Let's remove the I-5 S-curve from downtown.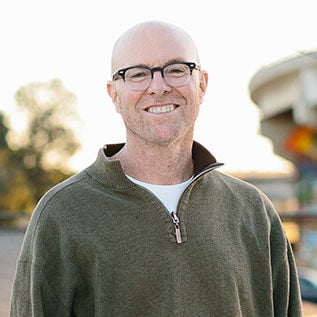 Jacqueline Campbell 2014
James Brown, principal, Public Architecture + Planning
"For San Diego, the freeway insertion in the early 1960s cut off Balboa Park from our city center and to our bayfront," says Brown, who also owns and operates the Bread + Salt factory in Barrio Logan. "It also fragmented the bustling communities of Barrio Logan and Little Italy. This kind of idea sounds impossible, but actually it is critical and inevitable." As the architect behind several structures, large and small, in downtown and uptown, Brown has even sketched out visions for what to do with the space, if I-5 were to end at the current Front Street exit. Think parks and direct access from downtown neighborhoods to Balboa Park. Where would all the traffic shift? He thinks the 805 should be the thoroughfare for shipping from the border. "It is just a question of when we choose to return our city to its full potential."
Let's make Julian a hipper getaway destination.
Paul Thomas, president/founder, Julian Hard Cider
"A lot of people think Julian is still recovering from the fires, but in the last few years, Julian has really grown in a lot of ways, as far as farm-to-table restaurants, art, and music [are concerned]," Thomas says. "People would be pleasantly surprised to see what Julian has become. It's reminiscent of Santa Fe—a cool, active mountain community." Sounds like things are gettin' hipper already.
Let's create the Americorps for data in San Diego.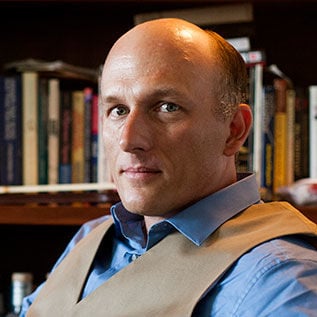 Sam Hodgson
Eric Busboom, director, San Diego Regional Data Library
"A lot of the issues we have now are so fine-grain that you have to have good data to [solve them]," Busboom says. "Our nonprofits and governments simply don't have access to the skills that are required to do that. The goal is to find volunteers and make connections." Busboom is at the forefront of the open data movement and encouraging students and professionals to learn the skills to join him. Where do we need bus stops? How can we feed the hungry? He and the Regional Data Library are streamlining that sort of relevant city data in an effort to help government organizations and nonprofits make more informed decisions.
Let's create more urban gardens.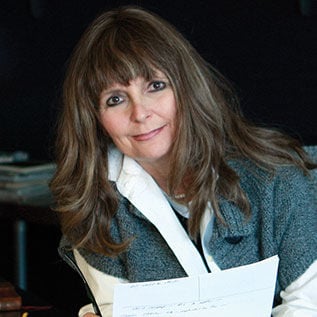 Susan Lankford, activist
"I'd like to collaborate with the Salvation Army on Park and Broadway," Lankford says. "We want to expand into city areas and figure out how to do vertical horticulture. When we see children at the gate and walk up our yellow brick road [at the Makers Quarter garden], they leave their troubles behind. They are free." The activist, award-winning author, and filmmaker has shone a much-needed light on the city's homeless and their stories. In 2013, she and her nonprofit, Humane SMARTS, launched SMARTS Farm, an abandoned parking lot-turned-community garden in the East Village that has already given more than 600 disadvantaged youth a chance to experience nature. Her latest project, SMARTS Café, will give that same population a creative outlet and place to show off (or maybe even sell) its artwork.
Let's make our own organs and save 1 million transplant patients each year.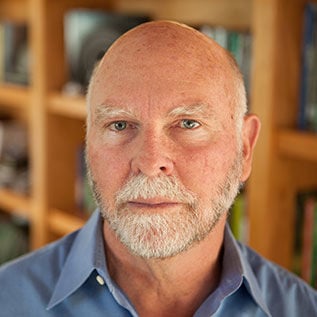 Craig Venter, Genetic Biologist and founder, J Craig Venter Institute
Venter's genetics lab was the first to sequence the human genome, back in 1997. After a 15-year period in which he says progress slowed, things are picking up in the genomics sector. "Technology is getting faster and cheaper. Computing has changed. In 1999 I had to build a $50 million computer. Now, for a few hundred dollars, you can make your own computer," he says. One of his many exciting projects? Changing the genetic code of pigs to create human hearts, lungs, and kidneys inside them that can be harvested for transplants. He says around 1 million people die in America each year because of a lack of organs or failed transplants. "People have thought about this for decades, but what's making it possible now is genetic tools that we have developed for writing the code," he says. "It's all about how to design new cells and new organisms." A surfer and regular at George's at the Cove, Venter believes the center of genomics is here. "I have the ability to put these institutes anywhere in the world, and I can't find a place better than here."
Let's push our food system to the next level with more sustainable farming.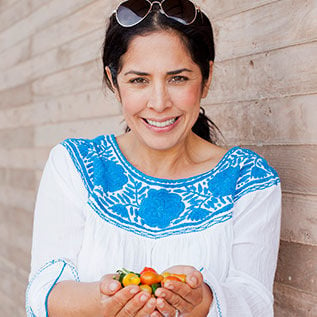 Flor Franco, chef
We need more organic, biodynamic, and sustainable farming. Franco says: "We're finally getting that we live in a paradise in terms of cooking. [Now] everybody's making everything from scratch. It's a better world. Six, eight years ago, how many farms went down? They couldn't afford to have their small farms because no one was buying product. Now it's amazing to see them with double the employees. The more sustainable we become, the better community we are." And healthier, too. The Mexico-born, San Diego-residing chef has one of the most diverse portfolios in the restaurant biz. She recently opened Zarco Comida de Baja in Chula Vista, and is bringing international attention to the Baja region as chef/partner at Encuentro Guadalupe Antiresort's Convivia restaurant. Franco also owns San Diego-based Indulge Catering, and recently collaborated with other chefs and farmers to open Back to Roots, an artisan food market in Bankers Hill.
Let's lengthen the school day and the school year.
Scott Barton, Principal, THE Preuss School
"If we are going to change the face of this city, state, and world, we have to get everybody an opportunity for a great education," Barton says. Among other things, the charter school principal thinks a longer school day and school year are necessary to keep our students competitive with the rest of the world. At Preuss, students are in school from 9 a.m. to 4 p.m. daily, and for 18 more days per year than San Diego Unified. Added up, that amounts to almost one full additional year of school for Preuss students by the time they graduate, compared to SDUSD students. And with college placement rates up to about 80 percent, it's one of many things at Preuss that seems to be working.
Let's get real with our food.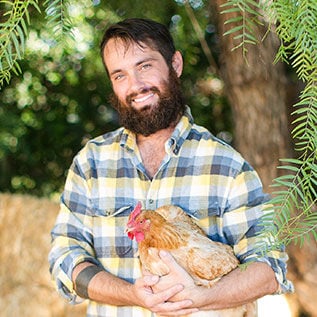 Jacqueline Campbell 2014
Jaime Fritsch, photographer, founder of Death for Food
Fritsch thinks if we want to eat chicken, we should at least know what it's like to actually kill and cook the chicken. "Death For Food is about going headfirst into reality, even when it's challenging," he says. "I take participants in San Diego (and beyond) through the experience of witnessing or taking part in killing for food. This can be done through photography, stories, and direct experience." And while "people cry and hug me and thank me after," says Fritsch, you'll have to wait a bit to experience it yourself. His latest event was canceled under threat of a lawsuit from a local animal rights activist.
Let's turn San Diego into a community of social innovators and world changers.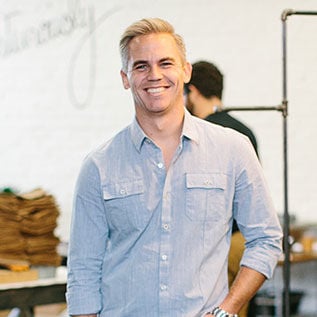 Jacqueline Campbell 2014
Ryan Sisson, CEO, Moniker Group and VP Business Development, Fifty and Fifty Digital Craftsmanship for Social Good
Gotta love the optimism of millennials, eh? The 32-year-old South Bay native runs Moniker Warehouse, a group of makers, artists, digital communicators, and even lawyers that all share space in a two-story building downtown. Sisson also rents the bottom out for weddings and private parties. He invests in every business or person that rents space from him. And then there's his day job, generating new business for Fifty and Fifty, a digital marketing agency that only works with companies that have a strong charitable component to their business, like Invisible Children, United Way, and the National MS Society. He says the big idea is "focusing on people, not just business." And then, business booms.
Let's make more things in San Diego.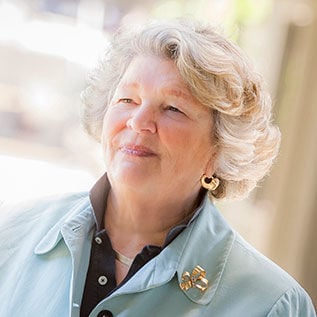 Mary Walshok, Associate Vice Chancellor for Public Programs and Dean of Extension, UC San Diego
"To sustain well-paid middle-class jobs in America and in San Diego, we need to return to making more things and producing things. It requires skilled workers who can command a skilled wage," says the popular UC San Diego dean and author. "The whole East Village development, the idea of a maker district where creative people who are contributing to the design and production of products that are useful and needed, I see that as a positive indicator. A second positive indicator is the attention the Chamber of Commerce and the EDC are giving to manufacturing. Particularly in the cross-border region." She also notes that 40 percent of the contents of goods manufactured in Baja are produced in Southern California, compared to just 5 percent in Texas. "For San Diego that's a really exciting prospect."
Let's make San Diego the center of good design.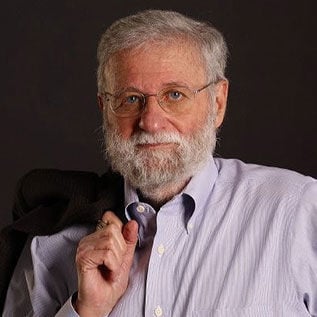 Don Norman, Director, the Design Lab at UC San Diego
The famous The Design of Everyday Things author, consultant, and researcher had just settled into retirement in the Bay Area (after a lauded career that spanned Apple, other startups, bestselling books, and lucrative speaking engagements) when the new UC San Diego chancellor, Pradeep Khosla, knocked on his door. They didn't talk details, just that Norman would return to San Diego, where he started his career, and "he told me whatever we do, it has to be important and it has to be exciting." He's just settling into his new creative Design Lab at UC San Diego and has already met with every top design firm in town. Whether it's cars that drive themselves or redesigning a huge healthcare system, Norman is back at it. "I wake up and if I walk 15 minutes to the west, I'm at the ocean. 15 minutes to the east, I'm in my office," he says, noting his affection for the La Jolla mesa. Can't beat that.
Let's turn a vacant downtown lot into a temporary community hub.
Jason Grauten, Co-founder, Rad Lab architecture
This big idea is now a reality. The new 30,000-square-foot Rad Lab Quartyard—complete with a craft beer garden, gourmet sausage restaurant, dog park, public plaza, and more—is set to open this month. It's the brainchild of Grauten, David Lowenstein, and Philip Auchettl, who pitched the idea as their final thesis at the New School of Architecture & Design, just one block away from the site. The students saw an opportunity among the vacant lots downtown, where they could "actually build something" and show off their skills as emerging architects, while filling a need in the community and helping the city out with property taxes. Everything on the site is temporary and transportable, including the slick, Paul Basile-retrofitted and repurposed shipping containers that double as a coffee shop, kitchen, full-service bar, office space, and more. The Quartyard's current lease runs through next summer. In the meantime, stop by and check it out at the corner of Market Street and Park Boulevard, between G and 11th streets.
San Diego should bring voting into the 21st century.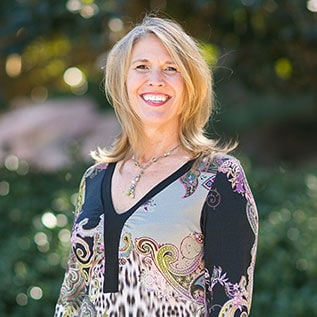 Jacqueline Campbell 2014
Lori Steele Contorer, founder, chairman, and CEO, Everyone Counts
"A secure software voting solution can increase participation and access to voters. At the same time, it can increase security while cutting the cost nearly in half. If you think about things like the mayoral special election, which cost more than $5 million, there are plenty of reasons for San Diego to move quickly for modernizing voting." An expert in election modernization, Steele Contorer is at the helm of Everyone Counts, whose software solutions are bringing sophisticated and secure online voting systems to more than 165 countries. In 2014, her company ran more than 600 elections for U.S. governments, continued working with the Oscar ballot system, and launched online voting for the Emmys, all of which saw an increased voter turnout.
Let's alleviate hunger in the tropics.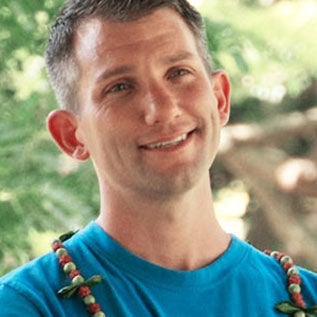 Josh Schneider, managing partner, Cultivaris North America and Global Breadfruit
Schneider and the new San Diego-based plant development company Cultivaris are helping to alleviate hunger in at-risk countries with breadfruit, a potato-like crop grown in tropical regions that yields 700 pounds of fruit per year. Thanks to Schneider's technologically advanced work with the Breadfruit Institute, the trees can now be grown in a laboratory and shipped to countries for large-scale plantings without any worries of pesticides or disease. "One tree can change the life of a family by giving them food and economic security," Schneider says. "A $15 donation to the Breadfruit Institute or Trees That Feed Foundation will fund the purchase of a tree, training for farmers, and assistance with bringing their fruits to market. How many times do any of us have the opportunity to feed a family for half a century?"
Let's churn out more software developers.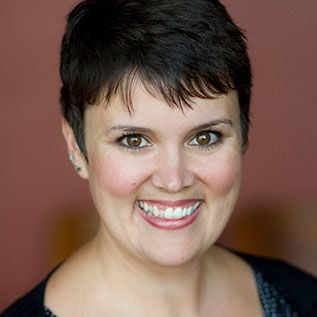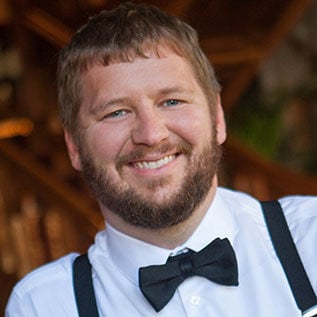 Rob & Chelsea Kaufman, founders, LEARN bootcamp
"At SDRuby, the monthly meet-up for Ruby developers, we regularly see 10 to 15 people trying to hire, and only one or two people looking for work," says Chelsea, the founder of a new bootcamp, intensive training program to learn Ruby on Rails programming language. "We've struggled to find additional developers to work with us. We don't want companies leaving San Diego in search of talent." Neither do we! It's not grad school. The bootcamp is short and intense, with a simpler application process, an extremely efficient way to learn a highly marketable skill. Bonus: Good developers are paid upwards of six figures!
Let's make a city known for its superhero convention the place where real heroes learn how to change the world. 
Jason Russell, Activist, co-founder and creative director, Invisible Children
Russell is a bit of a hero himself, perhaps known best for his film Kony 2012, which went viral with more than 100 million views on YouTube. His nonprofit, Invisible Children, has been fighting since 2004 to help end the war in Central and East Africa, and has launched educational and other protective programs for its citizens. Russell's influence has virtually rebranded the nonprofit industry, making charity and global activism appeal to a younger generation in a way that few other orgs have been able to. His latest project, a children's book co-authored by wife Danica called The ABCs of Activism, seeks to further this mission, educating families about the benefits of philanthropy and giving. As for his idea of turning San Diego into a hub for fellow do-gooders? Sign us up!
Let's create a mass transit system that works for old people, too.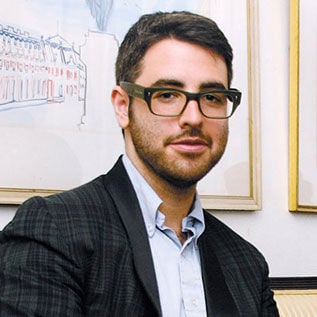 Ari Seth Cohen, Blogger and filmmaker, Advanced Style
Cohen has made a name for himself chronicling the older (and surprisingly chic) population of New York City. His blog, Advanced Style, was turned into a book and recently became a documentary. But the Del Cerro native still feels ties to his hometown. He says, "San Diego is such a beautiful place to live, but the reliance on cars for transportation isolates many older people who still want to retain a sense of independence and be part of the world." Hey, City Hall, can we fix that, please?
Let's rethink the way we buy a home.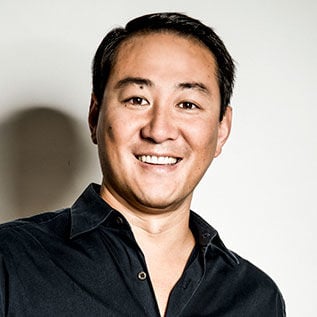 Michael Koh, co-founder, Fypio
What if instead of looking online at little icon clusters with prices and dates attached to them, you could actually browse (or spy, depending on how you look at it!) houses for sale based on design and lifestyle choices like, "Big patio, open kitchen, modern design"? And then, what if you could also incorporate wishes, like "Diverse neighborhood with lots of young parents and kids"? Koh's new app, Fypio, does just that. His team has gone through and tagged every photo in the Multiple Listing Service for its designs and colors and specific elements, and they've also licensed or bought large amounts of demographic data that have been built into the app. "So instead of the daily listing email with prices and whatever photo the realtor chooses to list first, you get things you're actually looking for."
Let's build the world's first plug-and-play, prefab high-rise.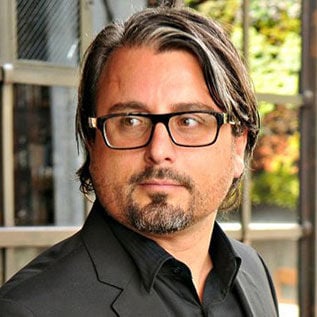 Paul Basile, Design genius, Basile Studio
With limited space to accommodate a growing population, especially in a city like San Diego, Basile envisions a new kind of urban living with customizable, portable units that plug into a ready-made building. Sound complicated? It is. But Basile has thought out all the details, from the plumbing and wiring to the crane that would lift these units onto a steel structure. He's qualified to do it, too, as his company, Basile Studio (behind hot spots like Ironside Fish & Oyster, UnderBelly, and Polite Provisions), boasts a rare triple-threat license to design, construct, and fabricate. Imagine a box- or pod-like studio apartment with glass windows overlooking the bay. It is self-contained and completely movable, should you need to take an extended vacation or relocate. Before it's installed, you can load your clothes and bring over your dog. And rest assured—in Basile's hands, it will be stylish.
Let's get more women into tech.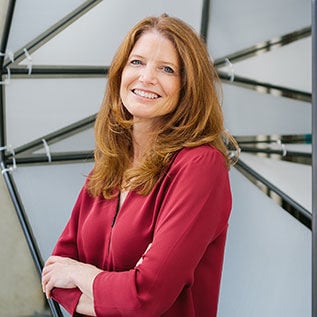 Jacqueline Campbell 2014
Shawn Covell, Vice president, government affairs, Qualcomm
Working her way through the corporate ranks at Qualcomm, Covell was conscious of the need for mentoring women in the tech sector. "Every time I was promoted I made a point to place another capable woman in my previous position," says the globetrotting exec, who heads Qualcomm's Wireless Reach program that promotes mobile health and entrepreneurship in developing countries around the world. She took the mentoring a step further this year, launching Q Camp for girls, a two-week camp in which tweens toyed with robots, programmed hats with moving parts, and hung around the labs and other cool places at Qualcomm to ignite their excitement in STEM areas. "If I had my way, we'd be following these girls and supporting their interests through college and re-creating this kind of thing around the country."
Let's create a community book club, but for classical music.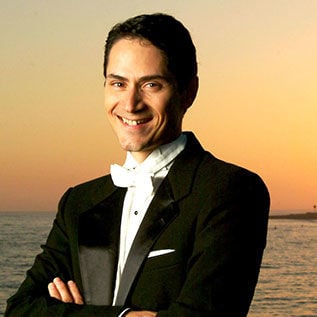 Paul Harris BWP Media USA
Nuvi Mehta, Classical musician and spokesman, San Diego Symphony
The studied violinist and conductor (hello, Julliard!) longs for the days of old—before TVs and computers were so readily available, "when people actually created." He envisions a salon-like setting where people can explore good, classical music with wine, food, and professional musicians at the ready to explain and expose different classical pieces. "It starts with a discussion. You give people an exposition and they are hooked," he explains. "So you close your eyes and know that you're supposed to feel like 'this' when the note changes because the composer did XYZ. We don't do that in concerts. People are cut off from the artistic expression of it."
Let's build a fish farm off the coast so we can sustainably raise seafood.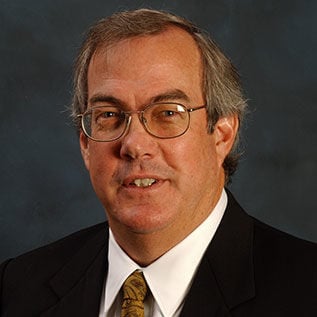 Don Kent, President, Rose Canyon Fisheries
In an age when we're importing 90 percent of the seafood we eat in the U.S. (20 years ago, it was around 60 percent, says Kent), and our government is increasing the amount of fish we are supposed to incorporate into our diets, something's got to give. Kent thinks San Diego can easily be at the forefront of sustainably farming fish in federal waters about 5 miles off our coastline. "If we want sustainable supply grown by acceptable standards, we should do it ourselves," says Kent, who's been working on this concept for several years out of the nonprofit Hubbs-SeaWorld Research Institute. Now he's started Rose Canyon Fisheries and joined with a financial investor who, along with an army of permit-seeking consultants, is starting to really move the needle toward this goal. "So if 65 percent [of seafood] comes from China, what kind of regulations do they use? When I'm in the stores, I'd like to see that it was grown in California by USDA and FDA standards." A native San Diegan, Kent also supports the idea of resurrecting San Diego's esteemed commercial fishing industry by putting local fishermen to work on the farms.
Let's make a city known for its weather also known for its arts.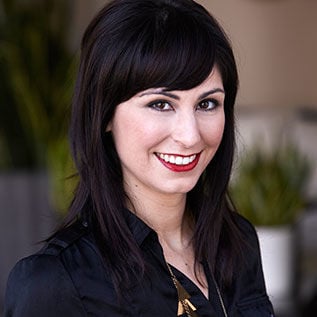 Candice Eley, PR and promotions manager, San Diego Tourism Authority
"Yes, the weather is nice and our beaches are beautiful, but San Diego is so much more than just a sunny beach town," says Eley, who spearheaded a video project focusing on the best arts and culture in nine San Diego neighborhoods. She wrote the script, produced the shoots, and starred as the on-camera talent guiding you through the hidden gems, in partnership with the City of San Diego's Arts & Culture Commission. "Art, music, theater, dance, dining, craft beer—it's all happening here, and happening in big and creative ways.
I want to see a San Diego where every resident sings the praises of our arts and neighborhoods just as much as we do for our weather and beaches."
Let's turn the city's newspaper into a nonprofit.
Malin Burnham, philanthropist
With today's mass media mergers and takeovers, it's hard to imagine a newspaper that puts its community before political or personal agenda. But that is Malin Burnham's vision. The respected philanthropist and longtime Point Loma resident has assembled a team of investors that have an interest in buying the UT San Diego and turning it into a nonprofit—with a catch. It would still function as a for-profit media outlet, run by the pros, with any residual income being funneled into community charities and projects. According to an article in the U-T, the plan is currently in the approval process with the IRS. And current owner Papa Doug Manchester says there is yet to be a deal on the table. Time will tell if "community before self," Malin's personal life mission and motto, will make it to print.
Let's restore the San Diego River, source-to-mouth.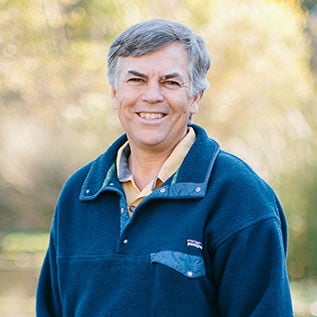 Jacqueline Campbell 2014
Rob Hutsel, Executive Director, San Diego River Park Foundation
If you're a member of almost any local service or neighborhood group in central San Diego, you've probably heard some version of Hutsel's presentation before. He's been making a pretty compelling case for working to restore the length of the river, from way up in the mountains down to the coast. How? By buying up the land in and around it and working with the community, government, and private sectors to develop it in a strategic, sustainable way. So, will we be fishing off our kayaks in Mission Valley someday? If Hutsel has his way, yes!