Aperol Sits
If it seems like you're the only one who didn't spend their summer sunning on a yacht off the Amalfi Coast, now you can get a taste of Italy right here in SD. Rest your bod upon a made-in-Italy sofa or bed from Natuzzi Italia, a luxury design and furniture brand that recently opened a storefront at UTC in La Jolla. They carry a wide range of sleek furniture for every room in your house. Hey, it might not be sipping an Aperol spritz surrounded by breathtaking views of Capri, but their stunning sofas make being a couch potato something to aspire to.
Finding the Curie
When San Diego–based Sarah Moret was looking for natural beauty and body products that actually worked, she became frustrated by the lack of effective deodorants without aluminum and other potentially harmful ingredients. This (smelly) gap in the market sparked the entrepreneur to start her own line of natural body care. In 2018, she debuted aluminum-free deodorant (available in varieties like coconut nectar, white tea, orange neroli, and unscented for the purists out there). Since then, she's taken her line to Shark Tank, where she struck a deal with Barbara Corcoran and Mark Cuban, and expanded to offer more products, including body spray and hair freshener. Curie products can now be found in stores like Anthropologie, Walmart, and Nordstrom.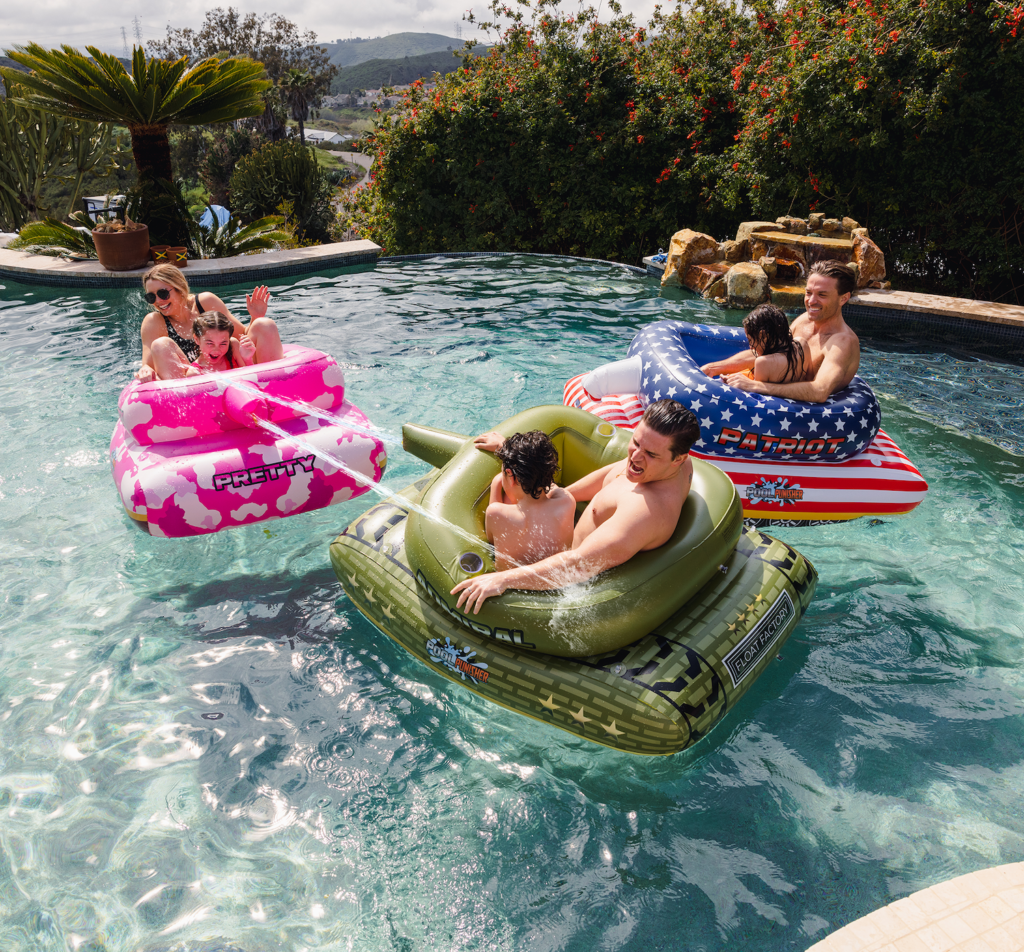 Water Wars
Move over donuts, pizza slices, and alligators. Kids' swim is over. It's time for the adults to hop in—and we're bringing our own toys. Float Factory offers two different styles: one a race car, the other a tank. The tank, a.k.a the Pool Punisher, invites party-goers to engage in high-stakes buoyant battles. The toy comes equipped with a water cannon capable of blasting targets up to 50 feet away. Talk about punishment.