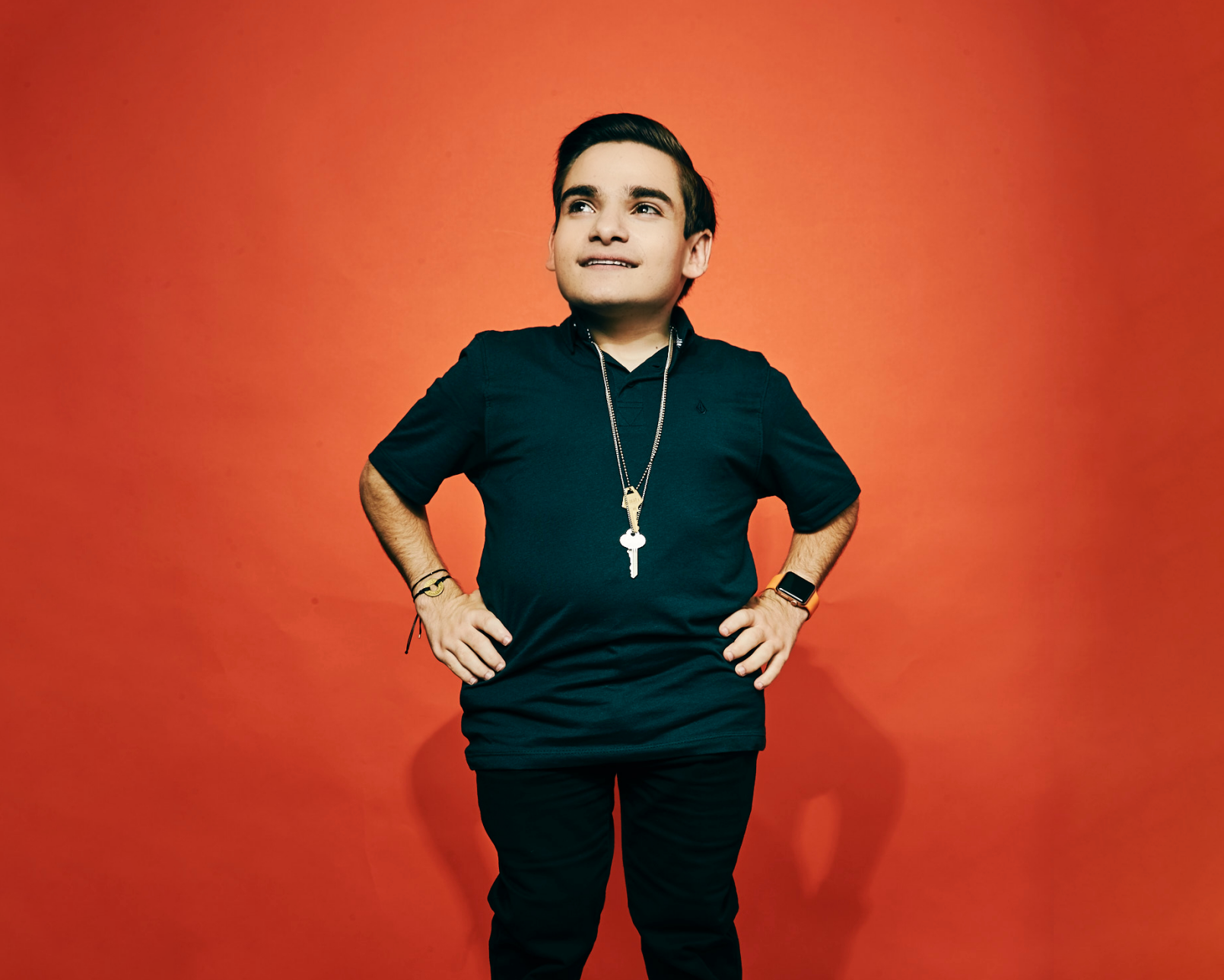 Brandon Farbstein is in it for the long haul. He first entered the public eye in 2015 as a 15-year-old high school freshman on a TedX stage in Richmond, Virginia. Now 23, the San Diego transplant and author is carefully cultivating his career as a motivational speaker so his star doesn't burn out before he can get his message of self-acceptance into the world.
A life-changing experience at a personal development conference inspired Farbstein to pursue motivational speaking. After wanting to end his life at age 11 due to severe bullying, Farbstein said therapy kept him afloat during high school years in which the tormenting from his peers got even worse. But it was not until he learned to change his mindset that he started thriving.
"I want to show people, through my very unique lived experience of being a 23-year-old who was born with a rare form of dwarfism, [who] has to live in a world not really built for somebody like him, that you don't need to be defined or confined by any condition or label or life circumstance. We get to set the definition of who we are," Farbstein says from a lounge in his Carmel Valley apartment.
While his experience with disability may not be universal, Farbstein notes that loneliness and isolation can be—which is why he teaches self-love.
"It's showing people the fact that there's this guy who's just under four feet tall who has a personality that makes him 10-feet-tall," he says. "And that, I really think, is a universal thing we all can embrace."
As an adult, he's racked up an impressive array of speaking engagements at companies and conferences like Meta, HP, Marriott, and Florida's Future Business Leaders of America conference. Most recently, he met with companies at SXSW, consulting on a number of social impact and disability inclusion campaigns. This year he's also working with Kind Bar founder and Shark Tank investor Daniel Lubetzky as well as other prominent business, political, and entertainment leaders to found Starts With Us, an organization dedicated to fostering compassion and communication across lines of political and cultural difference.
As good as that all sounds, there's been a learning curve, particularly with some early engagements he regrets. He felt used and tokenized in the past when companies would make him feel welcome and use his content for their social media but took no action to improve accessibility. Now, before accepting presenter invitations, Farbstein makes sure the organization's efforts at inclusion go beyond hiring one disabled speaker.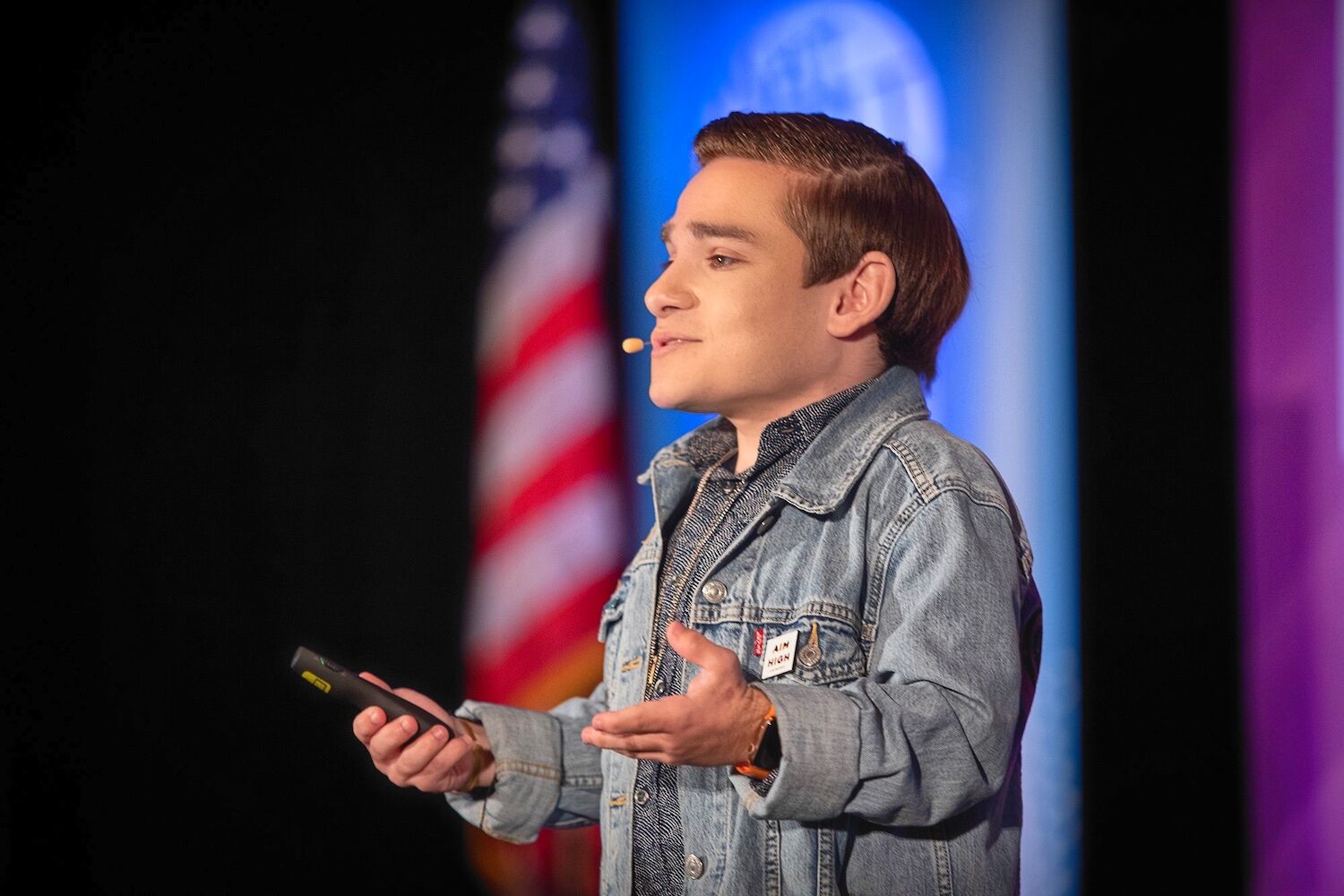 "I am at a point in my life where if I recognize that a company is not genuinely committed and they're doing something quite literally to check off a box, I have no interest," he says.
Eschewing the rocky path of influencer despite having 200,000 followers, he is careful these days not to accept many brand deals on his Instagram. Instead, he's seeking opportunities with long-term potential and potentially more impact. Since starting out as an activist and public figure as a teen, he's learned to say no—even to exciting speaking opportunities and brand endorsements if they could alienate his long-term audience.
"It's easy to be swayed by that sort of thing—by more fame, by opportunities where they're flashing money in your face—especially being young. But I'm proud of myself for having the maturity and the insight to not fall victim to those things because I really do want to continue this for as long as I can," he says.