Every kid has the ability to teleport. The moment they open a book, their powers kick into high gear, and, suddenly, they're sword-dueling pirates at sea, drinking tea with woodland animals, and riding dragons through the clouds. While every child can dream, not all can easily get to a bookstore, but with Joyride Bookshop, the magic comes to them.
Before starting Joyride—their children's bookstore on wheels—co-founders Katie Turner and Susie Horn envisioned a way to provide a diverse selection of books to all children, everywhere. In 2020, the pair did what any entrepreneurs would do: buy an old, funky-looking pick-up truck.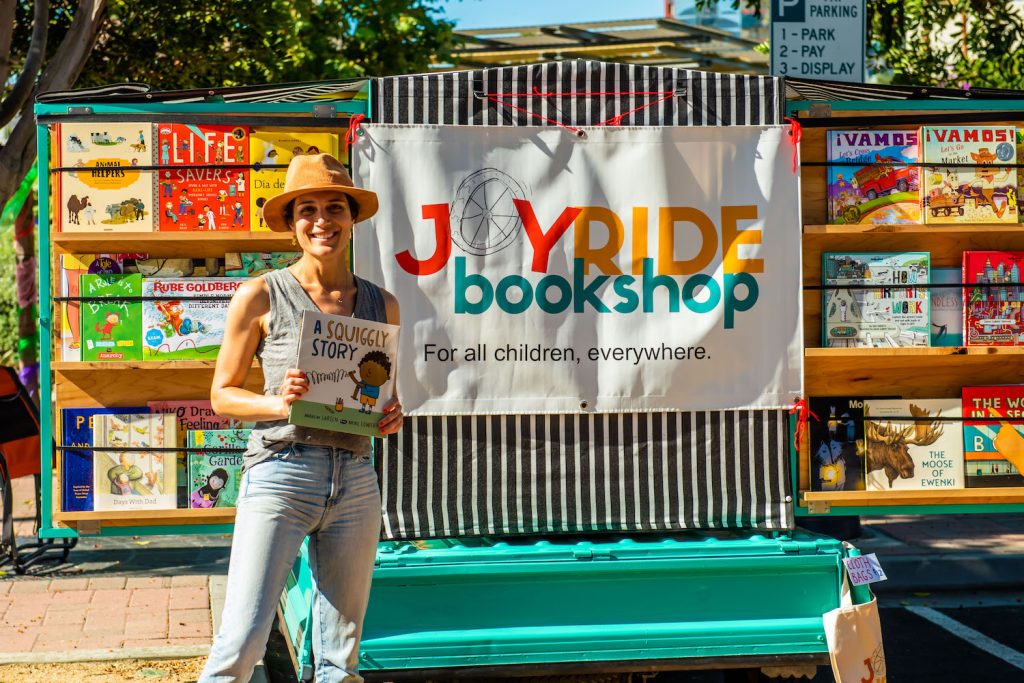 After adding a fresh coat of bright turquoise paint and bookshelves in the truck bed, Turner and Horn set off to bring stories to children throughout San Diego. Since then, Joyride has expanded to two cozy stationary shops (one in Liberty Station and one in The New Children's Museum), but the pair continues to bring their book-mobile to community and private events.
What sets Joyride apart is its aim to offer books that resonate with every child's story, no matter their identity or experience. This means the truck's shelves are filled with underrepresented but important narratives, from the tale of a little girl driving across the border to school every day to that of a young boy who happens to have only one leg.
You certainly don't have to be a kid to see the magic Turner and Horn are creating for little readers.