East African mandazi, Somali malawah, North African shakshuka. Behind a chain-link fence on 30th street in North Park, sandwiched between a church and a lush vegetable garden, lies an unassuming brick patio where every Thursday evening and Saturday morning, a bustling 16-table eatery called MAKE (Merging Agriculture Kitchens and Employment) Café takes shape. It's here you'll find some of the most unique and authentic dishes in San Diego. Many of the ingredients they use are plucked right from the garden.
In the shared commercial kitchen beneath the church, women prep food, peeling the skin from roasted eggplants, sprinkling za'atar, and mixing their signature bizbaz sauce. Native languages that typically swish off the tongue—Arabic, Spanish, Somali, Burmese—are put aside in order to try on a new, often stilted, one: English. Some women wear hijabs or colorful headscarves. Others don a simple uniform, a t-shirt emblazoned with the words, "EAT WELL. DO GOOD."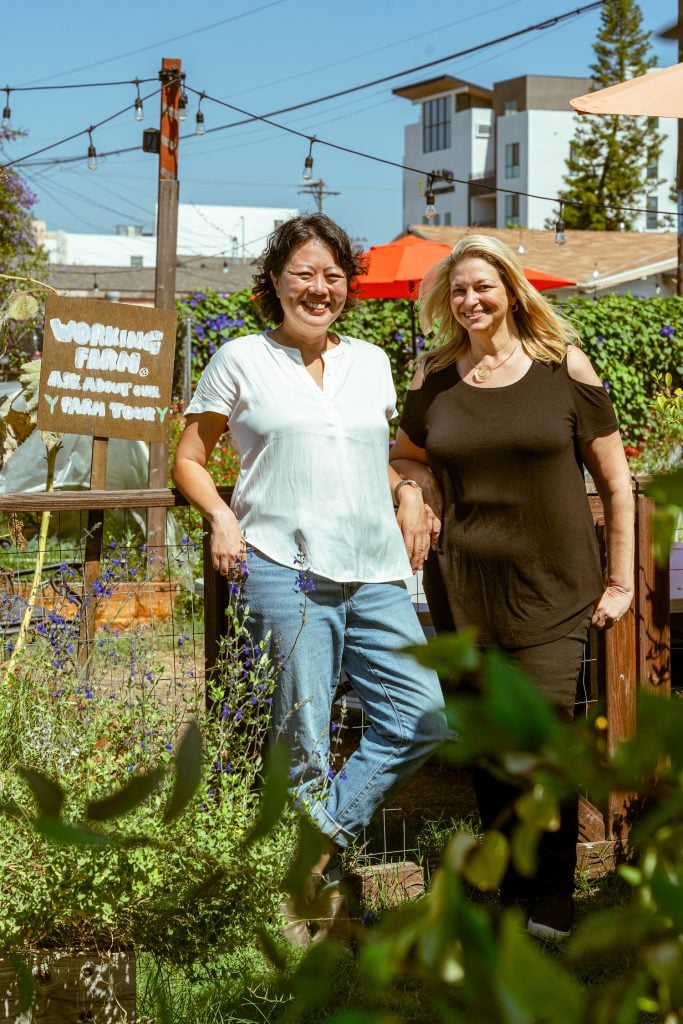 MAKE Café San Diego isn't only a restaurant. It's a workforce program for refugee and immigrant women who, in many cases, have never been employed. The program lasts three months, during which participants receive minimum wage while learning skills that will help build the confidence and experience to move on to other employment.
"We want to give them a first job," says Anchi Mei, executive director of MAKE Projects. "So they can get a better second job and, ultimately, find a career path."
At the end of the program, employment advisors hold mock interviews, edit resumes, and help participants plot out education plans and career goals. "If someone becomes a housekeeper, we want to help chart the path for them to become a [supervising] housekeeper," says Samantha Forusz, the deputy director of MAKE Projects.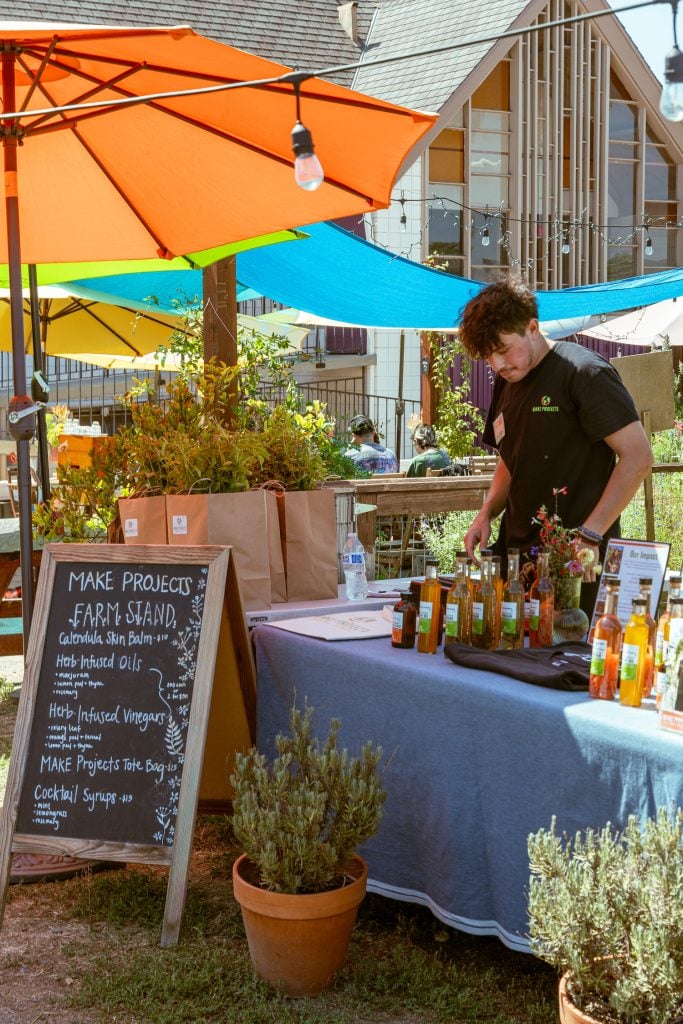 MAKE even prepares participants for the grueling minutiae of onboarding. "We want them to succeed, so just like everyone else, they go through the painful processes of HR the first day," Mei says. "W4s, I-9s, the Gusto app."
For immigrant and refugee women, this training is especially important because many are isolated by language barriers and come from agrarian backgrounds where they lacked access to formal education. Often, they are single moms trying to stay afloat after their partners were injured or killed in global conflicts.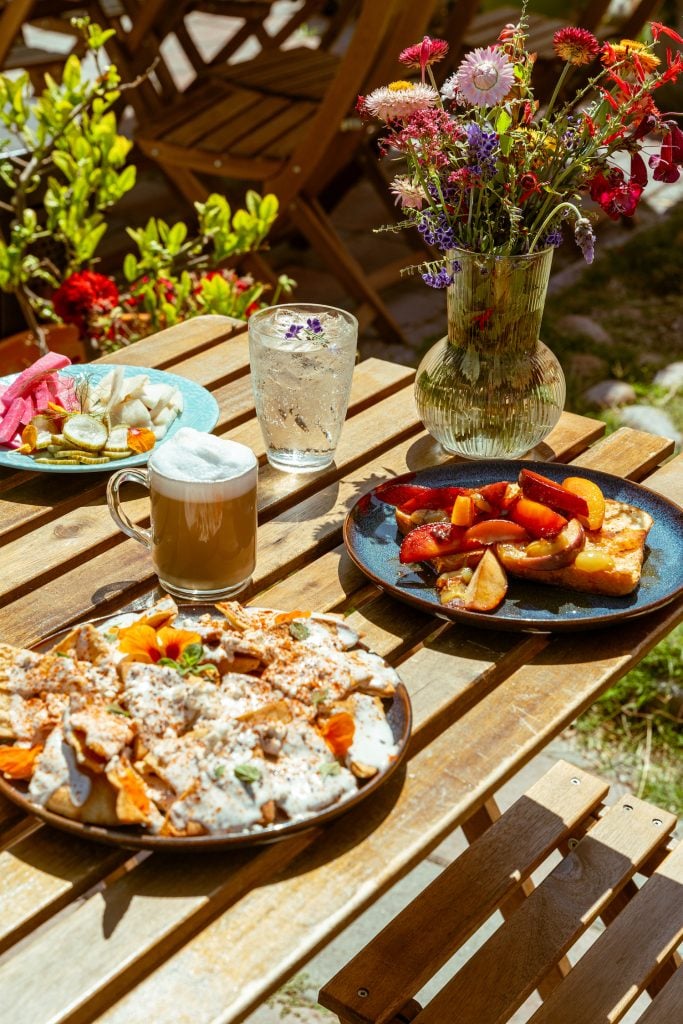 Nimo Omar Ali is a 36-year-old mother of eight from Somalia who is married to an Uber driver. Her new income makes it possible for her family to pay rent. "It's [also] how we feed our family and buy school supplies," she says. After her 12-week stint at MAKE, where she has continued ESL classes, her dream is to land a job at a school cafeteria. "I love cooking," she adds.
While MAKE doesn't expect participants to stay in food service, they have found that making and serving food is the perfect gateway to enter the work world. "It's a hard life," Mei says of being a low-income immigrant. "So to be able to create joy and give joy so easily and contribute so artfully, that's the
beauty of food as a platform for us."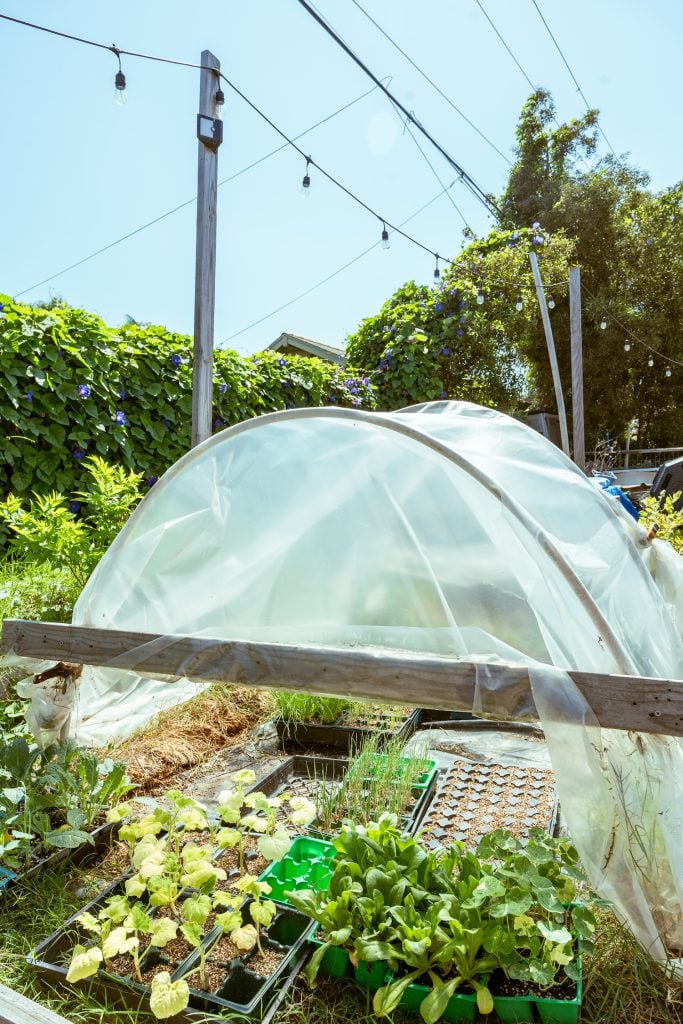 Sokyum Ou, a former participant from Cambodia, concocted the orange syrup served atop the pancakes, a mainstay of the menu. (Ou now works at Seneca in the Intercontinental Hotel downtown.) "So you have traditional buttermilk pancakes combined with a Cambodian-inspired syrup," Mei says. "At the end of the day, this is the community and culture we are cultivating in San Diego and what our menu represents—it is globally inspired, locally sourced."
When Lydia Adombila had the opportunity to create a weekly special, she pulled from her native Ghana, making a jollof rice to share. "At first, no one was ordering it, and I was like, 'Oh no!'" she says. "But within a short time, so many people ordered it … Then they said, 'We want more jollof.' [I was] dancing, singing, 'Jollof, jollof!' I was so happy."
Adombila, a 42-year-old single mother of five, completed the program and now has a part-time caregiving position while getting her GED in the hopes of becoming a nurse.
While sharing treasured recipes brings program participants joy, it has also inspired confidence. When Melida McClain moved here from Lima, starting her career from scratch and without friends or family nearby, she wasn't prepared for what an impact it would make to see her own Peruvian dishes anticuchos and picarones—on the menu. "My name was there next to the item," she recalls. "It felt so special—like you're important, like you have value."
McClain, 41, is now pursuing a yoga teacher certificate, her dream profession, while she begins her first job after MAKE at Zara in Fashion Valley.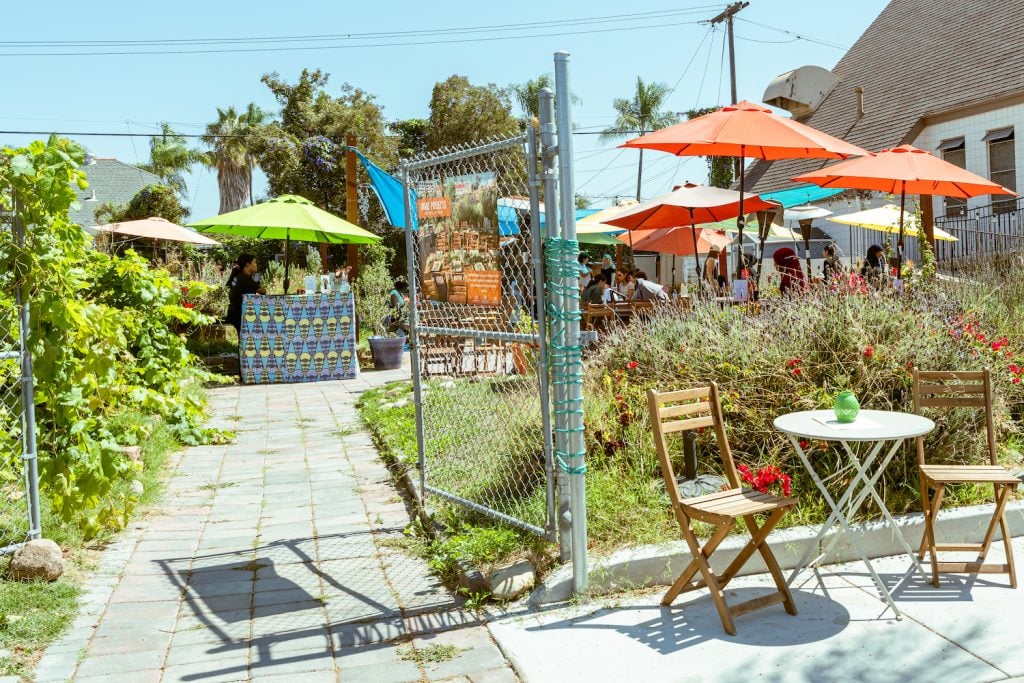 MAKE Projects began in 2016 as Project CHOP. Women chopped carrots for school lunches, but when that endeavor lost money, they evolved into making crudité platters and then catering lunches. They dabbled in other ventures, like workshops, a farm stand, and arts and crafts, but it wasn't until the pandemic hit that they found their sweet spot. "We had to focus on one thing, it had to make money, and we had to be sure we did it well," Mei explains.
What they came up with was serving meals at their patio café, which has now become such a success they are on the verge of a new frontier. "We are going to have our first full-time brick-and-mortar!" Mei announces.
So far, they've depended mostly on grants, but Mei is hoping the new space will help the social enterprise become self-sufficient, with funds coming in from CSA subscriptions, catered events, and restaurant customers. "As we grow, we will be a lot more efficient and start to scale," she says. "It's so exciting!"
At the new space, due to open in the former Crushed location in North Park this month, they will continue as before, but they'll be able to expand their restaurant hours and the number of women they serve. They will no longer need to hold conferences and trainings in the stairwell of the church or in the basement while it is briefly clear of AA meetings. The garden will move to SDSU's Mission Valley expansion where, at one acre, it will quadruple in size. (Hint: Get on their CSA waitlist now.)
While the new brick-and-mortar will look just like a typical restaurant, like the patio on 30th street, it will really be much more. "It is a vehicle for transformation and realizing human potential," Mei says.