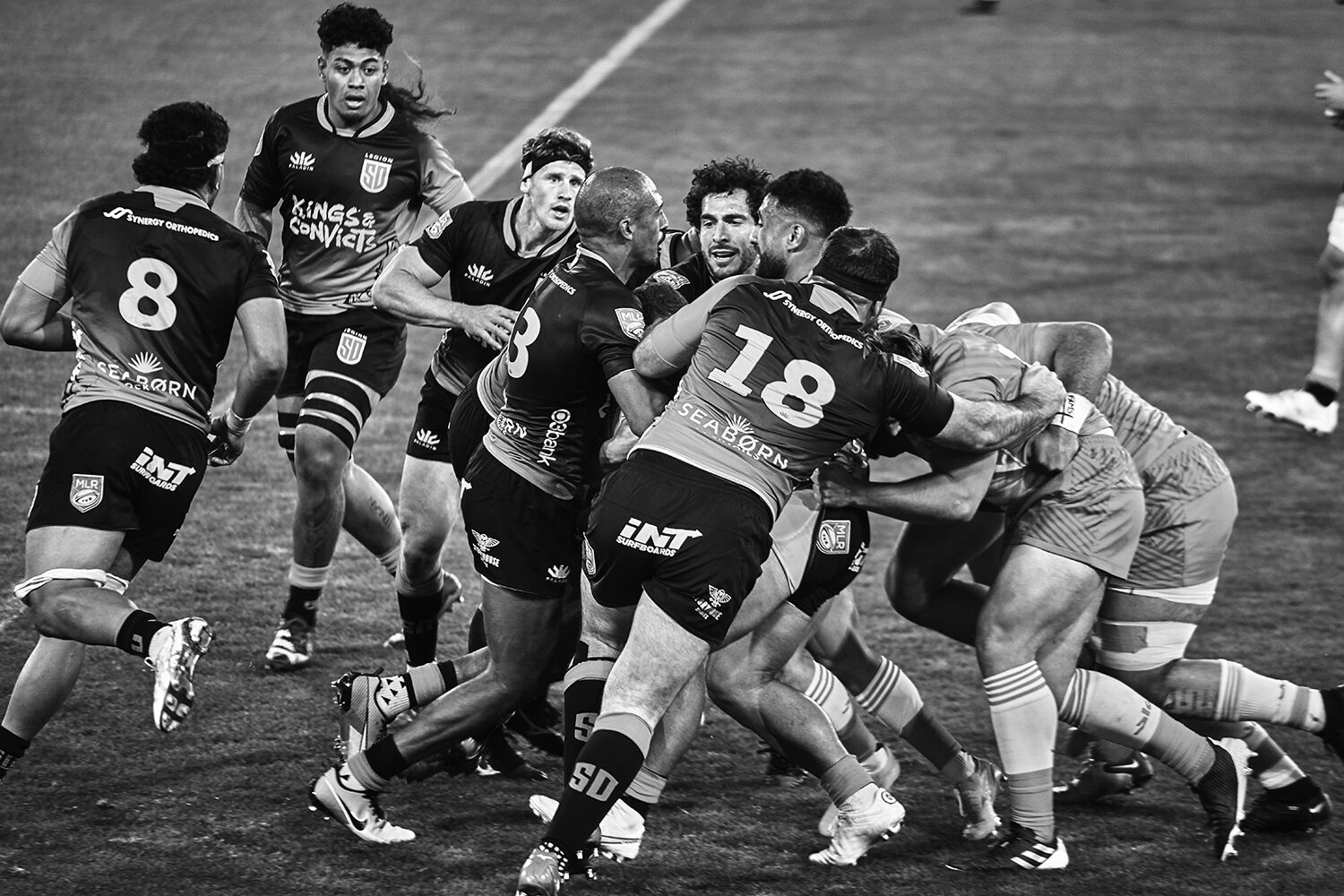 Photo Credit: Matt Furman
Thick thighs, big guys. Crashing head on. Scrumming it up. No pads.
This is rugby.
And lucky for us, San Diego's home team, The Legion, boasts some of the best players this side of Queenstown (New Zealand or South Africa, take your pick).
Huge in places like the UK, Ireland, and Australasia, Major League Rugby is still finding its niche in a country dominated by American sports with names that end in ball. Now in its sixth season (although the 2020 season ended early due to Covid), MLR has been bringing money and top talent to gain the sport footing in the US. The league includes a modest 12 teams, but the same allure is there that makes rugby one of the most popular sports in certain corners of the globe. Speed, strategy, and regulated violence? What's not to love?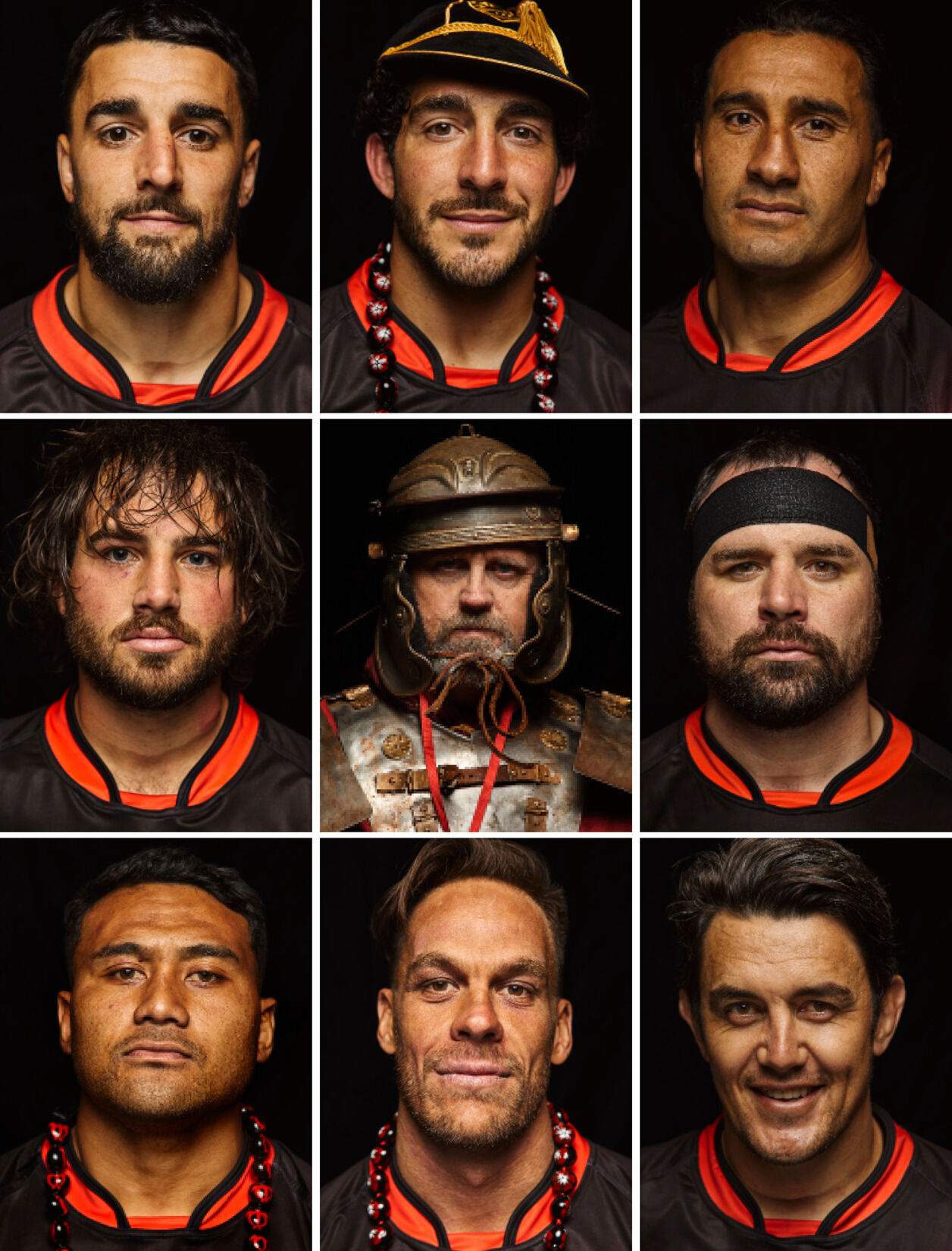 Photo Credit: Matt Furman
The Legion began its 2023 season in February with a win against the Utah Warriors at Snapdragon Stadium, setting an MLR attendance record in the process with more than 11,000 fans. SDM was there, capturing players after the game, before the sweat had dried and the blood had been wiped away. We even got a member of The Cohort, the team's superfans who dress up in medieval regalia to cheer on the red and black.
Ryan Matyas has played for the Legion since the beginning, earning a special hat in the season opener for playing his 50th game. Now in his sixth season at age 32, he says this team feels like a winner.
"I've been on this team when we had successful seasons and unsuccessful seasons, and the energy in the room is definitely one of a successful season," he says. "We played five games in 2020 and were the only team undefeated that year. The year before we lost in overtime in the final. This season feels like that."
The Legion plays three home games in April, one in May, and one in June. Playoffs after that, if all goes right.