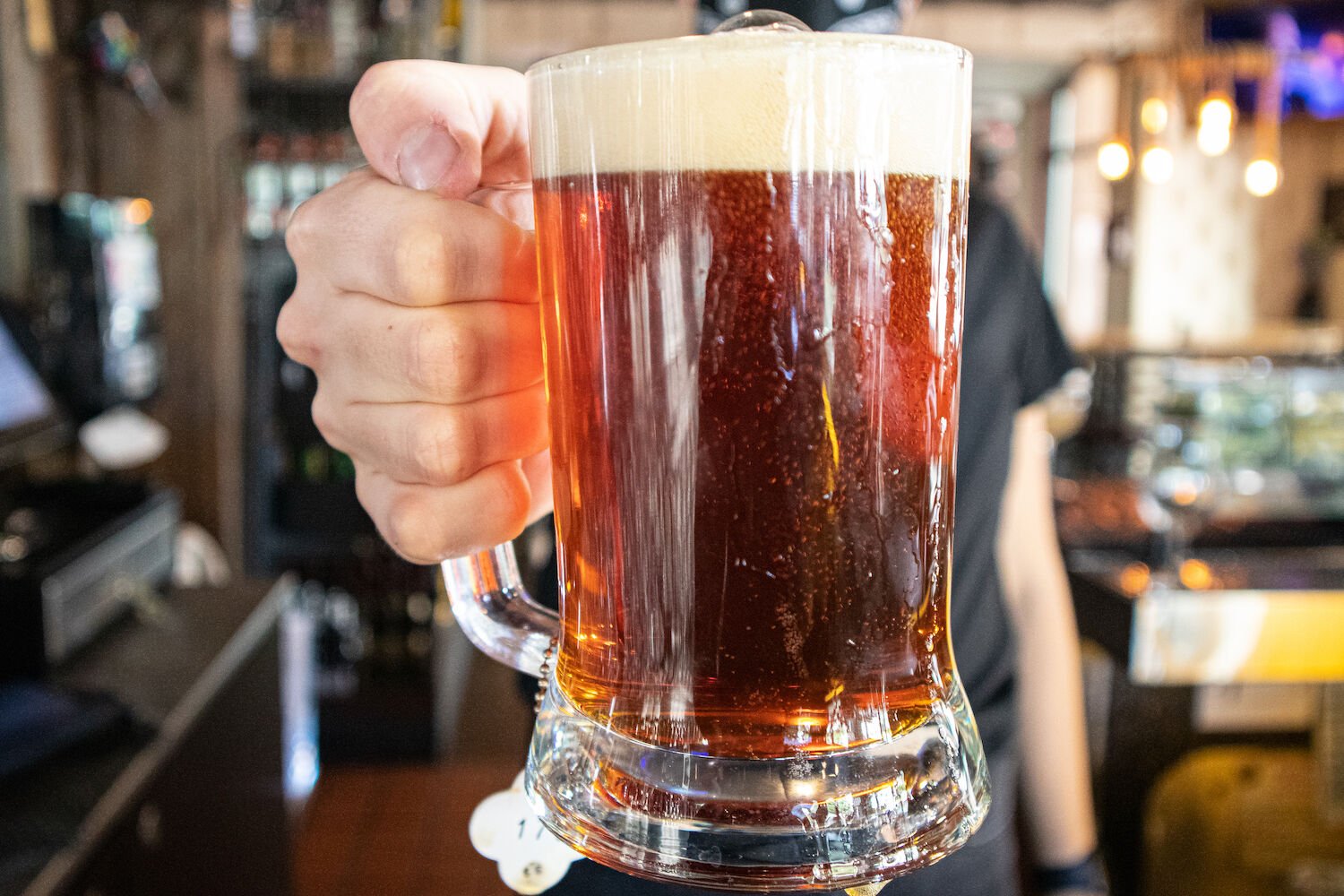 Credit: Emily Villedieu
Bankers Hill, the affluent neighborhood nestled between Hillcrest and Downtown, may be less raucous than its neighbors, but it's far from boring. While the quiet uptown hamlet has long leaned residential, its drinking and dining scene is already home to Mister A's iconic "dining room in the sky," as well as trendy Italian favorite Cucina Urbana, the beer-and-burger gods at The Balboa, gay enclave SRO Lounge, and some of the stiffest drinks in town at the dive bar paradise Cherry Bomb. (Don't ever order a double. I learned that the hard way.)
Over the past few years, the area has seen some heart-crushing closures (like the beloved local staple Bankers Hill Bar + Restaurant), but a few dazzling new openings as well, such as Pure Project's Balboa Park taproom and adjacent Biergarten, which opened in 2019.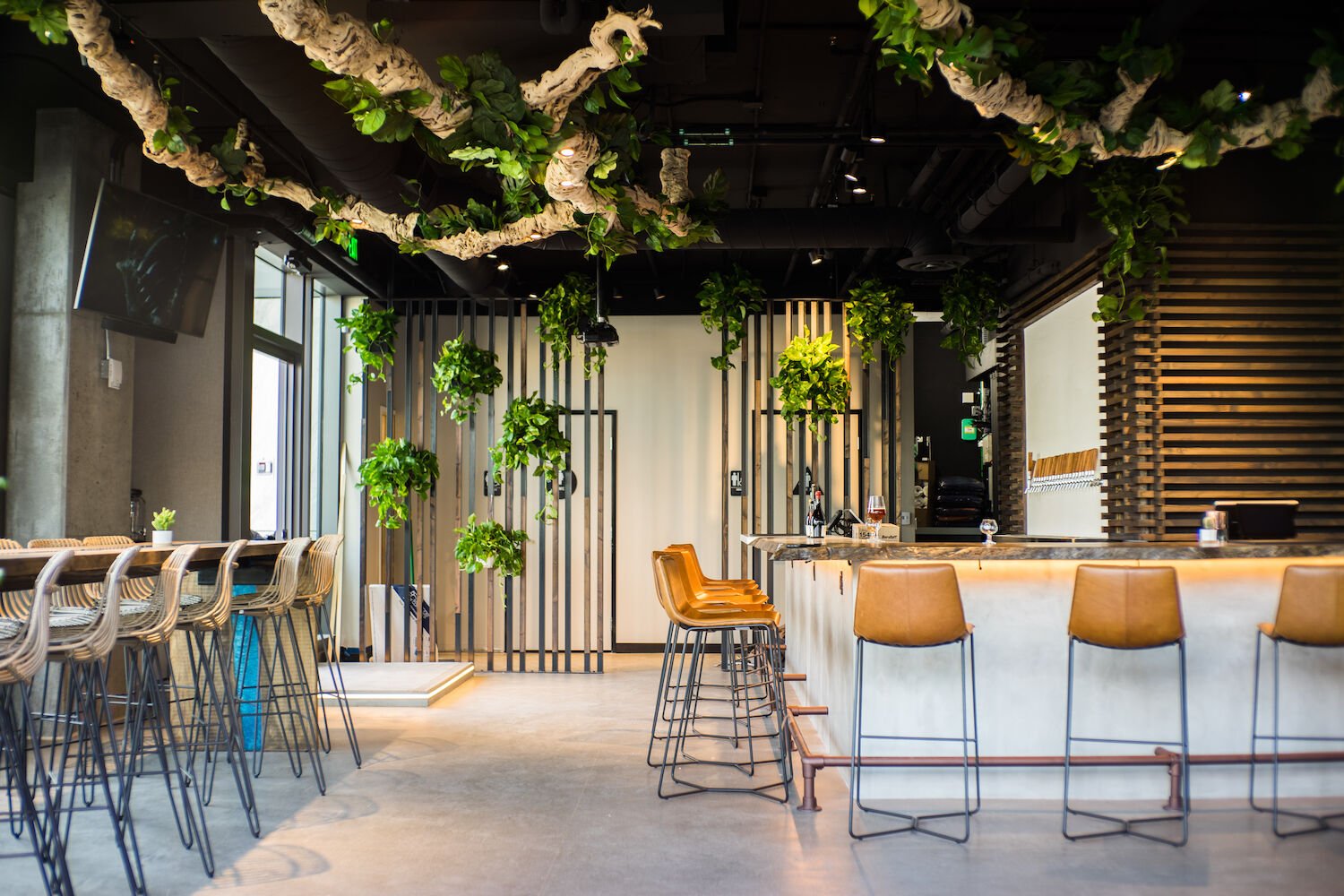 "The area has definitely come alive in the past four years," says Kira Bouchard, Pure's director of retail operations, adding that the tight-knit Bankers Hill community was a huge reason they were able to weather Covid-19's difficulties. She predicts with Mid-City's ongoing sprawl, the neighborhood's growth will only keep increasing. "New small businesses and high-end residential buildings have started to pop up and bring new activity to the area, and it will only continue to become more vibrant and active."
One such anticipated project is North Park Beer Company's first outpost, which will land at 3067 Fifth Avenue in mid-December, according to founder and head brewer Kelsey McNair. The sleek mixed-use development project dubbed Secoya on Fifth will emulate the familiar "housing on top, retail on bottom" high-density aesthetic found across Bankers Hill and will make the neighborhood's second taproom alongside Pure Project.
Beer lovers looking for a diversity of choices need not wait until December, however. As of a few weeks ago, The Corner Drafthouse is under new management and has what general manager Mike Ratkiewicz calls their primary goal: becoming the best beer bar in San Diego.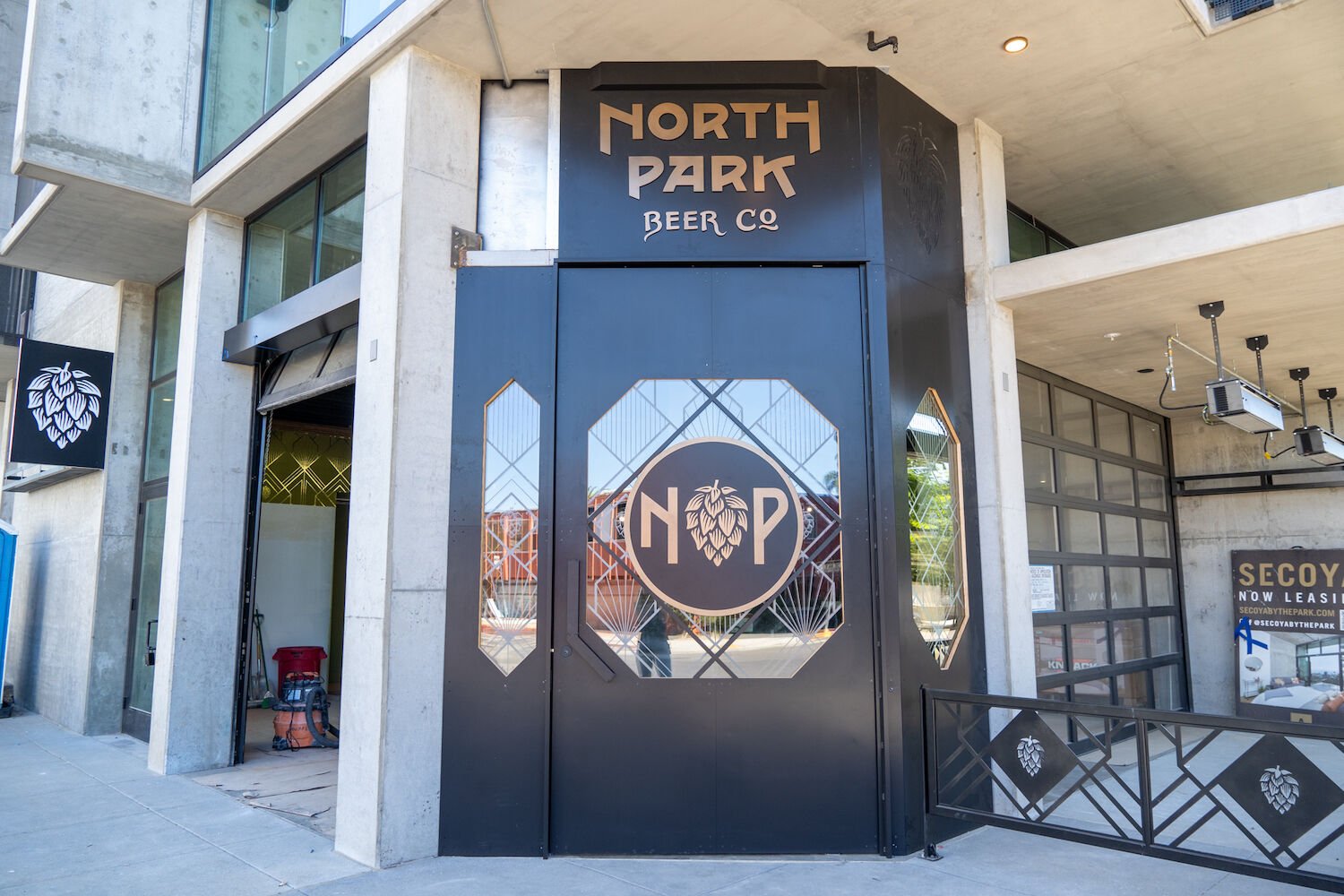 Credit: Leanne O'Neill
"With the San Diego beer scene losing some of its most iconic beer destinations, we feel we are poised to fill that gap," he explains.
With 70 taps, Ratkiewicz claims they're currently the biggest beer bar in the city with what he hopes is the most beer style options, serving a wide array of San Diego beers as well as specialties from all over the country. But he's quick to add they don't just serve beer — there are also plenty of wines, cocktails, hard seltzers, and even ciders, meads, and kombuchas to ensure everyone leaves satisfied. "We want everyone from every walk of life to feel like they have a place at our table because they do, [and] the way to include everyone is to offer as many options as possible."
When compared to nearby neighborhoods like North Park or East Village, Bankers Hill doesn't have the same density of drinking choices. But when the ones who are there can meet the demand of locals and tourists alike, quality over quantity wins out. In the meantime, the few prescient pioneers are just happy to be there. "We truly feel we couldn't be in a better spot," says Ratkiewicz.
Have breaking-news, exciting scoops, or great stories about San Diego's food scene? Send your pitches to [email protected].