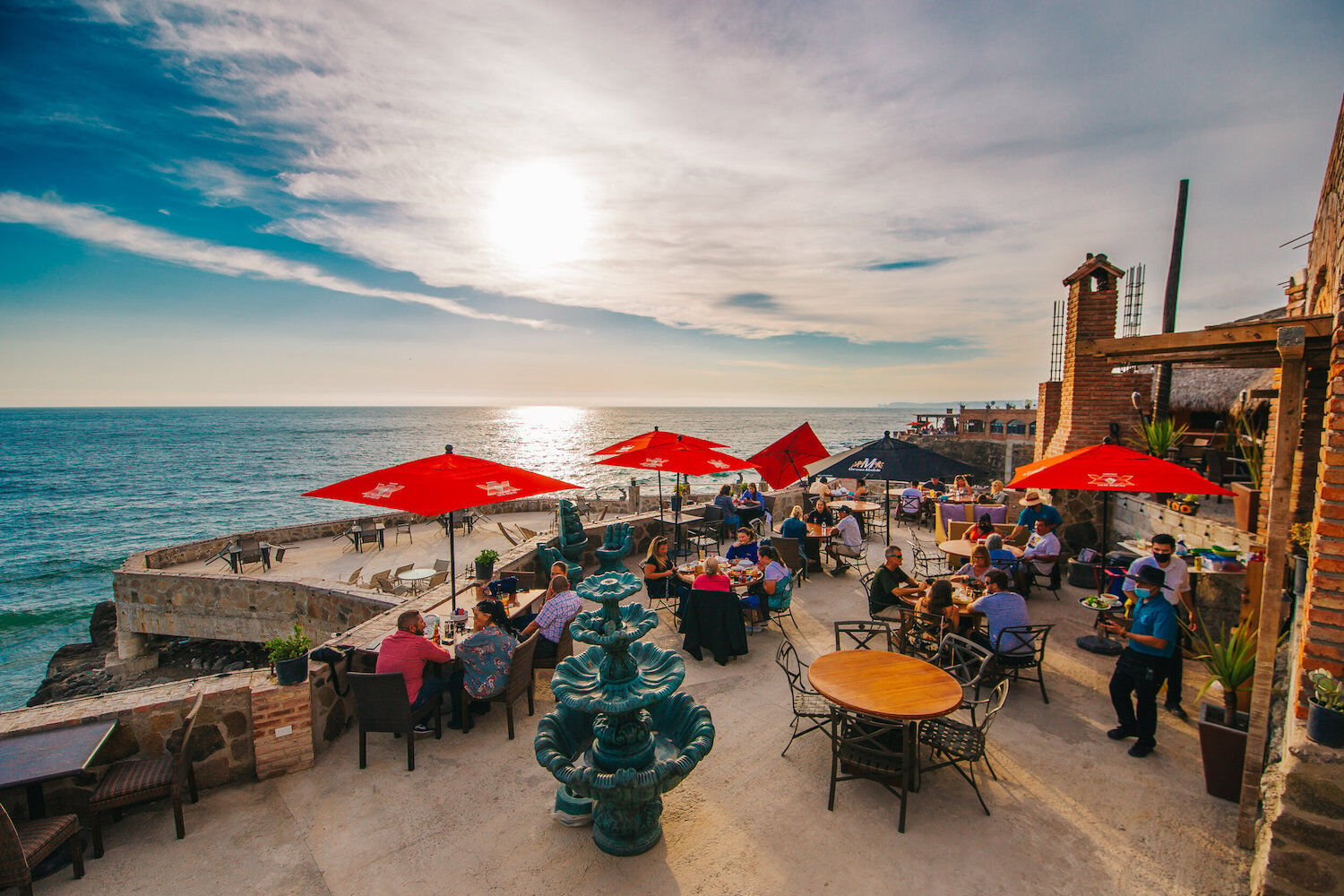 Courtesy of Splash Baja Restaurant
We all have that friend who was there first, who knows the spots before the influencers, before the Michelin Guide furtively dines, who lives like locals do, and seem to make friends at each coveted location.You annoyingly see a gorgeously arranged plate sans filter on Instagram at a restaurant that doesn't even have a geotag. Then, a story from a hotel with views that aren't out-of-this-world in another country—like say, Mexico.With so many exciting new things coming out of Baja these days, we looked to those people—the region's tastemakers, local experts, and even a few of our San Diego friends—to give us the inside scoop on new, noteworthy, trendy, or hidden gems across the border.Here are 12 places to go in Baja right now as recommended by Monica Arreola, co-owner of Arte Contemporaneo in TJ; Dang Nguyen, consultant for Coyote Projects hospitality group in Baja; Hank Morton (founder and president) and Geoff Hill (director of brand & marketing) of Baja Bound; and our friends at the tourism authority on the latest developments.
Where to Go in Tijuana
---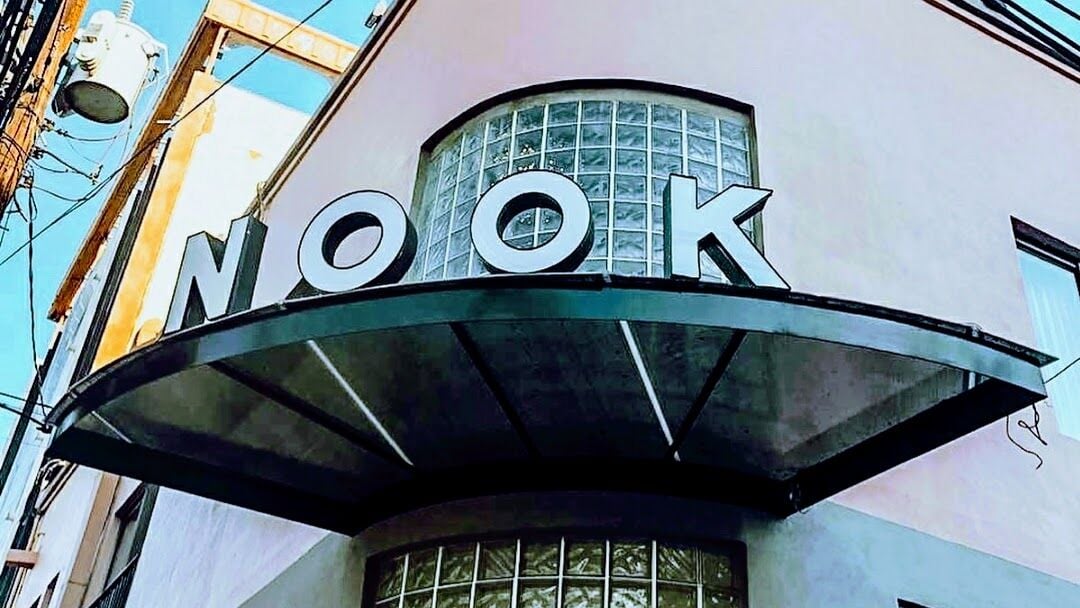 Courtesy of Nook Hotel
Nook Hotel
A block away from the much-more famous—though slightly dustier—Caesar's Hotel, is this boutique gem. With pastel, Mondrian-like paintings hung over their gallery walls and chic, nouveau furnishings throughout, it gives more Downtown L.A. than Zona Central. It's also open 24 hours for your carousing convenience.
Midnight Cowboy
Less Jon Voight, more Juan Voight. This caballero-inspired border saloon is so new, you won't even be able to find the address without a DM. Reach out for a reservation, snag the code, and find yourself in a glow-up version of every ranch hand's dream home (on the range), with marble countertops, ornamental horseshoes, and leather coasters. Try tipples like the Desperado, a concoction of agave spirits, Benedictine, and Fernet Branca.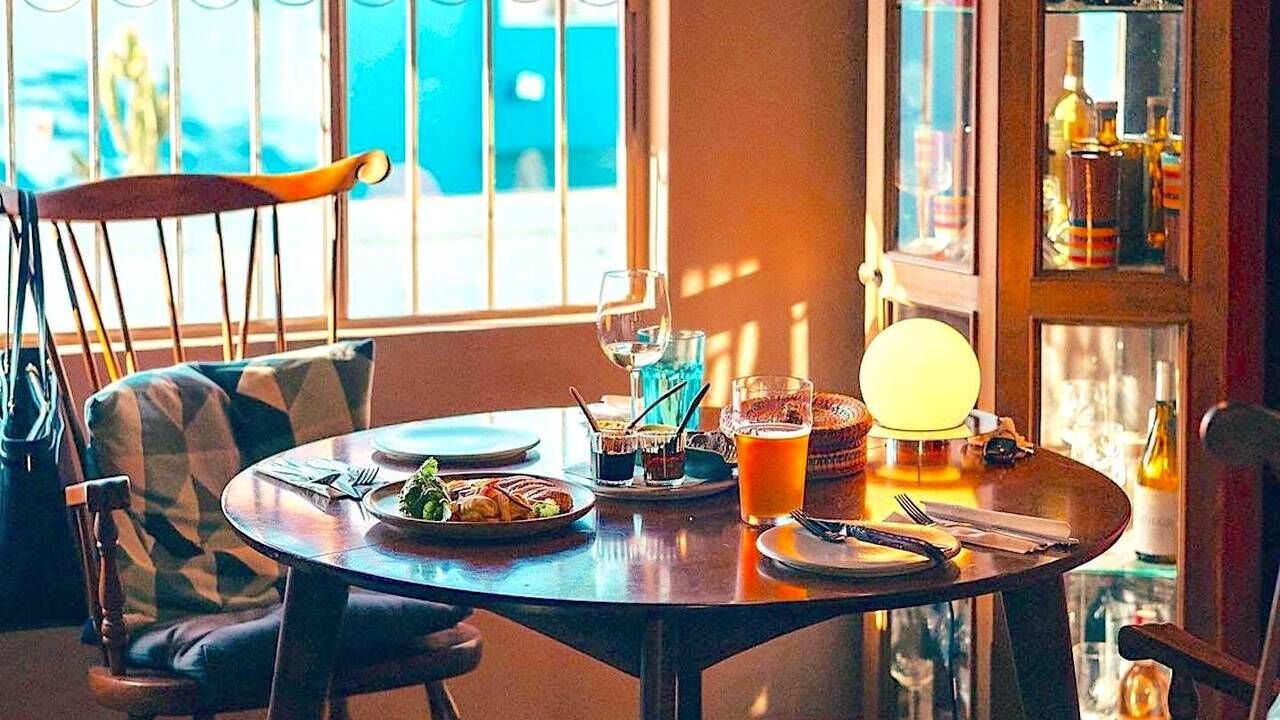 Courtesy of Casa Tijuana
Casa Tijuana 
Don't have friends in Tijuana who can invite you over for a home-cooked meal? Think again. Chef Juan Cabrera Barrón would like to welcome you into his. Enter Casa Tijuana, a restaurant in an actual house, in a thriving neighborhood on the outskirts of town, where the dining room is every room. Bedecked with personal effects from Barrón's own life, the cozy, abuelita décor style belies the food's modern edge. Labeling itself as Mexican comfort food, this local eatery has a bite to satisfy every palette. Pro Tip: Work up an appetite perusing local, modern artists' work at 206 Arte Contemporaneo then take a five-minute drive here to dish on all your favorite pieces—and dishes.
Where to Go in Rosarito
---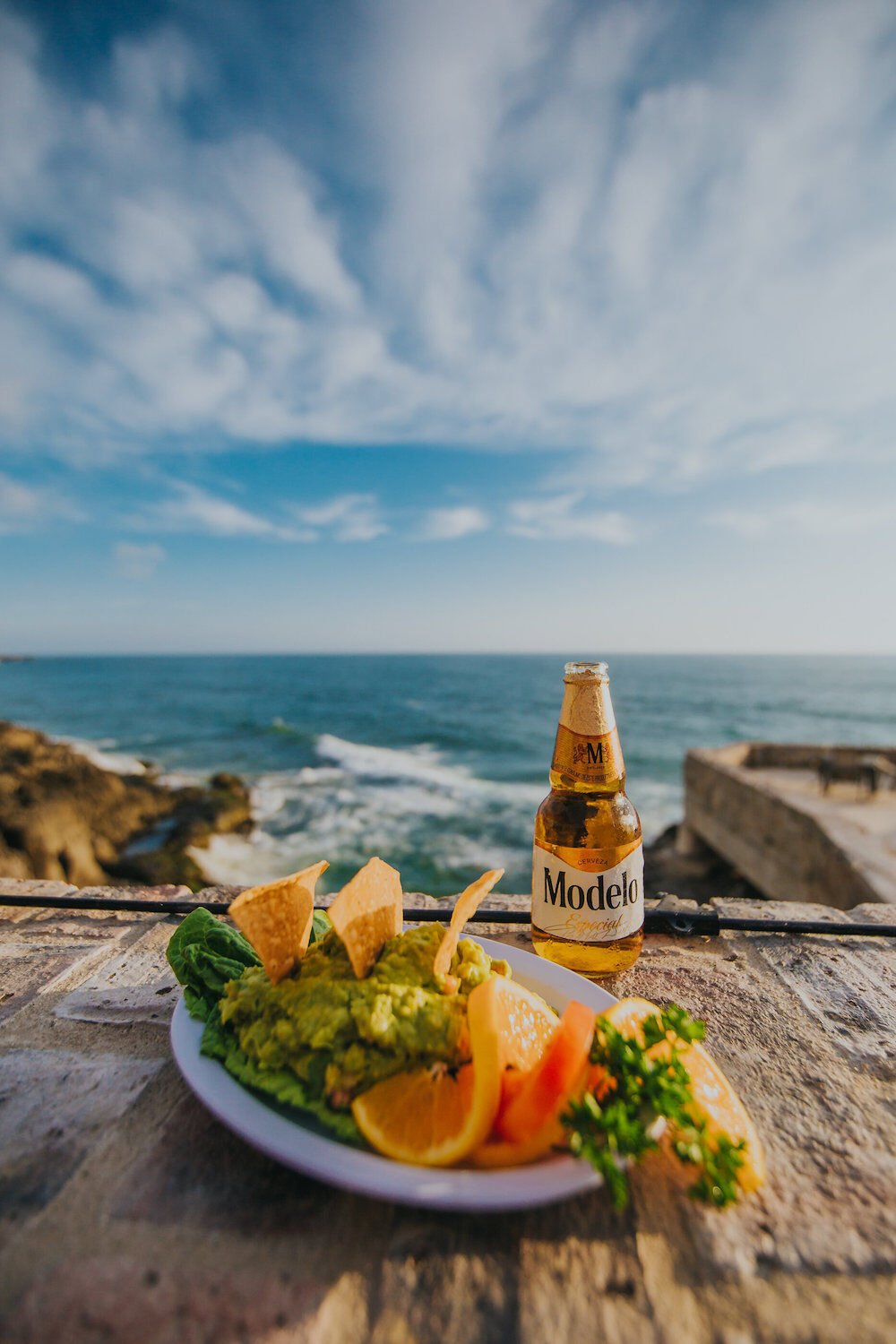 Courtesy of Splash Baja Restaurant
Splash
Seemingly carved out of the cliffs, this old casita-turned-restaurant is a classic spot to post up on your way to Valle, or before hitting traffic on the way back home. Though erring a little toward the Americanized palate, "El Cielito Lindo" is on heavy mariachi rotation for some traditional fun and their margaritas don't disappoint.
Marea Alta
Winner of 2023's "Best Seafood Restaurant" from Galardón Gastronómica, this unassuming Puerto Nuevo eatery highlights the region's freshest seafood with modern techniques, plus all the al fresco, the-UV-index-is-peaking-but-that's-what-sunscreen-is-for, summer vibes.
Colectivo Surf Tasting Room
K41 (also known as the Mexican mile marker, Kilometer 41) is the X marking the spot for finding some of the region's best sushi alongside a much-need, post-surf sesh brew in Playas de Rosarito. A restaurant focusing on fresh catches from its shores and four in-house brands under the collective: Cerveza Surf, Colectivo Sagrado Mezcal, Amor del Mar Vino, and Kaffiso 100 percent Café Orgánico.
Where to Go in Valle de Guadalupe
---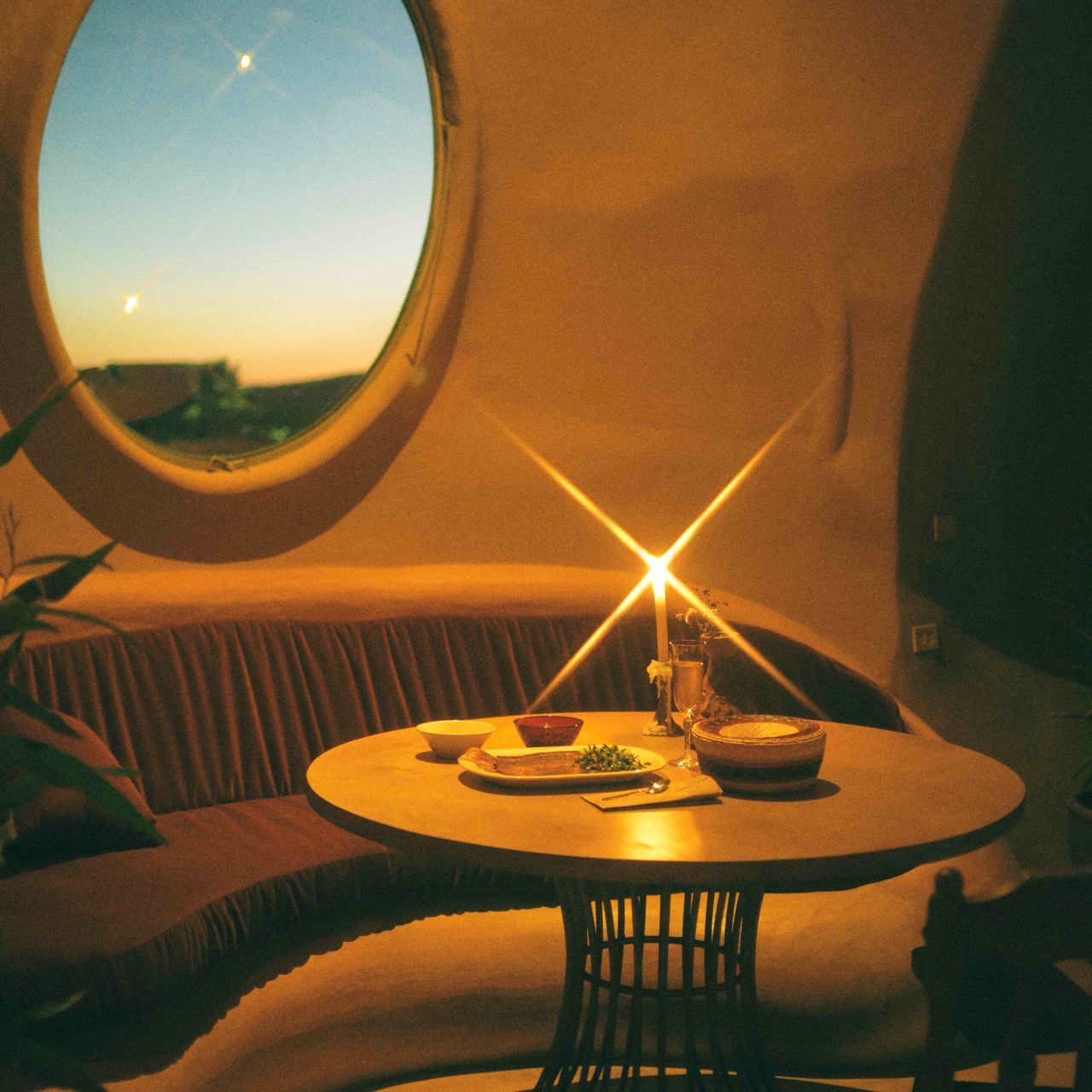 Courtesy of Bloodlust
Bloodlust
Mimetic architecture never tasted so good. Shaped like an entire bulb of ajo (garlic), this wine and vermouth bar specializes in natural wine and sophisticated plates without the pretense of some other Valle notables. Be sure to check their 'gram so you can coordinate your visit with a live band playing in their amphitheater or a vinyl selector manning the decks indoors for a meal fit for an audiophile.
Decantos Vinicola
Villa vibes with Mexican cultura and terroir. Celebrating eight years this summer, winemaker Alonso Granados has kept his vision alive with constant innovation. Geoff explains some of the ingenuity behind Granados' winemaking, "Everything is gravity fed. There's no pumps because they don't want it to disturb the molecular structure." As the son of the artist Gina Romo, creativity is in his blood. After learning winemaking in Spain, he took his vision to the sprawling landscape of Valle de Guadalupe and prepared to conquer Mexico's wine market. With 20,000 cases sold per year—running the gamut from refreshing "joven" wines and dessert options like a tokaji—he's on track to keeping his top spot.
Where to Go in Ensenada
---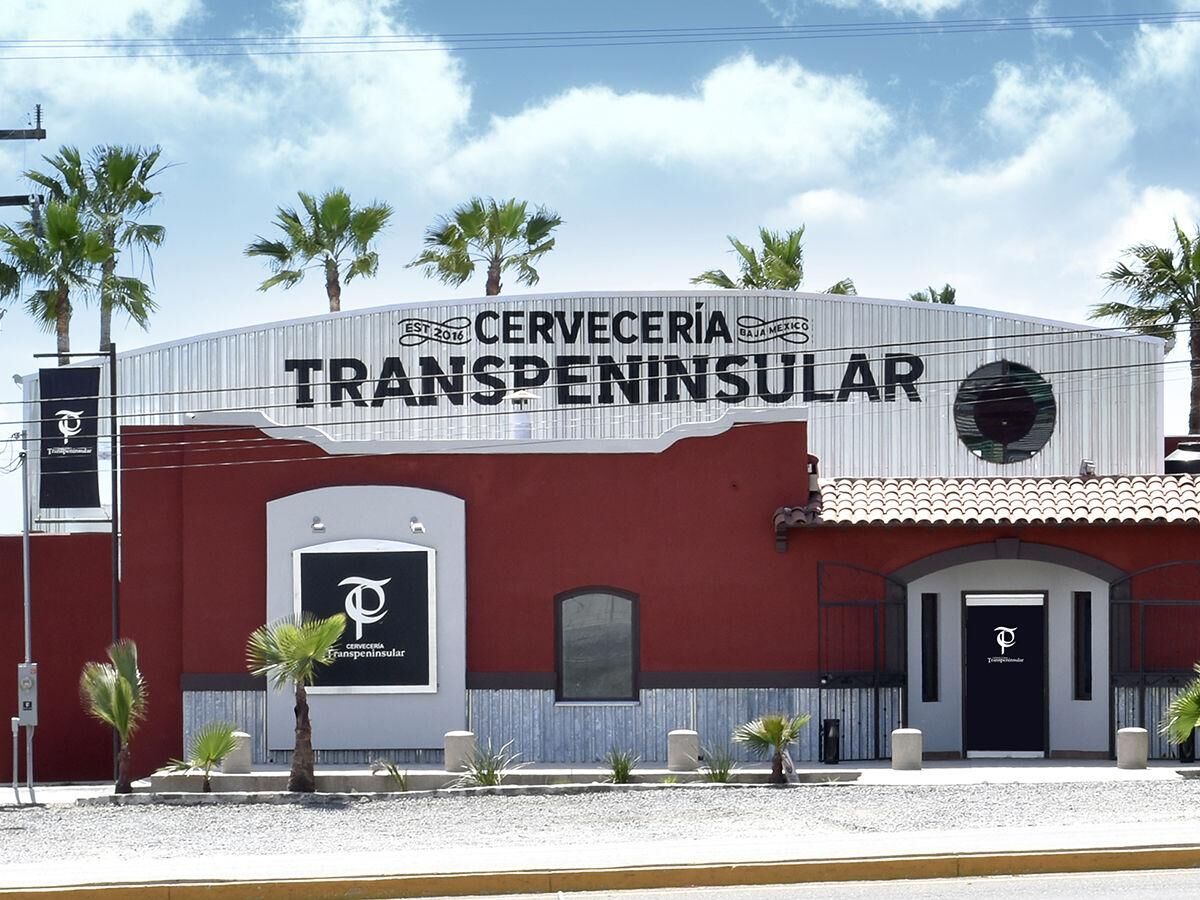 Courtesy of Cerveceria Transpeninsular
Cerveceria Transpeninsular
Though Valle can lean adult with its 21+ restrictions, there are many places that are kid friendly, where you can still partake in local microbrews. Since 2016, Cerveceria Transpenisular has been that spot. Each beer is named for a local point of interest alongside the winding roadways of this Baja region, like the Km 5.5 milk stout and the La Curva double IPA. So, grab a pint while the pint-sized ones run amok.
La Morocha
Ensenada's favorite culinary son and Fauna chef, David Castro Hussong, is back with another concept. This time he's settled in the winery of Santo Tomás in Ensenada with his bar and restaurant that's named after slang for a pretty Latina, La Morocha. Their Instagram and website are taunting us with lack of details but they say they're warming the pans as we salivate and expect an August open. We do know this, on July 29, they had a pop-up for the anniversary at Decantos Vinicola, which featured a dish of Wagyu rib flautas with truffle potato. So, don't mind us, we'll just sit here hitting refresh on our browser until we finally can make a reservation…
Muelle Tres
Pierside dining? Yes, please. This excellent seafood outpost was featured in last year's Valle Food & Wine Festival for good reason. Try the featured dish, Marisquite, a mashup of elote, octopus, and shrimp. Street corn never had it so good. 
La Bête Noir
This self-proclaimed "hi fi-gastro" in Zona Centro wants you to be aware that it is not a club. There are no memberships and no reservations, which keeps space for all to hear the sounds and take in the culinary morsels this Ensenada pseudo-speakeasy provides. Repping McIntosh speaker gear, the sounds will be as smooth as cocktail creator Alexandra Purcaru's cardamom-infused gin and tonic, known as "La Bete Gin."