Courtesy of Rincon Reservation Road Brewery
This year had its fair share of ups and downs, especially for the local craft beer and homebrewing communities coming out of several years dominated by a pandemic. Judith Downie is the curator for the Brewchive, a California State University, San Marcos collection of local beer history. After reviewing documents and accounts taken after the last major pandemic of 1918, Downie says we're facing a completely different landscape.
"How I see the 2022 craft beer scene in San Diego is probably best summed up by the word 'adjustment,'" she says. "2023 is bringing increased pressure to survival and growth in the hike in supply, equipment, rent and payroll costs. What we see in a look back 12 months from now is going to be interesting."
But she's optimistic, and so am I. There were plenty of good things to celebrate in San Diego beer over the past year: local breweries winning big at the Great American Beer Festival, the World Beer Cup, and the National Homebrew Competition.
A number of breweries opened new locations this year, including Eppig Brewing in La Jolla, Societe Brewing in Old Town, Pizza Port in Imperial Beach, Harland Brewing in South Park, Black Plague Brewing in Escondido, Rincon Reservation Road Brewery in Ocean Beach, and more. Brand-new breweries opened their doors as well, like East Village Brewing Company, Tipping Pint Brewing Company in Oceanside, InZane Brewing in Vista, Seek Beer Company in North Park, and Ten-75 Brewing in San Marcos.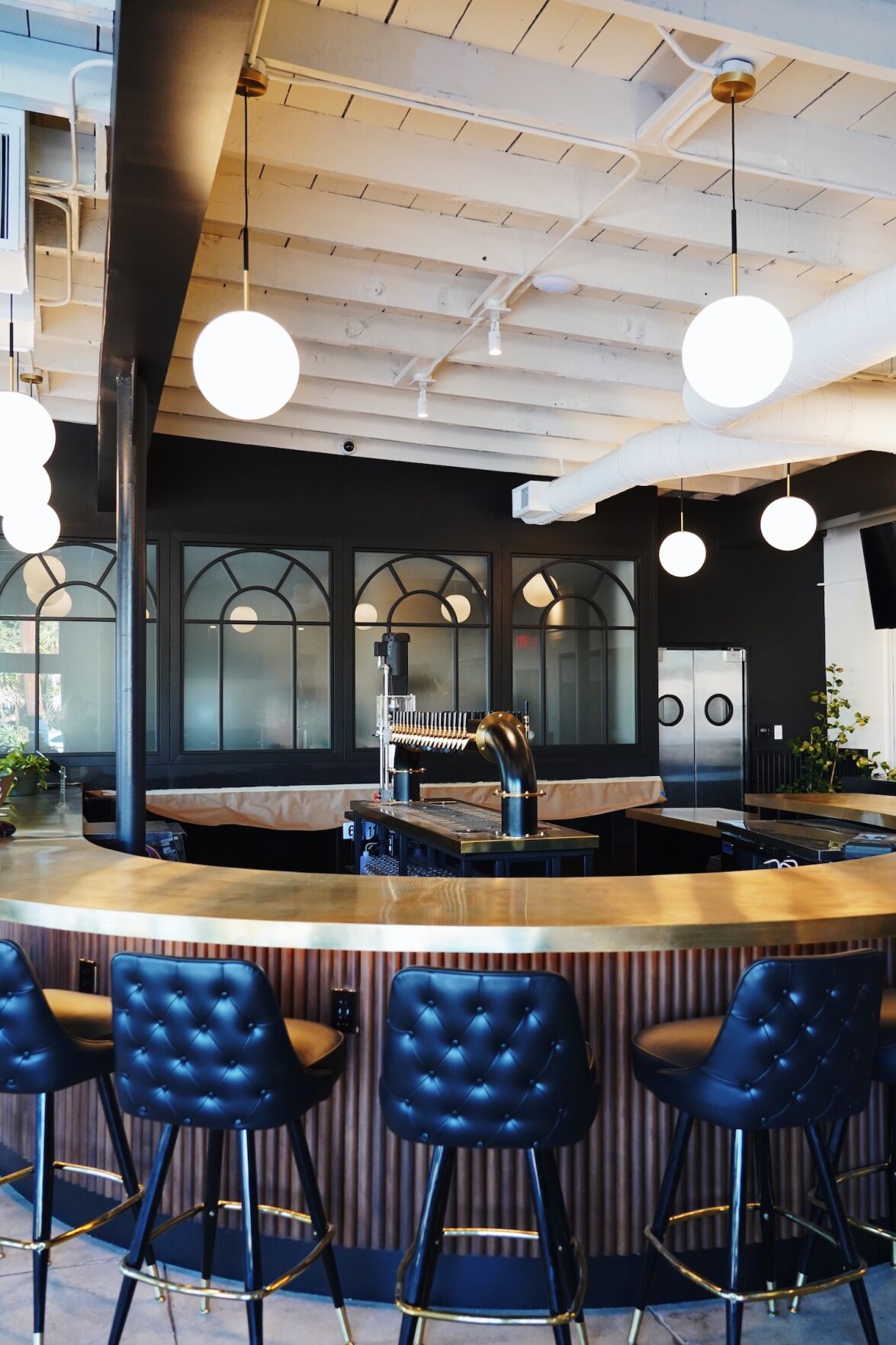 Courtesy of Harland Brewing
Of course, San Diego wasn't immune to Covid-19 closures and other shutterings. After a tumultuous few years, Mikkeller vacated their San Diego brewery in August. Pariah Brewing also pulled up their stakes in North Park to focus on their production facility in Baltimore, Maryland. Kensington Brewing Company closed its doors, as did Legacy Brewing Company and Home Brewing Company. The Lost Abbey opened a new location in East Village, but downsized its production space and output to streamline operations. Stone Brewing did the unthinkable and sold out to Sapporo USA, and Modern Times, somewhat unceremoniously, closed a number of taprooms up and down the West Coast before ultimately succumbing to a sale to Maui Brewing Company.
Downie's definition of the year as "adjustment" seems especially apt when one looks at the number of new initiatives and revamped traditions across San Diego beer. Our first Estate Beer initiative brought together farmers, brewers, maltsters, and more to launch San Diego's inaugural hyper-local beer.
Consumers got their first taste of the project at this year's San Diego Brewers Guild's Guild Fest, which also occupied a brand-new venue in Del Mar for the first time. The Guild also launched the premier SD Beer Weekend as an additional opportunity for local breweries and beer businesses to celebrate the local craft beer scene as a unified entity.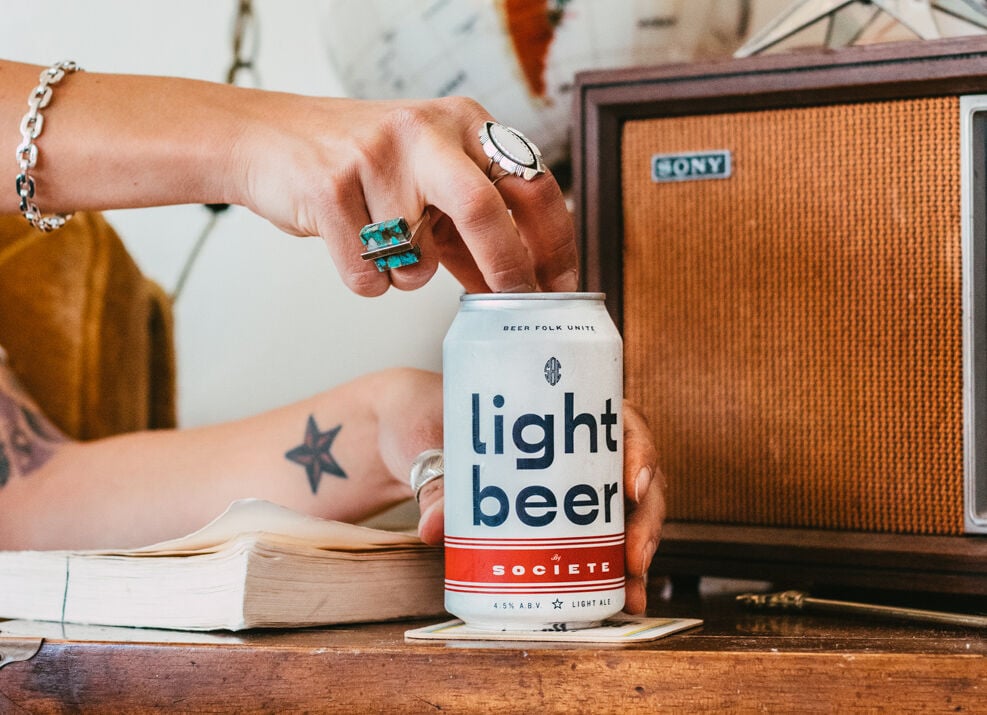 Photo Courtesy of Societe Brewing Co.
Despite the bumps, twists, turns, and wins of 2022, Downie and I both have our predictions for 2023. "I see increasing interest in alternative beverages, both alcoholic and non-alcoholic," says Downie, pointing to a rise in tap lists offering low- and no-alcohol options to appeal to a wider consumer base.
I agree, as producers like Lost Cause Meadery and Coronado Brewing Company launch new products to expand their portfolios (through wine and cider, respectively). She also predicts more breweries may open their doors in 2023, citing an uptick in ABC permit applications as well as business entity creations. "Of course, that doesn't mean they will all get the financial backing needed, or open in the next year, but I think that shows an optimism that only time will tell if it was warranted," she explains.
Benjamin Frymark, current president of local homebrew club QUAFF, hopes that as the host city of the 2023 National Homebrew Conference next June, San Diego will see an increase in quantity, as well as quality, of homebrews. "We may have lost a few homebrewers in the past few years, but those who remain are making better beers, and trying out different styles," he says. "The next year should pick up from the past few years."
But no matter what the next year holds for local beer, Downie thinks we're on the right track. "What I have seen overall in 2022 and I hope to see grow in 2023 is joy in being able to socialize more freely, the care we have shown each other, and continued and stronger collaboration that makes San Diego so remarkable," she says. I say—cheers to that.