The Mains
Combined Bakery and Flower Shop Coming to Convoy
The story of Flour Atelier begins as so many modern tales do: on the internet. Entrepreneurs Chrisell Nguyen and Evelyn Ozburn were building separate businesses and sharing their journeys on Instagram when a DM brought them together. After generating buzz in their home kitchens, the duo is getting ready to open their first brick-and-mortar in the Convoy area.
At Flour Atelier, customers will have the opportunity to order specialty cakes or pick up coffee and a dessert. Drawing upon their Japanese and Filipino backgrounds, the pair employ flavors like yuzu, ube, and matcha. Their customized puff-pastry cakes come shaped like letters and numbers and topped with fluffy cream and fresh berries.
Because Ozburn also has a trained background in flower arranging, she and Nguyen decided to add fresh flowers to their cakes—and create bouquets for customers to take home with their treats. Ozburn hopes that having a physical location will allow them to serve more people than ever before. "The feeling we get from seeing how excited and happy our customers get from seeing our creations for them is what keeps driving us to move forward," she says.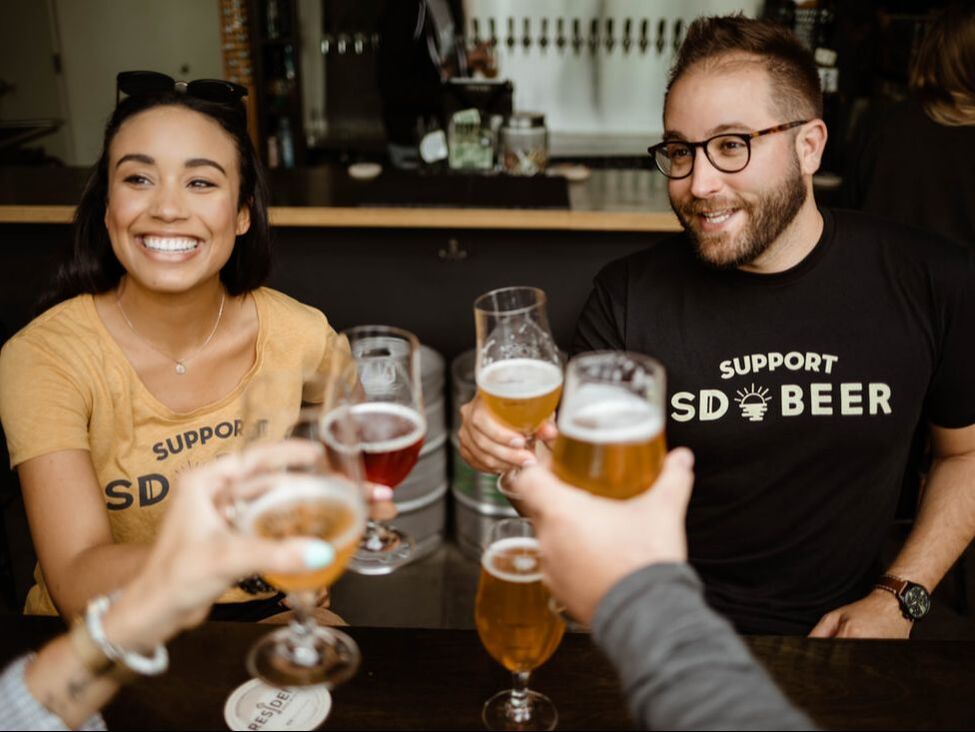 Quick Bites
Campestre Productions hosts a five-course dinner party on Thursday, October 19, at The Guild Hotel downtown. Chefs Janina Garay and Ruffo Ibarra Arellano will design the menu and pair it with San Diego and Baja wines. 
In other San Diego food news, taking place November 3–12, San Diego Beer Week celebrates our local craft beer industry across the county. Breweries will host events and serve up beer specials, and several local brewers are collaborating to release the new Capital of Craft IPA.
Gaslamp speakeasy Prohibition hosts their second cocktail class on Wednesday, November 15, in partnership with Bushmills Irish Whiskey. Guests will taste and learn about the whiskey before crafting a few cocktails.
---
​​Have breaking San Diego food news, exciting scoops, or great stories about the city's food scene? Send your pitches to [email protected].