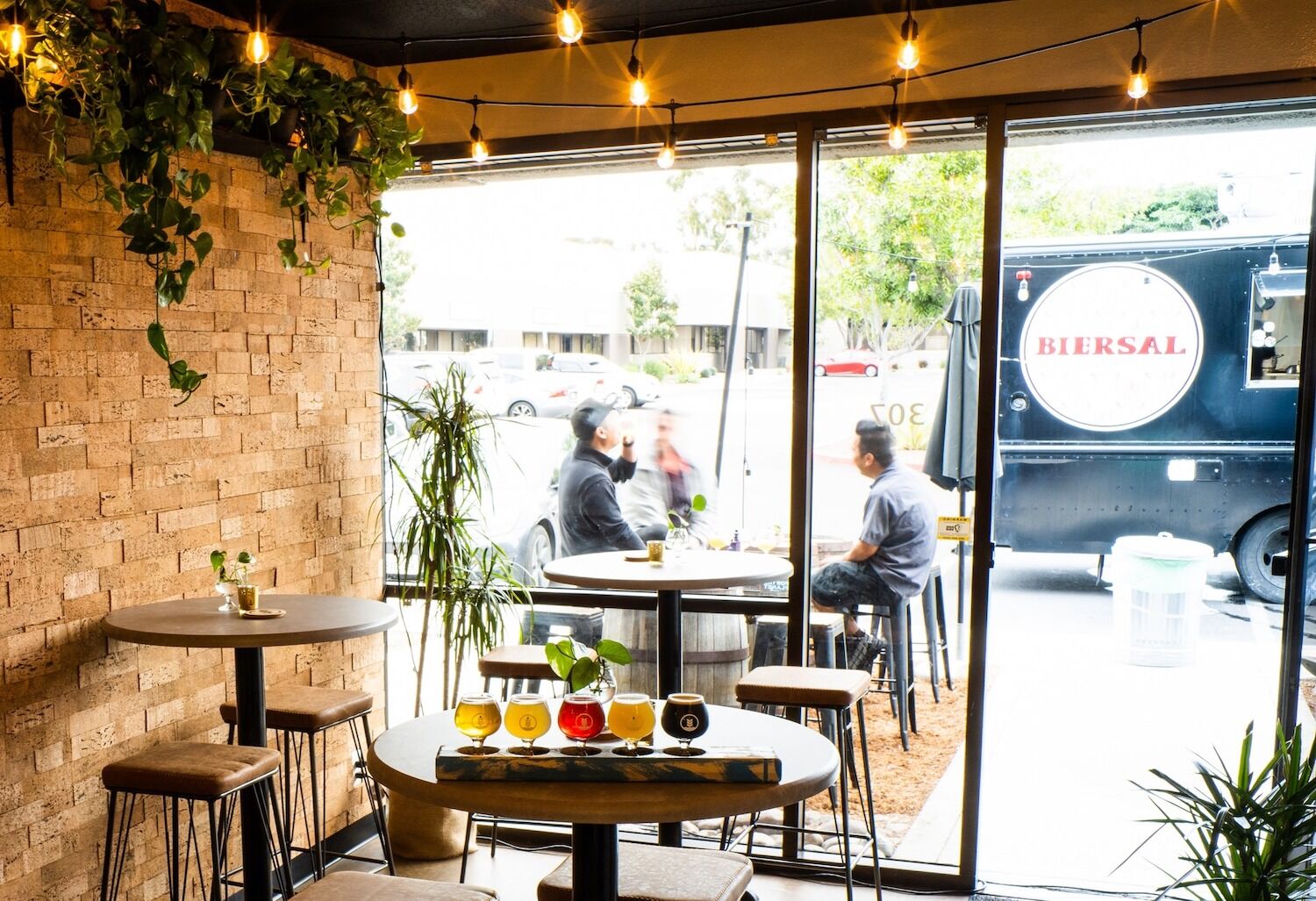 Courtesy of Pure Project
As a beer writer, a question I get asked a lot is "what's your favorite brewery in San Diego?" (And when I say I get asked this a lot, I estimate it falls somewhere between "Did it hurt to get tattooed?" and "Are you ever going to have a second kid?" My answers: Yes and no.)
But like tattoos, it's impossible to stop at just one. How could anyone pick their "favorite" out of more than 150 breweries? No matter what I say, someone's bound to argue with me rather than face the only two possibilities from a list such as this.
The first is that your opinion sucks and the brewery you like the best is actually bad. But the second, and the more likely option, is that "best of" lists are completely subjective and arbitrary. My answer to the brewery question varies day-to-day, sometimes hour-to-hour. Your list of favorites will look different—and that's okay. We are different people with different tastes.
But just in case anyone is interested, here are my top 15 breweries in San Diego. Please do not @ me.
---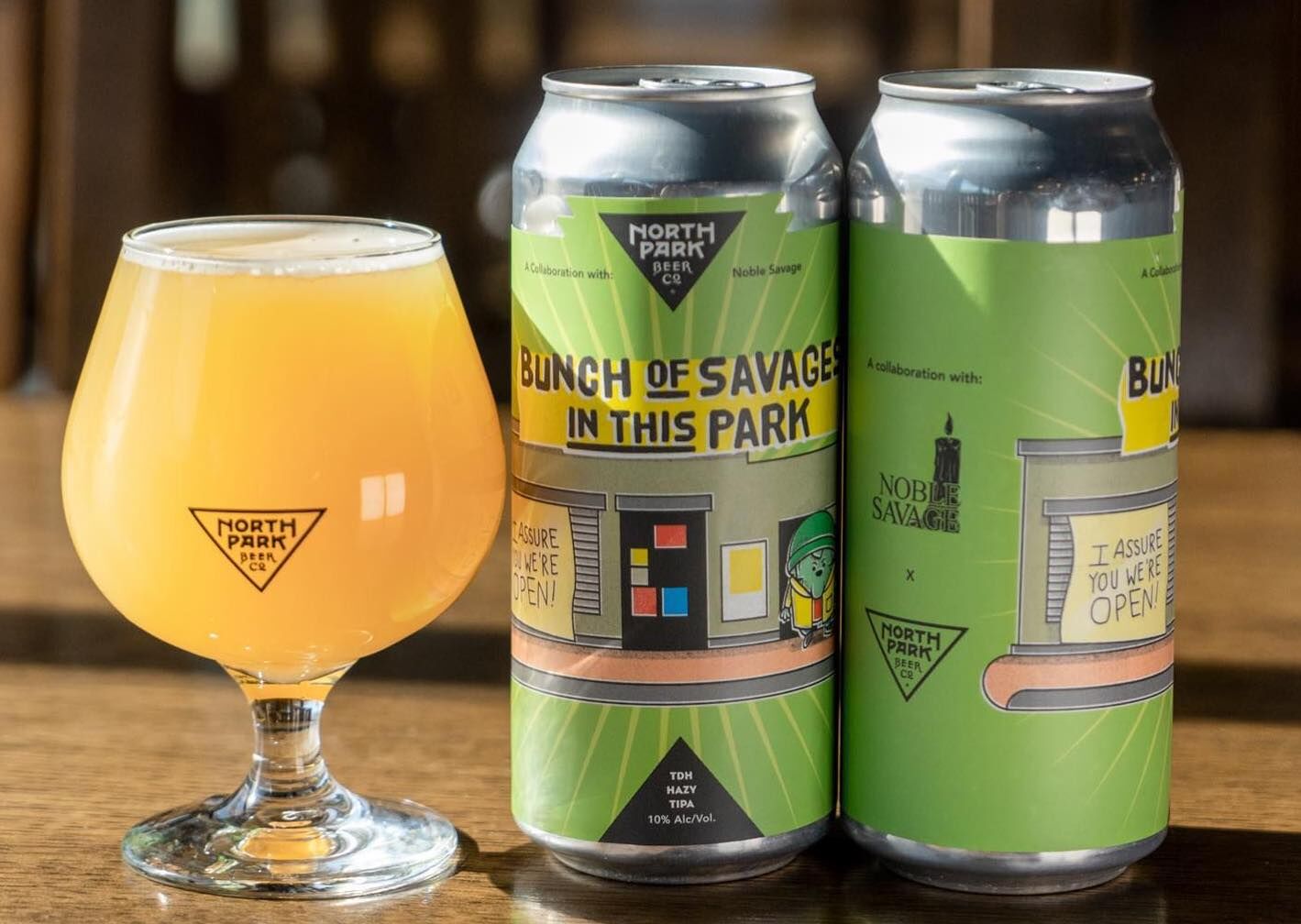 Courtesy of North Park Beer Co.
North Park Beer Company
Yes, everyone should have their own opinion, but anyone who doesn't also include North Park Beer Company in their own personal shortlists is wrong. With consistently high-quality brews and 360-degree approach to hospitality, those who wish to see how to run an award-winning brewery need only glance in North Park's direction.
Locations in North Park and Bankers Hill
AleSmith Brewing Company
AleSmith has been a giant in San Diego beer for decades, and there's no sign of them slowing down. Their mammoth tasting room and brewery should be on any beer lover's pilgrimage list, but don't just stop your wanderings at the bar. Meander around the Tony Gwynn museum, pop into their not-very-hidden speakeasy Anvil & Stave, and grab a few packs of their housemade Cheesesmith cheese curds on your way out.
9990 AleSmith Ct., Miramar
Nickel Beer Company
After 10 years, Nickel Beer Company is still going strong. Helmed by local beer pioneer Tom Nickel, his reach extends to a number of beer-centric businesses around the county, but this rustic outpost is a lovely oasis smack in the middle of cider and wine country, offering a wide variety of both esoteric and traditional beers on tap.
1485 Hollow Glen Rd., Julian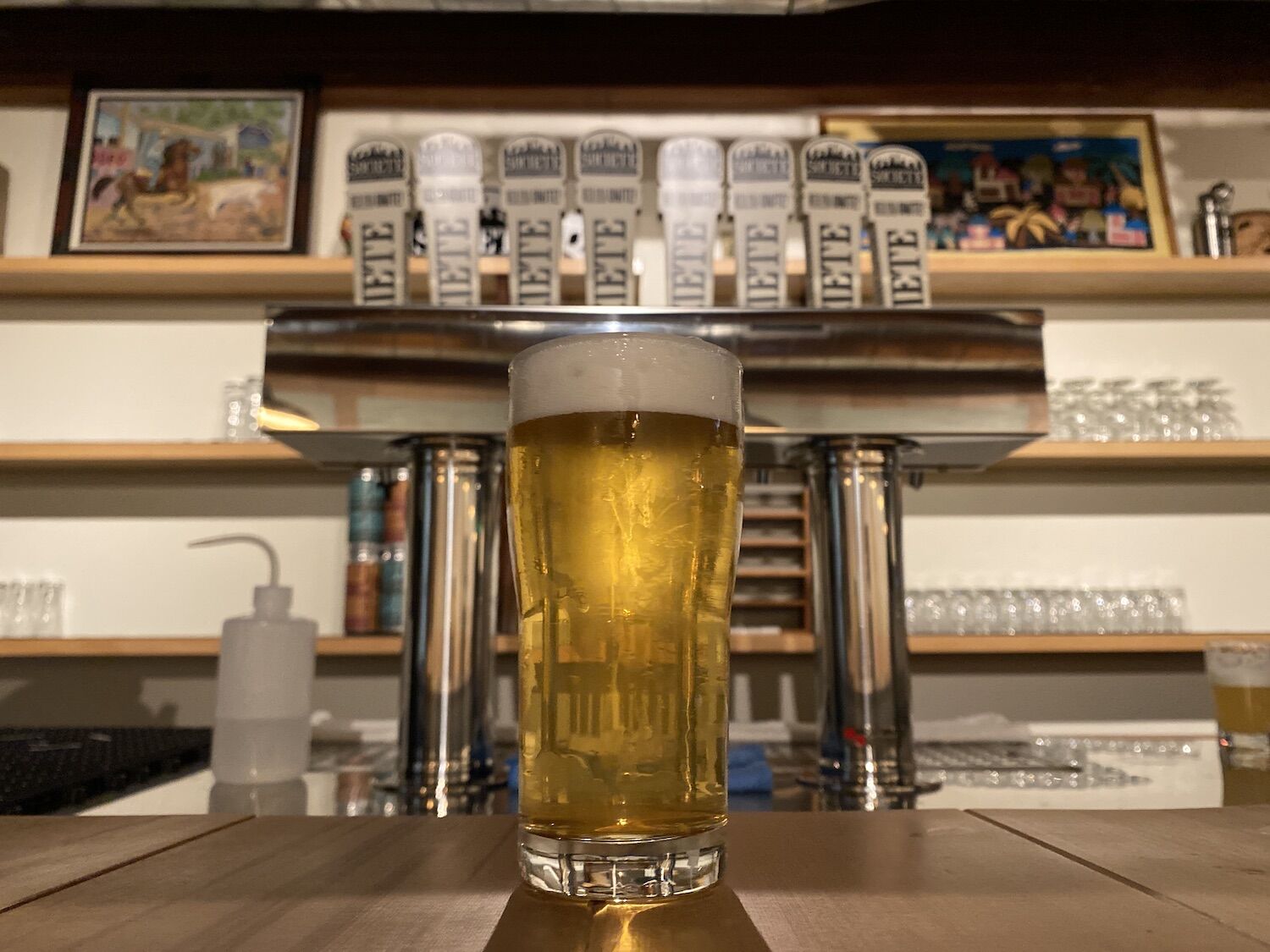 Courtesy of Societe Brewing Co.
Societe Brewing
Societe takes its time, focusing on perfecting what they're doing before moving onto the Next Big Thing. That's why it took them 10 years to open a second location, and yes, it was worth the wait. Hype chasers may be left wanting, but those who value consistently excellent beer without gimmick will be more than satisfied.
Locations in Kearny Mesa and Old Town
Fall Brewing
It's rare to find a place that self-identifies as "punk rock" that doesn't end up either seeming pretentious or for posers, but Fall Brewing manages to embrace edginess without either. Whether you're in Doc Martens or docksiders, all beer lovers are welcome at their two Mid City locations. Come for the IPAs, stay for the stout on nitro.
Locations in North Park and South Park
Kairoa Brewing Company
San Diego doesn't have nearly as many rooftop patios as it should, but what it lacks in quantity it makes up for in quality. Perch yourself above University Heights with a pint in hand, but don't forget to come hungry—Kairoa's kitchen is as good as their brewhouse.
4601 Park Blvd., University Heights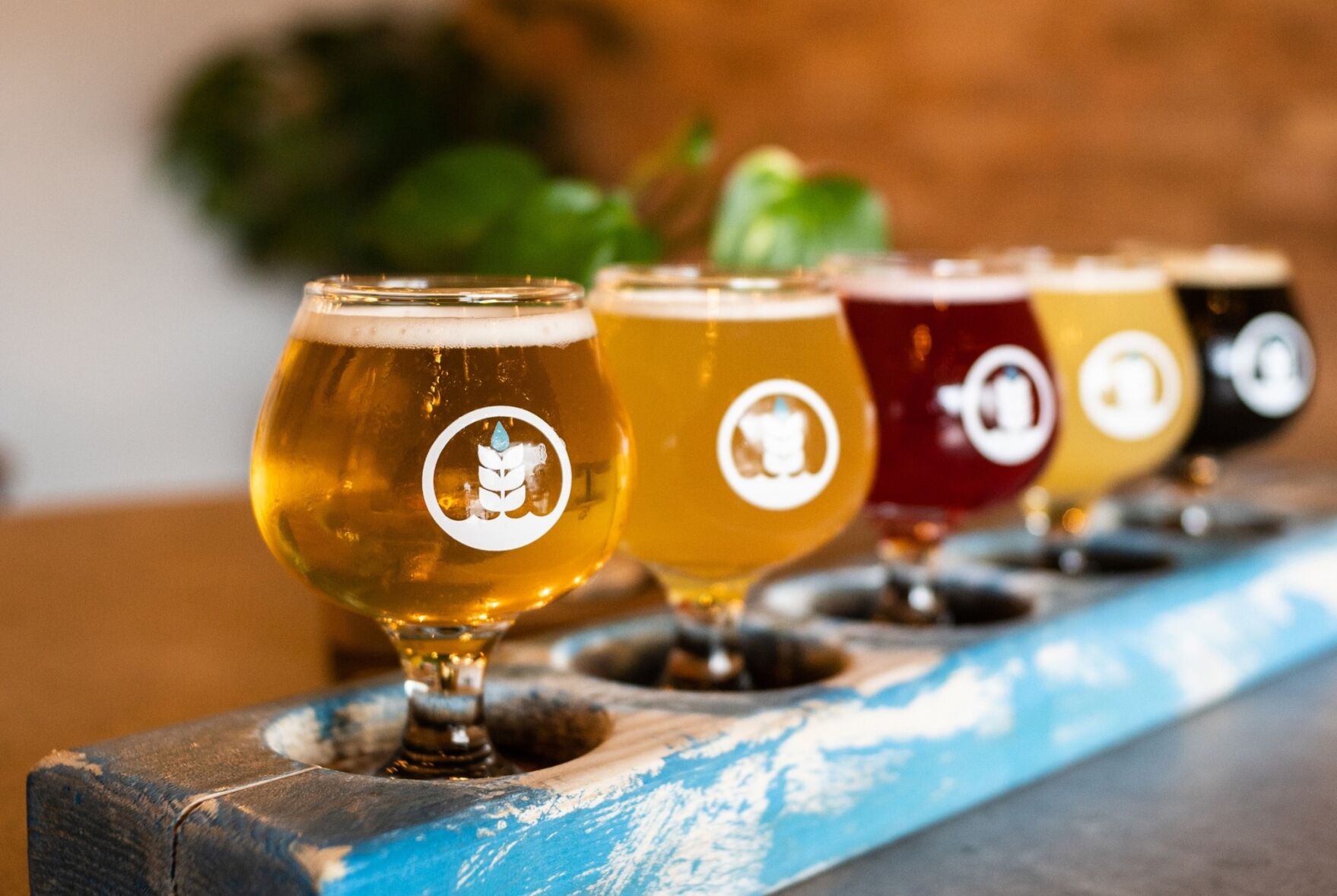 Courtesy of Pure Project
Pure Project
Pure Project opened in San Diego in 2016, but it seems like they're been a part of the local brew scene for far longer than that. With 150+ breweries in the county, achieving icon status of this magnitude is no small feat, and I for one am thrilled that they keep opening new spots to make grabbing a pint (or two) easy.
Locations in Carlsbad, Bankers Hill, Miramar, North Park, and Vista
Second Chance Beer Company
As one of the few women-owned breweries in town, Second Chance prides itself at their thoughtful approach to beer as well as the community. Since 2015, they estimate they've donated more than a quarter of a million dollars to dog rescues and other charitable endeavors, and even hosts the annual Pupapalooza festival each spring. Beer and dogs, what's not to love?
Locations in Carmel Mountain and North Park
Craft Coast Brewing Company
Good tacos deserve good beer, and both can be found at this Oceanside hot spot. With Pizza Port brewing alums at the helm and amazing birria coming out of the kitchen, this divine duo is a can't-miss stop along the coast. Try Craft Coast Brewing Company's award-winning Old West IPA alongside a couple of tacos for a meal that's hard to top.
275 Mission Ave., Oceanside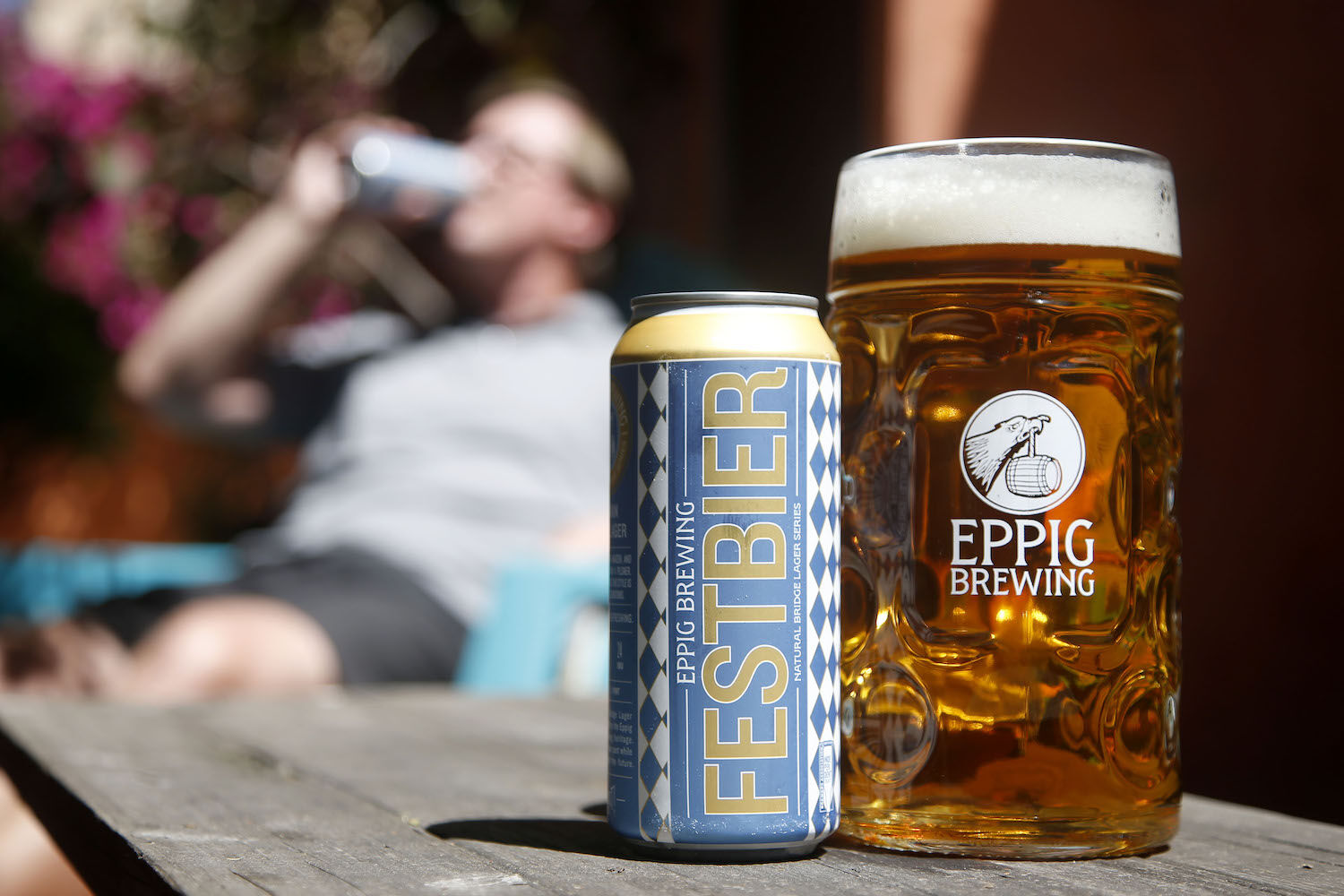 Courtesy of Eppig Brewing
Eppig Brewing
Eppig was way ahead of the current lager trend, and they have been doing it long enough to know exactly what they're doing. From Schwarzbiers to Vienna lagers, any of their locations will well-serve lager lovers, but their Waterfront Biergarten is an especially lovely place to imbibe.
Locations in Vista, La Jolla, and Point Loma
Pizza Port
I don't know what magical alchemy Pizza Port conjured when they opened in Solana Beach in 1987, but whatever deal they made with whatever deity has more than paid off. Pizza, beer, arcade games, garlic buddies, root beer floats—if it ain't at Pizza Port, I don't want it.
Locations all over the damn place
Burgeon Beer Company
With an emphasis on protecting the environment and an inclination towards hoppy beers, Burgeon kicked San Diego beer up a notch when they opened in 2016. The staff at every taproom always provide stellar service, and it's one of the only places that can make a bunch of different hazy IPAs that don't suck.
Locations in Carlsbad, Escondido, and Little Italy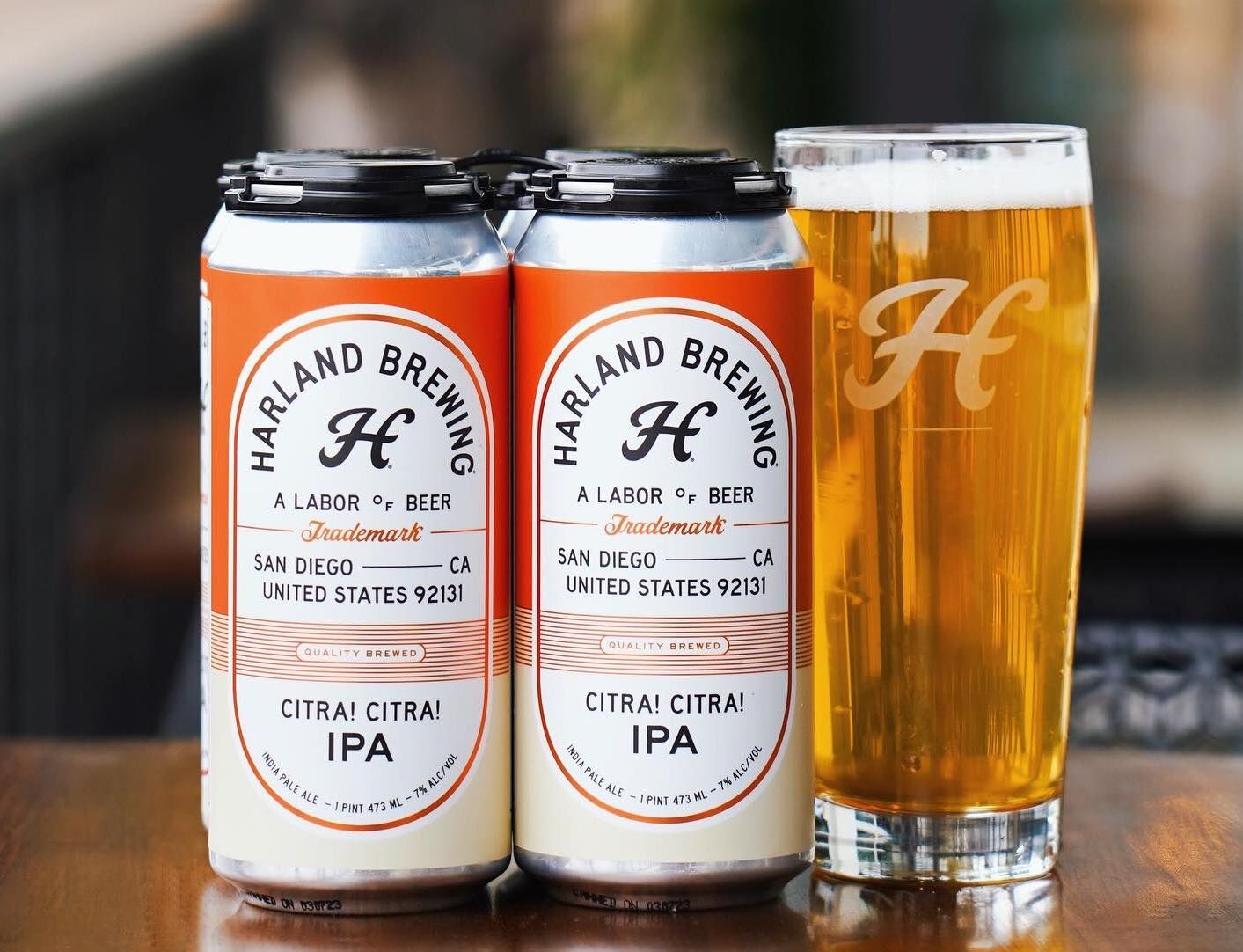 Courtesy of Harland Beer
Harland Brewing Company
Beer snobs sneered when Saint Archer Brewing sold to MillerCoors in 2015. They rolled their eyes when the team behind Saint Archer launched Harland a few years later. Today, Harland is laughing their way into San Diego beer history with tasting rooms all over the county. Plus, the beer—and South Park brunch—is interesting, consistent, and just plain tasty.
Locations in One Paseo, South Park, Scripps Ranch, and Bay Park
Deft Brewing
Beer drinkers with a fondness for Old World traditions can rest easy at Deft. Their roster of European-inspired brews ranges from Oud Bruins to Dubbels, Dark Milds, German Leichtbiers, and more, making it the ideal stop for those who seek a more traditional biergarten experience. (Better still, they share their space with a pizza pop-up, a meadery, and wine tasting room to provide something for everyone.)
The Gärten at 5328 Banks St., Bay Park
Bagby Beer Company
I've spent plenty of time in sterile warehouses masquerading as taprooms, but it's always much, much nicer drinking beer in a comfortable spot that has a food menu, parking, and plenty of seating. Plus, it's a couple of blocks from the beach to keep a nice breeze flowing. It really doesn't get much better than Bagby.
601 S Coast Hwy., Oceanside