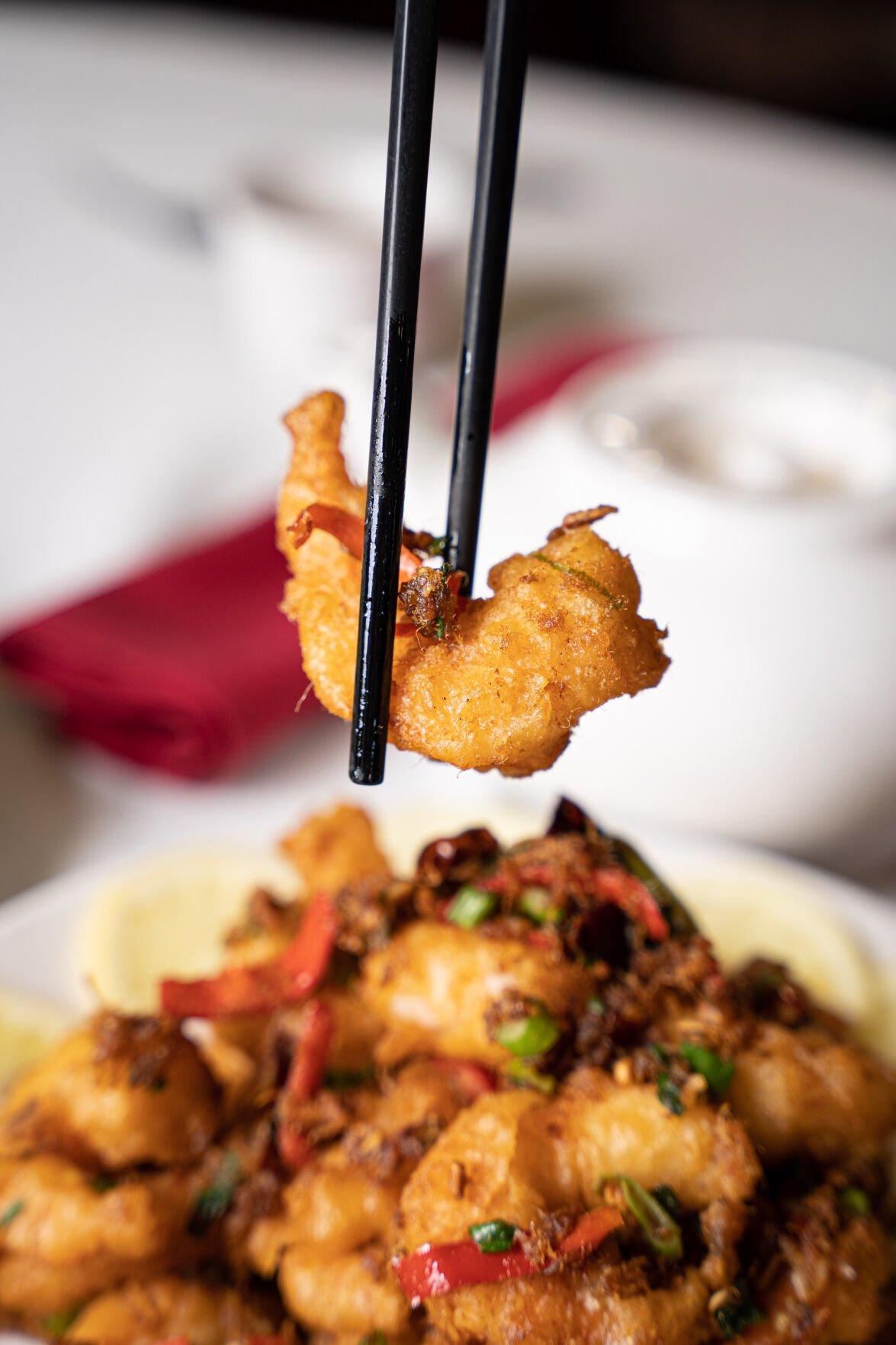 "It rose out of nowhere," says Junya Watanabe. The thrill of things is amplified by their unlikeliness. It is always likely that great restaurants will dot the drop-dead gorgeous coastlines, that Michelin-star kitchens will bloom in the shadows of skyscrapers. But when mom-and-pops create a bustling dining culture in the city's unsexy middle, behind some car dealerships and paint stores, in a part of town not designed for restaurants, where parking is so scarce it's nearly a mythological construct, turning entire strip malls into food courts of nuanced and authentic cuisines of various Asian cultures—that's a thrill.
That's Convoy District, the freeway-bordered triangle of Kearny Mesa bursting with Korean barbecue and bibimbap, Vietnamese pho, Chinese dim sum, Japanese ramen and bento boxes, Taiwanese boba tea and shaved snow, and endless beer-soaked karaoke rooms. In 2020, the city of San Diego officially designated it a pan-Asian cultural and business district, recognizing what locals had already known for quite some time.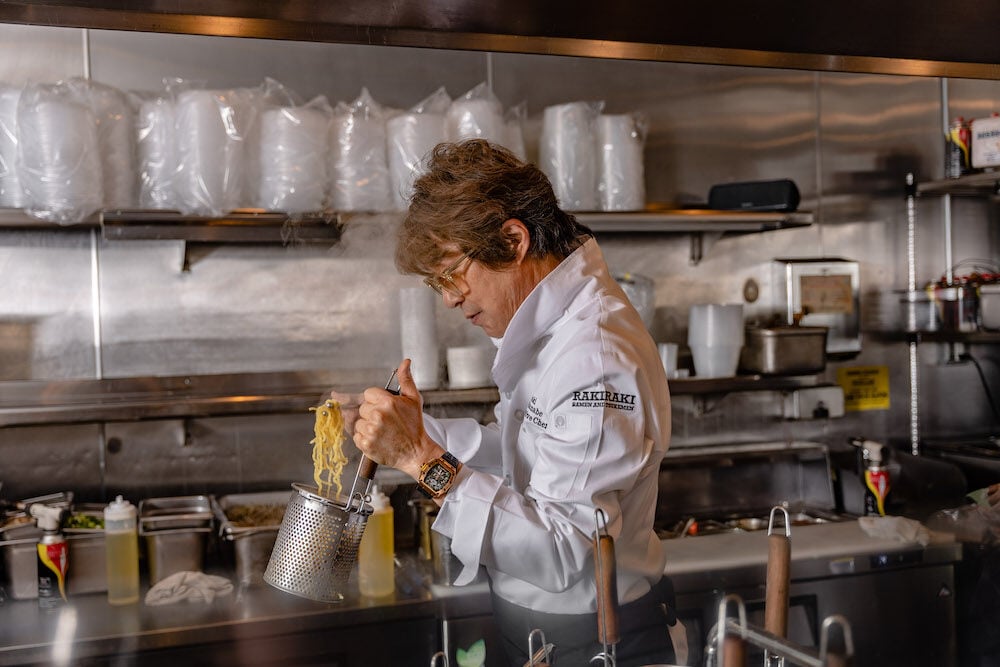 "Every week I get calls from some of the biggest restaurant groups in San Diego inquiring about space," says Alan Wong, who helps run his father's 40-year-old business, Stanley Wong Insurance Agency, whose clients include many Convoy restaurants. "They're coming. That's exciting, because while it's great for Convoy to be the area for cultural relevance, the more multicultural you get, the more sustainable you are in the long term."
A Simple Start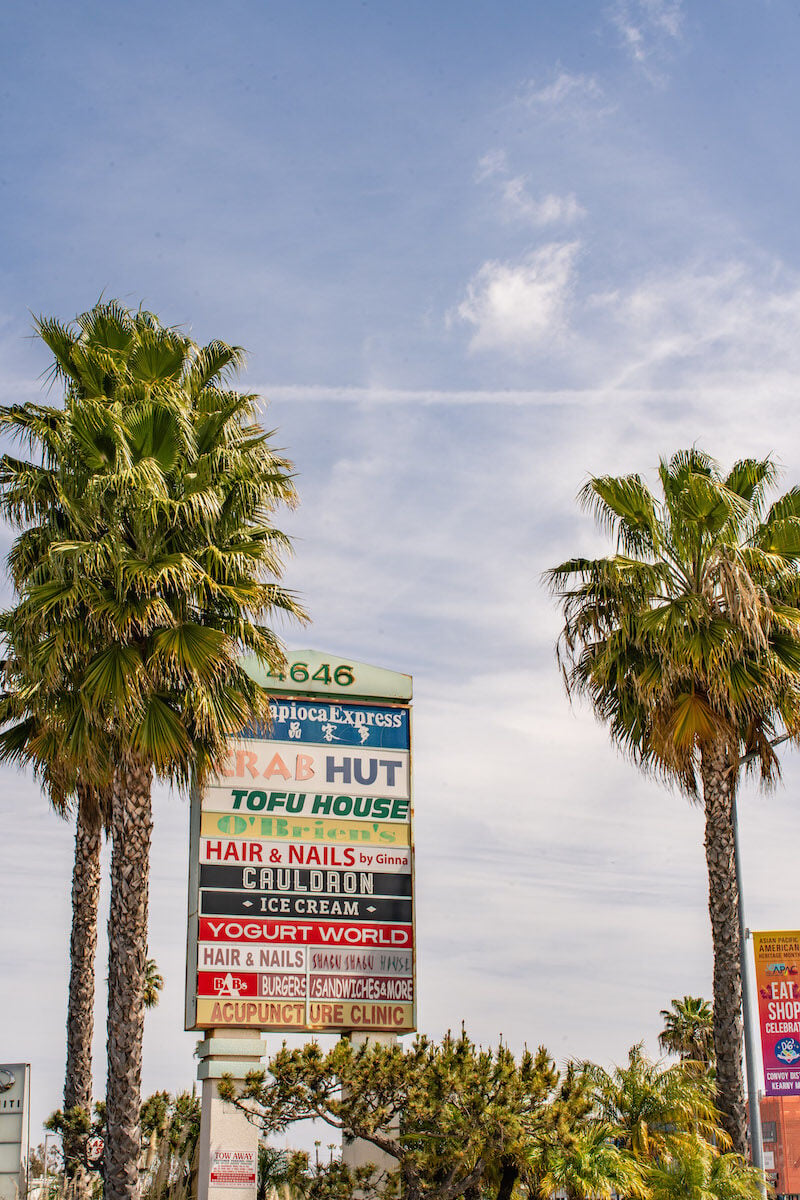 Convoy is now basking in, and trying to navigate, its own success. The bones of Kearny Mesa weren't designed for hot pots or mochi donuts—or consumer pursuits of any kind, for that matter. Like the rest of San Diego, the land was part of the Kumeyaay Nation, colonized by Spain, and changed hands to Mexico and then the United States. In 1917 the US Army established the 2,130-acre Camp Kearny (the San Diego Union called Kearny Mesa "San Diego's great war city"). During World War II, the mostly industrial- zoned streets served the Pacific Fleet, training marines in artillery and sailors in flying. The largest defense housing project in the country at the time (3,000 homes on 12 acres) was finished here in 1941.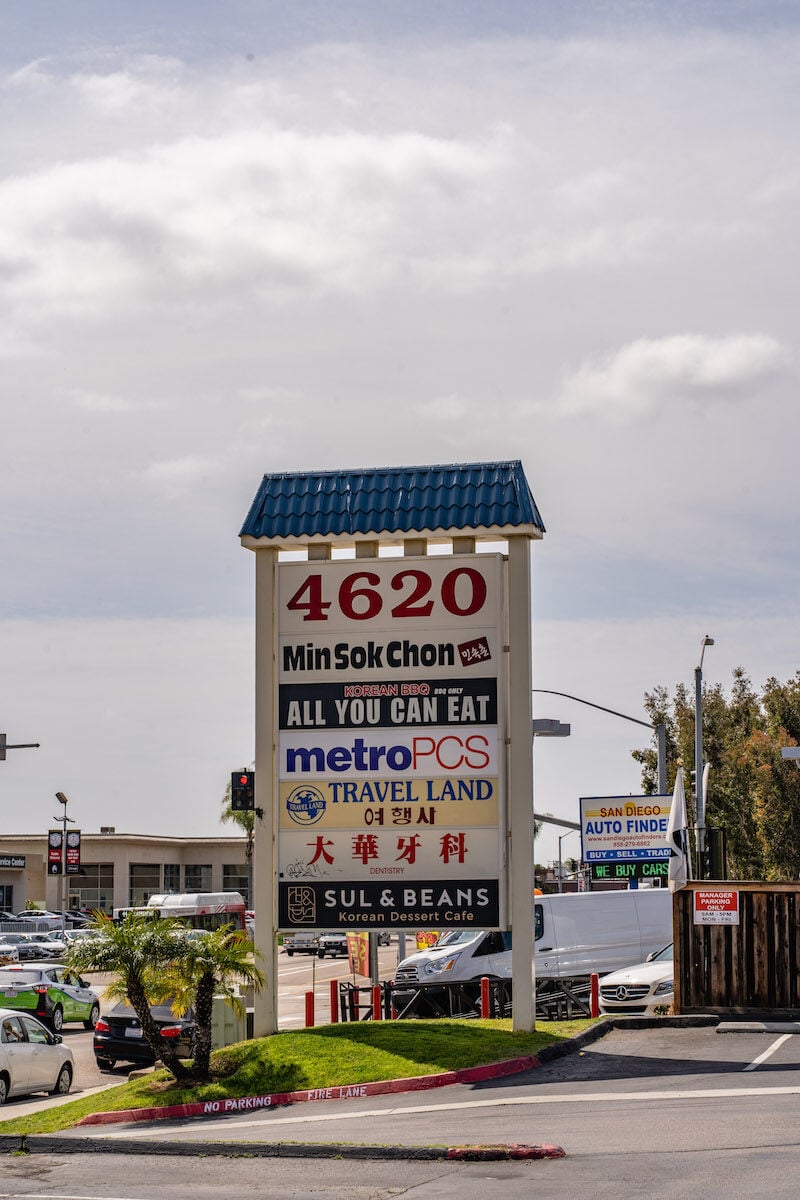 Two years later, Congress repealed the Chinese Exclusion Act. Originally enacted in 1882, the wildly racist CEA had numerous disastrous effects on the local Asian community. In addition to outlawing immigration from China and preventing Chinese immigrants from gaining US citizenship (and forcing those without proper ID into labor camps), the act dictated where they could live, and how they could earn a living. In San Diego they were permitted to live only in the city's Chinatown (now called the San Diego Asian Pacific Historic District), an eight-block area on the southwestern edge of what is now the Gaslamp. And, as Chinese historian Murray K. Lee told Voice of San Diego, they were relegated to labor and service jobs on farms, in laundromats, and in restaurants.
"Once those racist ordinances got lifted, it was like, 'Cool, let's move,'" says Wesley Quach, director and business advisor for the Asian Business Association of San Diego.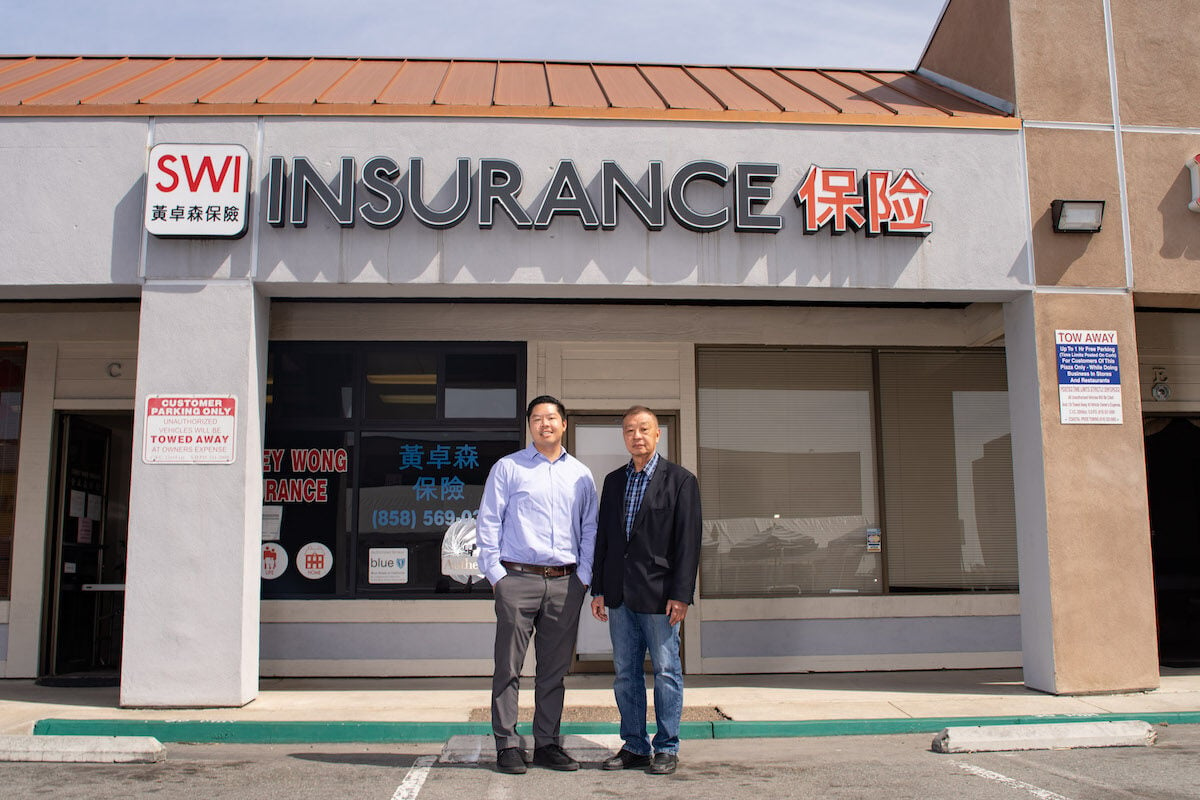 One of the Chinese families who moved was the Homs, who had started their grocery store, Woo Chee Chong, in Chinatown in 1899. Ask a dozen veterans of Convoy when the food scene started, and most of them point to Jennings Hom opening a Woo Chee Chong location at 4625 Convoy Street in 1979. It was a partnership with Frank Wong, a commercial real estate developer and a crucial recruiter of mom-and- pop businesses to the area. "People say there would be no Asians in Convoy if it weren't for the Wong family," says Quach.
Frank Wong's daughter, Eva Hum, explains the impact of Woo Chee Chong: "That area was just empty land until they built that store. People were moving out of the old neighborhoods and into more prosperous neighborhoods, and they wanted grocery stores that catered to their own community. They had a cooking school; they were really innovative."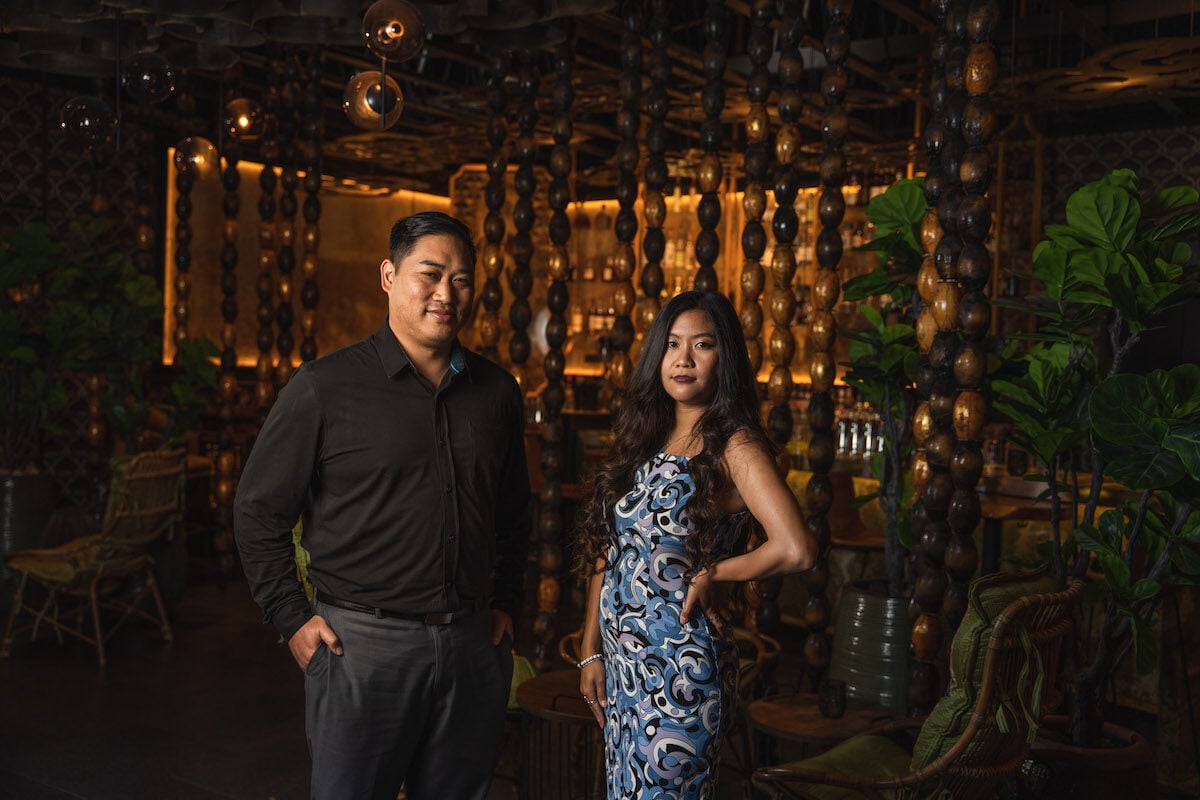 After 16 years, Woo Chee Chong closed in 1995. In its place is the Dumpling Inn and Shanghai Saloon, long famous as one of the first restaurants in San Diego to serve xiao long bao (soup dumplings). This one small strip mall contains shops for boba, sushi, shaved ice, Korean hot dogs, and dim sum takeout. At the strip mall across the street, 14 of the 15 storefronts are restaurants or specialty food and drink shops (Shabu Shabu House, Tofu House, Crab Hut, O'Brien's, RakiRaki, and so on). Convoy has expanded, but an argument could be made that these two strip malls are both the historical and the modern heart of San Diego's Asian food scene.
The Turning Point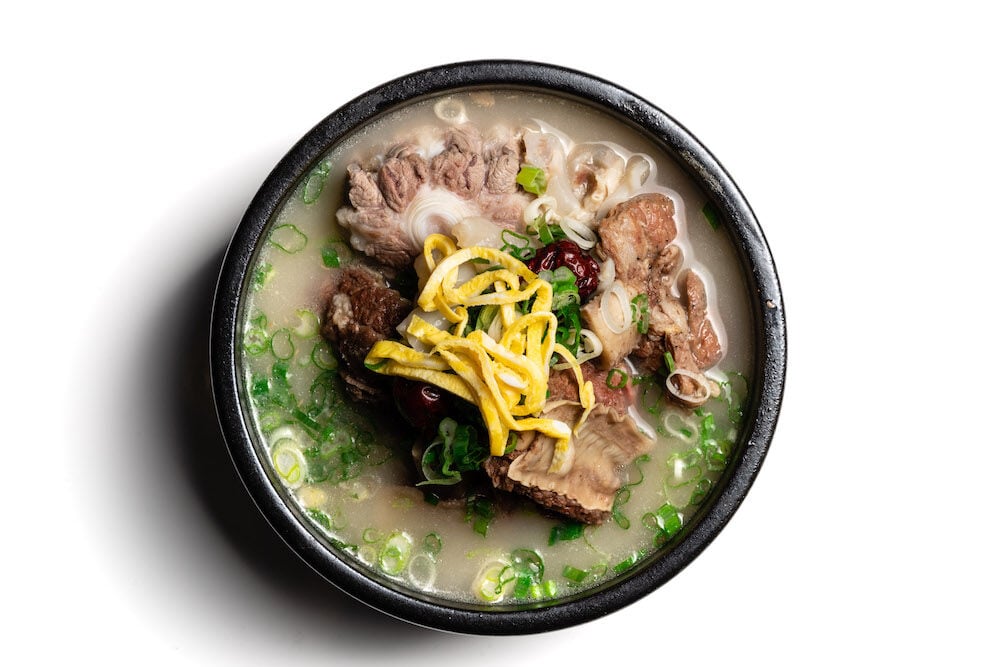 Grocers like Woo Chee Chong have always been key to Convoy's evolution as a three-dimensional food destination. The stores draw families from across San Diego who can't find proper Asian ingredients at a Western grocery store. While here, they often eat at the local restaurants. The stores also provide the raw ingredients for people who taste, say, tonkotsu (pork ramen) and want to try re-creating the dish at home, creating a deeper understanding of the cuisine. The area has national chain grocers like 99 Ranch Market, H Mart, Nijiya, Marukai, and Mitsuwa, plus local success story Zion Market, which opened in 1979 and offers mostly Korean food.
"It's pretty amazing, we're seeing a bit of a renaissance in Asian food," says Kevin Hwang, whose father, Kyu, has built Zion into a chain with seven locations across the US. "David Chang, Roy Choi—now you see these guys cooking Korean."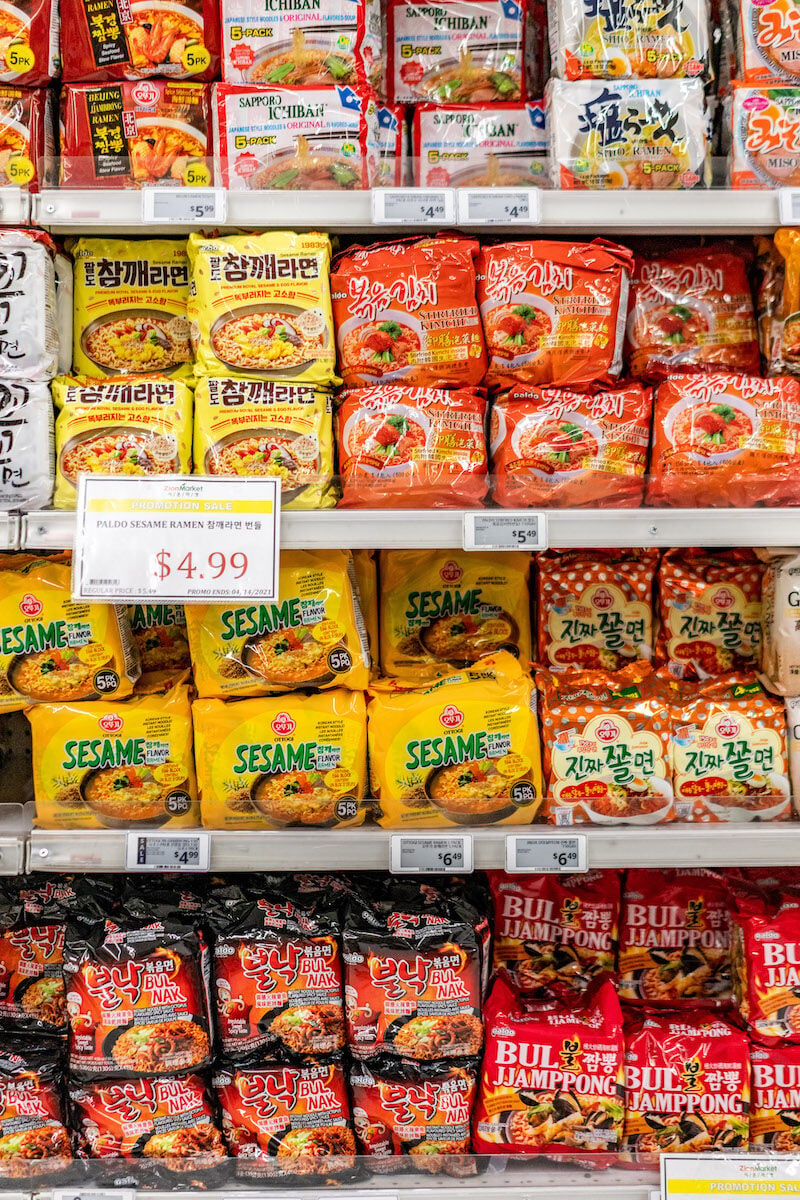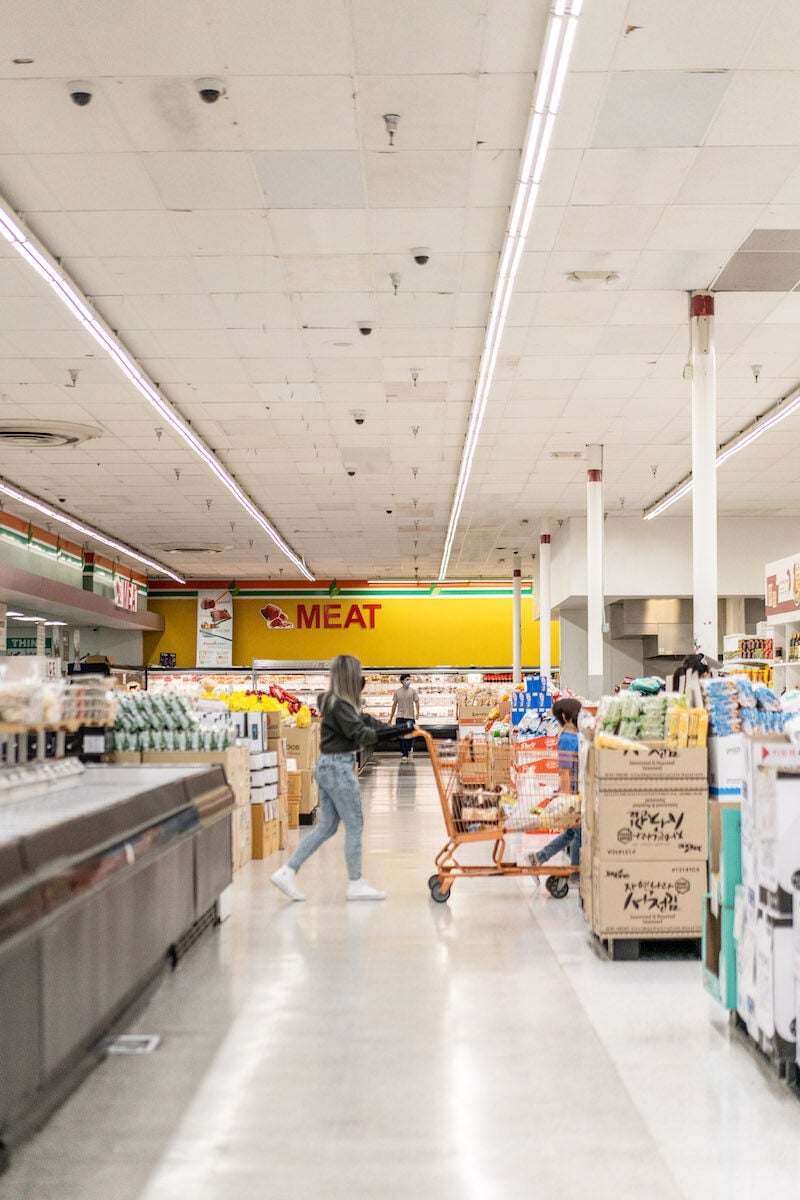 What I'm trying to figure out is: Why Convoy? What drew San Diego's Asian community here?
"It's where all the churches were," Hwang suggests. "I think if all the churches were in Rancho Bernardo, then this market would be there." More than a few people point to the holy houses—like Korean United Methodist Church, opened in 1978—as a reason why the neighborhood has plenty of bulgogi (marinated Korean beef). The function of church as a refuge is obvious, but crucially so when you're new to a place, in search of community, trying to establish new traditions without abandoning sacred ones. Maybe the almighty deserves some of the credit for creating food scenes like this.
And there is no scene quite like dim sum. Opened in 1992, Jasmine Seafood became Convoy's unofficial dim sum palace, a giant temple to food. Dim sum is one of the most communal forms of eating on the planet: Huge groups—multiple generations of families—gather at the tables while servers promenade with steam-heated carts filled with snacks in bamboo baskets: char siu bao (barbecue pork buns), siu mai (silky pork and shrimp dumplings), chicken feet, spare ribs, coconut milk pudding, sponge cakes. You peruse, pick, and share. A Cantonese phrase that roughly means "heart's delight," dim sum started in the teahouses of Hong Kong, where Jasmine owner Allen Chan was born.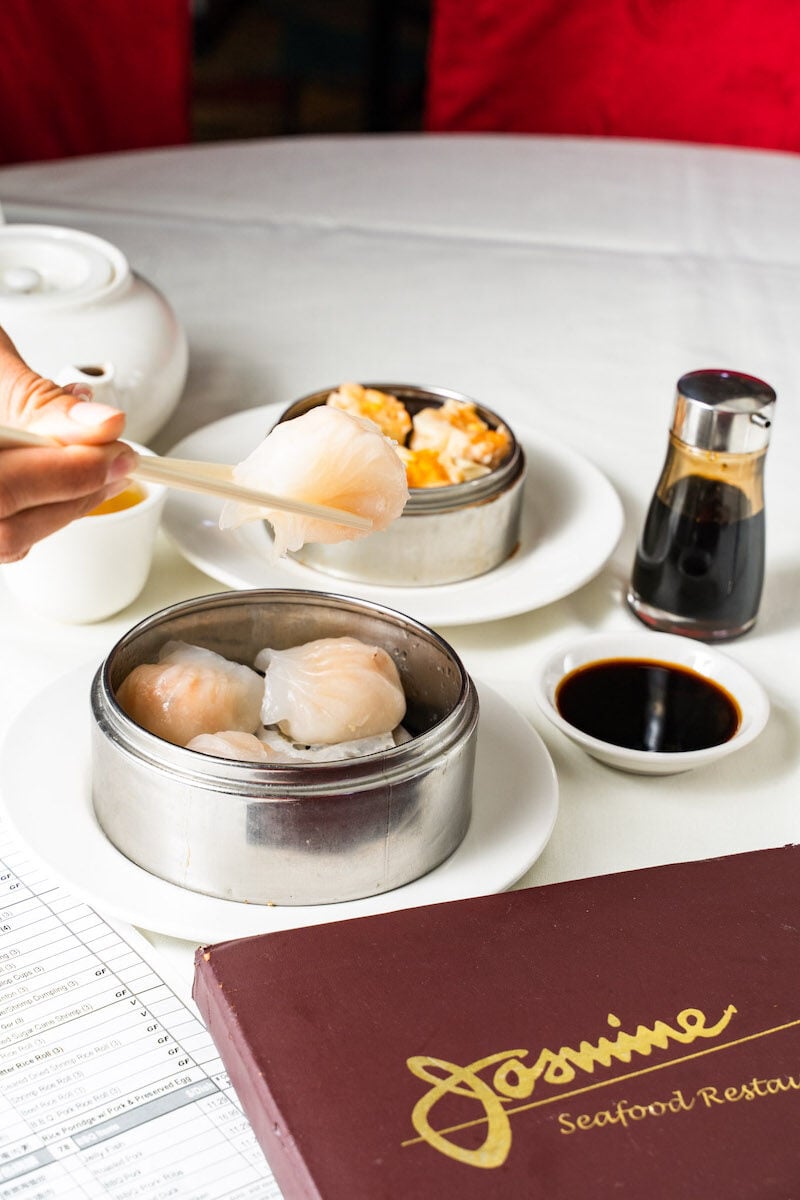 When I put the same question to him—"Why Convoy?"—he says: "San Diego's Asian communities are not like other cities—they're spread all over. Convoy is centrally located in the county, so people started coming here to meet on the weekends. That brought in traffic and local businesses. And then whenever an Asian moved to San Diego, they would come to this area. During the past 29 years it has grown so much."
Chan also believes the growth of different Asian cuisines in San Diego is directly tied to incoming refugees. After the Vietnam War, the city saw more pho restaurants. "After the LA riots over Rodney King and the attack on Koreatown, Korean businesses moved to San Diego and that brought so many Korean barbecue places," he says. Following Britain's handover of Hong Kong in 1997, we saw more dishes from mainland China. Part of dim sum's appeal has been that it's inexpensive (snacks cost less than entrées), which makes it more inclusive—exactly like Convoy itself. Although its price has risen along with its popularity, the low cost of rent here made it affordable for small-restaurant owners to set up shop. That wasn't just feel-good egalitarianism; it established the whole mom-and-pop landscape that makes Convoy so compelling.
"The cheap real estate in the middle of the city was a big draw, especially for the early immigrants," says Wesley Quach. "Now you're seeing people coming over with money, but the first ones here came over with almost nothing."
The lower menu prices made Convoy a popular night spot for college students, particularly from UC San Diego. In 2019, Asians and Asian Americans made up 52 percent of undergraduate enrollment at the campus, which is a straight shot six miles to the west. One UCSD alumnus, Cris Liang, would go on to open one of the district's most popular spots, Common Theory.
Making Way for the New School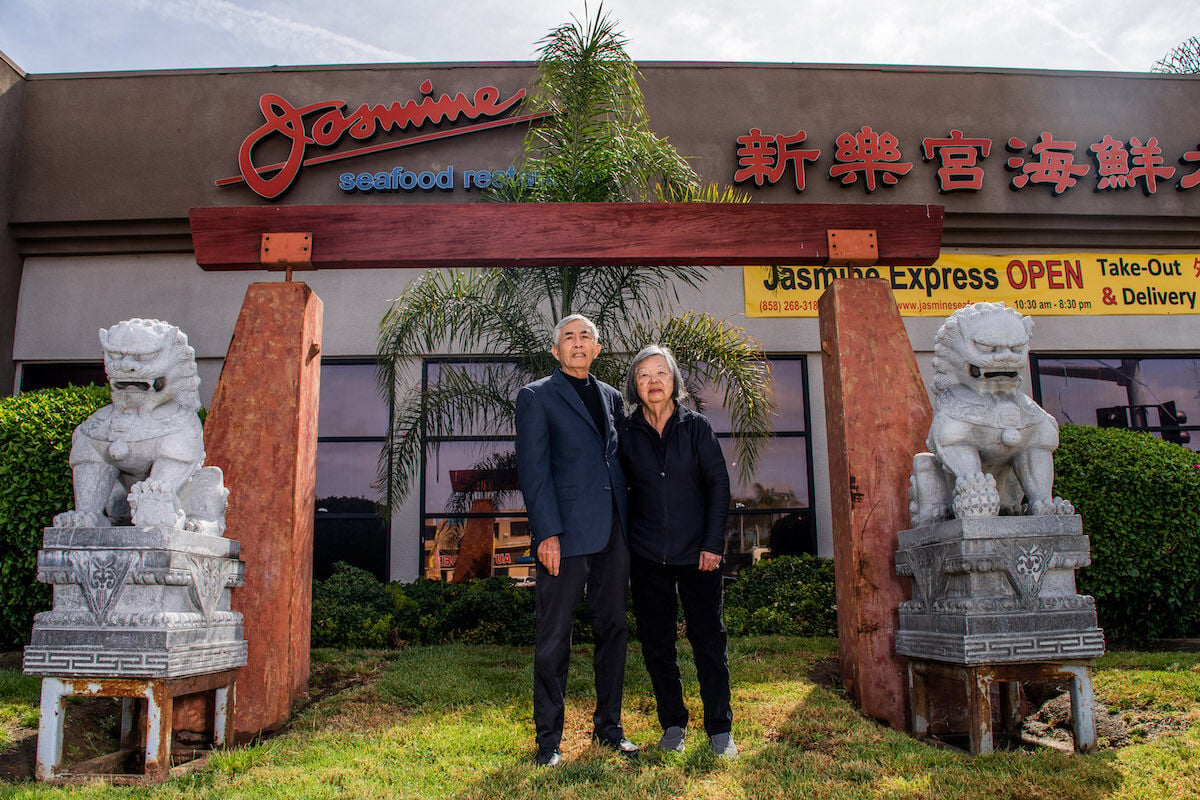 Common Theory represents the new guard of Convoy, a wave that arguably started with the arrival of RakiRaki Ramen & Tsukemen in 2012. Owner Junya Watanabe was born in Tokyo and moved to the US for junior high. After college he spent 20 years in fashion, launching a well- known line of dresses called Tadashi Shoji (it's still going; you can get them at Nordy's). When cheaper knockoffs started to come out of China, he left the industry and traveled to Japan to learn ramen. Watanabe looked all over the US—Seattle, San Francisco, LA—for a place to open his first ramen restaurant.
"Once a week I came down to Convoy from LA and just watched the neighborhood," he says. "If you see an aerial shot of Convoy, there's nothing around it. No industries, no big residential projects— there's a municipal dump off the 52 freeway. It's very underdeveloped. But the Asian restaurants here were more concentrated, and respected as authentically Asian."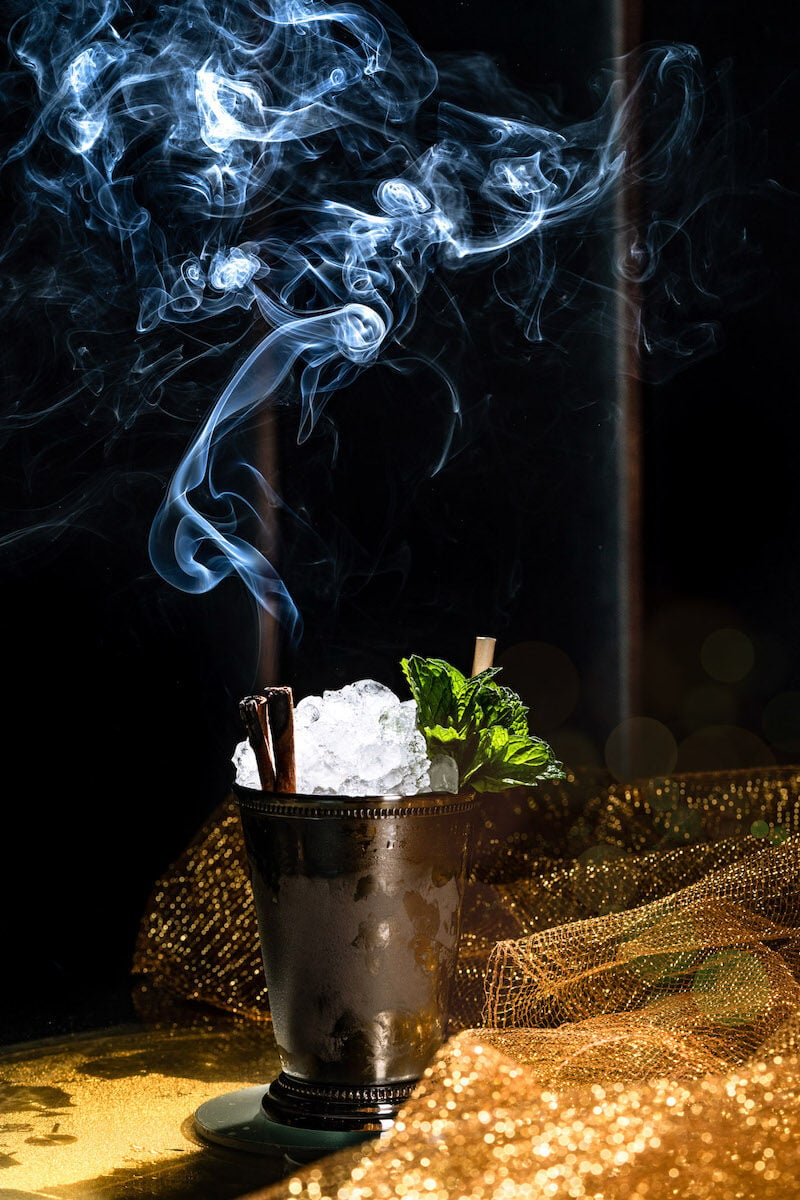 RakiRaki instantly stood out from the strip mall: reclaimed wood, tile work, lanterns, mood lighting, black steel. The fashion industry vet brought design to a neighborhood that had long been okay with shingles-and-seats. Two years later, Liang opened Common Theory, which also invested in design. In 2017, same with Cross Street Chicken and Beer—owned by Tommy Nguyen and his wife, Grace Chi—a craft beer and Korean fried chicken restaurant that opened in the parking lot of Friend's House Korean (which is owned by Grace's mom). Then Liang hired a big-name chef—Jon Bautista, formerly of George's at the Cove—and tapped top interior designer Michael Soriano (The Pearl, Queenstown) for a speakeasy called Realm of the 52 Remedies.
Convoy is at a critical moment. A few large-scale mixed-use developments are in the works (including one at the site of Zion Market and Kearny Mesa Bowl) that could change the face of the neighborhood. Successful non-Asian restaurant groups are looking to come in. "It is now 'the Asian location' for any new projects that fit that bill,"says Liang."More and more popular Asian brands from LA or out of state are choosing Convoy as their first opening in San Diego. If your Asian concept is legit and good, it better be on Convoy."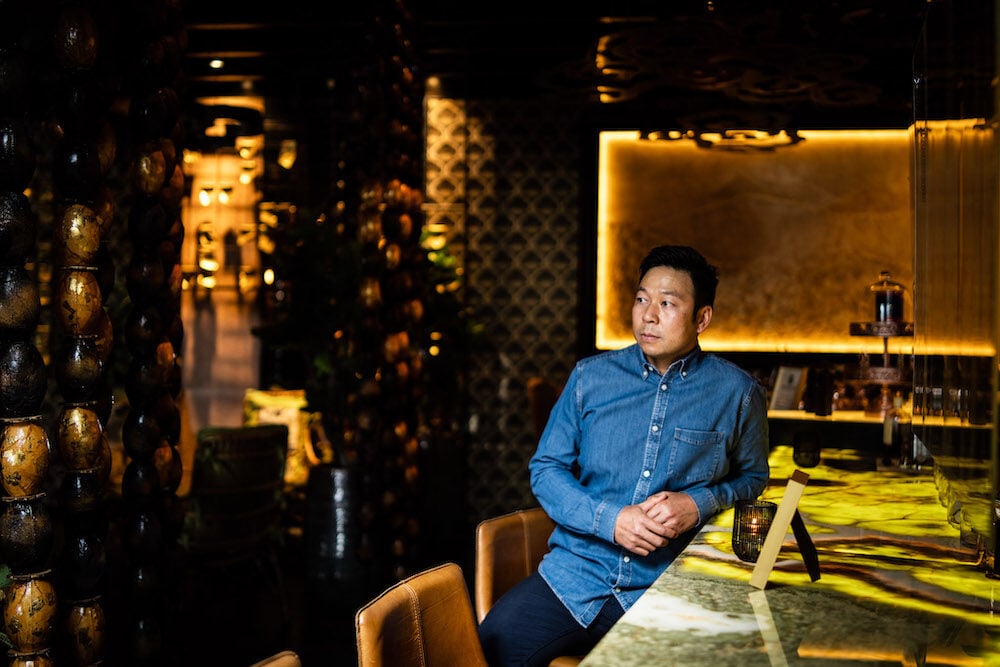 At long last, the restaurants have voices speaking for them among city officials, thanks to the Convoy District Partnership, Kearny Mesa Planning Group, and Asian Business Association. But it remains to be seen how they'll be able to navigate this growth without undercutting the authenticity that made this such a valuable cultural site. "The word 'gentrification' gets thrown around a lot," says Quach. But he thinks there's room for both the big and small players.
"The community overall has been super supportive of the mom-and-pop shops," Grace Chi says. "The younger generations are taking over and it's becoming an iconic place. It's pretty competitive. At the same time, San Diego is very rooted. All these trendy places do come and they end up shutting down."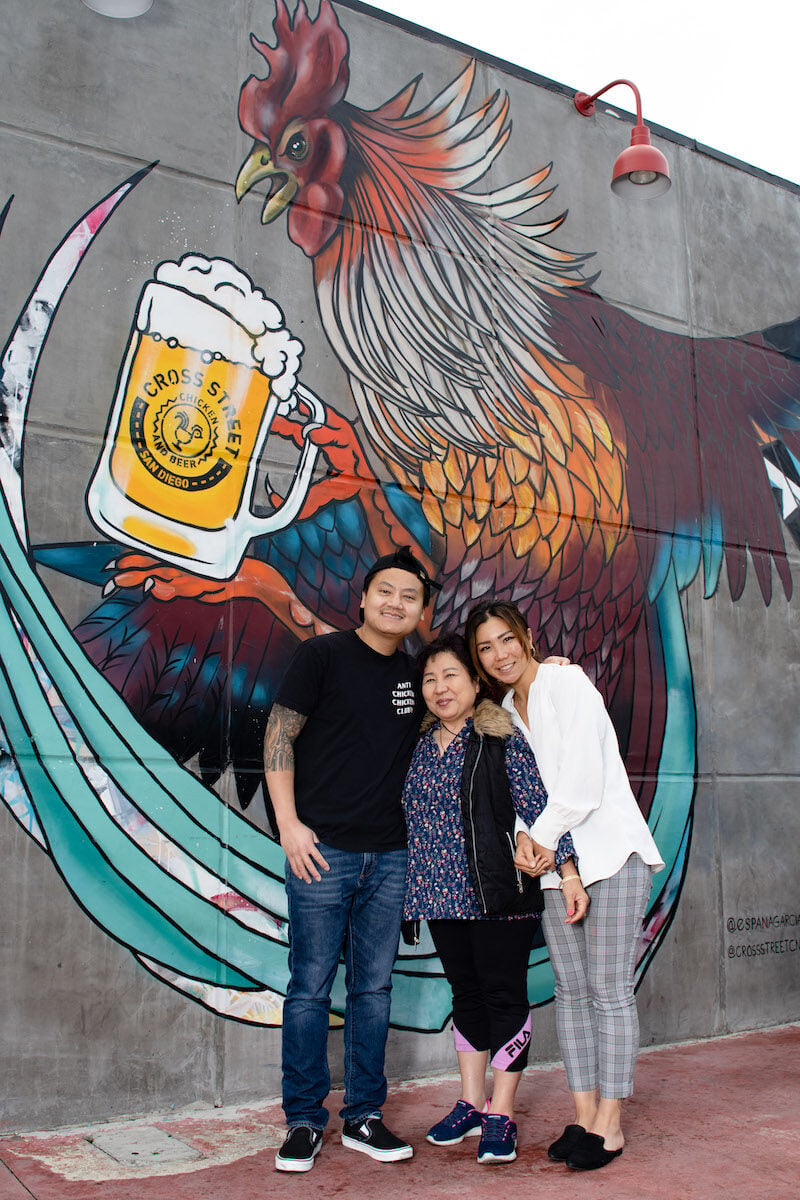 When I'm on a phone call with Chi and her mom, Susan Cho (who started Friend's House Korean 16 years ago), we chat a bit about the future. Chi theorizes that the rising demand for Korean food is a spillover effect from the wild popularity of K-pop groups, like BTS and Blackpink, and Korean dramas. They welcome the attention.
Cho gets straight to the point—what it really all comes down to—and says I need to try her bibimbap.