It may seem Little Italy needs anything but more food, but the city's dining mecca hasn't had many to-go options. Little Italy Food Hall fills that niche.
The nearly 6,000-square-foot space in the new Piazza della Famiglia boasts Not Not Tacos from Sam the Cooking Guy (curried egg salad tacos); Roast Meat & Sandwich Shop (porchetta sandwiches), Ambrogio15 (a pizza star from Pacific Beach); Single Fin Kitchen (seafood from a former Nobu cook); Mein St. Asian Kitchen (modern spins on comfort food); and Wicked Maine Lobster (rolls).
There's a performance space for cooking demos and live music, and a full bar serving Italian cocktails, craft beer, and wine. It's like a walk-in vending machine of good food.
550 West Date Street, Little Italy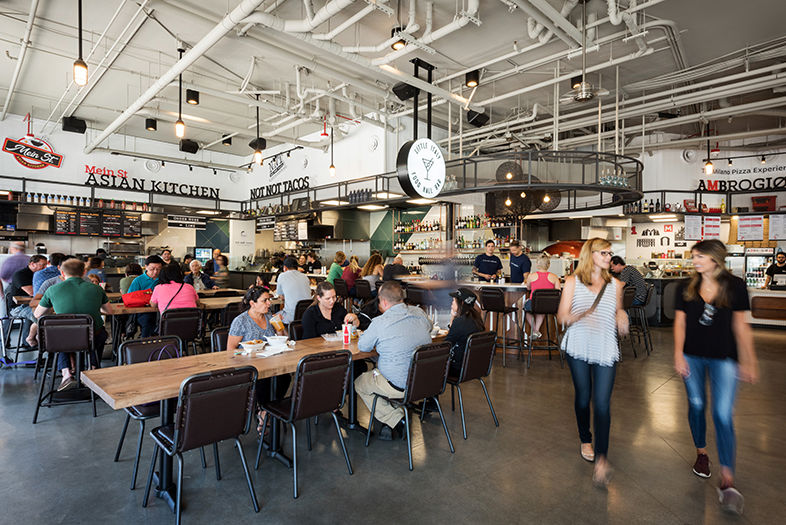 Photo by Auda & Coudayre Photography