The Mains
Specialty Homemade Ice Cream Shop Opens in South Oceanside
Meghan Koll's ice cream flavors at Little Fox Cups and Cones each have a story. There's the "Roasty and Toasty" that she created as an ode to a grilled cheese sandwich. Or, the toasted corn cream ice cream that she developed after eating caramel popcorn and daydreaming about how she could turn those popcorn flavors into an ice cream.
Recently, Koll opened her first brick-and-mortar space in south Oceanside as a part of the community's new Freeman Collective, after spending the last few years running as a pop-up and selling ice creams out of an "ice cream bike." 
On the menu, she's offering a unique spin on flavors like the Club Med made with lemon olive oil cream and tomato marmalade from local Cyclops Farms topped with olive oil drizzle. Or, their Don't Knock the Beet made with citrus beet cream, chocolate ganache and candied hazelnuts. Koll is working with several local farms, who focus on regenerative farming, for some of the produce she uses in her creations. Around six or seven of the 15 flavors will rotate based on seasonality. She's getting ready to play with carrots and squash this winter. Along with scoops of ice cream, you can also grab one of her famous ice cream tacos like the birthday cake taco or a chocolate taco using chocolate from the Santa Barbara Chocolate Factory.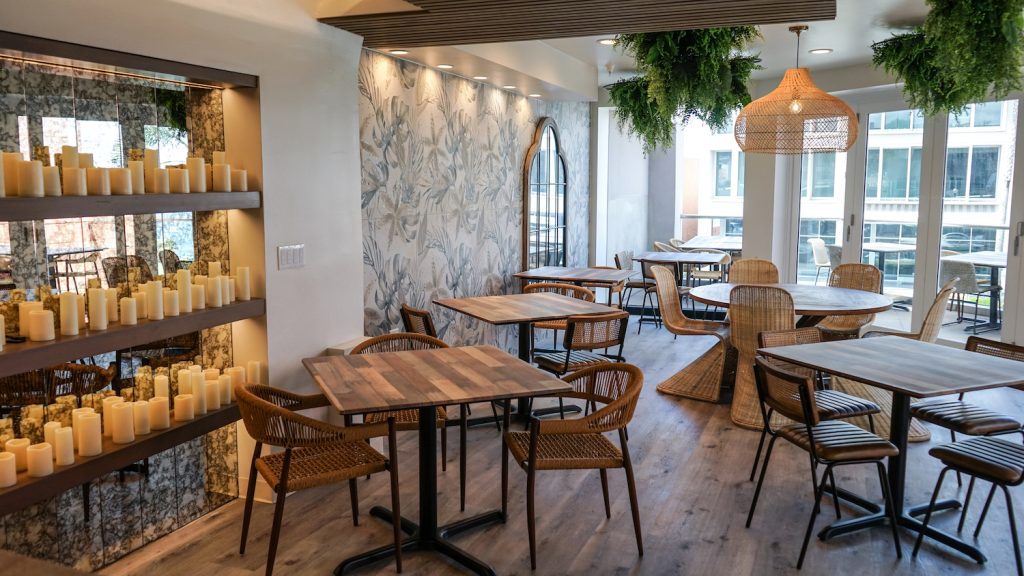 Quick Bites
La Jolla's Beeside Balcony is hosting a five-course dinner paired with wines from Napa-based Duckhorn Vineyard on Wednesday, November 8. Chef Christophe is creating a menu with dishes like salmon tartare, petite lamb bolognese and a Denver steak with peppercorn sauce and garlic mashed. 
On November 2, Spill the Beans will be selling Pan de Muerto (Day of the Dead bread), in honor of Día de Muertos, at both their Gaslamp and Seaport Village locations. 
Vino Carta Solana Beach's resident chef Juan Gonzalez (Mesa Agrícola) is hosting a five-course "Eternal Harvest Dinner" on Saturday, November 4 that will include dishes like short rib pozole, local mahi mahi and a roasted tromboncino squash. The dinner is blending the Mexican and Celtic roots of chef Gonzalez and his partner Megan Strom with a night to honor Día de Muertos and the Gaelic festival Samhain that marks the end of harvest season. 
---
​​Have breaking San Diego food news, exciting scoops, or great stories about the city's food scene? Send your pitches to [email protected].