The history of Día de Muertos dates back 3,000 years. The Aztecs and other Nahua people from Central Mexico saw death as an integral part of life. Their traditions melded with those of Catholic Spanish colonizers, who brought wine and bread to the graves of their dead on November 1.
On Día de Muertos, it's believed that the border between the spirit world and the real world dissolves and the souls of the dead can return to the living world to eat, drink, and play music with their loved ones.
Those participating in the festivities at home will often create an altar with pictures of those who have passed surrounded by candles, cempasúchil (marigolds), pan de muerto (sweet bread), colorful paper decorations, and other offerings such as calaveras (sugar skulls).
On the other side of the border, Tijuana goes all out for this colorful day. Some classic spots to check out are Mercado Hidalgo, La Oaxaqueña, or one of the many cemeteries–where you will find families spending time at their loved ones' graves, mariachi, singing, and dancing.
If you're looking for a way to celebrate in San Diego, we've rounded up eight of the county's most colorful events.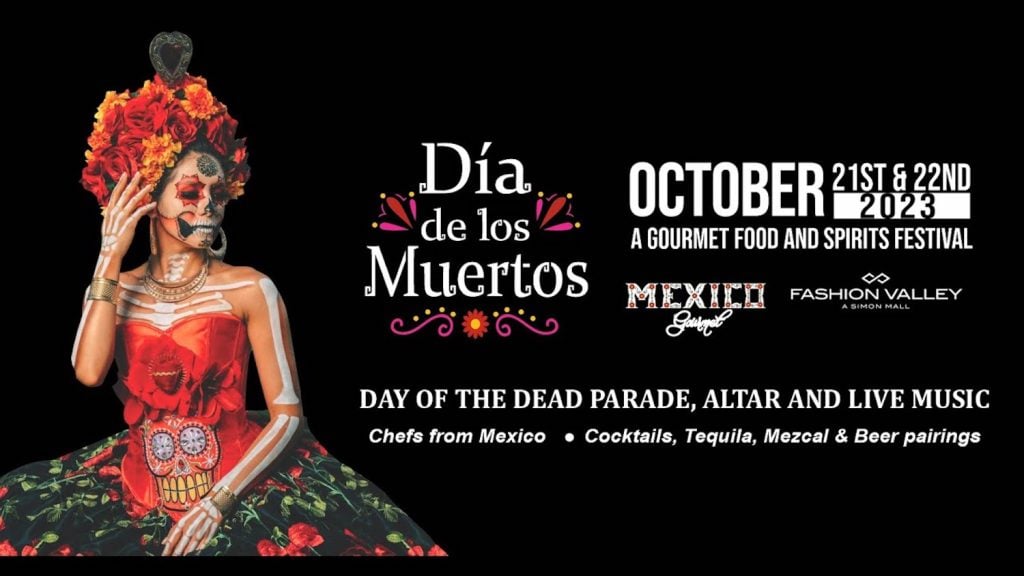 October 21–22
Day of the Dead Mexico Gourmet Festival
At this Mexican food festival at Fashion Valley Mall, attendees can sample delicious bites from 20 big-time Baja chefs inspired by the traditions of Día de Muertos. You can also enjoy cocktail pairings from each participating chef, live music, altars, and a parade. Your ticket also comes with craft beer, tequila, and mezcal tastings. | 7007 Friars Road, Mission Valley
October 22
Oceanside Día de los Muertos Festival
Downtown Oceanside hosts a Día de los Muertos Festival featuring entertainment (including traditional Día de Muertos dances), food vendors, flower sales, and a chalk cemetery. The Por Siempre Car Club will bring a fleet of sweet classic cars, each with an altar honoring passed loved ones set up in its trunk. The festivities take place next to City Hall from 10 a.m. to 5 p.m. | 300 North Coast Highway, Oceanside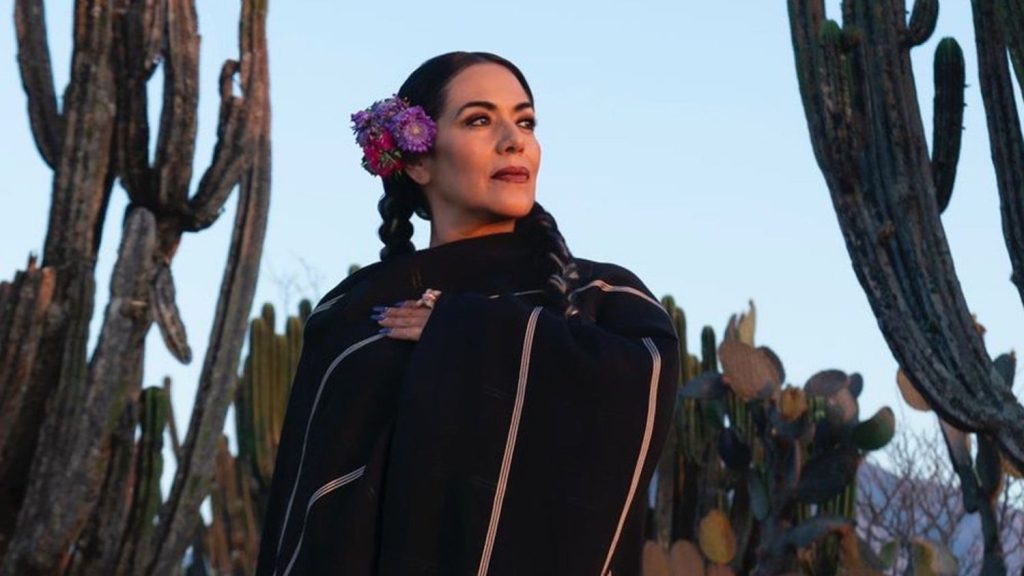 Lila Downs
At 7 p.m., musician Lila Downs takes the stage at the Balboa Theatre to celebrate Día de Muertos with folklorico dancing, spectacular visual projections, and songs of Indigenous resistance. A winner of one Grammy and six Latin Grammys, Downs is one of the most prominent singers of her generation. | 868 Fourth Avenue, Gaslamp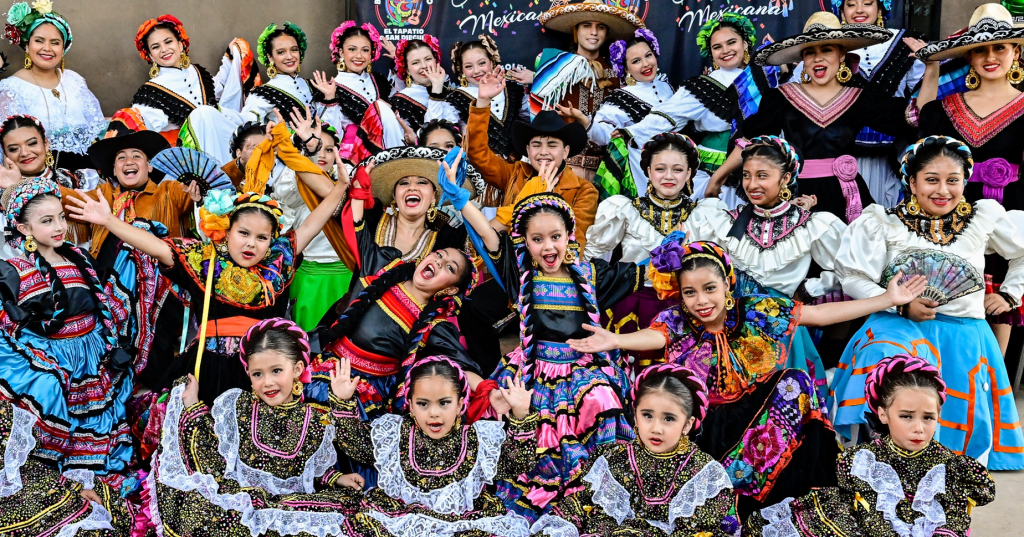 October 27
Encinitas Día de los Muertos
Fête Día de Muertos from 3 to 7 p.m at Mira Costa College's San Elijo campus. The North County festival features arts and crafts, including printmaking with Campana Studios, sugar skull decoration with Back From Tomboctou, and altar and poetry workshops. Performances from Mariachi Chula Vista, Ballet Folklorico de San Dieguito, and others begin at 5:30 p.m. | 3333 Manchester Avenue, Cardiff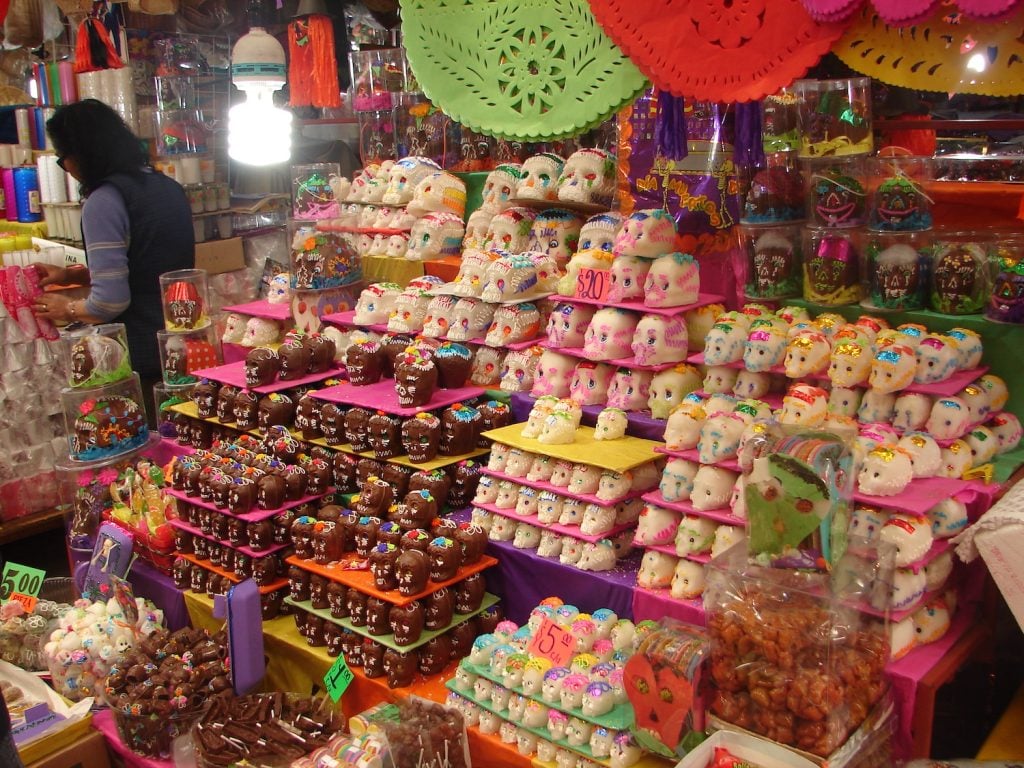 October 28
Chula Vista Día de los Muertos Celebration
Downtown Chula Vista welcomes an exciting celebration from 3 to 8 p.m. This free, family-friendly event includes a community altar and an altar competition, three stages showing live music and dance performances, crafts for kids, delicious eats, small business–owned vendor booths, themed photo ops, and a screening of Guillermo del Toro's 2014 animated movie The Book of Life. | Downtown Chula Vista
October 28–29
Dia de los Muertos Mercado
Old Town San Diego State Historic Park rings in Día de Muertos with tons of vendor booths. The event will also include a free, outdoor screening of Disney Pixar's Coco. Return to San Diego's original neighborhood on November 2 for a candlelit procession remembering those who have passed. | San Diego Avenue and Harney Street, Old Town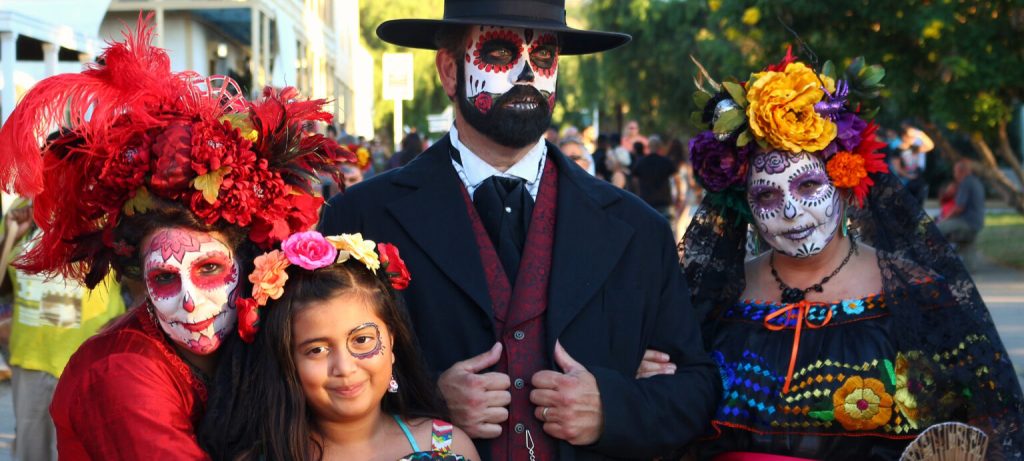 October 29
Día de los Muertos Barrio Logan
Barrio Logan's Día de los Muertos festival takes place from 12 to 7 p.m. along Logan and National avenues. The free, all-ages event includes tasty food, a vendor market, workshops and activities, a screening of Coco, and live performances from local musicians and dancers. | Logan Avenue and National Avenue, Barrio Logan
November 2
Día de los Muertos Community Celebration
Imperial Beach hosts its second annual Community Celebration of Día de los Muertos from 3:30 to 6:30 p.m. at Veterans Park. Free and family-friendly, the event will feature an altar, food, mariachi tunes, ballet folklórico, and activities for little ones. | 1075 8th Street, Imperial Beach