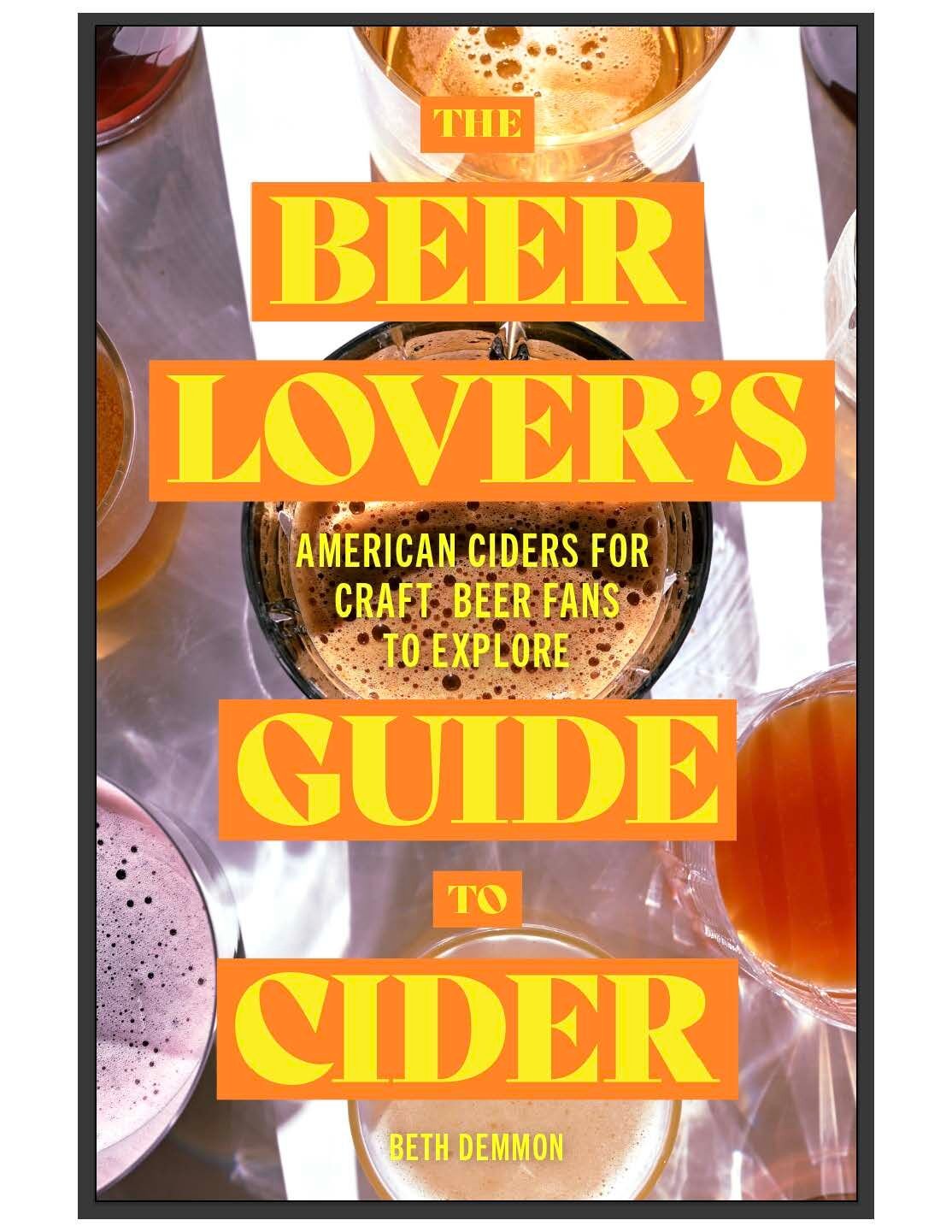 Beth Demmon is San Diego Mag's go-to guru for all things beer. She has worked as a beer columnist, shared her expertise as a beer panelist for Cidercon (American craft cider's largest conference), and now regularly contributes and hosts the popular podcast, Good Beer Hunting. When we heard she was writing her first book, we took a wild guess and asked if it was about beer. Turns out, we were wrong…sort of.Demmon's first book, A Beer Lover's Guide to Cider, explores cider—a beverage often overshadowed by the reigning beer and wine giants of the craft alcohol world. Whether you're already on the cider train or just hopping on, Demmon is the perfect conductor on your journey through the dozens of diverse ciders she highlights from coast to coast.For each one, she offers mouth-watering tasting notes, a comparison to a beer you may already love, and a food pairing (because snacks are always a good idea). Take an inside look of Demmon's vision and process in creating A Beer Lover's Guide to Cider, available for pre-order now and in stores on September 15.
How and why did you become interested in cider?
"I am a beer drinker. I love it. And coincidentally, the person who got me into beer is the same person who got me into cider," Beth says. This cider missionary, Beth goes on to explain, is her good friend Andy Hannas, the cider maker at Potter's Craft Cider in Charlottesville, VA.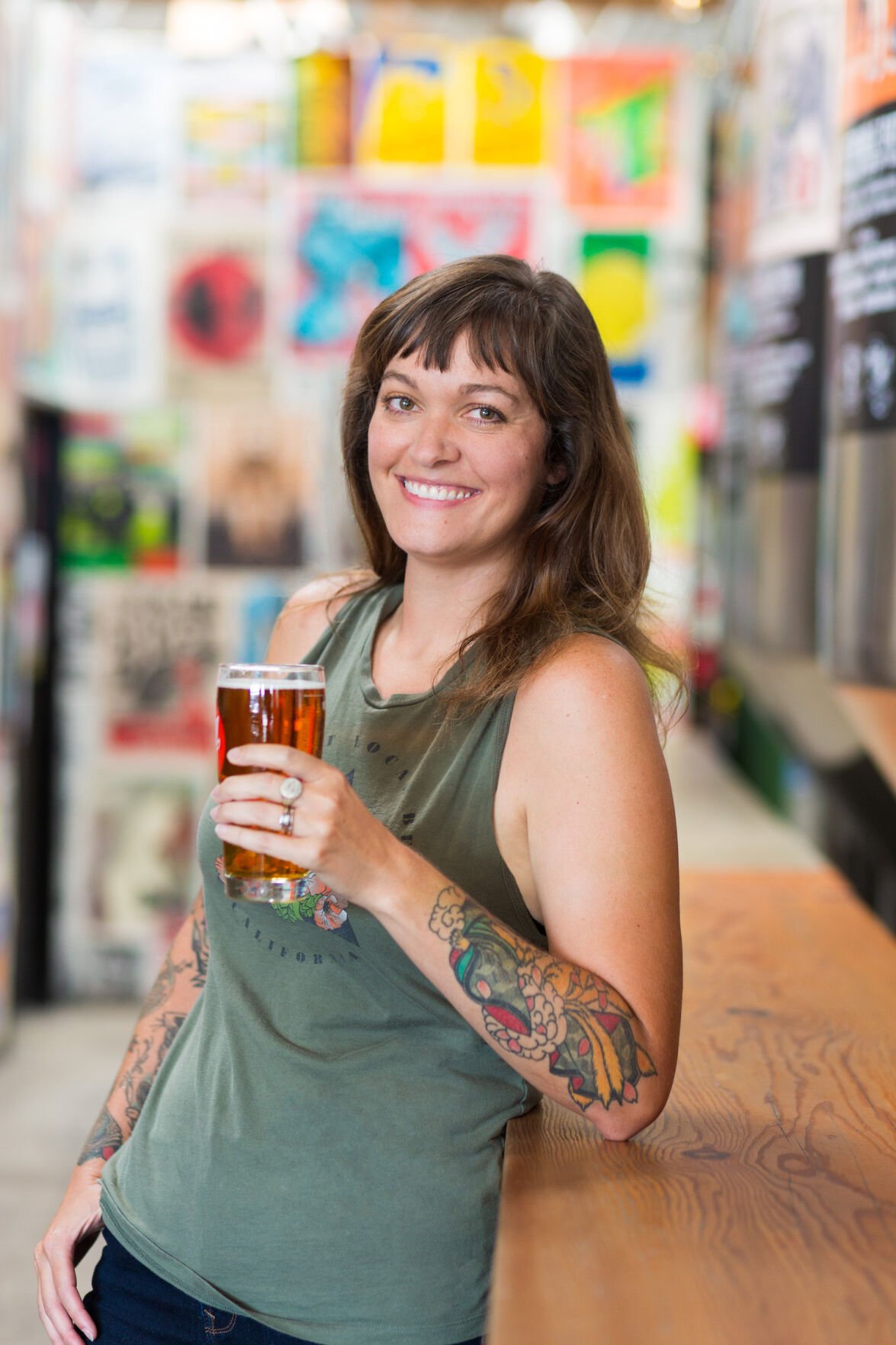 "I had preconceived notions about cider at first. I thought it was sweet and gross. He handed me a bottle of something he made, a farmhouse craft cider, and I realized that the level of craftsmanship I appreciated in the craft beer community was totally happening in the cider community," she says.
What inspired you to write A Beer Lover's Guide to Cider in the first place?
"I remember thinking… 'I'm transitioning into cider fandom and I think other people could transition to cider fandom.' People don't know what cider is and the cider that most people can get is not representative of the American craft cider experience," she says. "I wanted to talk not only about my journey from a beer person to a cider person but show the diversity of styles in American cider, and the difference in products. There's a huge range of ciders out there and most people just don't know about it."
What was your process of researching for your book?
"I started collecting ciders from different cideries around the country and I tried hundreds. I have a gigantic spreadsheet with all my tasting notes. I was tasting six ciders a day. And I started putting them together and thinking, 'How could a beer person move into the cider world using the existing knowledge they have?'" says Beth.
What would you recommend to someone who is looking to try more cider and learn more about it?
Beth explains that you don't have to passively pick up a six pack of Angry Orchard. Instead, you can find funkier, fresher and finer ciders at more niche spots. "You have to be a lot more proactive to find cider… don't just start at a regular grocery store," she says. "Go to a bottle shop or specialty grocer." She also recommends asking at restaurants to see what they carry.
Why do you think this book needs to be read and shared now?
"People are less interested in craft beer today than they were 10, 20 years ago. Craft beer is not counter-culture anymore—it's mainstream. I think cider has the opportunity to capture people who are a little bit burnt out from drinking the same beverage for the past decade, like me, and want to try something new and don't know where else to go," she says.Join Demmon and friends at her book release party on Friday, September 15 at 6 p.m. at Kairoa Brewing in San Diego, CA. Tickets come with cider tastings from Calico Cidery and food pairings from Royale! Cocktails & Hamburgers.
This post contains affiliate links to products and services. We may receive compensation when you click on links.