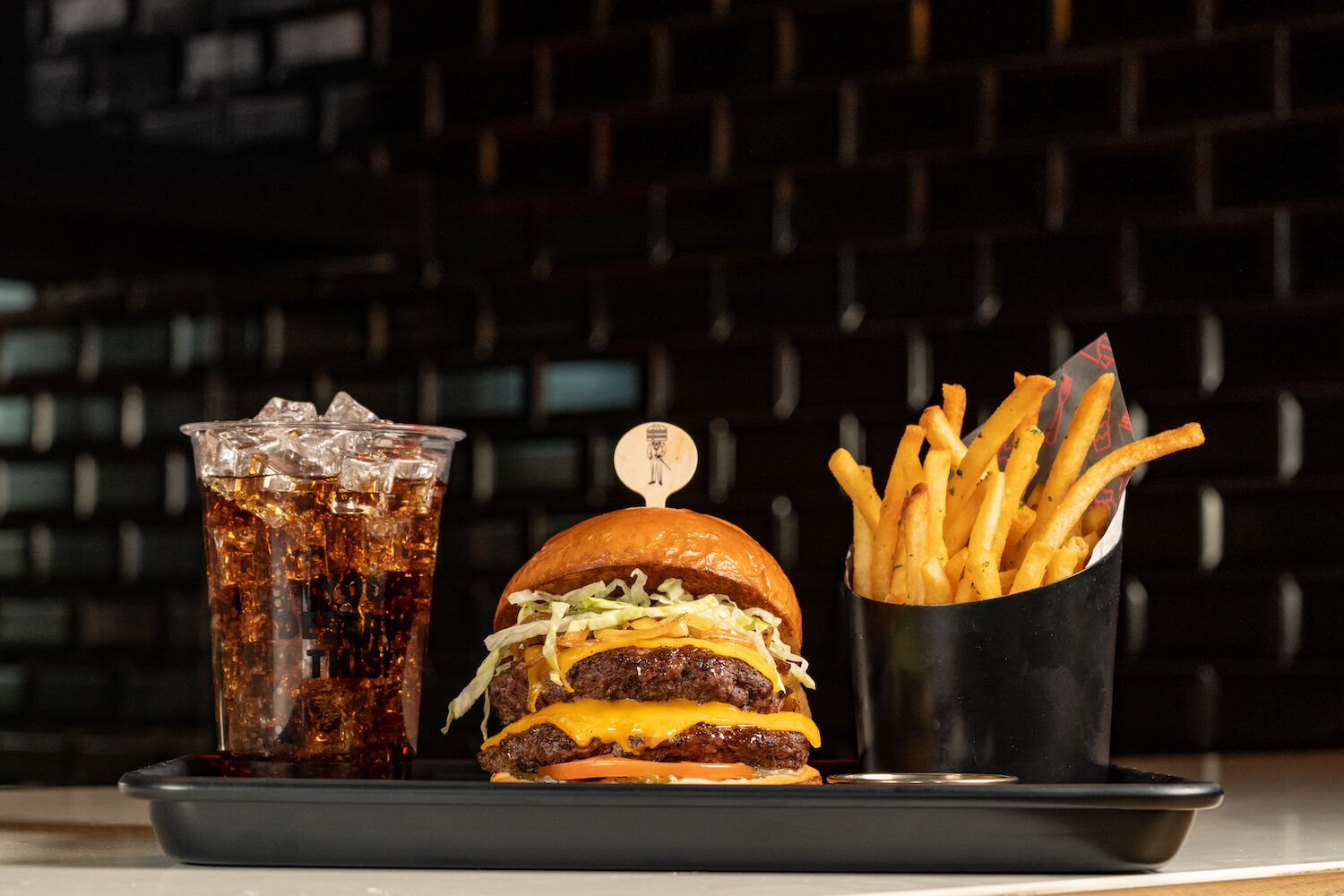 Photo Credit: James Tran
The Mains
Husband and Wife Open Gourmet Burger Joint in Little Italy
Elion and Amy Prodani know that burgers can bring people together. Amy's late mother, Patti, used to serve them at dinner parties, overseeing the proceedings with a glass of red wine in hand. When the Prodanis began dreaming up an idea for their future "fine casual" burger joint, the name Bun & Patti came to mind as a playful and fitting homage.
Elion has spent his career overseeing fine dining restaurants, including those at Las Vegas hotel the Wynn. While Bun & Patti is his first venture as an entrepreneur, all that industry experience has shaped each detail of the restaurant, from the ambiance (French bistro meets NYC—an ode to the Big Apple, where the Prodanis met) to the spot where they source their beef (a farm that provides high-quality, hormone- and antibiotic-free meat).
The buns are baked fresh and delivered daily from Röckenwagner Bakery, a chef-driven outpost in Los Angeles featuring specialty breads like brioche and pretzel. One of Elion's favorite items on the menu is the Smoke Show. The restaurant takes a burger patty that has been dry-aged for 14 days and serves it on a salt-and-pepper brioche bun with sous-vide bacon and truffle aioli—all while smoking it in front of your table. If burgers aren't your thing, the Taste of the South fried chicken sandwich is another winner. The eatery's chefs marinate chicken in buttermilk and spices for 24 hours before frying it up. Bun and Patti opened on March 11 off Kettner Boulevard in Little Italy.
Trio of Friends Take Over Thai Restaurant in Chula Vista
Salugjit "Goi" Donlon, Piyaporn "Tuck" Hash, and Wanvisa "Mai" Phoumine met while working in a Thai restaurant—and now they're running their own. When the trio got an opportunity to take over the former Thai Fresh 2 in Chula Vista, they decided to turn their friendship into a business partnership and launch Simply Fresh Thai.
While they've kept some of the former eatery's dishes, including crab pad Thai, they're adding their own flair to the menu. Each of the owners are from different parts of Thailand, so they're introducing specialty dishes from these regions, like khao soi, a northern Thai dish with coconut milk, spices, and a combination of soft and crispy noodles. The friends are also bringing in more options for plant-based eaters. Diners can order a vegetarian or vegan version of each of their nine curries.
One of their star dishes has been the crispy pork belly basil—a family favorite in Goi's home kitchen. The plate features tender pork belly flavored with garlic, Thai chili, Thai basil, and bell pepper. Simply Fresh Thai soft-opened on January 1 and began its grand opening earlier this month.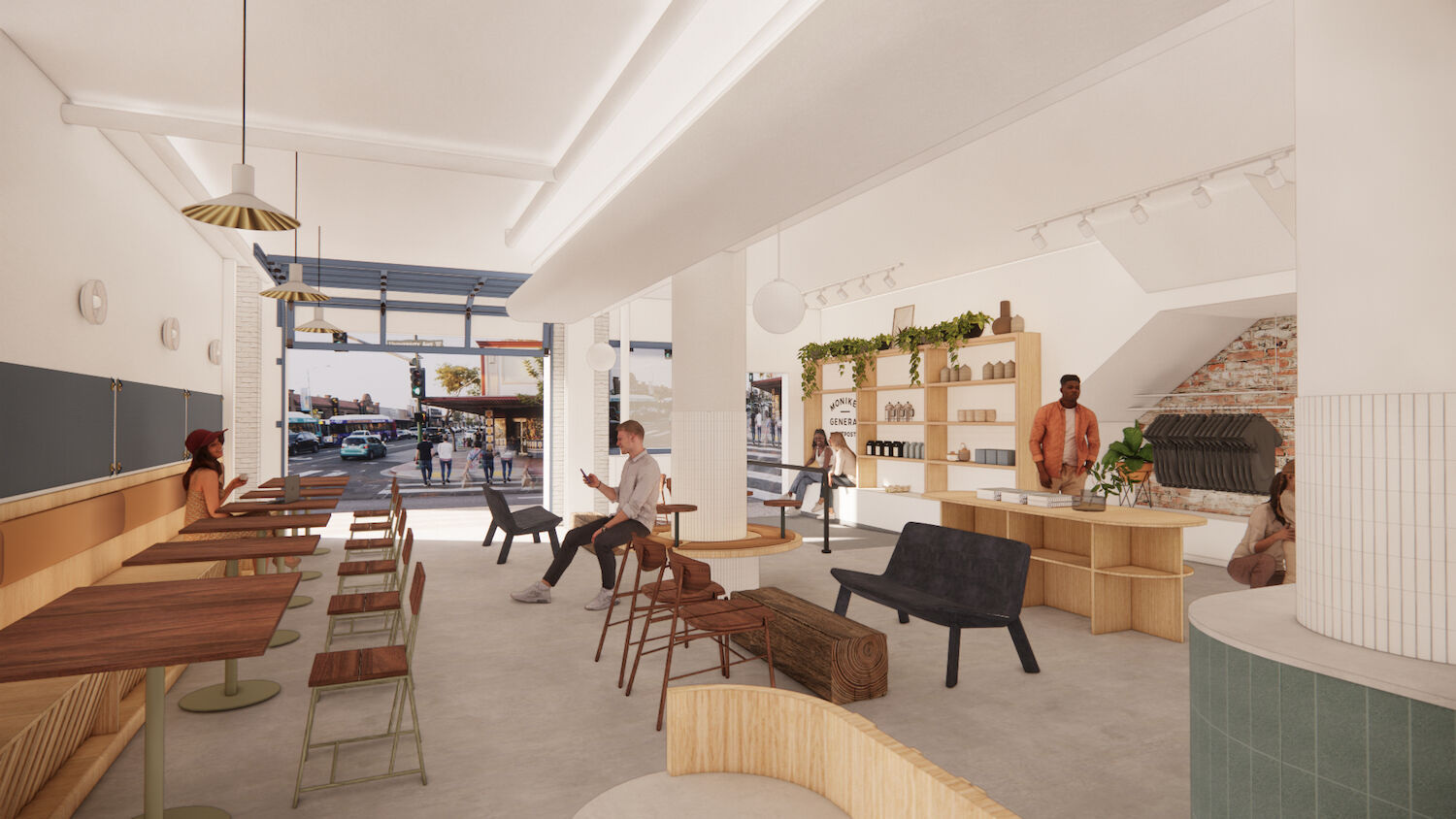 Photo Credit: Moniker Design Studio
70-Year-Old North Park Building Getting a Facelift and New Tenants
Built in 1950, the Waldorf Television Building in North Park is getting a little TLC from North Park resident and real estate developer Nathan Cadieux of Purpose. When the changes are complete this summer, the structure—which will be rechristened simply "The Waldorf"—will have a new 1,000-square-foot outdoor patio, nearly a dozen residences, and two retail spaces.
Moniker Group plans to transform one of the retail areas into the Moniker General Outpost, a blend of the Moniker Coffee Co. and Shop Moniker experience. Guests will be able to sip a freshly steamed latte while checking out the store's selection of curated clothing and home goods. Moniker General Outpost is expected to open this summer when The Waldorf is complete.
---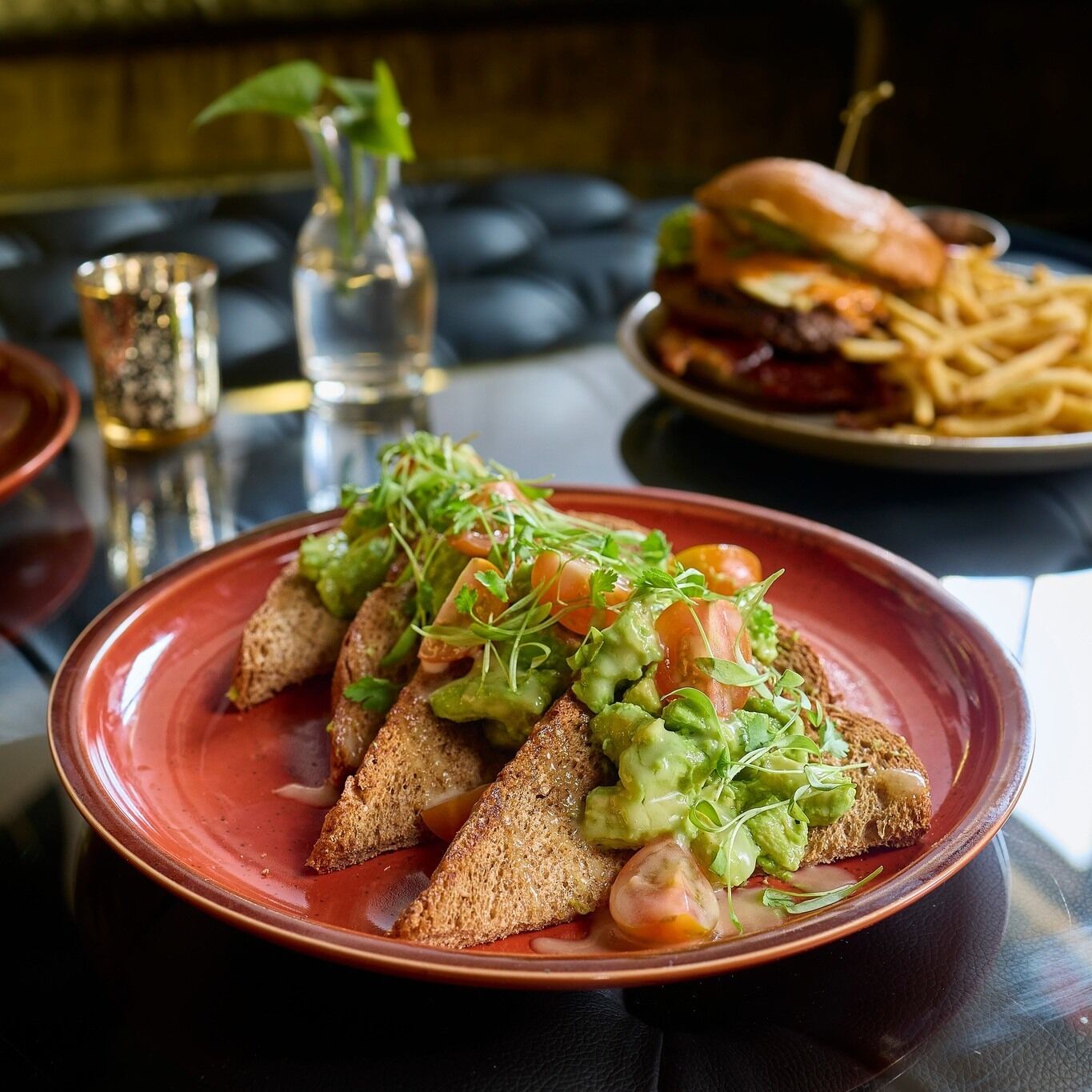 Quick Bites
Madam Bonnie's in the Gaslamp now opens its doors earlier in the day. Named after an early-20th-century proprietress who ran a brothel in the restaurant's building, the downtown eatery is dishing up brunch with live music and morningfood entrees like prime rib hash and rotisserie chicken chilaquiles.
Local brewmasters continue to do their part to maintain San Diego's reputation as the state's beer capital. More than a dozen San Diego breweries took home gold medals at the 2023 Brewers Cup of California, including Kilowatt Brewing, Gravity Heights, and Burgeon Beer Company.
Manchester Grand Hyatt has transformed their Top of The Hyatt bar, which sits 40 stories above the bustling streets of downtown, into a spring garden pop-up full of flowers, specialty drinks, and a sweet dessert trio. You can book a seat at the botanic wonderland through May 23.
Have breaking-news, exciting scoops, or great stories about San Diego's food scene? Send your pitches to [email protected].