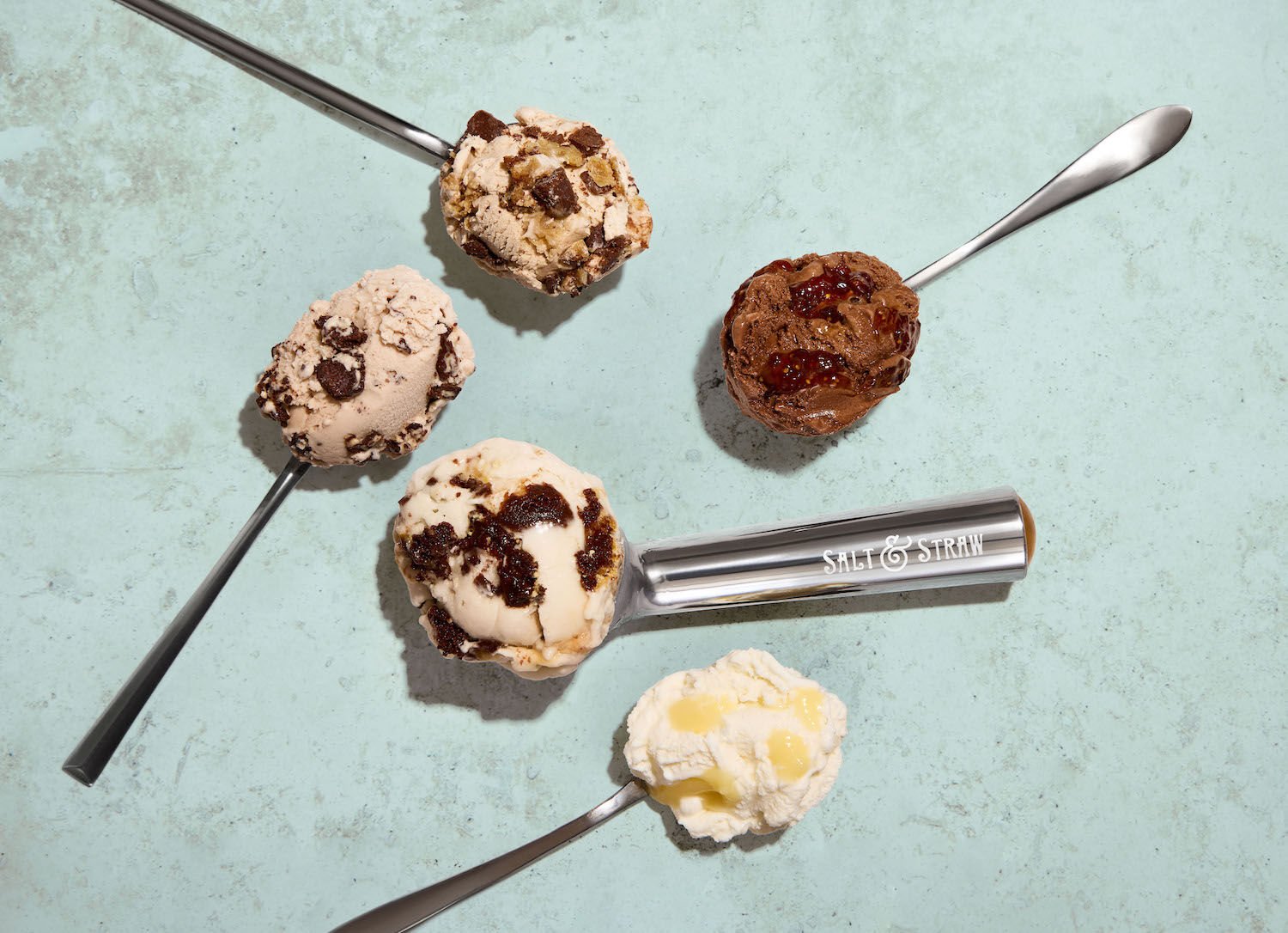 The Mains
Family Recreates Their Sicilian Restaurant in Lemon Grove
Emanuele Gagliano grew up working in his father's restaurant in Sicily. He'd make gelato, housemade pizza, the basics a kid could do. Over years, he learned the intricacies of Palermo-style food. And now, decades later and just a few miles west (6,597 miles), he, along with his brothers and extended family, are recreating a bit of that magic they grew up in—in Lemon Grove.
AnniVenti La Trattoria opened last week, using the same name and vibe as their longtime family restaurant near Palermo. Gagliano says everything on the menu is homemade, from the pasta sauces and pizza dough, and "made as my grandma used to make it when I was a kid." He recommends the spaghetti vongole e pistachio with clams, a white wine garlic sauce and pesto di pistachio or the rigatoni carbonara with egg yolk, pecorino and guanciale.
UTC Westfield's Food City with Salt & Straw
What started as a pushcart in Portland has turned into an ice cream empire, and now Salt & Straw is cracking open its third San Diego location at the UTC Westfield this Friday. S&S is big on collaborations that lead to wild and sometimes vaguely WTF flavors. In the past, they've partnered with local brands like Eclipse Chocolate and even Thorn Brewing, where they developed an ice cream flavor using the same techniques as the brewery.
For UTC Westfield, chef Brian Malarkey worked with Tyler Malek—the "evil genius" behind their flavors (according to his cousin and fellow founder, Kim Malek)—and created a roasted beets and goat cheese flavor, using "beet ice cream ribboned with a roasted beet and apple jam, swirled together with a chevre goat cheese gelato and splattered with candied walnuts." Salt & Straw will also be working with businesses from the Upcycled Food Association, that are upcycling food to reduce food waste, to develop flavors for an Upcycled Food Series through the month of June.
---
Quick Bites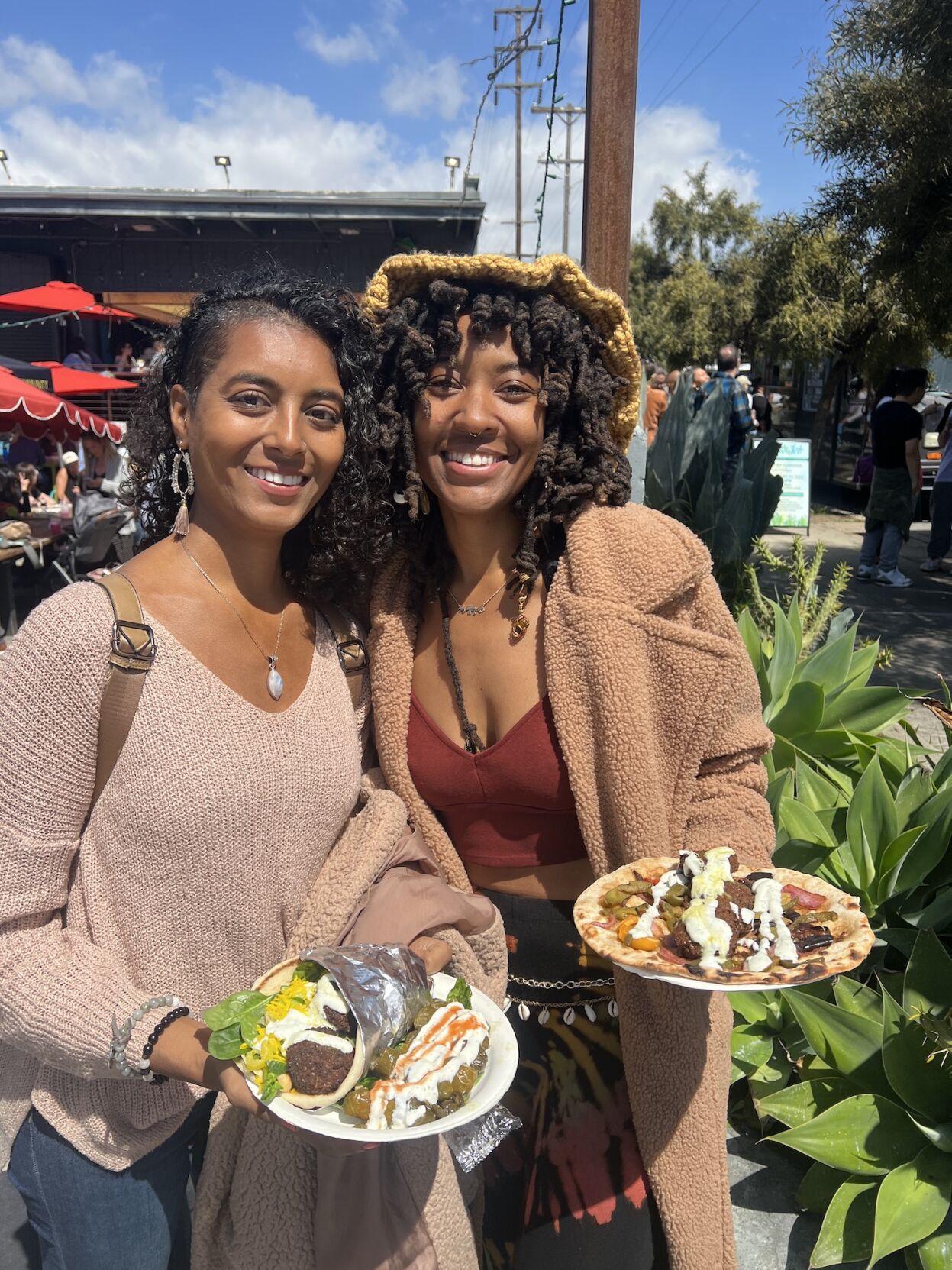 The Barrio Logan Vegan Food Popup is taking over space in front of Mujeres Brew House on Saturday, May 27 from 12 p.m. – 4 p.m. to showcase more than 50 vendors dishing up plant-based food with everything from Mexican food to faux chicken stuffed waffles.
Salad-forward restaurant Sweetgreen is opening its second location in San Diego at Westfield UTC today (Tuesday, May 23) with more than 2,000 square feet of a mixed indoor and outdoor space.
North Park's Bottlecraft location will be hosting a free gin tasting with Barr Hill distillery on Thursday, May 25 from 4 p.m.-6 p.m. with their distributor on hand to walk people through the tasting.
Belmont Park got themselves a signature beer to start their 98th year (yes, the coaster is nearly 100 years old). So while you're staring at the rock climbing wall and trying to muster up the courage to try that one that looks like it kind of goes inverted, you can sip on their Coaster Cruisin' IPA, a collaboration with Second Chance Beer.
Have breaking-news, exciting scoops, or great stories about San Diego's food scene? Send your pitches to [email protected].