For April's home story, we had the privilege of photographing artist Concetta Antico's home in Mission Hills. Kimberly Cunningham (Senior Editor), Becca Teal Batista (photographer), Jenny Siegwart (photographer) and myself (Associate Art Director) spent half a day with Concetta and her family at their home, which boasts Craftsman details, a gazebo, antique finds, and other design treasures. Here, a few behind-the-scenes photos from our shoot: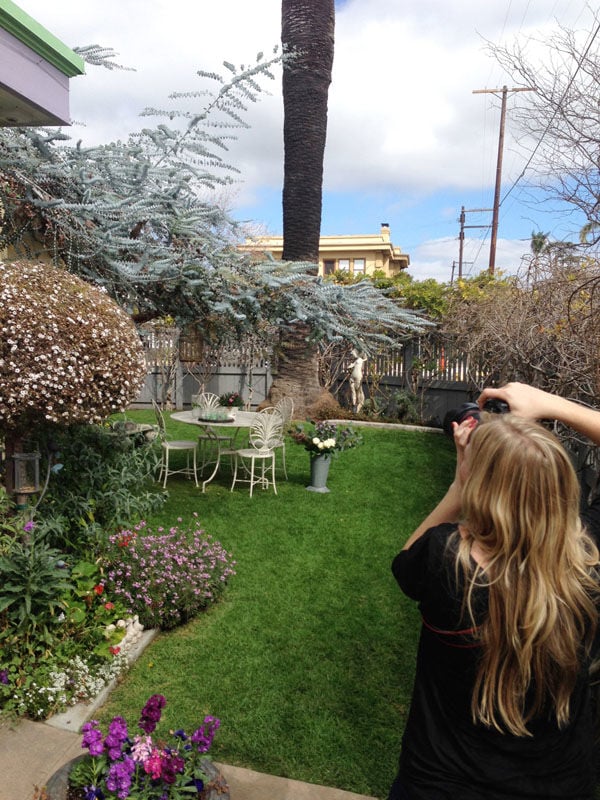 Jenny grabs the first shot of the day. The light was working in our favor for this charming outdoor vignette.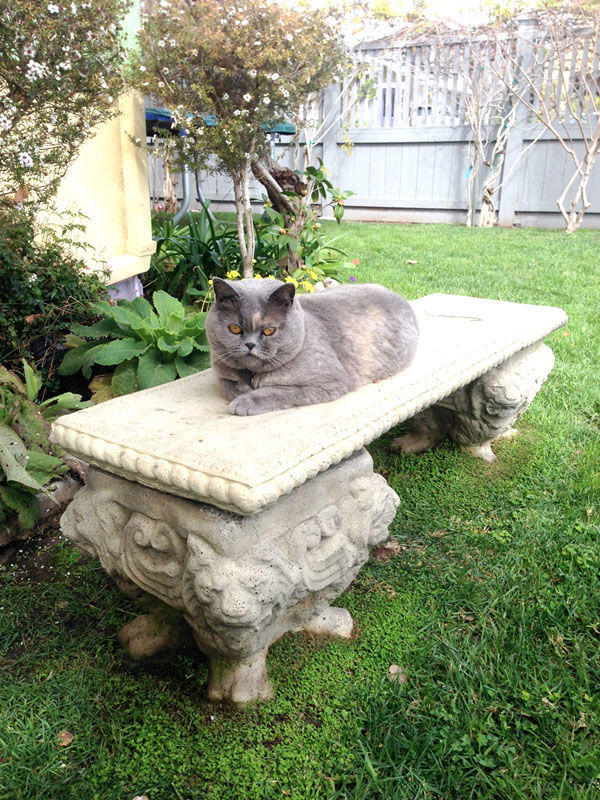 Concetta's cats were the most eager models of the day.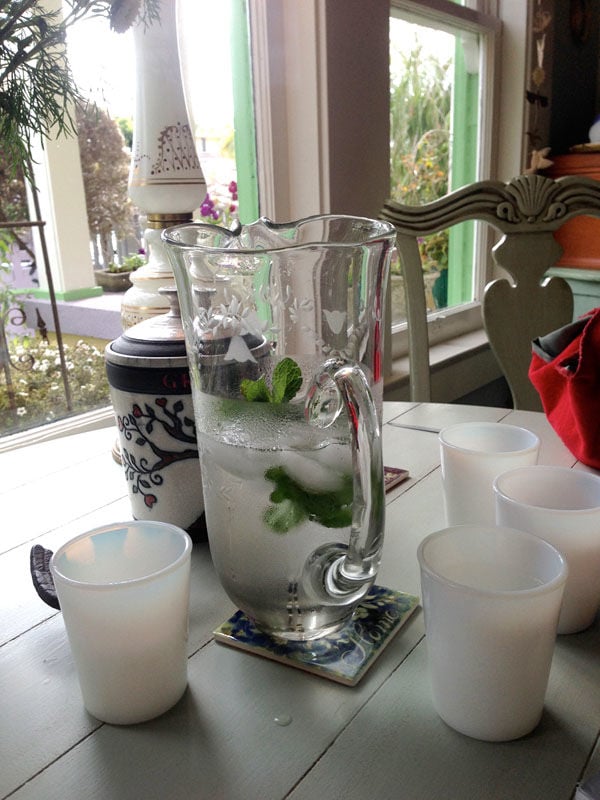 Even the water was artful. We loved these pretty milk glasses!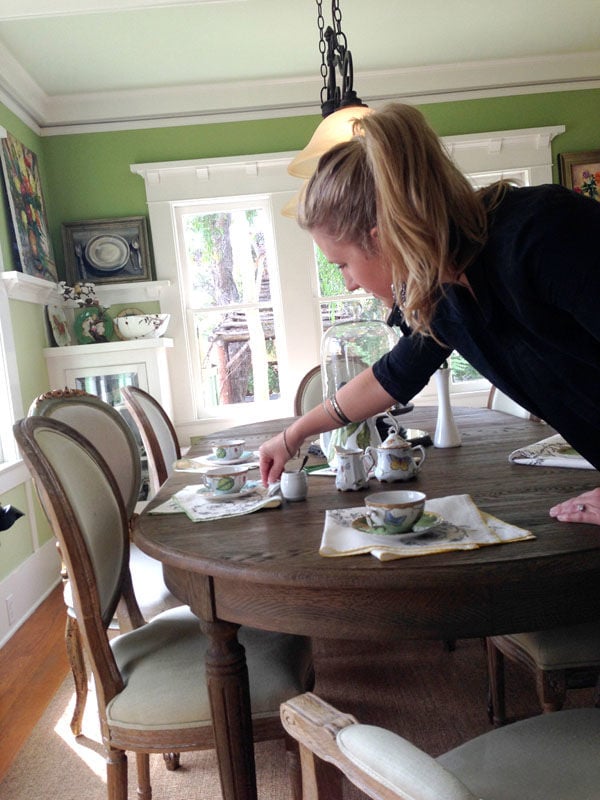 Becca perfects the styling of the dining table. The final photo of this room is my favorite from the story!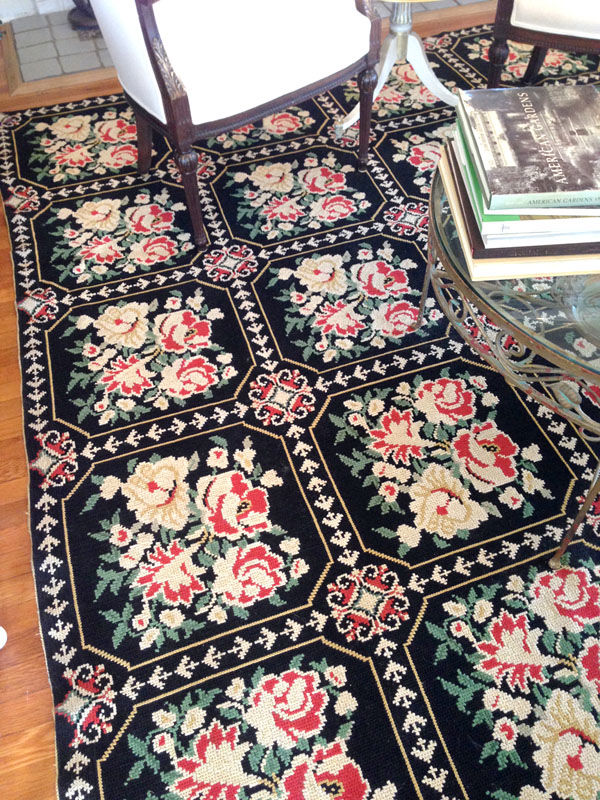 We all gushed over this rug. There may or may not have been a few Instagrams.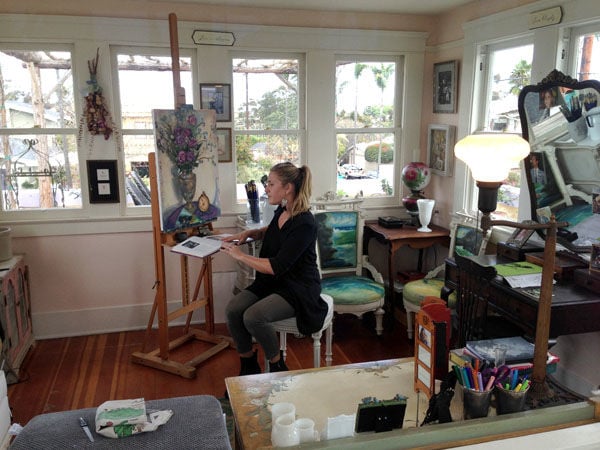 Becca shows Concetta how she'll be posing for her "lifestyle" shot.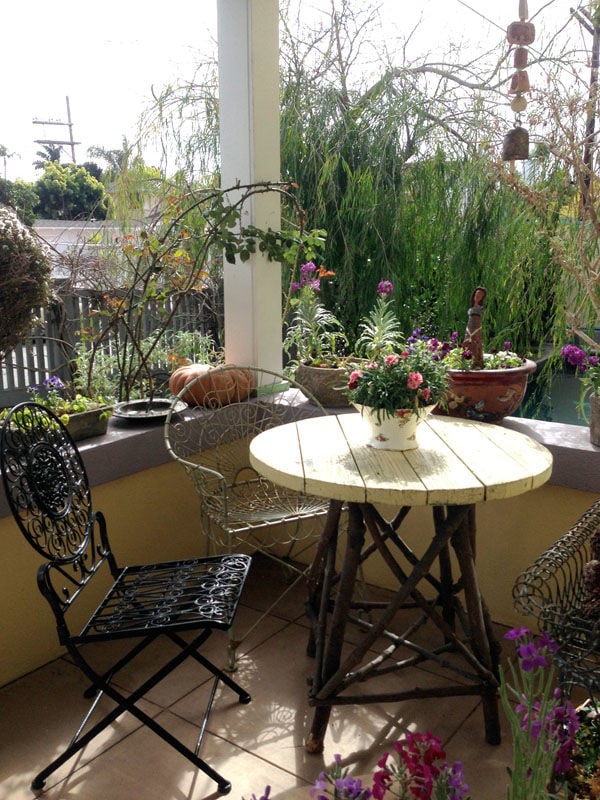 Good light is a photo shoot's best friend, and this one had lots of it! Doesn't this look like the perfect place to sit on a spring day in San Diego?

Want to see Concetta's artwork in person? Her next show, Earthly Delights, opens Saturday, April 26 in Mission Hills. For more details, check out Concetta's gallery.