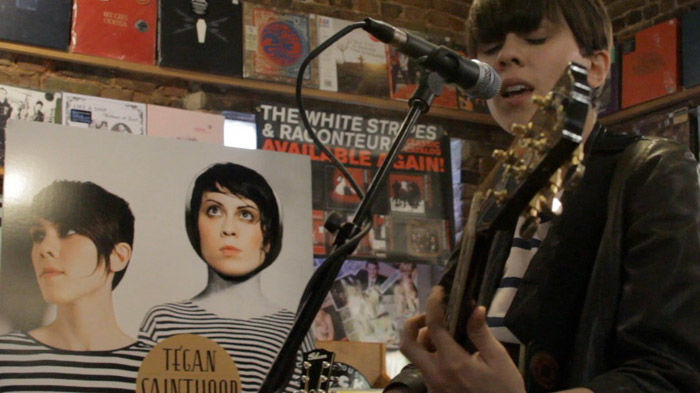 Sara Quin of Tegan & Sara
Filmmaker Tim Cawley knows firsthand what it means to create something from nothing. His new documentary, From Nothing, Something: A Documentary On The Creative Process, discusses just that. The San Diego Design Film Series is hosting a special screening of the film tomorrow at the Museum of Photographic Arts. Here, Cawley talks about the inspiration for the project and how the seed of an idea eventually grows into finished product.
What was the inspiration behind this film? In addition to being a filmmaker, I'm a creative director at an ad agency, and an ASCAP songwriter. I was having a beer with my dad, a chemical salesman, and he was saying how a recent deal he'd put together was "…creative stuff, like what you do with your movies, commercials, and songs." At first, I bristled. But he walked me through the logic: He had to conceive the deal, execute it, keep the idea on track, get collaborators to buy in. I thought there's something here.
Is this your first documentary? Though I'm an avid fan of the genre, I'd never directed a documentary before this—just two fiction shorts. Those short films played at festivals all over the world, and I wanted to make the next step. I wrote a couple feature scripts, but couldn't figure out how to get them made. Then, one day, watching a documentary a friend had directed, I thought…no script, no actors, to sets, no costumes. Hmm. Maybe a documentary might be a way to finally get a feature film made. And it was.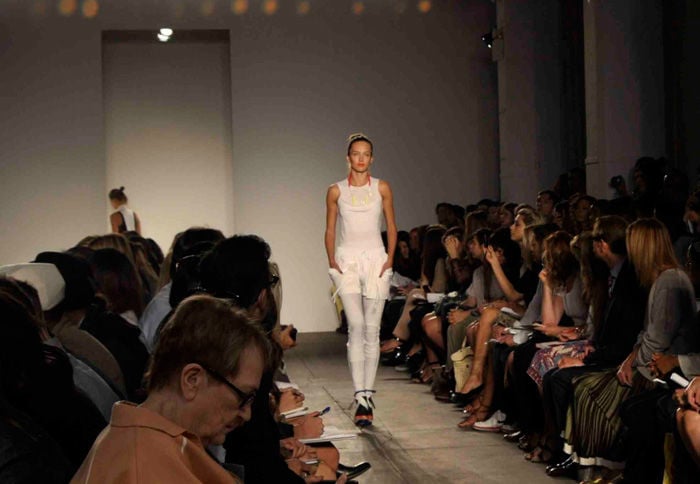 Ohne title fashion show from by fashion week
Have you worked in any other art mediums before? I'm a songwriter. Some of my tunes play in the background of shows on MTV, E, Bravo, VH1, stuff like that. I'm such a big fan of Tegan & Sara, particularly as songwriters, it was hard not to derail the interview and turn into a fanboy when interviewing Sara Quin. I also work as a writer/creative director at Mullen, an advertising agency in Boston (if you consider advertising art!).
As a filmmaker, how did your own love-hate relationship with the creative process influence the subject matter? A lot of my conversation with the subjects in the film revolved around the high highs and the low lows of the process. About how you keep faith in yourself. Everyone could relate to these emotions. And some of what they shared actually became a roadmap to finish the film when I felt overwhelmed or lost during the post-production processes.
Is there a common thread among the different types of artists you interviewed? That's the idea of the film—to find those universal truths of how things get made. Saying any more would definitely qualify as a spoiler.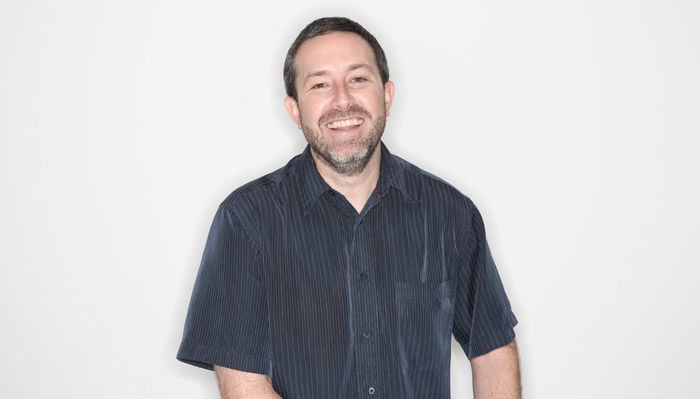 Tim Cawley
Did anything they said or did surprise you? My subjects were artists with unique worldviews and divergent, curious opinions. For instance: novelist Tom Perrotta talked about having total creative monogamy—the ability to block out all other creative impulses when focused on a project. That idea was alien to me. My head's like a shouting match, all day, every day. For the purposes of this project, however, I did my best to edit out the divergent opinions, and find the truths that felt universal to ALL their processes.
Do you plan to heed any of their advice or try their techniques? I got so much inspiration from making this film. Creativity's a big deal for me. And this filmmaking adventure was like fantasy camp.
What are you most proud of, with regard to the finished product? 
My favorite part of the finished product is that it IS a finished product. Indie  documentary filmmaking isn't just about running around with the cool high-tech toys, meeting interesting people, going to festivals, and being an "auteur." You also have to slog through the other not-so-fun stuff—clerical work, promotion, legal clearances, distribution, etc. We just got our first two distribution offers this month. I pulled it off. We made a legit film. That was so important to me. I felt that was the best way to honor my collaborators' hard work and belief in me.
See it! The San Diego Design Film Series hosts the SD premiere of From Nothing, Something: A Documentary On The Creative Process at the Museum of Photographic Arts on Tuesday, February 11 at 7 p.m. Tickets at sdDESIGNff.com.