Liberty Station This Month
December 2
Friday Night Liberty shopping event
Arts District
December 10
Holiday Block Party
Arts District
Through January 8
Fantasy on Ice
skate rink
2640 Historic Decatur Road
Liberty Public Market
Dozens of mostly local vendors—everything from lobster sandwiches to house-made pasta and a floral shop—come together at this indoor-outdoor food hall with a spacious patio.
2820 Historic Decatur Road
Buona Forchetta
The Neapolitan pros are expanding, this time joining forces with BiCE chef Mario Cassineri to turn out pizzas alongside pasta. One oven will be dedicated to gluten-free pizzas.
2865 Sims Road
Fireside by The Patio
From the team behind The Patio on Goldfinch comes an ode to fire-themed food. All dishes are grilled or smoked over a flame, and with most of the seating outdoors, it feels like an upscale barbecue.
2855 Perry Road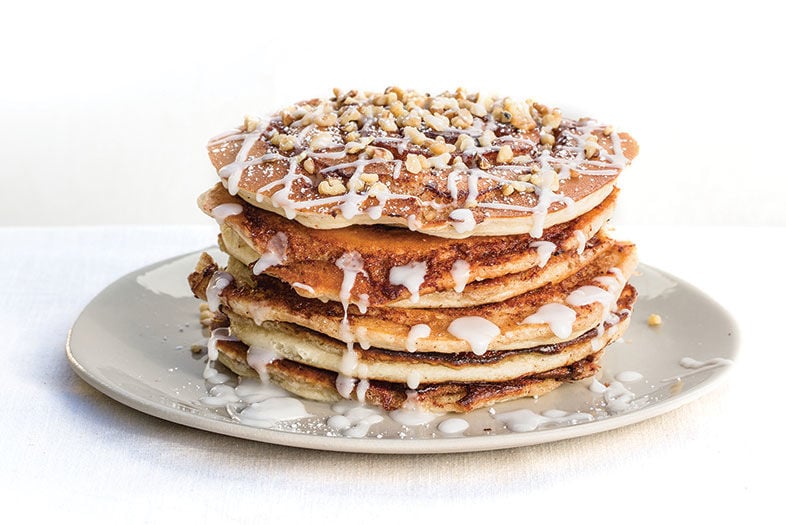 Breakfast Republic
Indulgence is the theme at this a.m.-focused spot. Dishes include s'mores French toast, chicken wing bowls, and mint chocolate chip pancakes.
2865 Sims Road
Soda & Swine
The meatball eatery has more room to spread its wings in this second location. The spacious venue includes a slick cocktail bar, seating by a fireplace, and a foosball table to dine on if you're feeling playful—or competitive.
2750 Dewey Road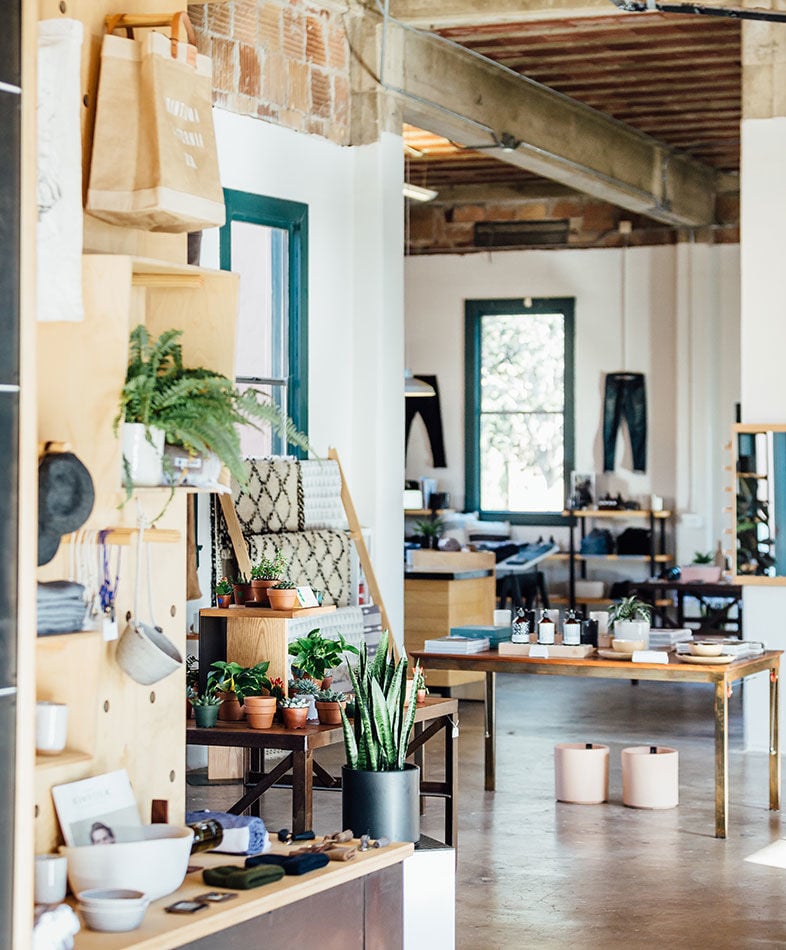 Photo by Weir Photography
Moniker General
Shop all things cool and California at this boutique, which includes home items from Encinitas-based Norden Goods, as well as Moniker's own furniture line. There's also a coffee and beer bar for sipping.
2860 Sims Road
The Lot
Order gourmet eats from the comfort of your leather reclining chair at this luxe movie theater, which screens a mix of mainstream and indie flicks.
2620 Truxtun Road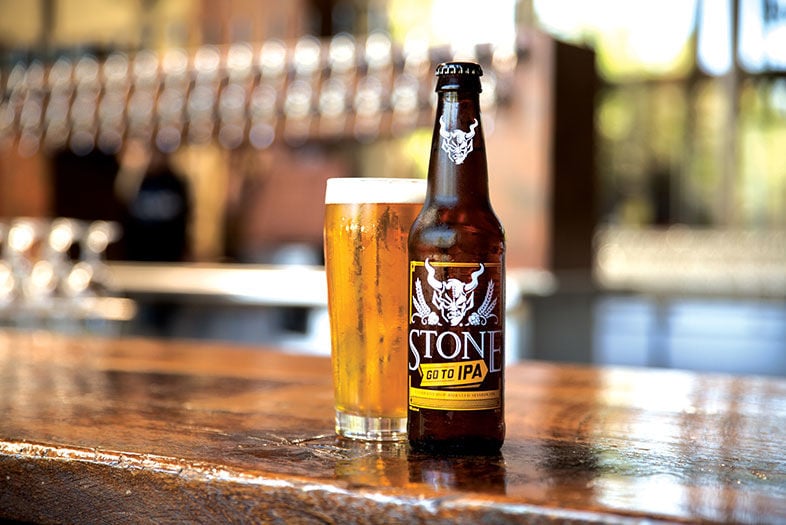 Stone Brewing Co.
Stone Brewing World Bistro & Gardens
The 50,000-square-foot sprawl, once home to the Navy mess hall, includes 100 craft and specialty beers and food sourced from local organic farms, plus a bocce court.
2816 Historic Decatur Road
Spark Cycle
The boutique spin studio based in La Jolla will open a second location early next year. Ride on!
2835 Perry Road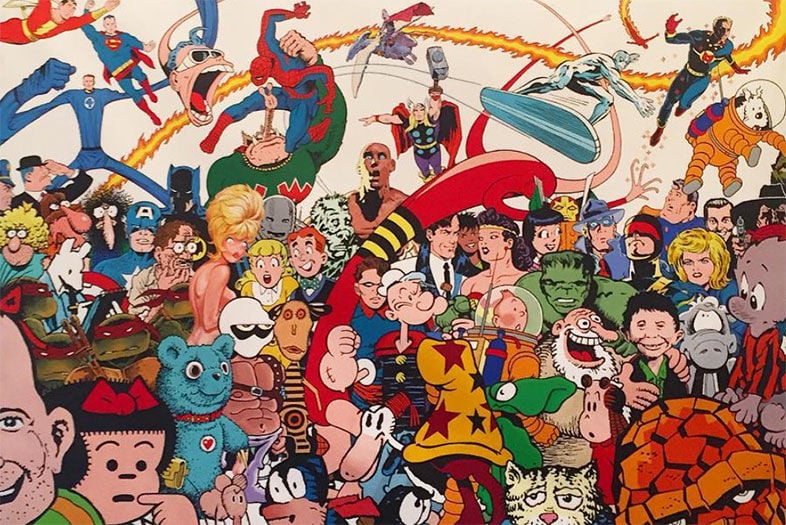 Comic Book Art Gallery
Teenage Mutant Ninja Turtles cocreator Kevin Eastman curates this free gallery, which displays original TMNT cover art, pieces by My Little Pony illustrator Sara Richards, rare figurines for sale, and a playroom where kids can doodle and read.
2765 Truxtun Road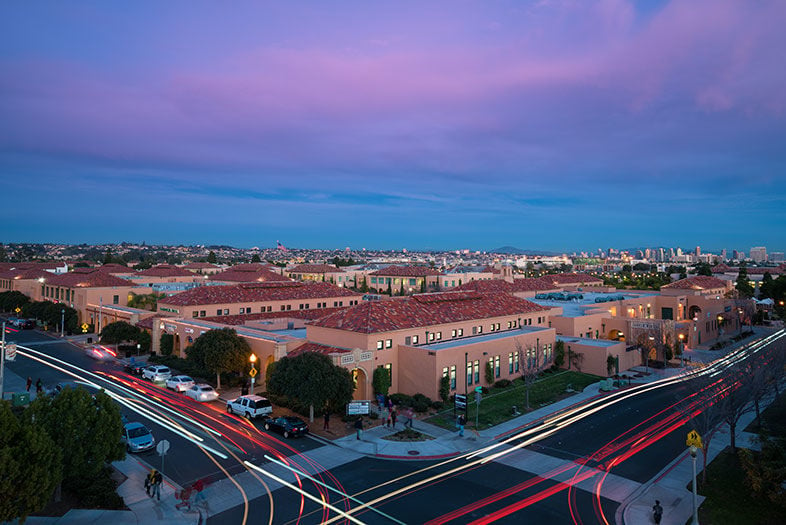 Liberty Public Market | Photo by Robert Benson