Welcome back! Our sponsor this week is the SoNo Fest and Chili Cook-Off, and with us today is the SoNo Fest Chairperson, Brijet Myers. SoNo Fest spans both the North and South Park neighborhoods, and is celebrating its tenth anniversary this year on December 1.
This week's special guest is Fernando Gaxiola, founder of Baja Wine and Food. Fernando was born and raised in Mexico and has a degree in engineering, as well as an MBA from Arizona State University. He spent years traveling and consulting around the world, but in 2011, settled in the San Diego-Tijuana area. In 2013, he launched Baja Wine and Food, a tour company that takes people to the boutique wineries and restaurants in the Valle de Guadalupe, Baja's wine country. He also helps these vintners distribute their wines internationally and promotes their events. We featured Baja Wine and Food in this month's Food Lover's Guide as an Immersive Food Experience.
For Two People, $50, Fernando chose Lola 55, which is located in his same office building, so he says it's both convenient and delicious. Lauren chose Tribute Pizza, but for the brunch, not for the pizza—she says they have the best bagels and breakfast calzones. Troy chose the Staff's Favorite pizza at Blue Ribbon in Encinitas.
In Hot Plates, we discussed the opening of a 6,000-square-foot conveyor belt sushi restaurant near Convoy called Mikami. San Diego just got a Venezuelan restaurant: Mi Pana Latin American Cuisine just opened in National City after the Venezuelan owner said he didn't see the cuisine being represented here. Feeding San Diego, a local nonprofit, says they are using a new app called MealConnect, created by Feed America. The app allows hotels, restaurants, events planners, farmers' markets vendors, and convenience stores to donate their extra food and have someone come pick it up, like an Uber for food donations.
This week's Hot Topic was brought to us by one of our listeners, Tom. Tom just moved to South Park from the Bay Area a year ago, and he wrote to us with some questions about what's going on with some of the restaurants in the neighborhood: he says several are still under construction or have delayed openings. Lauren has intel on the status of each restaurant Tom asked about, and Troy gave us insight on why there might be a backlog in the permitting process.
Thanks for listening, and we'd love to hear from you! Call us at 619-744-0535 and leave a message. Or if you're too shy to call, you can email [email protected]. You can give us your recommendations for Two People, $50, tell us about any news happening in San Diego's culinary world, or let us know who you'd like to hear featured as a guest on the podcast.
Subscribe to the Happy Half Hour on Spotify, iTunes or Google Play, or listen below.
Recent Episodes
For all previous episodes, click here.
Would you like to sponsor a podcast episode at your restaurant or bar? Email David, our producer and digital media director.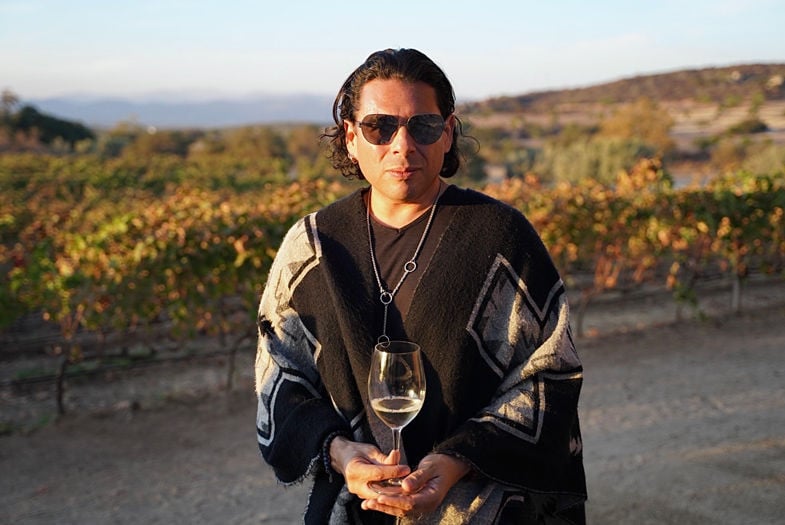 Fernando Gaxiola | Photo by Kimberly Moto