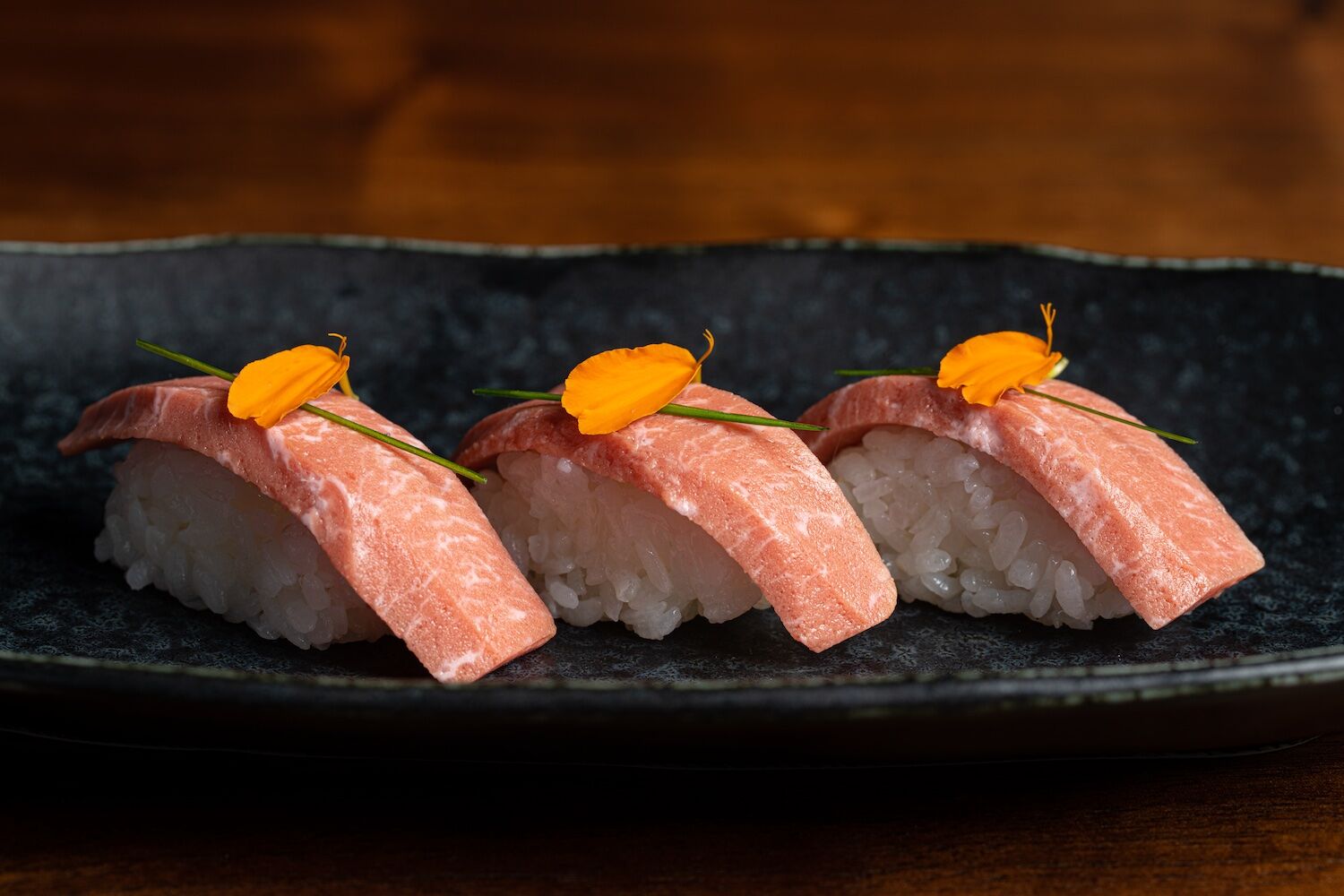 The future of seafood might be in San Diego. Not in Point Loma or Oceanside, but in a bioengineering facility in Sorrento Valley. From a single cell, BlueNalu is growing toro—bluefin tuna belly, the prize delicacy of most high-end sushi—in a perfectly hygienic bioreactor that looks like the giant stainless steel structures in the city's top breweries. Their goal is creating world-class seafood without the need for fish. In turn, transforming a limited and unpredictable resource (seafood) into an unlimited and predictable one.
Today on HHH, we talk to CEO Lou Cooperhouse. It's part of our month-long focus on people in San Diego doing inspiring work in the green space (our "Environment Issue" of San Diego Mag is out now).
"The issue today is that wild-capture fisheries in general have been flat for decades, but bluefin tuna is such a loved, prized product that we all really enjoy," says Cooperhouse. "It's the wagyu of the sea. That's what BlueNalu is all about—high-sensory, culinary quality seafood. But really making this delicious and accessible to all. Because right now it's loved, but it's not available to all."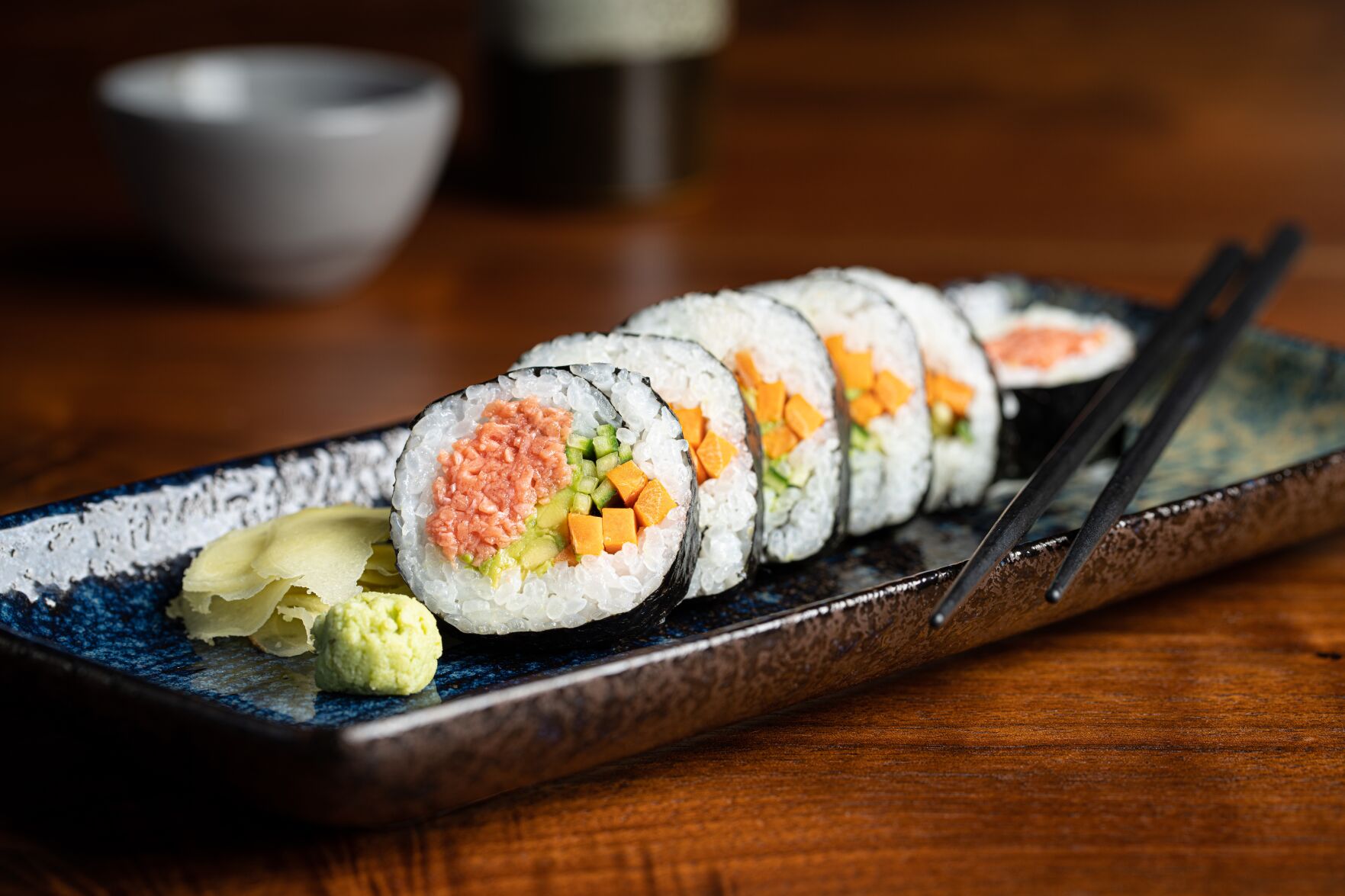 It's not a fly by night thing. BlueNalu has been funded to the tune of $84 million so far—most of that raised by Bloom8, an investment group focused on raising money for businesses that, if we're wide brushing, are focused on saving the planet. The long list of BlueNalu investors includes chefs and celebrities (Roy Yamaguchi, DJ Axwell of Swedish House Mafia) and some of the biggest names in the global business (Sumitomo from Japan, Griffith Foods). Entire countries and governments across the world have their eye on BlueNalu's toro.
What BlueNalu does is called cell-cultured seafood. Biologists and bioengineers have learned how to grow the meat—real meat, grown from a real, non-GMO cell from a real fish, using only natural ingredients—without the fish itself.
What years ago seemed like a dystopian future joke—"lab grown meat"—is looking more and more like a very real and good option. It's the fascinating story of modern technology and science trying to solve a major global dilemma (feeding a planet while not depleting its oceans of seafood).
This science has been around since 2103 (hamburger, grown in a Dutch lab by Mark Post). But until now, no one's been able to scale it—make it fast enough and affordable enough to be a viable option. BlueNalu and their investors think they've done it.
There is plenty of work ahead of them, including approval from the FDA (cell-cultured proteins are currently not approved in the US—Singapore is the only country in the world to approve them so far). It's a massive, growing industry, with major players backed by the biggest pockets in the world, and various celebrities (Leonardo DiCaprio is behind Mosa Meat). BlueNalu thinks they're a couple years away from being on menu at restaurants across the world.
Why would this be good? Because the world's oceans are overfished and the human population is hungry and growing. Because the boats and trucks and planes that are required to fish the oceans contribute to environmental degradation (note: this is not a screed against our fishing industry, but a simple fact that every industry has an environmental toll). Because there are high levels of mercury found in predatory fish like tuna (but not in cell-cultured seafood). Because we're finding microplastics in almost every animal we pull out of the sea.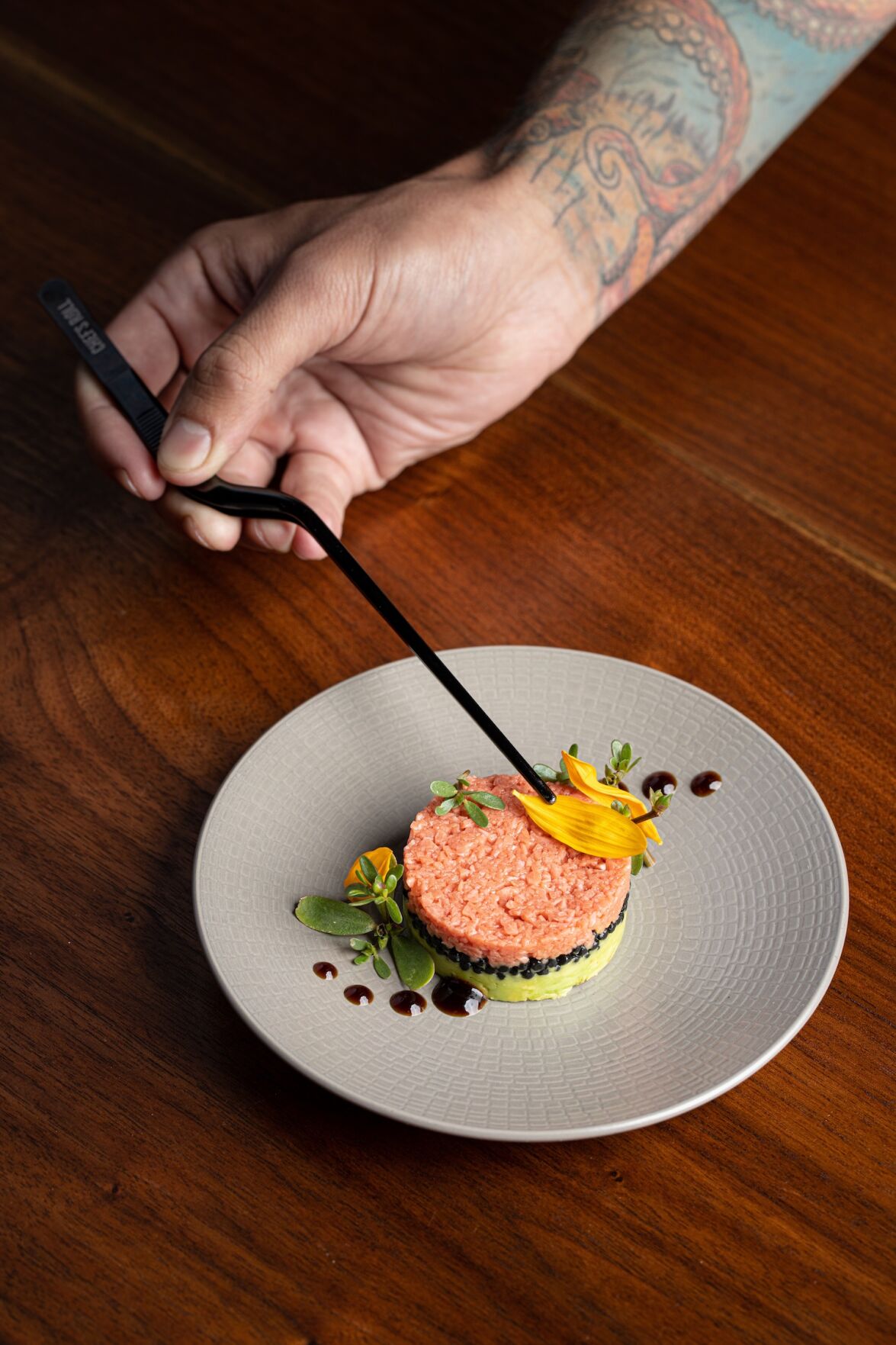 Of course there are questions. Will it taste the same? Can they make it affordable enough to help people of all socioeconomic strata (a pound of cell-cultured seafood costs significantly more than wild-caught seafood)? What is their own environmental footprint? And how will it impact the fishing families and industry?
We talk through it all (although I didn't have time to ask about the affect on local fishers—trust me, we'll get to it… we'll be covering BlueNalu's evolution for years).
For news, we talk about the new chef at Ironside; Hitokuchi, the Japanese small-bites concept coming to Convoy from the chef behind omakase-only Hidden Fish; and the owners of Parc & Rec are bringing a new spot called Johnston's to University Heights and they've got fennel pollen on the menu (we discuss, playfully, that the inclusion of fennel pollen is how you know a restaurant is serious).
For Two People Fifty Bucks, David takes back his "no good lasagna in San Diego" remarks after trying Alexander's on 30th; sticking with the theme I say you should sit on the patio and order the baked rigatoni and baked brie with garlic at their parent restaurant, Old Venice; and Lou raves about the A5 Wagyu at Animae—unsurprising for a man whose future lies in the wagyu of the sea.
See you guys next week.