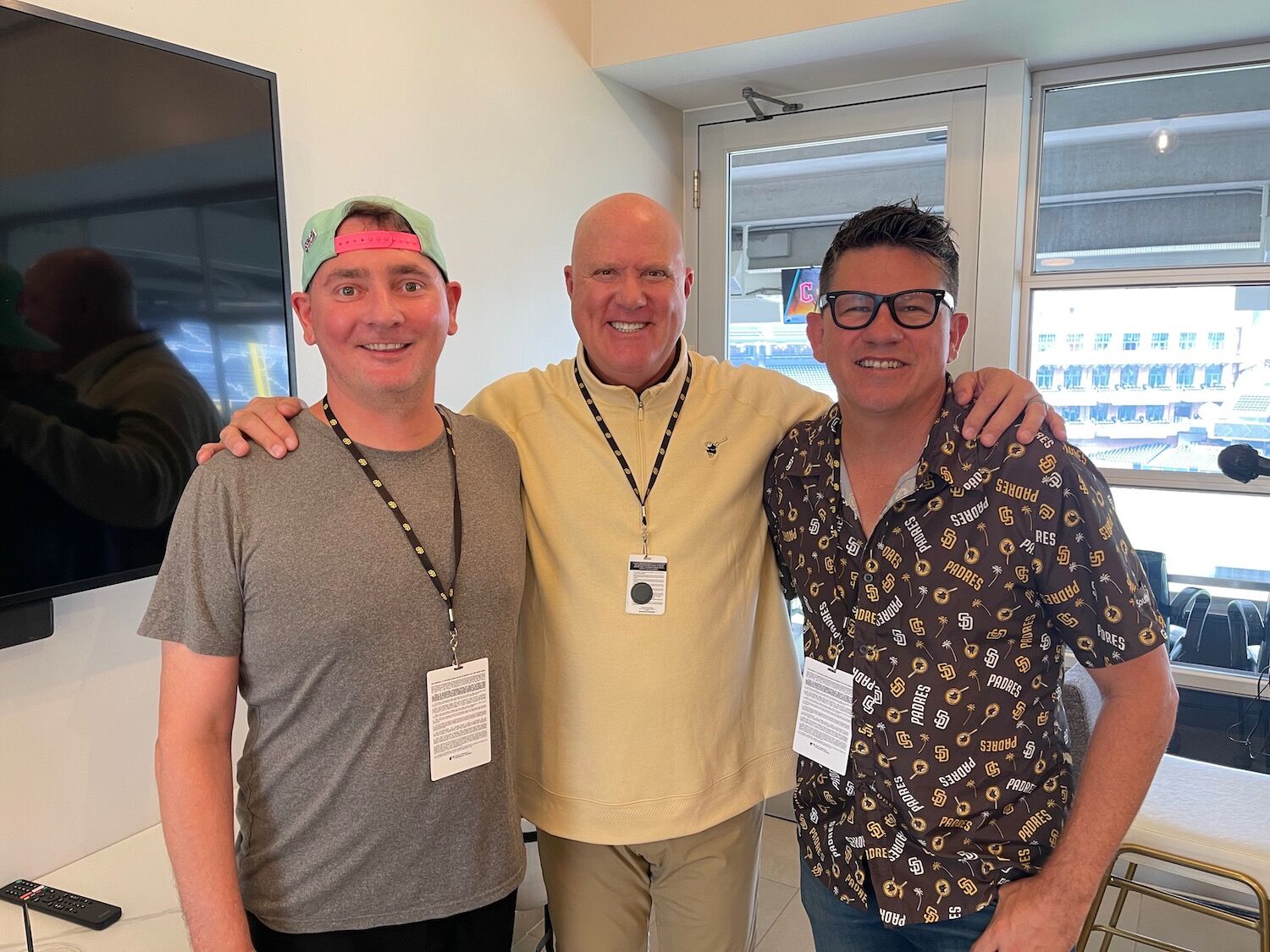 When I went to Padres games as a kid, a man stood 30 feet away from you and hurled a hot dog at your face. Maybe you got some popcorn whose best attribute was that it looked yellow and had enough salt to turn your insides into prosciutto. Oh, and you got some flat Coke. If you only drank sodas at baseball games in the 80s, you wouldn't know the product came with bubbles.
To be honest, I kinda miss that hot dog throwing man. But I don't miss the food.
Modern baseball food is worlds better. You got sushi and acai bowls and brisket sandwiches and designer tacos. The Padres have made a lot of great acquisitions of late, but one of my favorites was when they brought in Barrio Dogg and Grand Ole BBQ and Puesto—giving people a taste of some of the best local restaurants.
And today David and I sit with an old friend and crush some of our favorite eats from Petco Park. He's a favorite human. Constant sayer of funny things. Mark "Mudcat" Grant has been a Padres broadcaster for 27 years. He and Don Orsillo are in the booth 162 games a year, narrating every Padres game. For fans, they're like extended family, or constant friends who show up in your living room to talk ball and life.
Mud and I talk about his career, the 2022 team, how Tim Flannery taught him a mind-blowing lesson on perspective in life (ommmmm), and all the food.
For news, we talk about the opening of Little Thief and Papalito in North Park, the new natural wine bar from the Bottlecraft team, and the new restaurant from chef Drew Bent's new Sonoran BBQ concept; how 2021's "Chef of the Year" Phil Esteban just signed the lease on a new restaurant in Liberty Station; and the sad closing of Supernatural Sandwiches in Miramar and what that says about the realities of running a restaurant in 2022.
For "Two People, Fifty Bucks," David points you to the best dishes at the new Italian/sushi joint in North Park, CinKuni (the "Godzilla ramen"); Mudcat raves about Barbusa and Janet's Montana Cafe, a favorite near his place in Alpine; and I am reminded just how amazing Wayfarer Bread & Pastry is in Bird Rock (the Kouign Amann, the tomato-herbed ricotta cream bun).
Go Padres. See ya next week.