About a week ago, I sat down for splashes of mezcal with Amar Harrag, who's now successfully launched a few different drinks-and-dinner concepts on both sides of the border. His first, Tahona, created an unparalleled mezcal tasting bar to Old Town. He then opened Wormwood, the French-Baja cuisine and absinthe bar in North Park, which preserves the soul spot that was Jayne's Gastropub. Finally, Tahona Baja in Ensenada—transforming two dry-docked, ark-looking wooden boats into mezcal tasting rooms on the grounds of a Mexican winery.
Over mezcal he explained the inspiration for next week's unveiling—Botanica, the gin- and genever-based concept going into the small restaurant space attached to beloved North Park art and cultural center, Art Produce.
It's an NFT restaurant.
A what? Exactly.
Before you write it off as a gimmick, listen to Harrag's inspiration and ideas for the place on this week's podcast. It's fascinating, and shows a lot of thought and heart. He's creating a modern art bar based on blockchain technology because he wanted the concept to shine a brighter light on what Art Produce does. Done right it should showcase artists, local and international, and help add to AP's cultural hangout with good food and artful cocktails (they have a gin cart, preparing spirits tableside).
Harrag joins us at Cutwater Spirits' tasting room—the incredible, ship-shaped home where SD's canned cocktail success story first started. At the bar, the warm creative spirit here has always been Laura Price, who creates craft cocktails. She shows off five or six of her Halloween favorites (including a trio based on Hocus Pocus, one topped with a burstable bubble/crystal ball of smoke, and one in a hollowed-out pumpkin). We also try a few dishes from chef, including two you should try if happiness matters in the slightest: the grilled carrots with lemon-lavender whipped goat cheese, pepitas, orange and parsley oil, carrot tops; and his excellent barrel-aged rum salmon (salmon with a glaze of barrel-aged rum and cardamom).
In "Hot Plates," we talk about Solana Beach's food and drink boom with the arrival of a new tasting room from Local Roots Kombucha. In Downtown, a talented chef longtime San Diego foodies will remember—Jason Neroni (ex-Blanca)—is back to oversee the three different food concepts at the new Kimpton Alma (a new name and a new $25M overhaul for the former Hotel Palomar). And Polo Steakhouse has opened in the former West Steakhouse location, from the owners of Paon and with chef Judd Canepari.
In "Two People, Fifty Bucks," Amar raves about the Japanese yakitori (grill) at Yokohama Yakitori Koubou in Convoy; David is thrilled with the lunch deli next to our new offices called Carnivore Sandwich (rare to find lunch places open near office buildings these days since everyone works from home); and I revisited Cusp La Jolla (still one of my favorite view restaurants in all of San Diego) and a simple-delicious chicken dinner from chef Ingrid Funes.
We're rolling now. Thanks for bearing with us.
Have breaking-news, exciting scoops, or great stories about San Diego's food scene? Send your pitches to [email protected].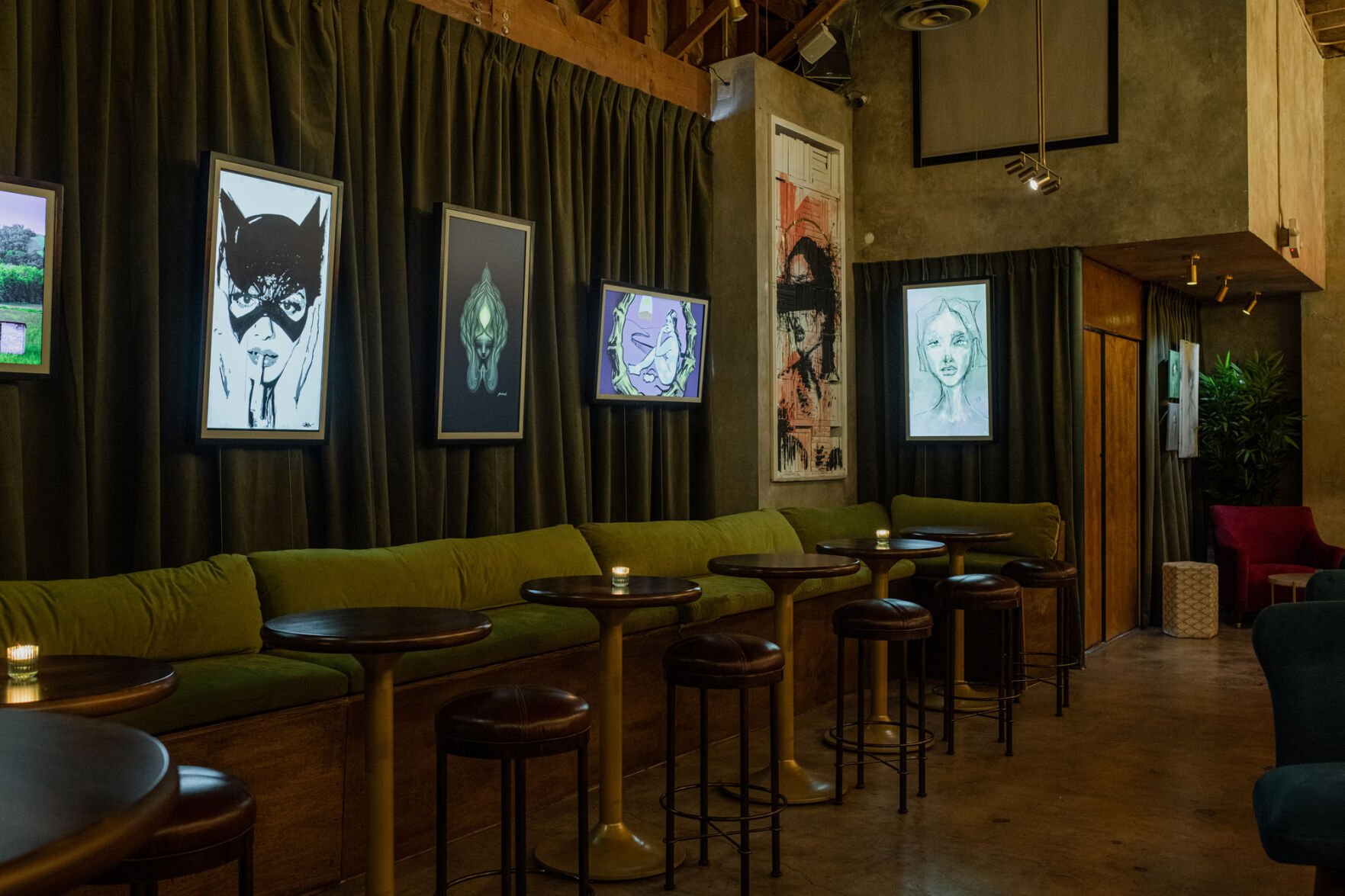 Courtesy of Botanica