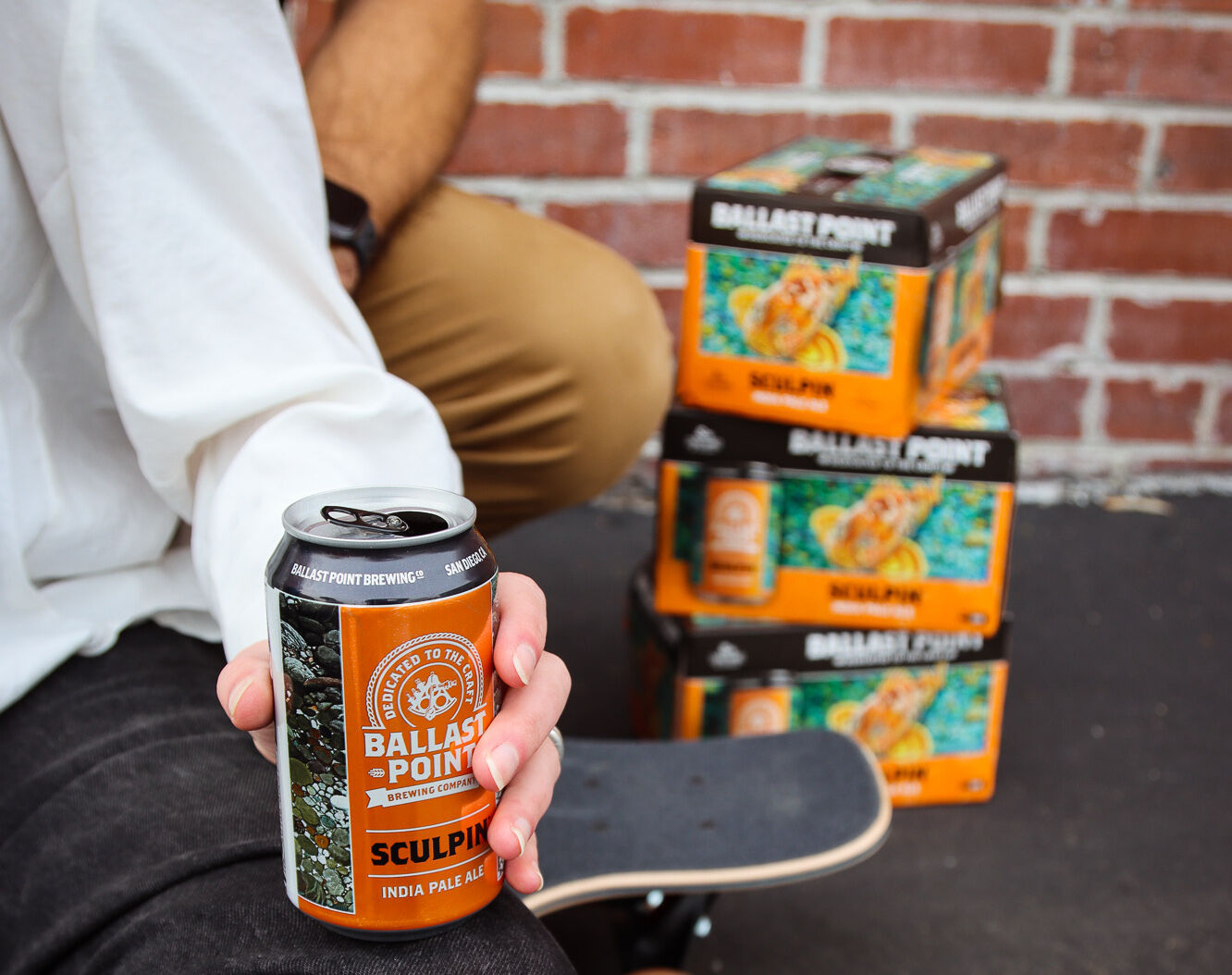 So much history in this place. It's where brewers came up with one of the beers that put San Diego on the national map. It's where a person signed a deal for a billion dollars and sold to a multinational corporation. And it's where an indie brewer bought it back, and took it into the new age.
The place is the palace of beer that is Ballast Point in Miramar. The beer is Sculpin IPA.
For this podcast, we sat down with five evolutions of Sculpin in front of us—from grapefruit Sculpin to an Aloha Sculpin—with one of our favorite people in the city, Jeff Lozano. Technically the "ambassador" of Ballast Point, Jeff is the voice you hear in the Ballast Point commercials when you're watching the Padres games. His voice is made for this, like if a cigarette and a late-night radio DJ had a lovechild. Ballast Point just made a serious investment on the food side of the house at all their locations, too, hiring culinary director Tommy Dimella.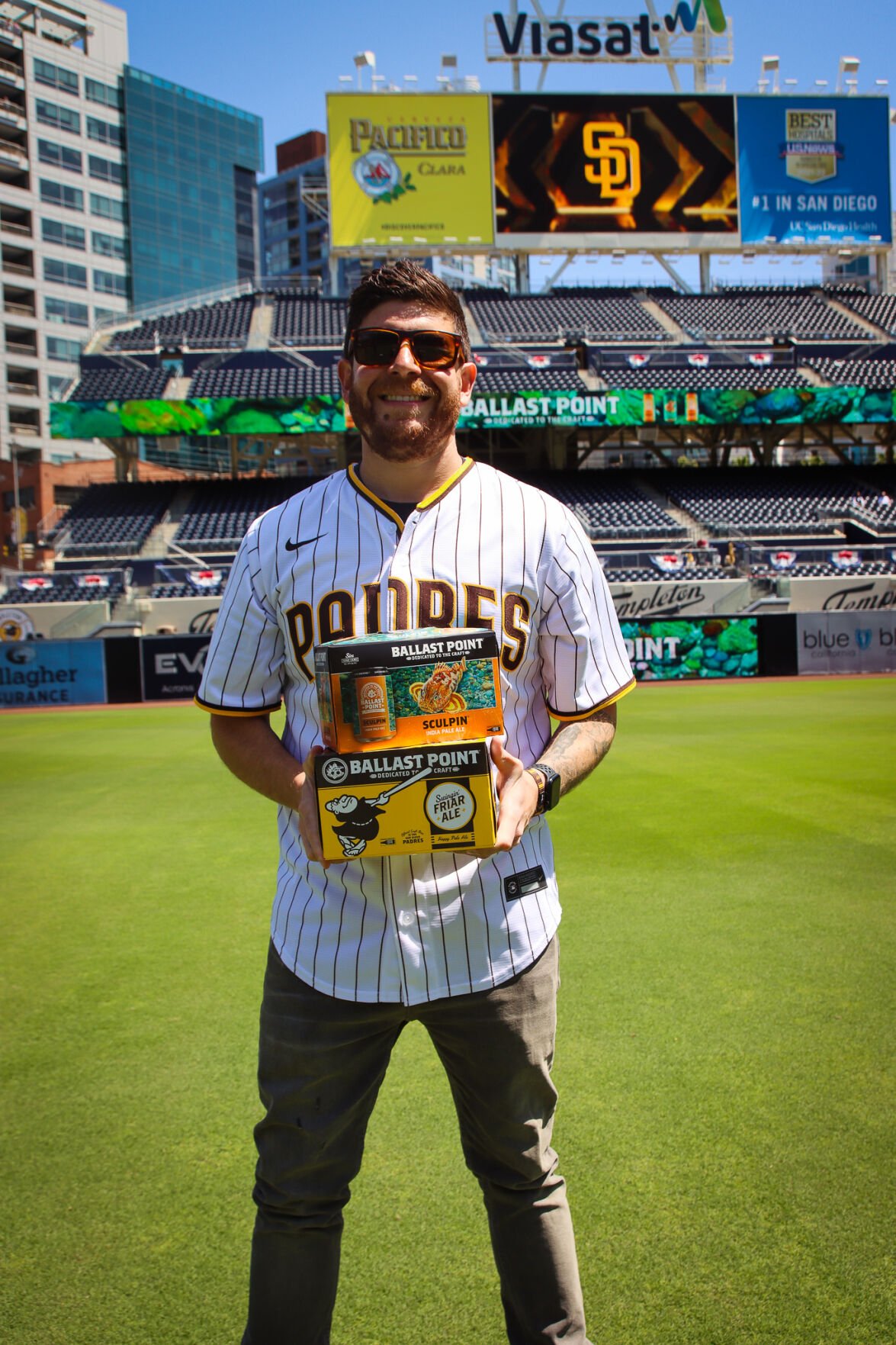 I'll say this. Go to Miramar. Work your way through the evolution of Sculpin like we did. Order two things from his menu: the Double-Stack Angus Smash Burger (white American cheese, BP special sauce, pepperoncini, lettuce, tomato—basically a real chef's take on a Bic Mac), and… arguably the star… the whipped goat cheese (made creamier with labneh, then topped with olive oil and cumin-spiced honey, strawberries, and seeded lavash cracker).
It's the Summer of Sculpin (locals know that the real San Diego summer starts in August and goes through October). It was pretty much nonstop one-liners and laughs, but Jeff also runs us through the about beer and the food scene in San Diego and gives us some hard and useful science about why certain beers taste better with certain foods.
In news, we talk about the opening of Madi, the all-day brunch joint from the Madison on Park people; the upcoming Botanica, an NFT art bar (you can buy NFTs of art on display) based around gin from the restaurant group that brought Tahona and Wormwood; Fairplay, a new concept from the Fernside crew coming to the spot vacated by beloved Toronado; and North Park's first ever (we think, correct us if we're wrong) rooftop bar, Dollie's at Hoxton.
For "Two People, Fifty Bucks," David re-fell in love with Craft & Commerce; Jeff raves about old-school San Diego classic, Bully's East Steakhouse; and I'm in a soup dumpling mood and pointing to the favorite I found in my citywide search for xiao long baos, Facing East.
Go to Ballast. Spend an afternoon in an icon. Also search out Jeff Lozano. Make him talk to you. He's funny as hell. Thanks for listening, guys.