Welcome back to Happy Half Hour! Today's special guest is Sabrina Medora, food writer and founder of Un-Plated, a national multimedia platform that celebrates the little-known stories and unsung heroes of the restaurant industry. Her work has appeared in Wine Enthusiast,The Kitchn, and Food & Wine, andshe has produced events with the James Beard Foundation. Sabrina was born in Canada, has lived in Mumbai, Singapore, and New Jersey, and recently moved to San Diego from Washington, DC. She's the organizer behind Chefs Unite, a dinner series starting May 11 featuring 17 of San Diego's top chefs. The monthlong event is an industry effort to fight racism and raise money for Embrace Race, an organization that provides parents, teachers, and caregivers resources and guidance on how to educate children about matters of race and bias.
Sabrina shared about her journey becoming a food writer. Although she's always enjoyed writing and earned a master's studying it, she pursued a career in a field that's considered "stable" but found herself unhappy. She says her true passion is the ecosystem surrounding food and the restaurant industry, how food is tied to a culture's history and identity, and the way sharing a meal fosters togetherness. One day she researched what she needed to do to become a food writer, and made the leap and left her job. This led to pitching editors, interviewing restaurant workers, staging at restaurants, and eventually founding Un-Plated.
Sabrina talked about the discrimination she's experienced throughout her life as a Parsi woman, which started in school shortly after her family moved to the US. Rising incidence of anti-Asian racism and violence, especially the Atlanta mass shooting this spring, sparked her desire to speak out and do something bigger. She was inspired by a culinary event that chef Danny Lee, founder of Chiko in Washington, DC, put together in support of Embrace Race, and wanted to do something similar in San Diego.
Even though Sabrina is new to town, she mobilized over a dozen local chefs and restaurants to come together for the Chefs Unite event, whose lineup includes Claudette Zepeda (Vaga), Brian Redzikowski (Kettner Exchange), Phillip Esteban (White Rice), JoJo Ruiz (Serẽa), and Tara Luansing Monsod (Animae), as well as Danny Lee and Eric Brannon (Chiko). Her goal for the event, aside from raising money for Embrace Race, is to start conversations over food. The event runs May 11 through June 1 at Stone Brewing World Bistro & Gardens in Liberty Station. Tickets are $89 per person (with an additional $25 for beer and wine pairing), and each dinner in the series features courses prepared by four different chefs.
In Hot Plates, Kindred, a popular vegan restaurant and lounge, is expanding and opening a new bar in South Park that will be a "tropical space adventure." New things are coming to Old Town: a brand new food hall, Old Town Urban Market, is opening in the neighborhood this summer. Jeni's Splendid Ice Creams, an award-winning ice cream shop from Ohio that's known for its limited edition flavors and celebrity collaborations, announced plans to open in North Park and Carlsbad.
In Two People, $50, Sabrina gave us a few picks: Cafe Coyote in Old Town for the margaritas and atmosphere, Puesto's tacos, and the burritos at Don Bravo in Bird Rock. Although Troy's pick this week is well over the $50 budget, he said the crab cakes and the ocean view at The Marine Room in La Jolla (which just reopened) is a must, and then he recommended heading to Gelato 101 in Encinitas for the affogato. David said to check out Fall Brewing Company in North Park for a pop-up event they're hosting today that benefits the YMCA's Connections Creative program, which supports young artists in marginalized communities. I have two picks this week: the bibimbap at Friend's House Korean, and the hand-torn biang biang noodles from Shanxi Magic Kitchen (both on Convoy Street).
Thank you for listening! As always, we want to hear from our listeners. Need a recommendation for takeout? Is there a guest you want us to book on the show? Let us know! You can call us at 619-744-0535 and leave a voicemail, or if you're too shy, you can email us at [email protected]. See you next week!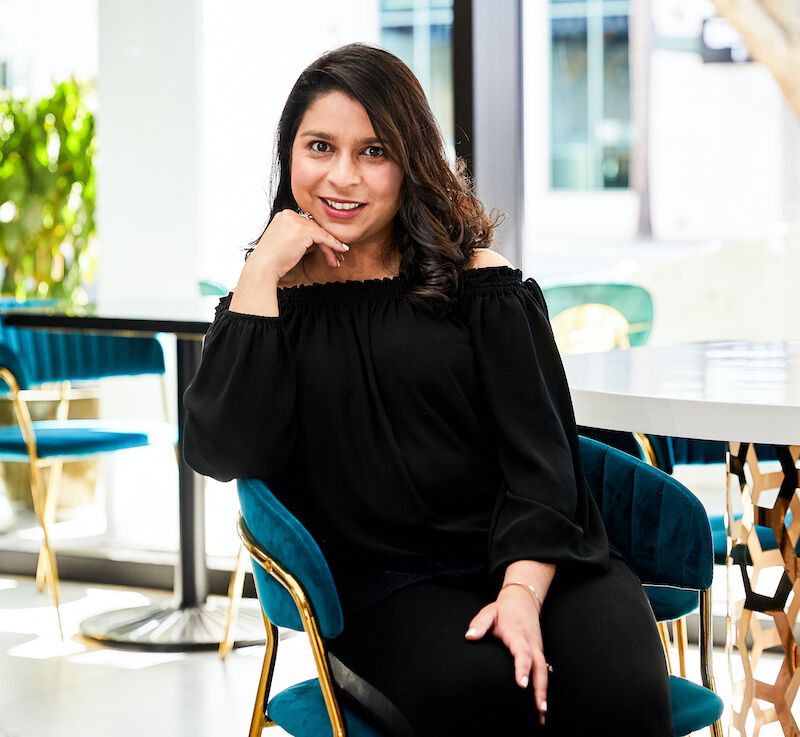 Lucianna McIntosh