Today is our special Thanksgiving episode, and joining us in the studio is Colleen Foster, Environmental Officer for the City of Oceanside, to talk about the new Green Oceanside Kitchen and its mission to end food waste and serve the community.
Green Oceanside is a commercial kitchen and storage facility that is part of the city's new food rescue program, where they teamed up with local nonprofit O'Side Kitchen Collaborative to collect unwanted food from farmers, backyards and restaurants, and make meals to feed those in need. Colleen says that 40 percent of the food grown in the U.S. is wasted, and that one in five children in San Diego is food insecure, meaning they don't know where their next meal is coming from. Colleen says they also host culinary demonstrations and workforce training classes at the kitchen, and they can also cater events.
In Hot Plates, we discussed the news that chef Marco Maestoso is closing his namesake restaurant at the Hub in Hillcrest, and that its last day of dinner service will be Saturday, November 30. Troy named it the best Italian restaurant in San Diego in our annual Best Restaurants list this year, and Maestoso also received a mention in the Michelin Guide. Double Standard closed after a five-year run in the East Village, and Jeune et Jolie was recently named one of the best restaurants in the country by Esquire magazine—but listen in to find out why we're not thrilled about how the writer described San Diego. We end Hot Plates with a local feel-good story that has been making national news: A customer gave Nomad Donuts in North Park a one-star review on Yelp because there is a homeless man who hangs out near the storefront. The owner of Nomad Donuts came to the man's defense and posted a response to the customer, and it's definitely worth a read.
David's 60 Second Beer Review is back! This week, he tells us why we should drink the Home of Indie IPA by Home Brewing Company.
For Two People, $50, Troy's pick this week was Con Pane Rustic Breads and Café, and he also tells us what it was like to dine at the three-Michelin-starred The French Laundry, where he recently went during his honeymoon. Lauren liked Rare Society, the new steakhouse in Hillcrest, and Erin's pick was the Farmer & The Seahorse. Colleen represented Oceanside and selected the sushi at Wrench &  Rodent Seabasstropub. We end today's show with the staff sharing their favorite hacks for cooking Thanksgiving dinner.
Speaking of Thanksgiving, the editors at San Diego Magazine need your help! We want to hear from people who are experiencing their first Thanksgiving this year. What do you think of the American tradition? We want to hear your impressions and observations about the holiday, or if you hosted someone for their first Thanksgiving. Email [email protected] if you have a story to share!
We have a phone number and email for this podcast now! We're going to end each podcast with a question for our listeners, and you can call us at 619-744-0535 or [email protected], and leave us a message. What's your pick for Two People, $50? Or do you want to ask Troy a question? Feel free to reach out to us!
Subscribe to the Happy Half Hour on Spotify, iTunes or Google Play, or listen below.
Recent Episodes
For all previous episodes, click here.
Would you like to sponsor a podcast episode at your restaurant or bar? Email David, our producer and digital media director.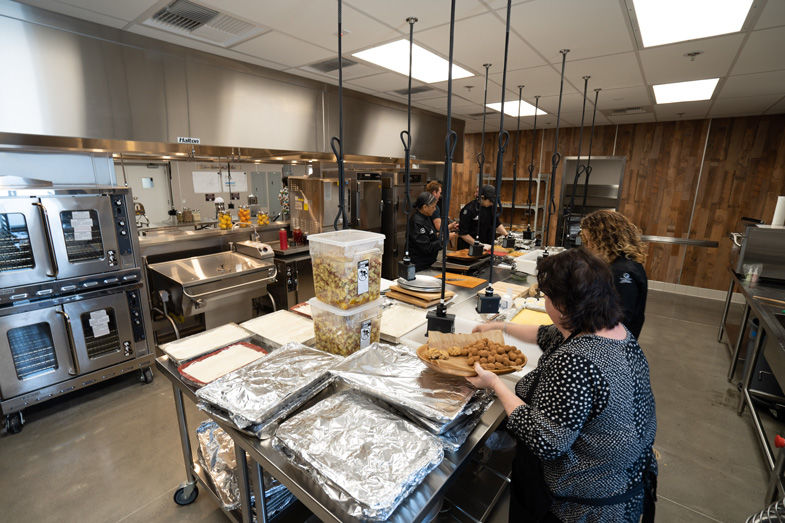 Green Oceanside Kitchen