Welcome back to Happy Half Hour! In celebration of the Lunar New Year on February 12 and the Year of the Ox, we chatted with Tony Guan, executive chef at Fortunate Son in Normal Heights, the newest restaurant from CH Projects. Fortunate Son replaced Soda & Swine last fall, and serves Tony's spin on classic American Chinese dishes like General Tso's chicken and sweet and sour pork.
Tony was born and raised in Chula Vista and went to culinary school here. He worked the line at The Dana on Mission Bay hotel and at The Lab: Dining Sessions, then left San Diego for more training. He moved to San Francisco and worked as sous chef at the acclaimed Restaurant Gary Danko. Tony described the experience of being fresh out of culinary school and working at a high-end professional kitchen as a lot of pressure. It was the prospect of helping open Abnormal Wine Company (now called The Cork and Craft) with chef Phillip Esteban that brought Tony back to San Diego. He then became executive chef at Underbelly before Fortunate Son.
Tony says a lot has changed in San Diego's culinary scene since he first started, and the city is now becoming a draw for the field—to which he credits the noncompetitive atmosphere. Chefs can come to San Diego and establish themselves fairly easily compared to other culinary destinations, like San Francisco, where he said he may still be a line cook or sous chef had he stayed. While working at The Cork and Craft in Rancho Bernardo, Tony got the unique experience of taking higher-end food and bringing it to people at a more affordable cost.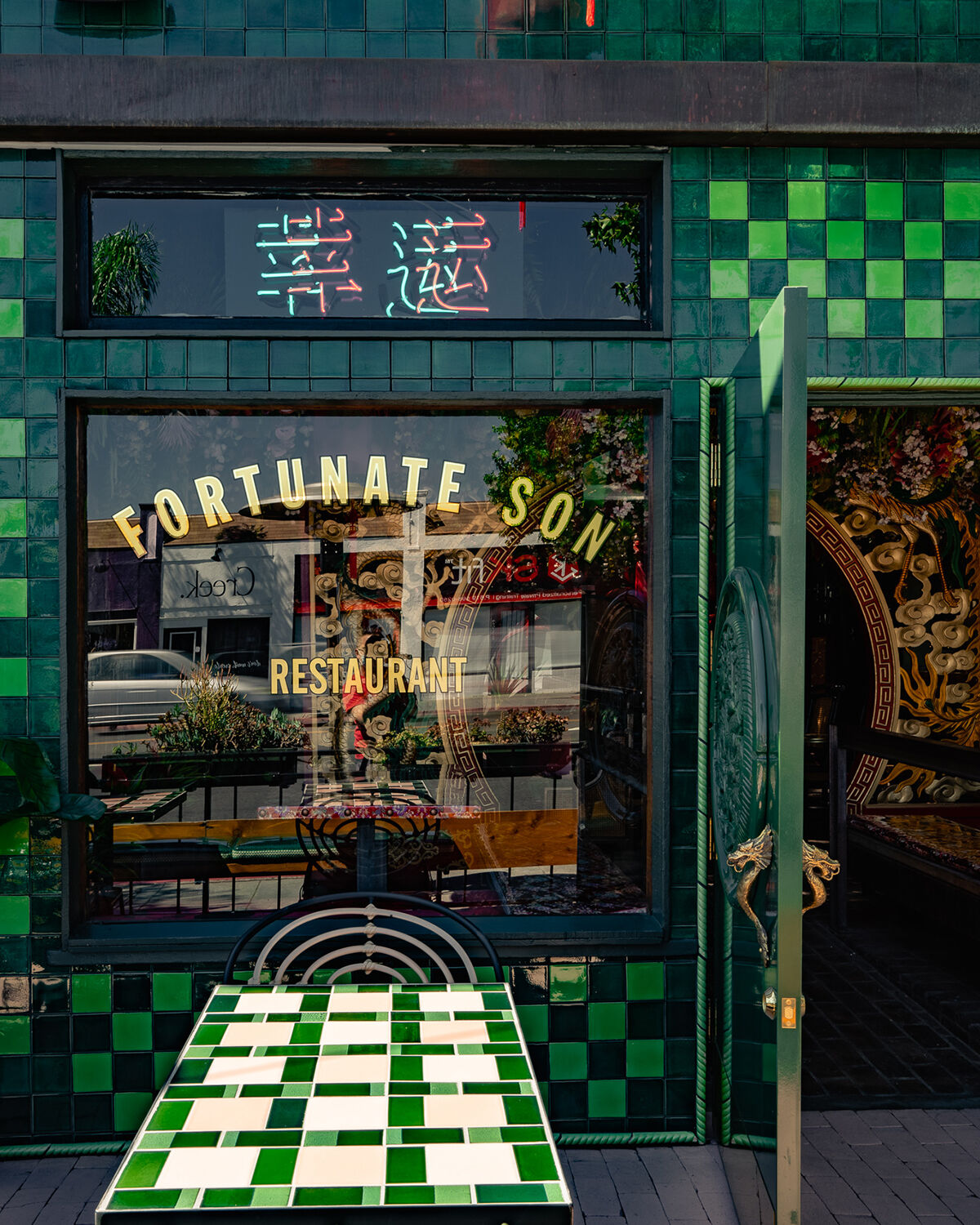 Having opened a restaurant both before and during the pandemic, Tony was able to share the differences between them. While the remodeling of Fortunate Son went smoothly, opening was naturally a more difficult experience—takeout becoming the new way of plating food and their typical demographic expanding were both challenging. What kept him going as a chef was being able to get up every day and work with his staff, who all share the same passion for cooking food.
Tony then gave us a rundown of the menu at Fortunate Son: He says his favorite dish is his take on the Panda Express–inspired orange chicken. His orange chicken sauce has both fresh oranges in it and dehydrated orange peel, to give it a more umami taste.
In Hot Plates, a new shopping center called Tremont Collective is opening this summer in downtown Oceanside, bringing with it new locations for Bottlecraft and Communal Coffee. A food truck specializing in Laotian and Khmer street food, The Sticky Rice Spot, has found a home at 16th and G streets in East Village and will serve dishes like lemongrass chicken stir-fry daily from noon to 7 p.m. Also in East Village, it's been confirmed that a new speakeasy will be built inside Neighborhood, but there's still no word on the name or the concept. Troy discovered during his visit to Bowlegged BBQ in Oak Park that the owners are looking to open a second location in San Diego.
In Two People for Takeout / Two People for $50, Tony's pick was Yakyudori on Convoy Street for the ramen and Japanese curry. Troy's pick was Bowlegged BBQ for the pork ribs, mac and cheese, sweet collard greens, and dirty rice that can be enjoyed in the lively backyard. David's go-to place for burritos and beer before a Padres game is Lolita's Mexican Food, where he recommends trying the 2 in 1 and Tsunami burritos.
Thank you for listening! As always, we want to hear from our listeners. Do you have a question for Troy? Need a recommendation for takeout? Is there a guest you want us to book on the show? Let us know! You can call us at 619-744-0535 and leave a voicemail, or if you're too shy, you can email us at [email protected]. See you next week!