This week's episode is brought to you by North Lake Tahoe
Today's episode starts with news about one of the city's buzziest restaurant openings: Fort Oak. Troy had the First Look and tells us about its seafood-centric menu, the high design, and how a parking garage caused major problems.
Elsewhere in Hot Plates, we discuss Sister Ray's, a new chili dog and burger concept from the teams behind The Balboa Bar & Grill and Luigi's Pizzeria; an Italian concept moving into Bankers Hill this May with Michelin-star resumes; and a New York Times piece on the omakase-only Kearny Mesa restaurant Hidden Fish.
Today's guest is Moe Girton, a pioneer of Hillcrest's restaurant scene and a partner at Mo's Universe, which includes Gossip Grill, Urban's Mo's, Hillcrest Brewing Company, and Baja Betty's. She talks about starting her career as a "door girl" at The Flame, moving up from bartender to management, opening Gossip Grill 10 years ago, and her new venture at InsideOut. We're talking about how gay rights negatively impacted Hillcrest's LGBTQ scene, why she calls Gossip Grill a "women's bar" rather than a "lesbian bar," and more.
Our hot topic is about just how vegan San Diego really is according to a recent survey. And in Two People/$50, we're recommending Muzita, Facing East (and Troy's quest for the best xiao long bao in San Diego), Pomegranate, and El Carrito.
Subscribe to the Happy Half Hour on iTunes or Google Play, or listen below.
Recent Episodes
For all previous episodes, click here.
Would you like to sponsor a podcast episode at your restaurant or bar? Email David, our producer and digital media director.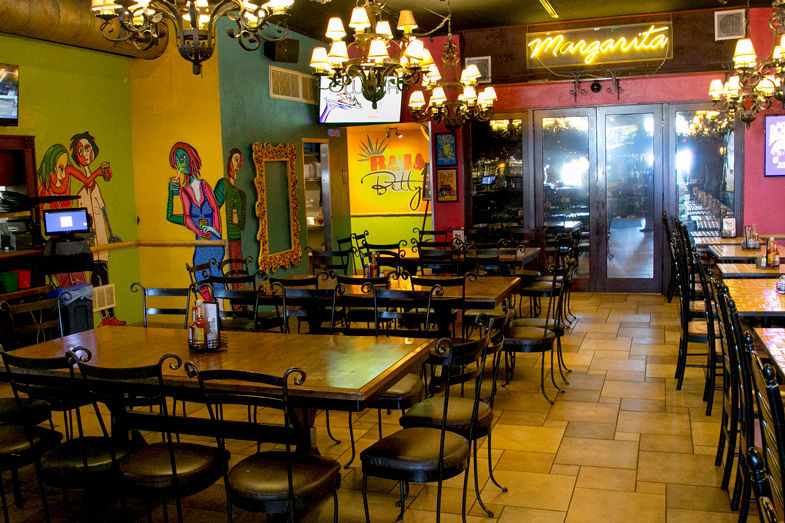 Lukas Volk