We have a very special edition of the Happy Half Hour! We taped this week's episode at Petco Park during the recent Padres game versus the Seattle Mariners, and our special guest is Carlos Vargas, the executive chef for the San Diego Padres. Carlos talks about how the food served at Petco Park has gotten so much better over the years with the inclusion of local restaurants, what it's like cooking for VIPs in the stadium's suites, and he reveals how many pounds of hot dogs and tri-tip they go through in a season (it's a lot!). Carlos' pick for Two People, $50 is Porchetta Shack, and the SDM staff liked Cesarina, Death by Tequila and Royale.
This week in Hot Plates, we talked about Roscoe's House of Chicken and Waffles filing a permit to finally open its first San Diego restaurant in Barrio Logan, Shake Shack's new Little Italy restaurant, and chef Giuseppe Ciuffa (who was one of the opening chefs at the former Bottega Americano and runs the kitchen at Caroline's in Scripps) opening Candor in La Jolla. Troy also shares the story about how he met his now fiancé (you gotta hear it!)
David's 60 Second Beer Review this week is Karl Strauss' regreen Brut IPA, a collaboration with Taylor Guitars.
This week's Hot Topic is a soda bill one media outlet called the "Big Gulp Ban" that didn't make it into the California Legislature, which sought to ban restaurants and grocery stores from selling sodas larger than 16 ounces.
We want to hear from our listeners! Call us at 619-744-0535 and leave a message or email [email protected]. You can give us your recommendations for Two People, $50, or tell us about any news happening in San Diego's culinary world.
Our sponsor is the San Diego Padres—get tickets at padres.com
Subscribe to the Happy Half Hour on Spotify, iTunes or Google Play, or listen below.
Recent Episodes
For all previous episodes, click here.
Would you like to sponsor a podcast episode at your restaurant or bar? Email David, our producer and digital media director.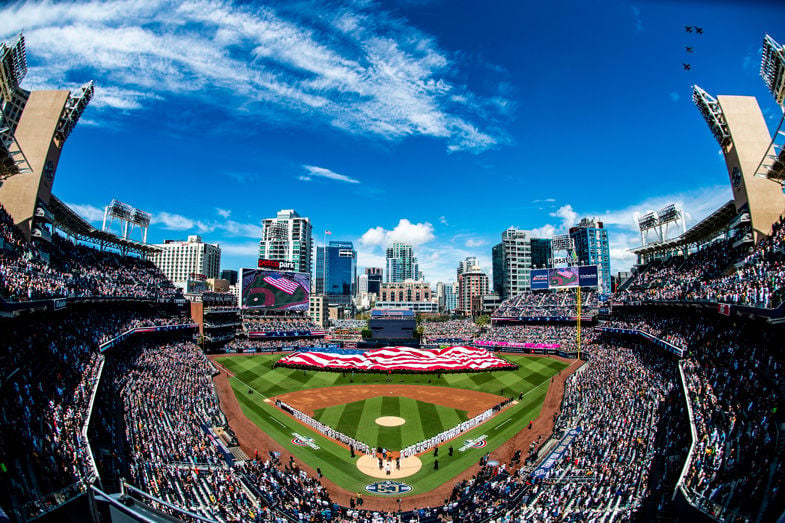 San Diego Padres