On today's Happy Half Hour, hosts Erin Chambers Smith and Troy Johnson along with producer Archana Ram are talking restaurant news, including the closing of The Cheese Store of San Diego in Little Italy and the opening of Farmer's Table in La Mesa.
Then Andy Harris, the owner of Grande Ole BBQ y Asado in North Park, drops by to talk about how his career journey took him from working with Blink-182 and managing bands to running what Troy has dubbed "The Best BBQ in the City." He also discusses how growing up in Texas influenced his barbeque style, and how "San Diego palettes are growing up."
Andy sticks around to chat about the day's hot topic, an article that begs the question: Is meat manly and how does society pressure us to make gendered food choices?
We also talk Small Bites, including where to get a great meal for two for under $50, including Super Cocina, Delhi Kitchen, and Noble Experiment.
Subscribe to the Happy Half Hour on iTunes or Google Play, or listen below.
Recent Episodes
For all previous episodes, click here.
---
Would you like to sponsor a podcast episode at your restaurant or bar? Email David, our producer and digital media director.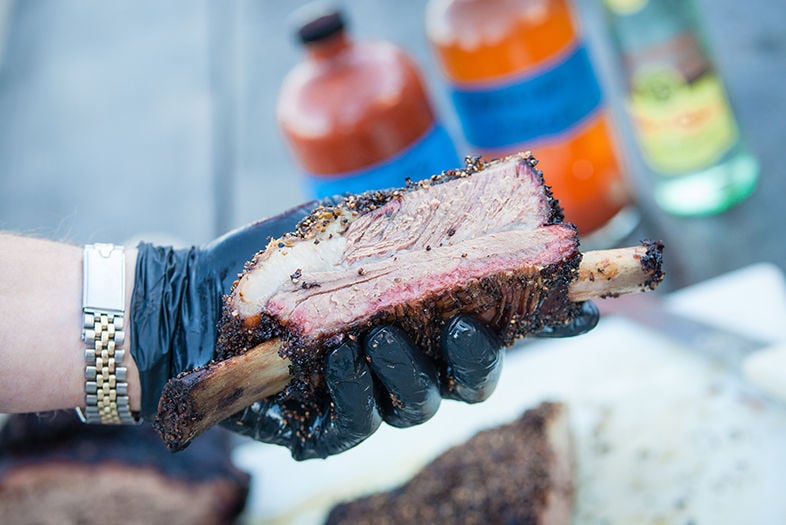 Grand Ole Barbecue y Asado | Photo: John Dole