On today's Happy Half Hour, hosts Erin Chambers Smith and Troy Johnson, along with producer Archana Ram are talking about the latest restaurant news, like second locations for both Nomad Donuts (North Park) and Mendocino Farms (Del Mar).
And we're joined by Angela Landsberg, Executive Director of the North Park Main Street association, which is hosting the Taste of North Park, a dining and drinking event on October 14 with food from Crazee Burger, Tamarindo, and more, plus 16 craft brewers, like Modern Times Beer and Thorn Street Brewery. (Word to the wise: The event always sells out!)
Today's guest is Claire Groebner, Development Coordinator at Olivewood Gardens and Learning Center, a seven-acre garden in National City that provides nutrition education, cooking classes, and other health-focused resources to the public, particularly in the South Bay. Claire explains why National City is a "food swamp" and what Olivewood is doing to shift the perspective through kids' field trips, gardening lessons, and open house events (the next one is September 29!). Also, she tells us the story of one of their "kitchenistas" who just opened this restaurant.
In hot topics, we're chatting about the ongoing legal battle over the term "natural."
And we share our recommendations for Two People/$50, including Dumpling Inn, Little Lion, Dark Horse Coffee Roasters, and Plant Power Food.
Subscribe to the Happy Half Hour on iTunes or Google Play, or listen below.
Recent Episodes
For all previous episodes, click here.
---
Would you like to sponsor a podcast episode at your restaurant or bar? Email David, our producer and digital media director.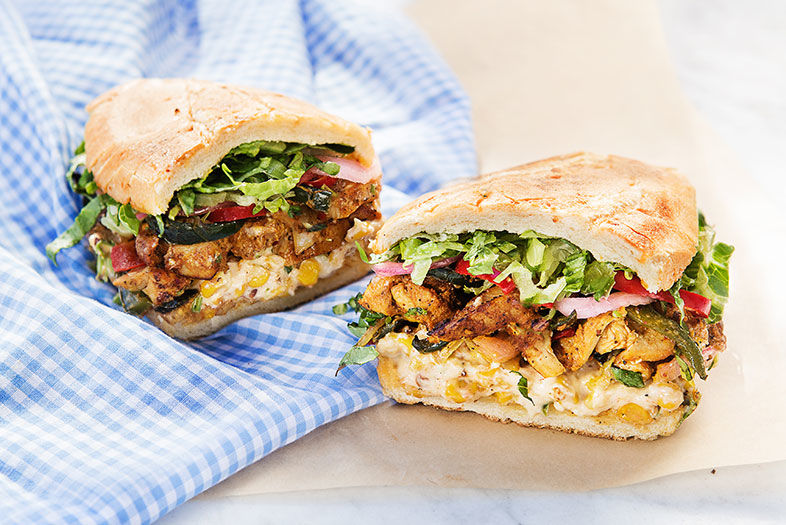 Mendocino Farms is opening a second location in Del Mar.