Today's Happy Half Hour is our special year-end wrap-up, with hosts Erin Chambers Smith and Troy Johnson, along with producer Archana Ram and digital wizard (our "guy with the wires") David Martin
We're starting as we always do with Hot Plates, including a new sushi spot in Leucadia and two openings in Bankers Hill—a coffee shop from a popular local roaster and an Italian restaurant courtesy of a father-son duo from Rome.
This week's Hot Topics include a New York Times story about how recent Southern California wildfires have devastated avocado and lemon groves, and the biggest food trends of 2017, according to USA Today.
Finally, we're bringing you our favorite food moments from the past year, along with some of our most memorable Happy Half Hour episodes:
New Restaurants
Meal of the Year
New-to-Us Finds
Favorite Happy Half Hour Guests
We're off next week—see you in 2018!
Subscribe to the Happy Half Hour on iTunes or Google Play, or listen below.
Recent Episodes
For all previous episodes, click here.
---
Would you like to sponsor a podcast episode at your restaurant or bar? Email David, our producer and digital media director.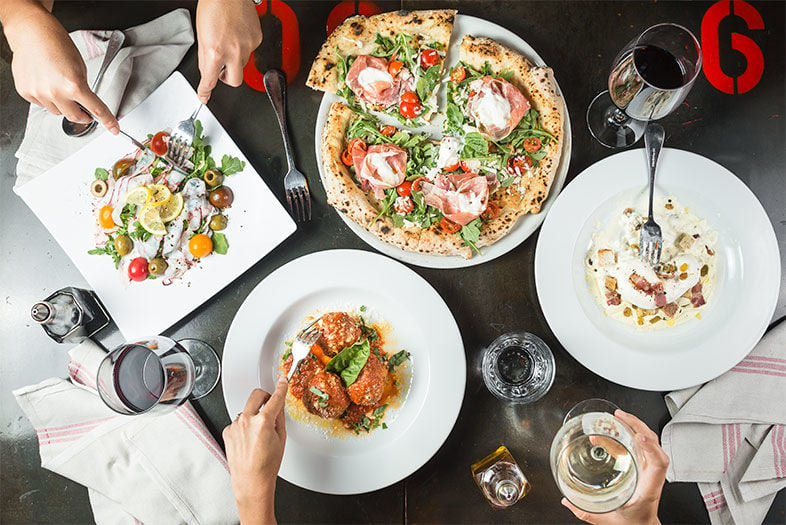 Officine Buona Forchetta | Photo: Justin McChesney-Wachs