On today's episode of the Happy Half Hour, hosts Erin Chambers Smith and Troy Johnson, along with producer Archana Ram are coming at you from La Jolla at the Ronald McDonald House Charities of San Diego's Dream House. The organization—which provides accommodations, food, and more for families with a critically ill or injured child at a local hospital—is hosting its 14th annual raffle. There are more than 2,300 prizes to win, from a Maserati and a New Zealand vacation to the $4.9 million mansion we're podcasting from. Enter to win at sdraffle.com (early bird deadline is February 16!).
In Hot Plates, we're dishing about the makeover at Nine-Ten La Jolla, a Modern Times expansion, and a new ice cream shop from Dark Horse Coffee Roasters.
Our guest is Tom Gable, former food critic and wine editor at San Diego Magazine. He talks about how he went from writing finance columns to covering food and wine, what the city's food scene was like in the '80s, and which neighborhood was considered the French capital of San Diego back in the day. Tom also shares his top pick for a budget-friendly white wine.
We end with Two People/$50, including the bar at Jake's Del Mar and Red O.
Subscribe to the Happy Half Hour on iTunes or Google Play, or listen below.
Recent Episodes
For all previous episodes, click here.
---
Would you like to sponsor a podcast episode at your restaurant or bar? Email David, our producer and digital media director.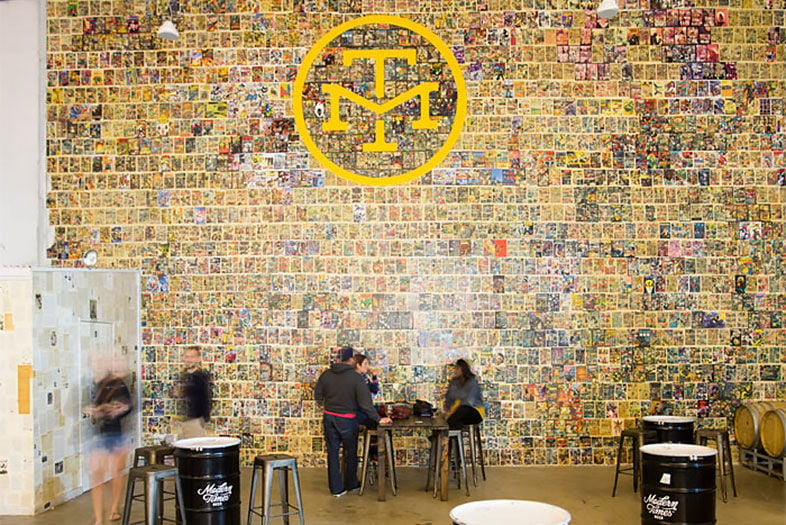 Modern Times | Photo: Luis Garcia