On this week's episode, hosts Erin Chambers Smith and Troy Johnson along with producer Archana Ram are talking restaurant openings, including the new Shank & Bone in North Park, Modern Times's plans for a plant-based restaurant in Encinitas, and Herb & Wood's North County expansion.
Our guest is Arturo Kassel, owner of Whisknladle Hospitality, whose restaurants span Catania, Milagro Winery in Ramona, and the eponymous Whisknladle in La Jolla, which just celebrated its tenth anniversary. He talks about how La Jolla has changed in the last decade, why restaurants "age in dog years," and their latest ventures in Sorrento Valley: Gravity Heights brewpub and Park Commons food hall.
Our hot topic is about a startup working on a once-a-day capsule to keep peanut allergy sufferers from, well, suffering.
We end with Two People/$50, including Chennai Tiffins, Red Fox Room, and Ruth's Chris.
Subscribe to the Happy Half Hour on iTunes or Google Play, or listen below.
Recent Episodes
For all previous episodes, click here.
---
Would you like to sponsor a podcast episode at your restaurant or bar? Email David, our producer and digital media director.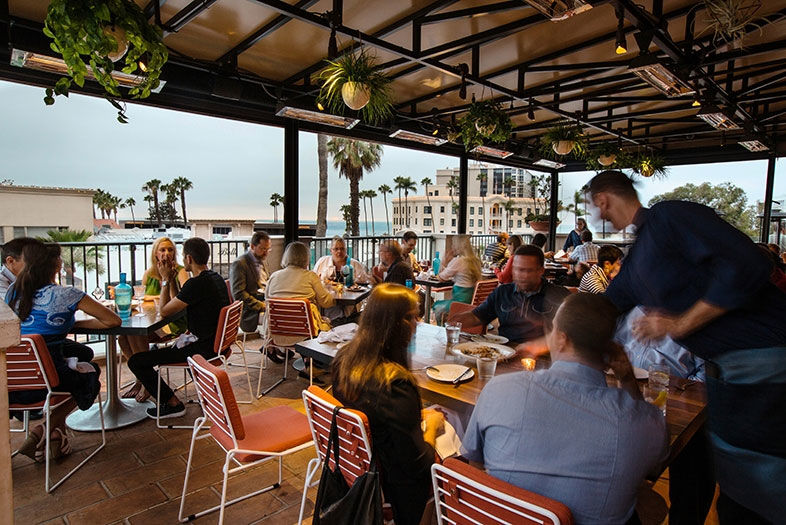 Catania | Photo: Sam Wells