Absinthe sure got pigeonholed. We are all aware that within 15 minutes of drinking it, you speak in tongues, dictating the next great American novel onto the bar napkin. Another 30 minutes, and you descend into madness. Such a mythologized spirit, the drink of long-dead poets and thinkers and ascenders and descenders. And now it has its own restaurant in San Diego, sort of.
Wormwood just went into the space recently vacated by the beloved Jayne's Gastropub. It's the project of Amar Harrag, who brought a jolt of modern blood to Old Town with Tahona and its accompanied secretish bar, Oculto 477. Beverage director Ben Marquart (Ironside, Saiko Sushi) has been tasked with creating the city's first absinthe bar, proving that the black licorice-flavored, green golbin-colored spirit is far more diverse and nuanced than once believed.
In the kitchen is chef Danny Romero, a native of Calexico who moved to San Diego 15 years ago, fell in love with the fire and grit and hustle of the restaurant kitchen. He worked at two-star Michelin restaurant Addison in Del Mar, and along with other members of the staff, was part of the popular underground dinner series, Tortoise. Both men come on this week's episode to talk absinthe and explain the concept.
In news, the luminously haired kitchen maestro Richard Blais has another national TV show coming out in the next couple of weeks—called Next-Level Chef on Fox, he'll be alongside Nyesha Arrington (Top Chef) and Gordon Ramsey, and one of the first contestants will be a San Diego influencer, AE Southamavvong. In La Jolla, the Puesto group has named the chef for their upcoming Italian concept in La Jolla, Marisi. Chad Huff (ex-Providence) will be in the kitchen along with spirits director Bea du Bois who was at three-star Michelin The Restaurant at Meadowood. Phenomenal food nonprofit Kitchens for Good (essentially, a free culinary school for people who need a little help), has just opened up their own store and you should absolutely shop here for the holidays. And finally, we spotlight a new brand, Betera, a sparkling NA beverage brand launched in San Diego by a couple of former chefs who worked for Jean-Georges.
For two people, $50, Troy says we absolutely must go support Priscilla Curiel and her new Tuetano Tacqueria location in Old Town. David went to Awash Ethiopian Restaurant for the Tibs and sampler plates. Ben is yet another person to rave about El Barbecue, and Chef Danny recommends the Vodka Pasta at Cardellino and the scallops at Chef Jun.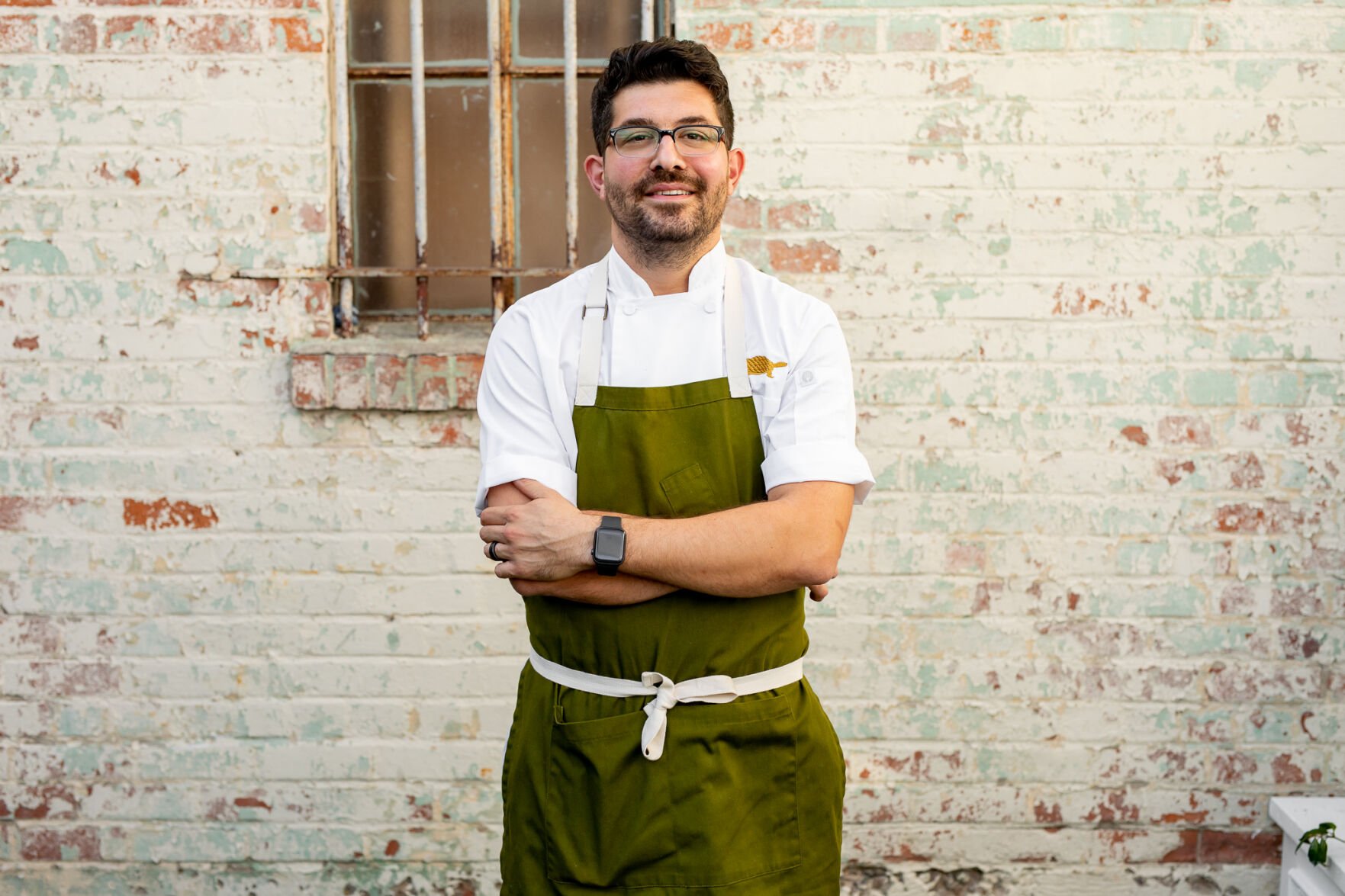 Arlene Ibarra