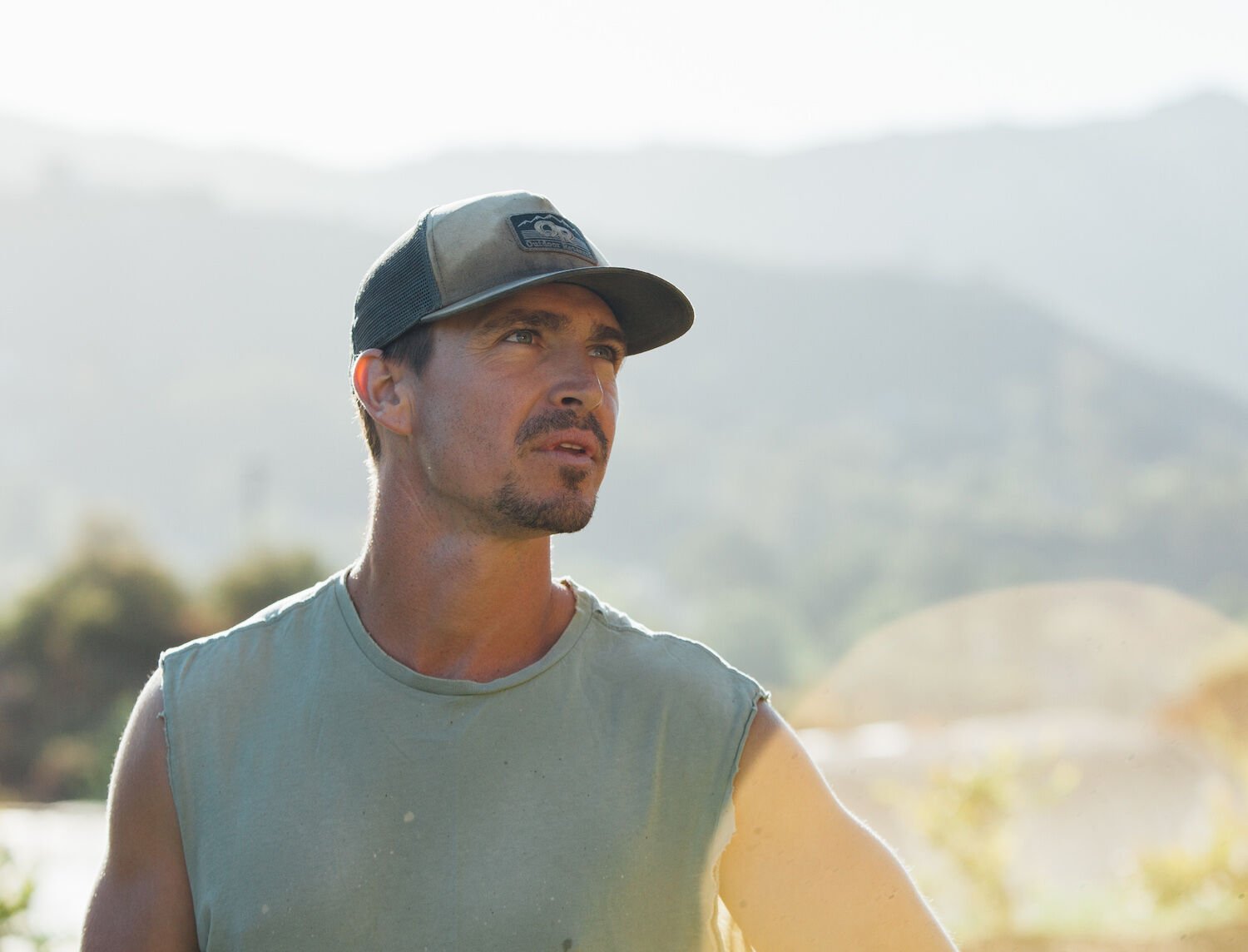 Photo Credit: Lauren di Matteo
Over the last few decades we've really started to ask questions about what we're eating. Does the green label really mean organic—or was it grown on an organic "section" of a farm, gobbling up pesticides in the wind? If I'm buying this tomato in January, and it was grown in Florida sand, picked unripe, and gassed on the train on the way to California—what, exactly, am I getting out of this? Why do some eggs look like mandarins and some look like a vague notion of the color yellow?
Farmers markets definitely make us feel better about what we're putting on our tables. You get to meet the people who grew what you eat. Look 'em in the eye. See if you get any frankenfood vibes.
On this week's episode of Happy Half Hour, Troy and David talk to one San Diegan whose life was altered pretty radically when Stefani de Palma visited his farm stand. His plot of land in Escondido—Sage Hill Ranch Gardens—was fairly small, three acres. But De Palma—then chef de cuisine of Addison—saw the promise. She worked with Spencer, used his farm as a sort of R&D plot for the restaurant.
This month, Addison was named a three-star Michelin restaurant—one of only 14 in the country, the famed guide's highest honor. And Sage Hill was name-checked on the menu.
Not bad for a guy who became an accidental farmer in an effort to save his family's land. A few years back, Spencer's family was considering selling the property. He couldn't bear to leave it, so he convinced them to let him try to grow some food. With a clean slate and zero farming experience, Spencer opted to try traditional farming like his neighbors—but his plot was too small and too steep for tractors and machines.
So Sage Hill Ranch & Gardens became one of the only farms in San Diego County to be entirely human-powered. No synthetic fertilizers or tilling, actually serving as a carbon sink for the area.
"How do we feed our people and not destroy the earth?" is the big question he deals with on a daily basis. Spencer talks with Troy and David about his surprising career shift, and how eating certain foods helped him solve his own health issues.
This episode is recorded live on location at Pacific Point lobby bar, the sushi lounge at Park Hyatt Aviara overlooking the natural preserve and coastline in Carlsbad. Chef Aaron Nguyen, who was a chef at Nobu for years, serves up a few incredible dishes. And Aviara chef Chris Carriker shares the pretty hilarious story about the time he won an episode of Chopped right before the pandemic hit.
In "Hot Plates," chef Stefani says goodbye to Addison after announcing her departure last year. One of Tijuana's top chefs, Ruffo Ibarra, will be joining the Be Saha Group to take over the culinary program at the revamped gem, Guild Hotel in downtown. A Solana Beach local opened San Diego's second zero-waste grocery store called Local Scoop to power sustainable living and support local growers.
Troy's recommendation during "Two People, Fifty Bucks" was a low profile seared albacore poke and smoked ribs with lemongrass ponzu from the Charcoal and Soy food truck while David raved about a light, refreshing smashburger and friendly atmosphere at Harland Brewing Co.
Listen to the full episode of Happy Half Hour for details on where to eat next.