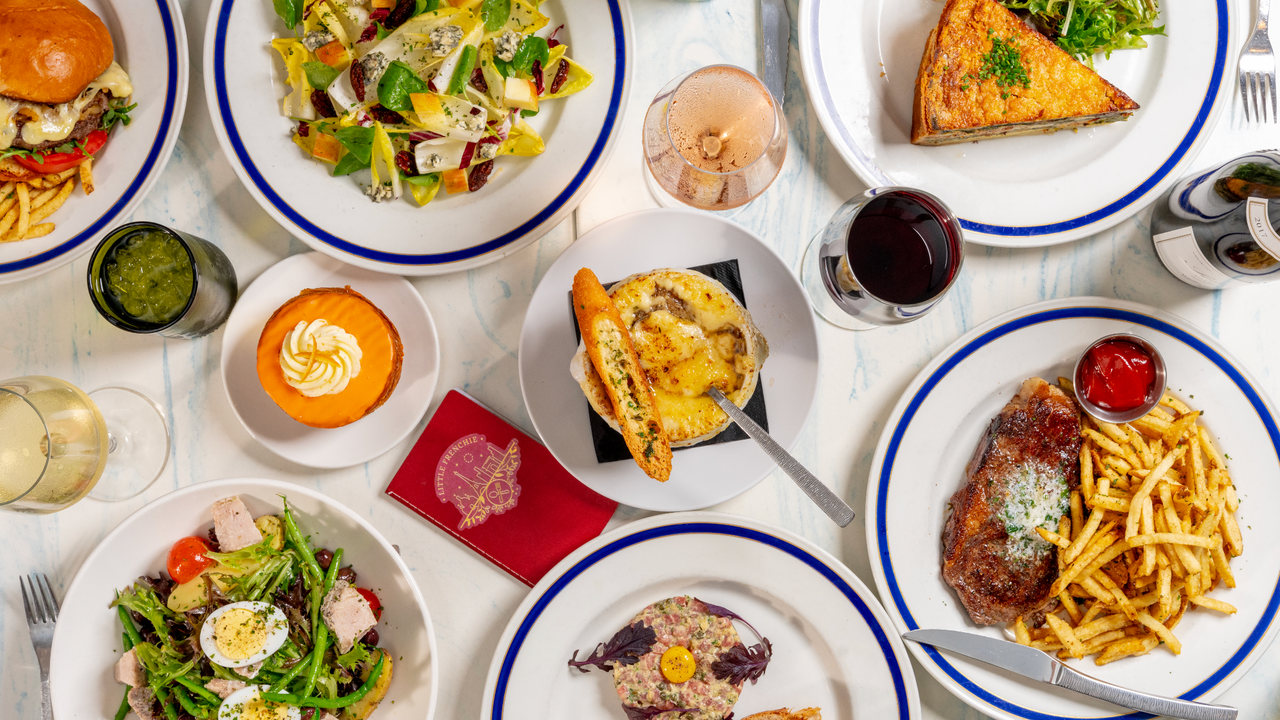 Courtesy of Little Frenchie
Ice cream shops don't usually spawn modest empires—but this one did. Born and raised in Coronado, David Spatafore opened a little scoop place, MooTime Creamery, in 1998. He built it in the same neighborhood where he grew up and met his wife. Now, his food hall, Liberty Public Market—the market that started the trend in San Diego—is the epicenter of life in Point Loma. He's got a steakhouse, Stake, and a flip-flop-and-tiki-shirt concept with The Islander, which is now home to a tiny donut shack called Dinky Donuts. Blue Bridge Hospitality is a homegrown success started with a little cream and sugar.But today we want to talk about Little Frenchie, their Michelin-recognized spot and one of the best damn French bistros in San Diego. So we invited over the men who put the good in it: Blue Bridge exec chef Matt Sramek and VP of Operations Matt Gordon (a beloved chef in San Diego, he's also the former owner of Urban Solace).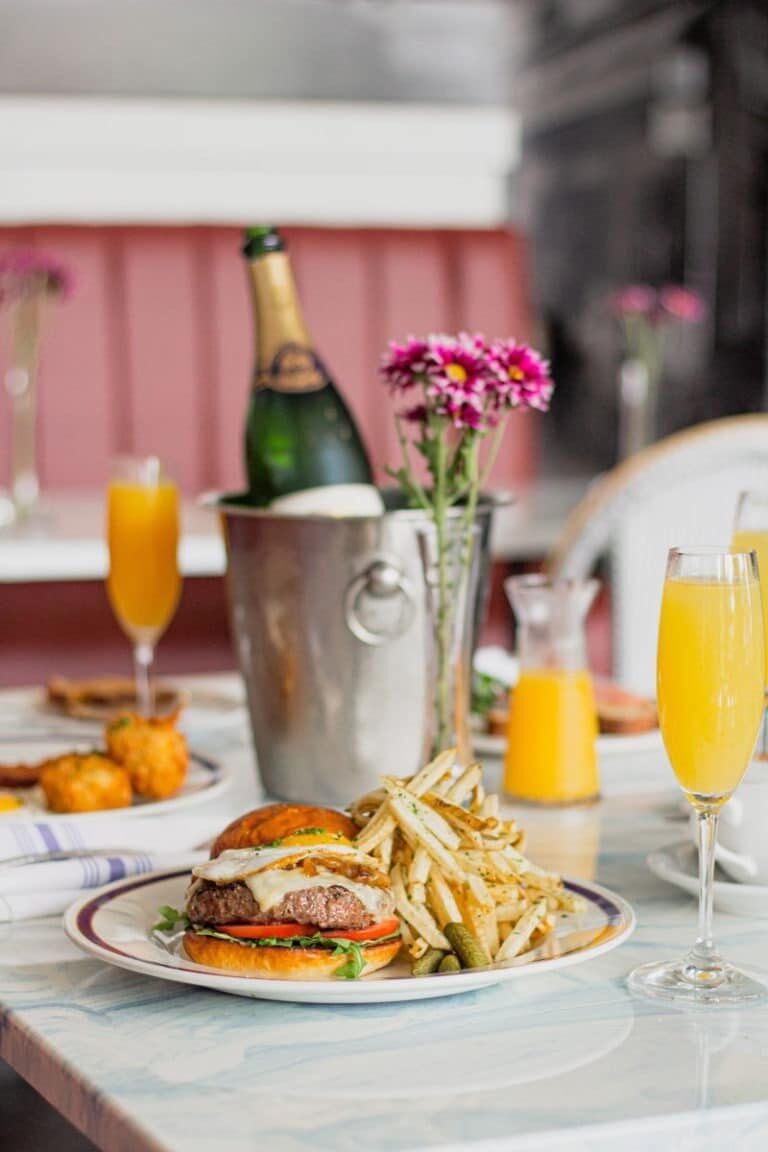 Courtesy of Little Frenchie
"We're cooks—we think about food all day. We dream about food. We love the stress and rush of it," Sramek says.Sramek got his start in kitchens under chefs Bruno Lopez and Douglas Dodd before signing on as a chef de partie (line cook) for Thomas Keller's Bouchon Beverly Hills. He landed in San Diego at Amaya, worked his way across the city, and eventually became executive sous chef for Blue Bridge.
The "pair of Matts," as David calls them, come into the
SDM podcast
studios and talk about what's made Little Frenchie such a hit (
Michelin has given them a plate award
three years running). They tell us about life on the island and explain their pandemic silver lining (with so much open space in Liberty Station, their market got a huge boost of traffic that hasn't slowed down).As always, thanks for listening.
Little Frenchie will cook Sunday, Sept. 10 at the Grand Tasting of Del Mar Wine + Food Festival.