In this week's episode of San Diego Magazine's performing arts podcast, hosts Erin Glenny, Kim Cunningham, and Dan Letchworth share what's new in the local theater scene, like a special Picasso at the Lapin Agile-themed edition of the Fleet Science Center's event Two Scientists Walk Into a Bar.
Also, there's plenty to rave about as we follow up last week's interview with a discussion about performer-audience tension and the powerful themes at work in Moxie Theatre's Blue Door.
Plus, we're coming to you from behind the scenes at San Diego Opera, which has a ton of programming this season both in and outside the theater. General Director David Bennett shares some advice to help opera newbies approach the art form, and a special discount code on Falstaff tickets for Friday the 24th, just for podcast listeners!
Subscribe to the Show About Shows on iTunes or Google Play, or listen below.
Recent Episodes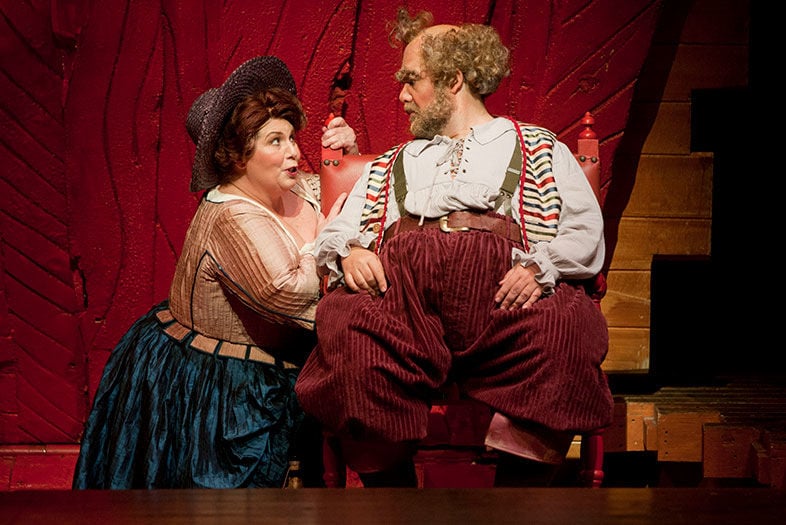 San Diego Opera's Falstaff | Photo by J. Katarzyna Woronowicz Johnson