In this week's episode of San Diego Magazine's performing arts podcast, hosts Erin Glenny and Kim Cunningham, along with producer David Martin (Dan Letchworth is out sick!), share what's new in the local theater scene, like the Old Globe's dramaturg publishing a YA mystery and BD Wong's staged reading of Mr. Holland's Opus at SDSU.
Kim speaks about her April issue Q&A with Gene Kelly's widow, Patricia Ward Kelly, who is coming to Balboa Theatre. Kelly says there's a lack of original movie musicals being produced because they are so risky and costly. La La Land was an anomaly.
While that's true, we're not totally complaining. Some of our favorite shows to see are revivals of the oldie-but-goodies, mainstream rock operas, Disney shows, and more. And the recycling of material continues with Mr. Holland's Opus and the Jimmy Buffet musical coming soon to La Jolla Playhouse. But it does mean that completely original works must wait in the wings. What do you think about this trend, and the struggle for balance?
Subscribe to the Show About Shows on iTunes or Google Play, or listen below.
Recent Episodes
For all previous episodes, click here.
---
For guest or review inquiries, email [email protected]. For sponsorships, email [email protected].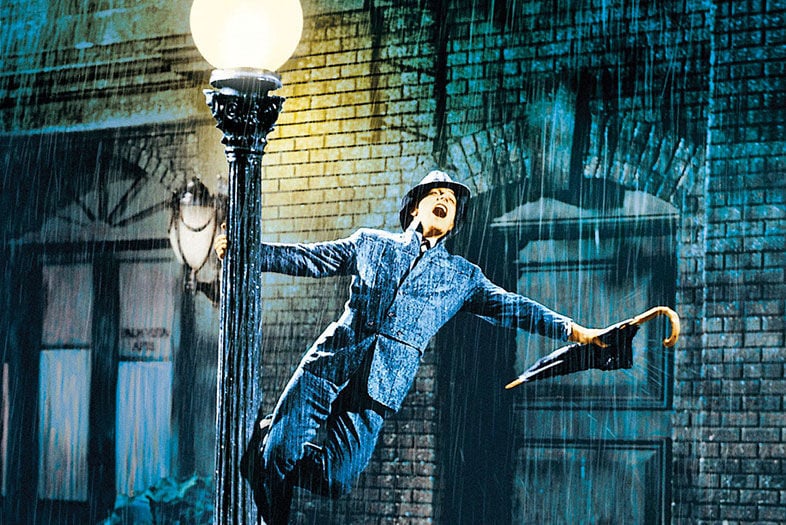 Gene Kelly in Singin' in the Rain