Date of Photo: September 7, 2014, 7 p.m.
Location: Tabletops—the surf spot just south of Seaside Reef in Solana Beach.
Camera: Canon EOS-1D X in an SPL Water Housing. (Housing made in San Diego by Sean LaBrie.) Canon EF 16-35mm f/2.8L II USM zoom lens. ISO 10,000. f/6.3. 1/500 sec.
Mark Johnson regularly paddles out into the swell to capture some of San Diego's most breathtaking sights. "Something about shooting while totally immersed in wilderness, and the way that sunlight plays through flexing prisms of water—it's just magic," says the San Diego-born photographer. On this day, Hurricane Marie had left a thin layer of clouds in the sky and Johnson took note of the possibility to shoot. "High thin clouds like that always get me thinking about how fabulous the sunset is going to be with the light bouncing off the clouds."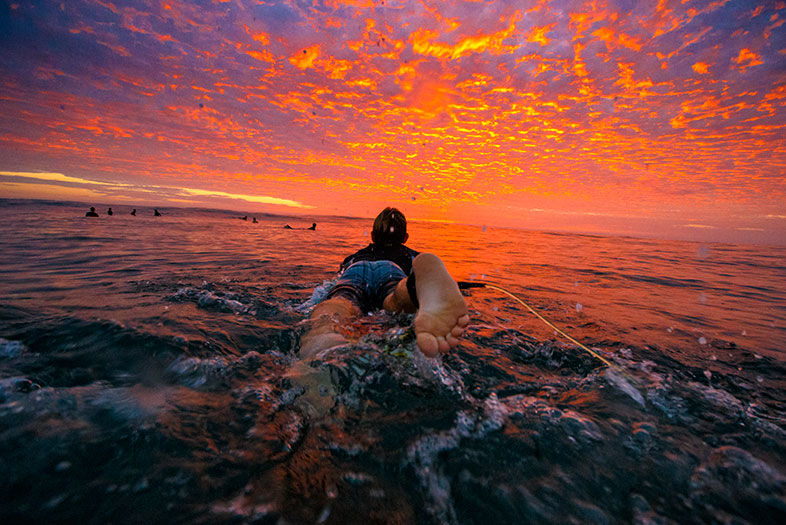 Photography by Mark Johnson