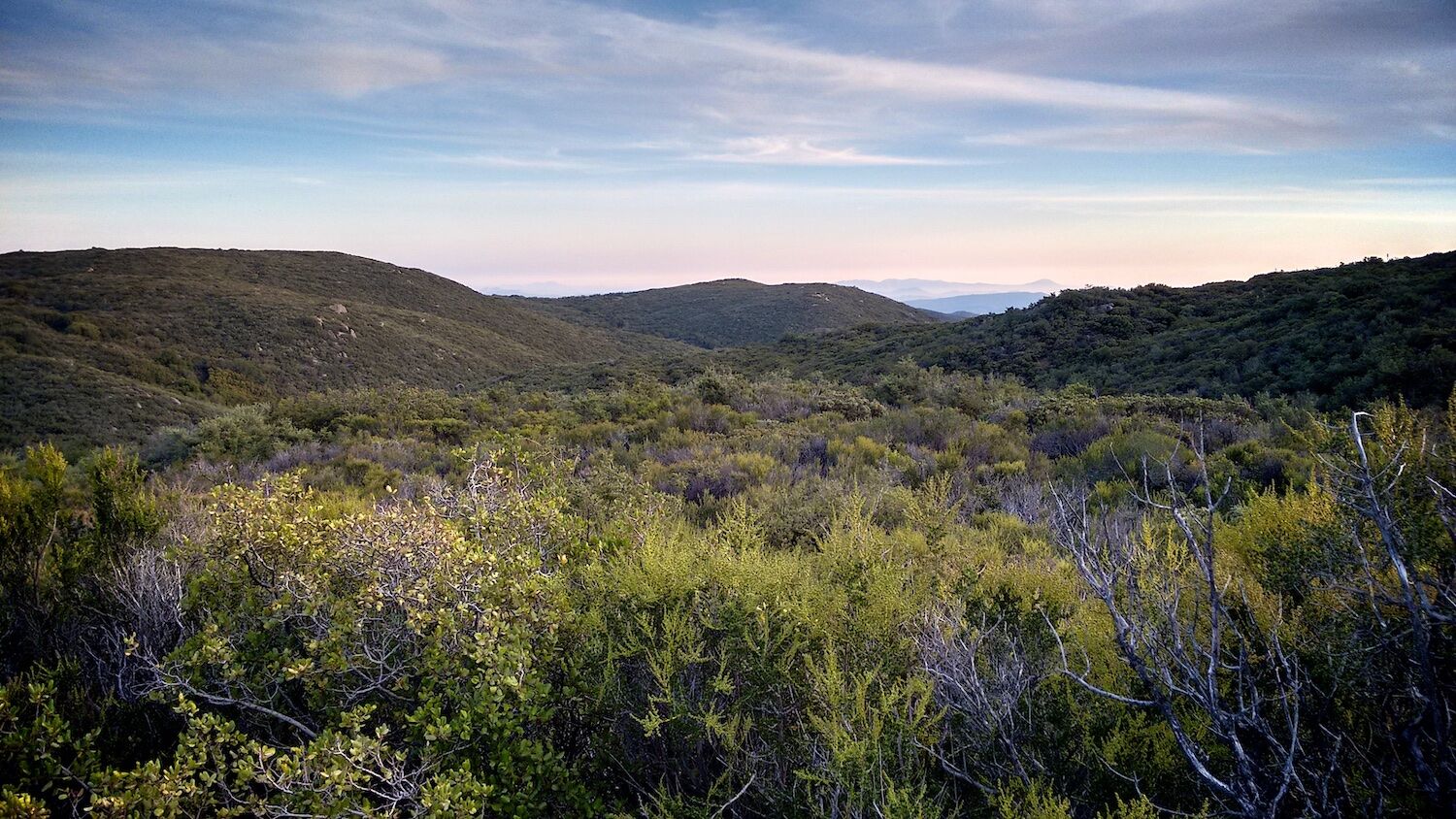 Courtesy of USDA Forest Service
My seven-year-old son and I love Mission Trails. Together, we've tackled all five of the area's peaks twice, and we are currently on a mission to cover every inch of trails in the park. What's great about San Diego, though, is that you can get lost scoping out every trek in one area and still have a world of great hiking nearby to discover.
If you're willing to drive a little bit for a new route, you'll find mountains to climb, waterfalls to see, and coastal trails to explore. Here are five of the best hikes within an hour of San Diego: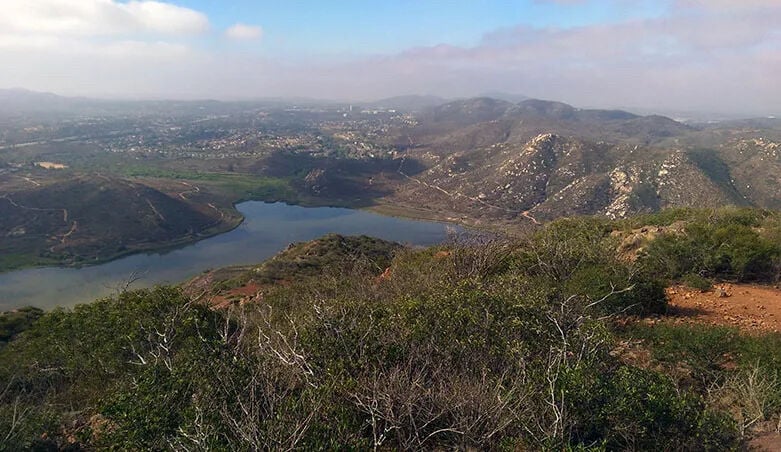 Courtesy of Get Go Outdoors
Bernardo Mountain Summit Trail
This trail—situated a mere 30 minutes from downtown SD—overlooks Lake Hodges and takes you past the longest stress-ribbon bridge in the world. It starts along the highway, but quickly detours through spectacular meadows and marshes along the lake.
To take on the seven-ish miles out and back, park in the lot on Sunset Drive next to I-15 and follow the path down the road. At 1.8 miles, turn right to trace the Summit Trail to the top.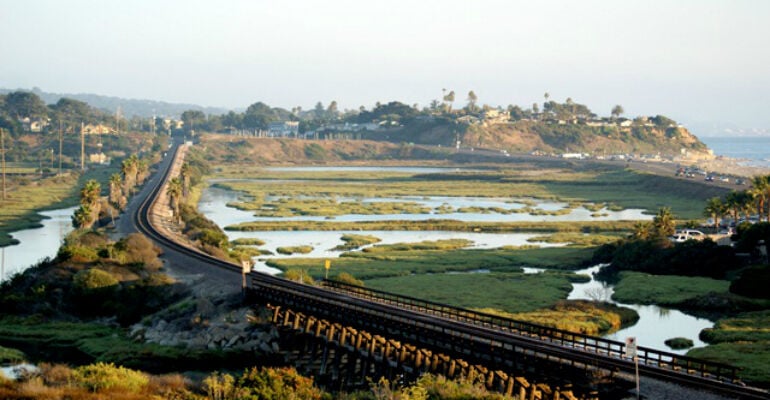 Courtesy of San Diego County Parks & Recreation
San Elijo Lagoon
Looking for a laid-back jaunt? Try this flat and peaceful hike along the lagoon between Solana Beach and Cardiff, located around half an hour from downtown San Diego. The trails through the nature park will make you forget you're just off the highway. Along the way, you'll pass by a bird sanctuary, giving you a chance to see some nature up close.
One of my favorite parts is that the park has a seemingly endless network of multiple trails, so you can keep coming back without getting bored. Start at 2710 Manchester Avenue in Cardiff and follow the La Orilla route under I-5 to the Pole Road Trail, which covers eight miles out and back.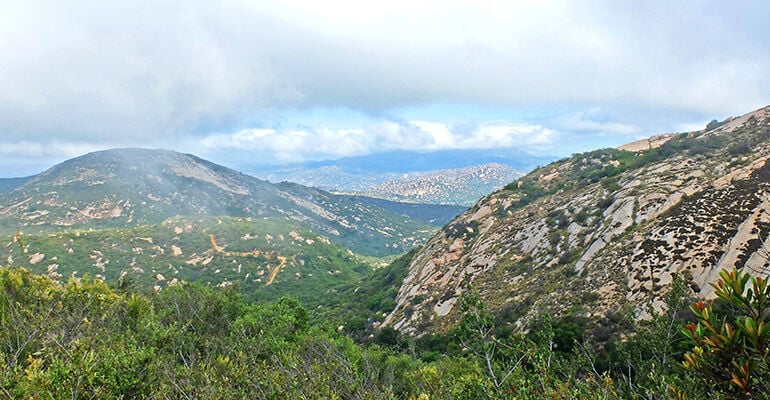 Courtesy of San Diego County Parks & Recreation
El Capitan
If you're in the mood for a more intense adventure, this hike is my absolute favorite for a serious challenge. There are multiple hills to climb on your 11-plus-mile trek out and back. Soothe your sore muscles and catch your breath by stopping to admire the truly stunning views at multiple points along the way. There are also helpful signs letting you know how far you've gone—and how much farther you have to go.
Find the trail on Wildcat Canyon Road and Shenma Road in Lakeside (about 35 minutes from downtown, depending on traffic) and follow the signposts. But make sure to check the date: El Capitan is closed in August due to the heat.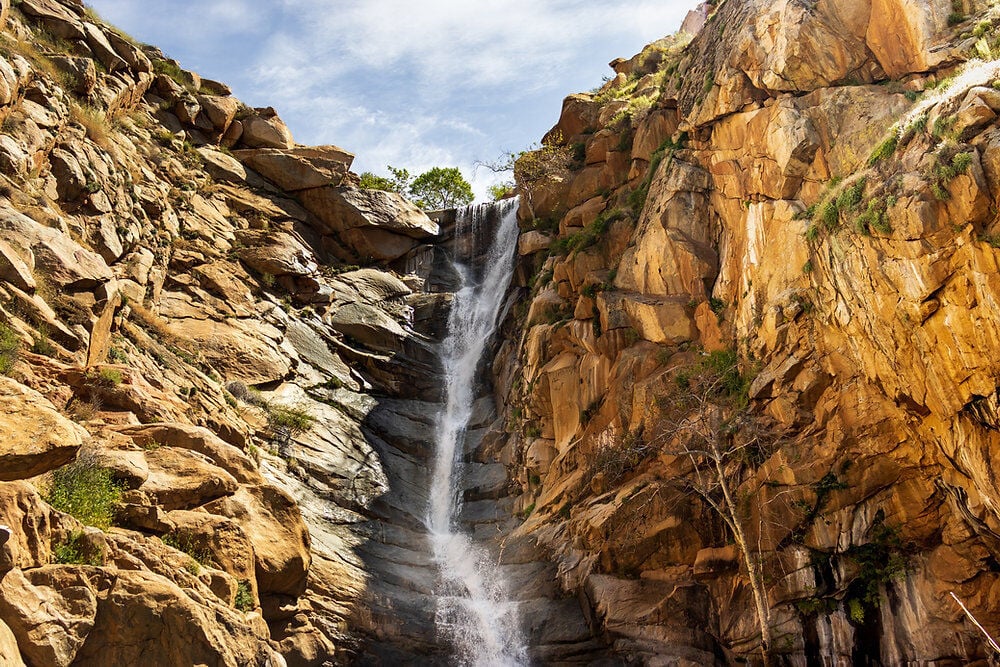 Courtesy of Mountain Made
Cedar Creek Falls
This hike leads you to a fantastic waterfall and, at just under six miles out and back, is a good choice for beginners starting to test their limits. Hit Cedar Creek during the cooler months to spot an 80-foot waterfall and a swimming hole at the end. The cliffs around the waterfall are closed to climbing, and no alcohol is allowed—because this spot used to be a place for daytime drinking and ill-advised diving.
To reach it, hop in the car for around an hour and park at the Cedar Creek Falls Trailhead on Thornbush Road in Ramona.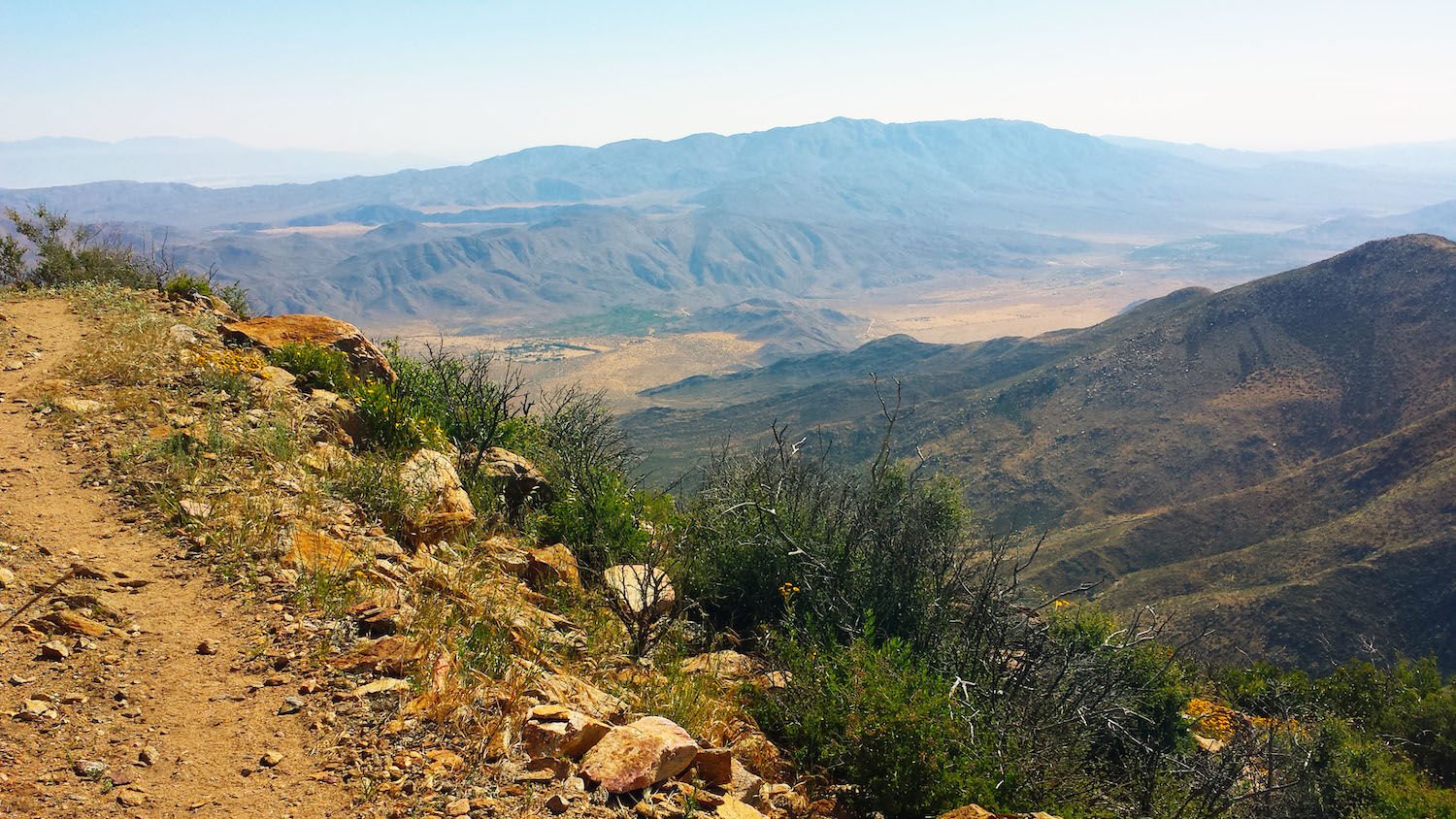 Courtesy of USDA Forest Service
Pacific Crest Trail from Lake Morena
Cheryl Strayed's memoir about hiking the Pacific Crest Trail (and the subsequent Reese Witherspoon–led movie adaptation) made the path famous—so famous that it was completely overwhelmed with hikers for a few years. Now the crowds have thinned, but the jaw-dropping beauty of the trail remains. You can follow the PCT all the way from Mexico to Canada, but there are also gorgeous short stretches relatively near to San Diego.
Located about an hour's drive away from downtown SD, one lovely section starts at the Pacific Crest Trail parking lot on Lake Morena Drive near its intersection with Lake Shore Drive, just outside the Lake Morena County Park. Take the PCT south for 2.9 miles, then turn north on a short trail that joins Morena Reservoir Road, which you can follow back to your start.