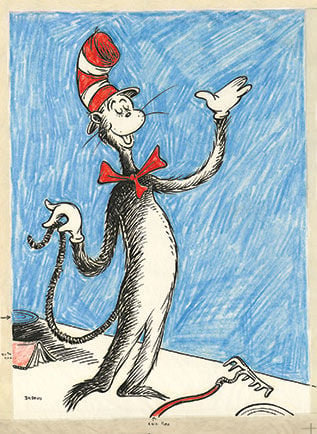 The CaT That Changed The World, 1957 Dr. Seuss Enterprises
The exhibit will showcase the art of Theodor Geisel beyond what he created for his famous books.

One section will feature the "La Jolla Bird Woman" series, 11 known paintings Ted created making fun of San Diego socialites. Titles include "Martini Bird," "Oh, I'd love to go to the party but I'm absolutely dead," and "Gosh! Do I Look as Old as That!"

Geisel painted from his home studio in La Jolla, looking out over the Pacific Ocean, for inspiration on works like "I Dreamed I was a Doorman at the Hotel del Coronado.

One of the few paintings he allowed for sale was "Raising Money for the Arts," which he donated to the La Lolla Arts Center. It was the top auction of the night and raised more money than a Cezanne drawing.

The exhibition will contain a reading nook where local celebrities like Jerry Sanders and Mary Walshok will read Dr. Seuss favorites aloud.
The Cat That Changed the World:TM & © 1957 Dr. Seuss Enterprises, L.P.  All Rights Reserved.; Lion Stroll: TM & © 1995 Dr. Seuss Enterprises, L.P.  All Rights Reserved.
---
More Fall Arts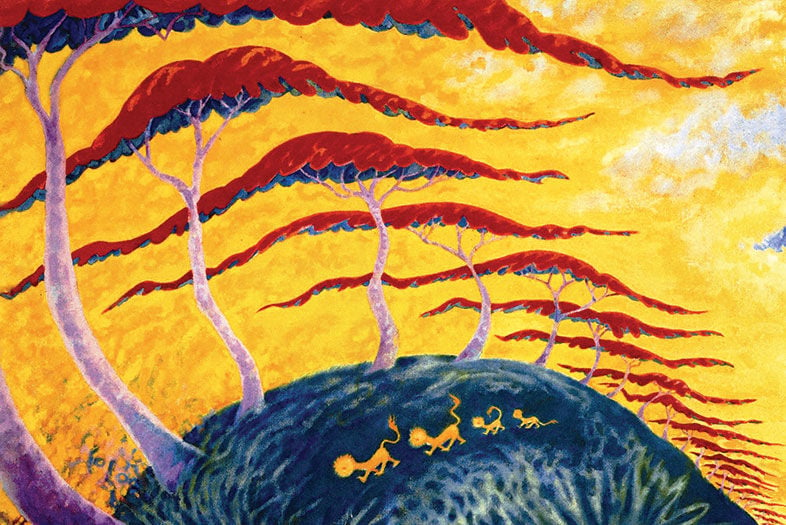 Lion Stroll, 1995 Dr. Seuss Enterprises