You know things are serious when Coachella is being postponed. On Tuesday afternoon, Goldenvoice announced via the official Coachella Twitter account that the festival, which happens every year in April, will be rescheduled to October, along with its country themed Stagecoach festival, due to concerns about the spreading COVID-19 virus, better known as coronavirus. It's only the latest in what's become an ongoing trend of canceled festivals, tours and events, including SXSW in Austin, Ultra Music Festival in Miami, Treefort Music Fest in Boise (postponed until September), Pearl Jam's North American tour, Green Day's Asia tour, Madonna's world tour and many others. And these won't be the last. And it's going to be brutal for musicians and venues.It's not easy making money as a musician. Record sales have been an increasingly less reliable source of income over the past two decades, as revenue streams only continue to grow smaller. Streaming has more or less usurped digital and physical media sales, and the royalty amounts artists receive from Spotify plays is extremely low—one stream amounts to a fraction of a cent. So bands often make up that gap on tour, where they make up a significant portion of their earnings on either a cut of door sales or bar sales along with selling merch. There's a lot of overhead involved—paying for gas, a place to stay, food, and of course the cost of having the merch printed. So when those opportunities get canceled, it's all the more challenging for an artist to make up the loss.Dealing with a pandemic like coronavirus means minimizing risk, and if it's possible to prevent the further spread of a virus that could potentially lead to fatalities, then ending major events with a lot of people in close proximity together is certainly the right thing to do. In a Forbes article, Dr. Neha Nanda explains how easily the virus could end up being transmitted from person to person: "According to the CDC, COVID-19 spreads from person-to-person as a result of close contact, which is defined as any distance six feet or closer. A setting such as a DJ tent at Coachella would likely put people at a higher risk of contracting the disease from someone else given the close proximity of surrounding people." If it's avoidable, why take the risk? Even Ice-T agrees.Still, a lot of artists are going to be hit hard by these cancellations, and there are likely to be more of them here in San Diego, even if for the time being, it's mostly business as usual. San Diego Opera has cancelled its performances of The Aging Magician in March, and Art Power at UC San Diego has cancelled all of its spring performances due to the university discouraging large-scale gatherings of 100 people or more. And it's likely more will follow. In the case of SXSW's cancellation, it's resulted in layoffs and tours being postponed. Hell, you might even be asking yourself if you should even be going to concerts or club shows right now. That's not my call to make (though I do have weekly recommendations of shows I think you should go to). Practicing caution and good hygiene is always a wise strategy, but people in the industry could use your help while the slowdown happens.So if you're unsure about going out to live music events, I recommend supporting artists in other ways. Buy a record or a t-shirt from their webstore. Download their music on Bandcamp and maybe add a few dollars to the purchase cost. And for those who are going to see shows, buy something from the merch table, leave an extra dollar or two, and make sure to tip the bartenders well. They're being hurt by this as well. It's going to be a rough couple of months for everyone who plays and supports music in some way, but we can still help each other out and, hopefully, soften the blow.
Recommended Shows in San Diego This Week:
Cult of Luna, Emma Ruth Rundle (March 11, Brick by Brick): Cult of Luna is a celebrated band for a certain segment of arty metalheads, but I'm more excited about seeing Emma Ruth Rundle. A Louisville-based singer/songwriter (formerly from Los Angeles), Rundle balances a heavy darkness with songs that carry big melodies and even bigger sounds. Her approach is a little like Tori Amos backed by a doom metal band, and it's one of my favorite sounds in the universe.Hot Snakes (March 12, Belly Up Tavern): If you haven't experienced a Hot Snakes show, are you really a San Diegan? I've been to quite a few, myself, because they're always fun—the band burns through about two dozen garage-punk tracks in about 90 minutes, absolutely no screwing around. They're due for a new album one of these days (no confirmation yet), but in the meantime I'd be happy to hear the old favorites again. Plus Los Dug Dugs, who I wrote about a few weeks ago, is opening the show.Frances Quinlan (March 14, The Casbah): I included a track from Frances Quinlan's new album Likewise in my recent spring playlist (which you should go back and listen to!), but the whole record is top-notch indie rock. The Hop Along vocalist has created a strong set of solo material, which balances intimate folk songs with more intricate pop arrangements, and it's a bright, energizing album to welcome the coming of spring.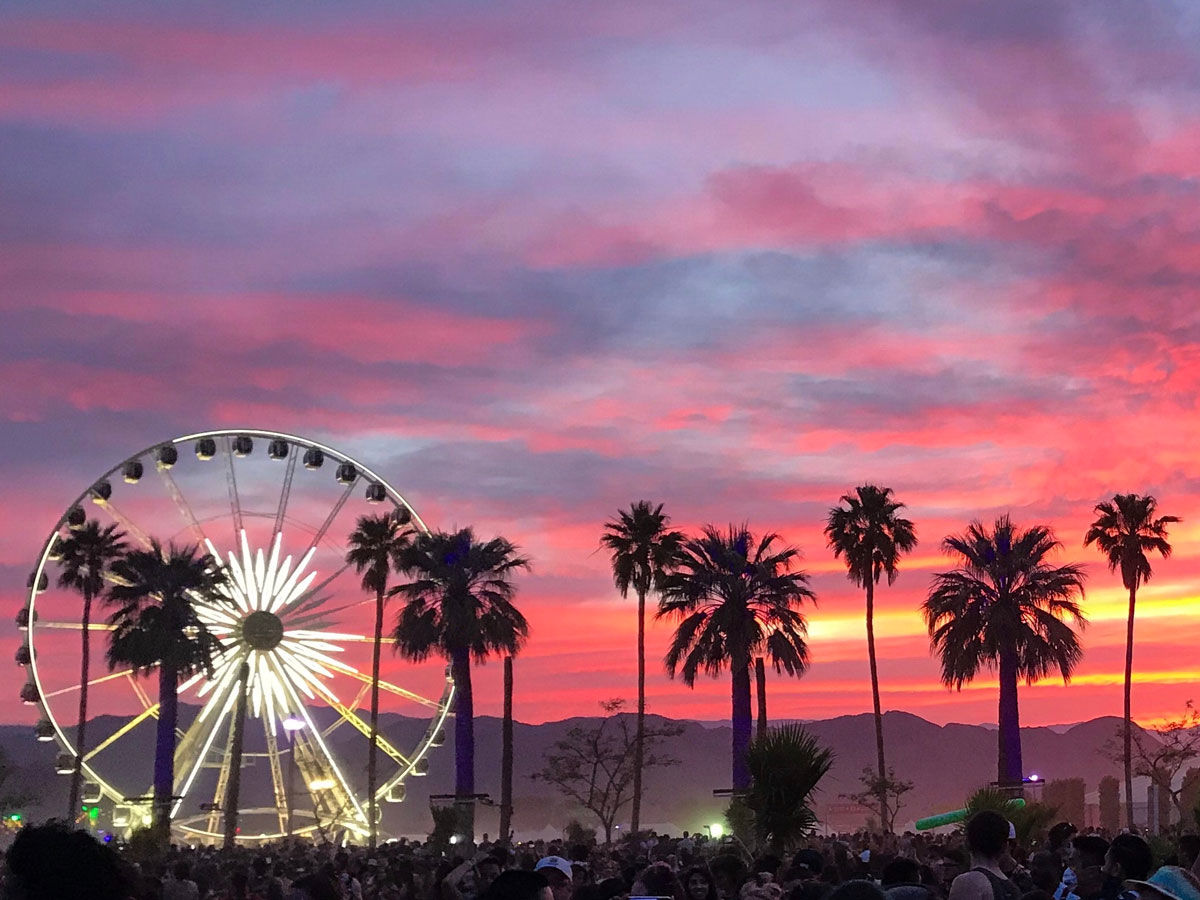 courtesy of Shutterstock.com