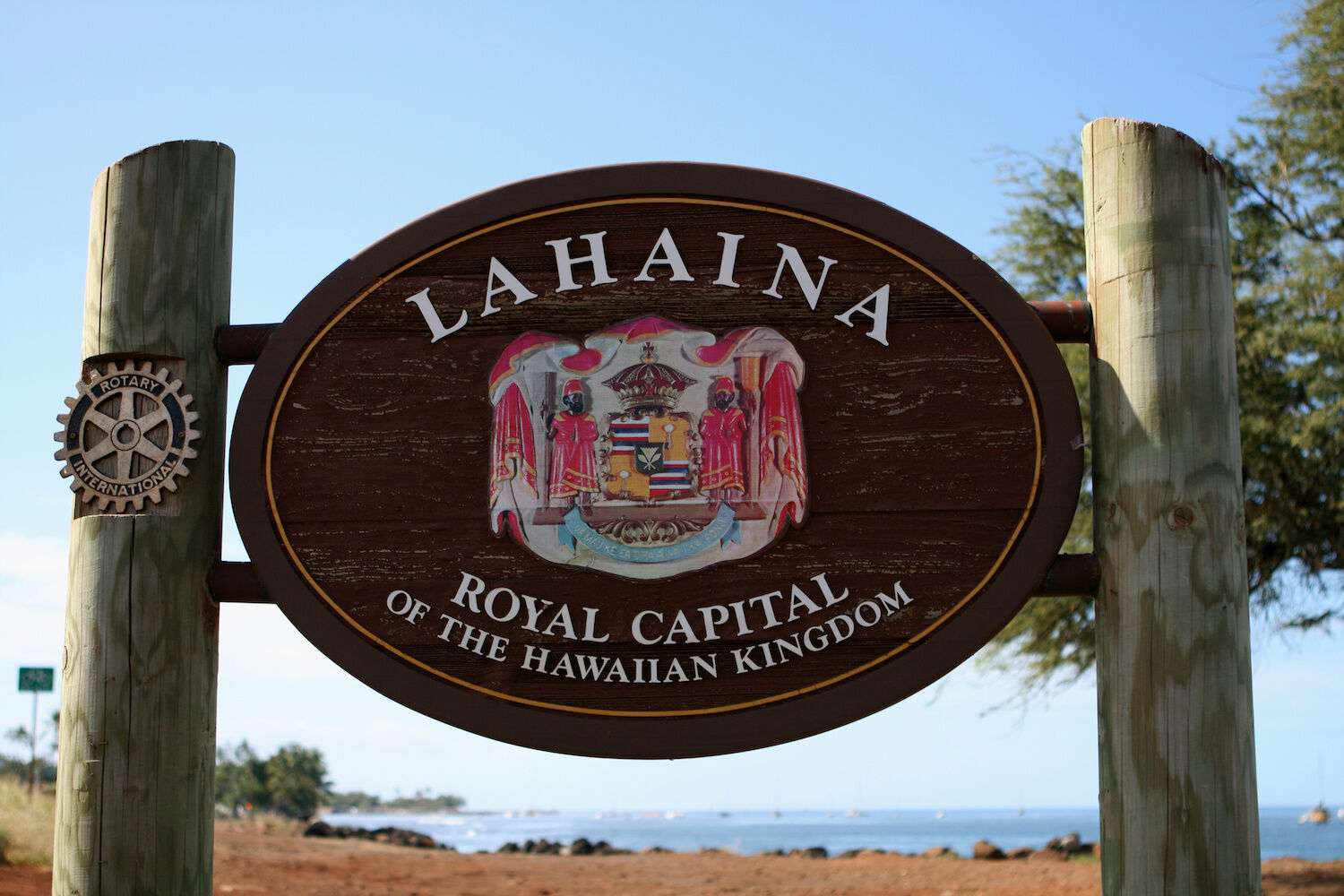 There is a song that the aunties and uncles, garnished with leis, play on ukulele with venerable vibrato as they roam through beachside restaurants while tourists sip Mai Tais and locals cash in on a kama'aina discount with a sunset view that's not from their home lanai. It's called "Lahainaluna," and it goes like this: "I am going to the island of the valley / To Lahaina / Lahainaluna / They say that Maui nō ka 'oi and I agree / Maui nō ka 'oi is the only place for me / Maui nō ka 'oi."This is the Hawaiian motto of the Valley Isle, which translates to "Maui is the best." These words to this simple song could not hit harder now that the historic town of Lahaina is gone, its people displaced, homes lost, and life tragically cut short.If you're looking for ways to help those affected by the wildfire, here are 13 San Diego-based events and ongoing fundraisers to help aid those across Maui, ranging from Lahaina to Kihei and Kula.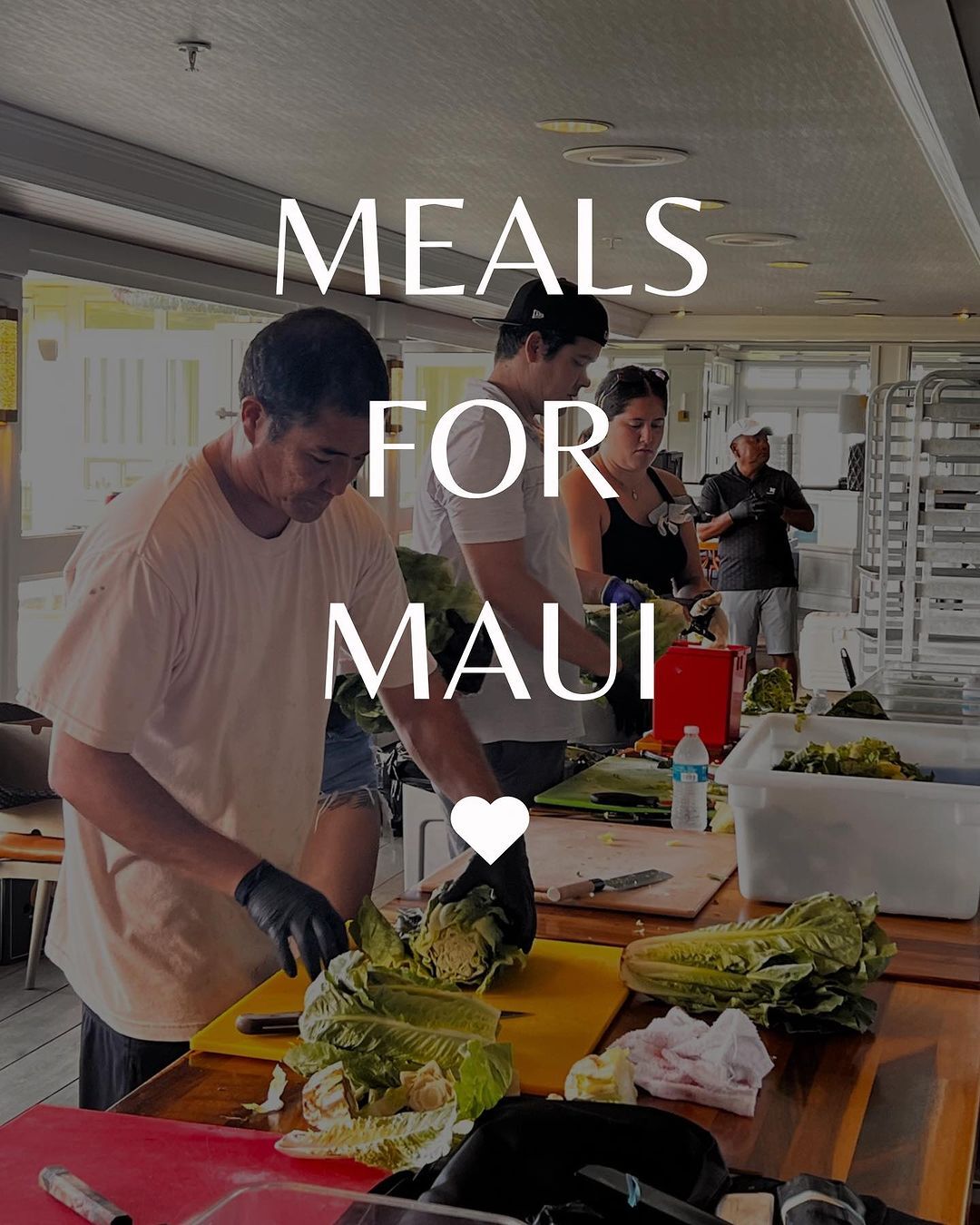 Courtesy of Cohn Restaurant Group
San Diego Restaurants & Groups Supporting to the Maui Wildfire Relief
Cohn Restaurant Group
With two locations on the west side of Maui, Cohn Restaurant Group is giving funds directly to their displaced employees. To assist their employees, they have created a GoFundMe page, where 100 percent of the donations will go directly to CRG Maui staff. The Cohn family themselves will be matching the donations up to $100,000.
TS Restaurants – Duke's La Jolla & Jake's Del Mar
This 46-year-old restaurant group started with a humble, waterfront restaurant that took place in a former Lahaina gas station. They called it Kimo's. Sadly, this Lahaina institution did not survive the fire, but the restaurants' more than 700 employees are safe and accounted for, despite several losing their homes.The group behind Kimo's, TS Restaurants, has two San Diego locations in Duke's La Jolla and Jake's Del Mar. They are accepting donations for their 501c3 nonprofit Legacy of Aloha, which will give grants to the employees of Kimo's, Hula Grill, Leilani's, Duke's, and Maui Brewing Co., all of whom have been affected by the fire, with some losing their homes or being displaced. The fundraiser will also donate any remaining funds to other accredited nonprofits benefiting Maui residents.
Jimmy's Famous American Tavern
Jimmy's knew they wanted to help a Maui family. After contacting friends on island, the owners learned the story of Josh Gruber, a father and husband, has been working tirelessly as a Lahaina firefighter to help the community in this time of crisis. To help him and his family, Jimmy's in Point Loma will be donating 10 percent of its restaurant sales for the remaining Wednesdays in August: 23 and 30 (and previously August 16) to the Gruber family.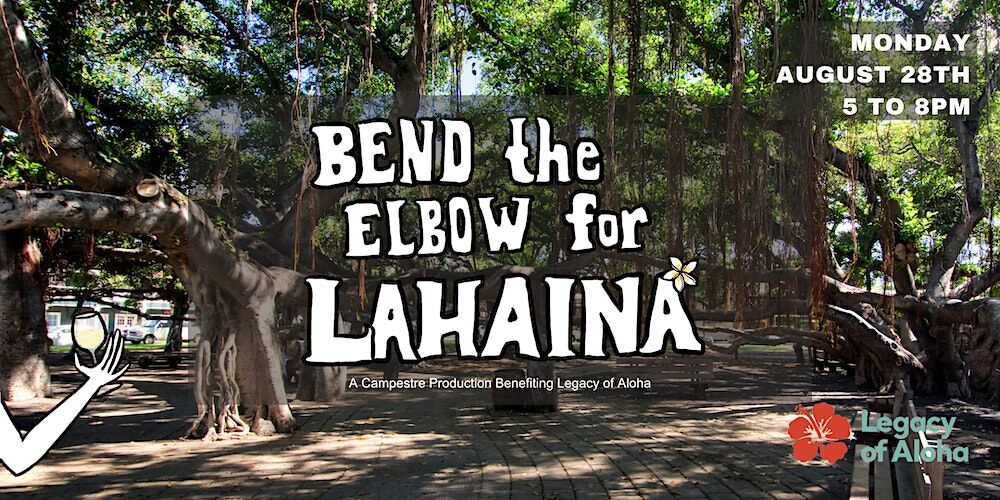 Courtesy of Eventbrite
Upcoming San Diego Fundraisers & Events for Maui Wildfire Relief
Thursday, August 17
Raising Cane's
At its four San Diego locations, along with every store nationwide, Raising Cane's will donate 15 percent of their profits to Ka Hale A Ke Ola Homeless Resource Center (KHAKO), a Maui-based shelter located in Lahaina supporting those displaced by the wildfires. The funds will also be used in the rebuilding efforts of the shelter's Westside Center, a 78-unit housing center that was completely lost in the fire.
Saturday, August 19
SD Art Advisory – Hearts of Hope for Hawai'i
SD Art Advisory is hosting a silent auction on the first floor at their Mission Hills gallery, featuring local artists. Any artists looking to be involved must submit their application to the AD Art Advisory Facebook or Instagram page by Thursday, August 17. In solidarity with the Hawai'i Community Foundation, 100 percent of proceeds will go to the Maui Strong Fund.
Bar One Maui Relief Fundraiser
Bar One, Little Italy's oldest watering hole will be bringing the aloha to India Street, hosting featured cocktails and a $5 raffle doling out rare bottles, gift cards from local restaurants (such as CH Projects), and a $25 raffle for two sets of tickets to a Padres game—one of which is all-inclusive with free parking, drinks, and seat in the visitors dugout. Sponsored by El Silencio, Campari, Remy Cointreau, and Elijah Craig, all proceeds will go to Maui Rapid Response.
Board & Brew
Board & Brew's 12 locations (except for Petco Park) will be donating 10 percent of all sales—whether that's dine-in, pick-up, or delivery—directly to Maui Strong Fund. They're hoping to achieve a goal of $50,000 and the fundraiser goes from Saturday, August 19 to Sunday, August 20.
Sunday, August 20
Rawmana Fitness Benefit Concert
Local MMA fighter and former Hawai'i resident, Ilima-Lei MacFarlane, has been helping secure donations and is now organizing a benefit concert to aid Maui residents. There will be food and drink, vendors, DJs, and live music from 1:00 p.m. to 5:00 p.m. at Rawmana Fitness. There will also be several direct Venmo QR codes for donations to specific, affected families.
Whiskey & Burlap
From 4:30 p.m. to 7:00 p.m., local band Whiskey & Burlap will be holding a benefit show to help raise funds. The show will take place at The Garten, an outdoor, multi-vendor event space in Bay Park that includes Lost Cause Meadery, Deft Brewing, Pizza Cassette and Oddish Wine. 100% of Whiskey & Burlaps proceeds will go to the Maui Strong Foundation. In addition, Lost Cause Meadery has a special sparkling mead made with Lehua Blossom honey from Hawai'i and they will be donating 100 percent of proceeds from that mead to the Maui Strong Foundation, as well.
Monday, August 21
Kingfisher – Spirit of Kokua Maui Fundraiser
Supporting Maui's displaced and affected hospitality workers, Kingfisher will be serving a special poke dish and Starward Whisky cocktails with proceeds going directly to Legacy of Aloha. To-go orders can be placed in advance through Tock for pick-up from 1 p.m. to 4 p.m., and the poke will also be available at dinner service. A late-night version, sans rice will also be available after 9:30 p.m.In addition to sending 100 percent of the proceeds to benefit restaurant employees, Starward Whisky will be matching cocktail proceeds. A raffle for special bottles starts at 11 p.m.
Monday, August 28
Campestre Productions – Bend the Elbow for Lahaina
Campestre Productions presents "Bend the Elbow for Lahaina," an event that aims to support hospitality workers affected by the Lahaina fires. $50 of every ticket sold will go directly to Legacy of Aloha. Natural wines will be poured while Janina Garay, the culinary director at Be Saha, will be providing passed bites. There will also be a raffle featuring curated experiences, art, and gift cards to local establishments. Tickets are $75 per person. Raffle tickets are sold separately.
Thursday, August 31
Maui Fires Fundraiser at The Cork and Craft
The Asian Business Association Foundation along with San Diego City Councilmember Kent Lee, Pacific Arts Movement and the San Diego API Coalition is inviting you to help support Maui residents affected by the devastating fires with this event at The Cork and Craft. Tickets are $50 and include a drink ticket and appetizers.Hawaii Community Foundation (HCF) Maui Strong Fund will get 100 percent of the proceeds. Funding will address evolving needs, including shelter, food, financial assistance and other services as they are identified by on-the-ground partners doing critical work on Maui.
Monday, September 4
False Idol – Mandatory Maui Monday
False Idol is turning its Mandatory Mug Monday into Mandatory Maui Monday, with a fundraiser that will send half of the night's sales to Legacy of Aloha. Campari and Kuleana Rum will be sponsoring the event featuring specialty cocktails as well as a silent auction for exclusive tiki mugs.