It's official: Live music isn't happening much of anywhere throughout San Diego for the next couple weeks at least, confirming what I suspected in my last column. Venues such as Belly Up, Music Box, The Casbah and Soda Bar will be shuttered for the remainder of March, and many of the bands who had tour dates lined up through the spring have either canceled or postponed them. And it's not an ideal situation to be in. It means lost revenue for the musicians, but also the venues and the people who work there.While Soda Bar and The Casbah are closed, each is having merch sales to benefit their employees—and a lot of it is pretty cool, so I'd highly recommend that anyone who supports local music should get a t-shirt, a hoodie or a mug. But it's also a good time to buy music directly from the artists.The best way to do that is to either buy merch from a band's online store or to buy their albums via Bandcamp. I've chosen some of my favorite albums from the past year or so, and better yet, I've paired them with specific situations you might find yourself in while social distancing. You're going to be indoors for a while, most likely, and you'll need some music for every scenario. Also, if you're planning to wait until Friday to buy some of these, Bandcamp is waiving its revenue share for a day, so all the money goes directly to the artists.
Music for a Quiet Morning
Jessica Pratt – Quiet Signs
Jessica Pratt has recorded three full-length albums, and each of them is gentle, hushed and stark. They're all quite beautiful, though her third, Quiet Signs, is the most maximalist of the three, which isn't really saying that much. Most of these songs still mostly comprise her voice and acoustic guitar, with occasional touches of piano or light percussion. It's great music for rising with the sun and enjoying a cup of coffee before telecommuting or, if you prefer, going back to bed.
Music for Motivation
Kaleta and Super Yamba Band – Médaho
I don't know about anyone else, but music helps motivate me a lot better than, say, listening to a podcast. Don't get me wrong—podcasts are fine, but they can be distracting when I need to get down to business. So sometimes I'll opt for the loudest most intense music at my disposal, but more often than not, I need something with a groove. Benin-born Kaleta and his New York based Yamba Band most certainly have groove. Theirs is a blend of Fela Kuti-style Afrobeat, James Brown's funk and King Sunny Ade's juju guitar, and it's got groove for days. I don't know about you, but I feel ready to take on whatever comes my way (which is just email and takeout, I suppose).
Music for Daydreaming
Jay Som – Anak Ko
A little distracted? That's OK! Distracting yourself or even just zoning out for a bit is entirely permitted. While you're doing this, put on the new album by Bay Area artist Jay Som, which is a lush and gorgeous indie pop record full of dreamy melodies and dense arrangements.
Music for In-Home Happy Hour
Ratboys – Printer's Devil
Working from home means that the lines between work and time off are going to be a little blurry, which is why it's important to set some boundaries for yourself. Choose a time to "clock out", and have yourself a stay-at-home happy hour. And you'll need some music for that, of course. I recommend the new album by Chicago's Ratboys, whose style of indie rock has the kind of energy and upbeat melodies that feel appropriate for a little treat-yourself time after work.
Music for a Living Room Dance Party
P.E. – Person
My favorite album of the year thus far is one that's probably going to keep me grounded for a little while, just because it's so much fun. P.E. is a Brooklyn band that features members of Pill and Eaters, and their sound is somewhere between weird, no-wave industrial and super-catchy synth-pop. So while some of their sounds are a little experimental, songs like "Soft Dance" and "Pink Shiver" are basically perfect pop singles. You can't go out to dance right now, so put this on and do it in your living room.
Music for Insomnia
Caribou – Suddenly
I should clarify that when I say "Music for Insomnia," this probably isn't music that will get you to sleep. To be honest, I've always had trouble sleeping with music on. Some soothing voices? Perhaps, but not music. But the new Caribou album, while riddled with beats and samples, is to my ears very much a late night album, and it's something to keep you company if you're up at night, deciding whether or not you should mix together all the types of cereal in your cupboard.
Music That Soothes (Without Being Too Sedate)
Four Tet – Sixteen Oceans
Perhaps you just need something to listen to that's not too intense, not too gentle or sparse, just something pretty with enough energy to make you feel like a human being. Well, UK producer Kieran Hebden, aka Four Tet, is great at that. Most of his music has energy and momentum, but never veers into sensory overload EDM. And his newly released Sixteen Oceans is one of his prettiest to date.
Music for Meditation
Tengger – Spiritual 2
Most of us will probably need some time for meditation, to re-center ourselves, to find a moment of peace while things are a bit scary. Some would probably prefer silence, but if you can add music to the equation, then you should do so, at least that's my personal take on it. Tengger is a South Korean group that makes epic and beautiful electronic music that tends toward the hypnotic. Perfect for your solitary moment of inner peace. Or yoga. That works too.
Music To Hear Just Because It's Really Good
Moses Sumney – græ Part One
But do you really need an excuse to buy some good new music? The best reason is because we enjoy listening to it! And one album I enjoy a whole lot right now is the first installment of Moses Sumney's græ. He's releasing it in two parts, with the second installment coming in May. But even if it's half an album, these 12 tracks are some of the most sonically inviting, emotionally powerful songs I've heard all year.But no need to stop there, spend some time on Bandcamp and stream new albums to find other music you might want to buy. It'll make a musician's day, and they could really use that right now.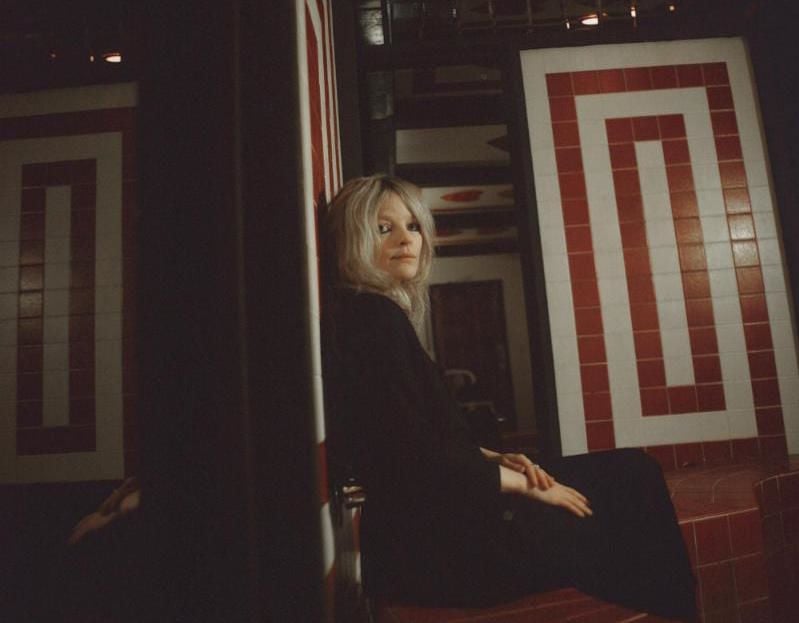 Samuel Richard