February 1:
Museum Month kicks off its 25th year in San Diego with half-price admission at more than 40 San Diego County museums.
February 2:
Don your kookiest running costume for the 5K and 10K Cardiff Kook Run.
After you work out, it's time to pig out: It's Super Bowl Sunday, after all—a close second to Thanksgiving for the biggest eating day of the year.
February 4:
Grab a pint for lung cancer awareness at the Brews for Breathing weekly gathering, Tuesdays at Societe Brewing Company in Clairemont.
February 6:
The San Diego Center for Jewish Culture presents the 24th annual, 10-day San Diego Jewish Film Festival.
February 8:
Root, root, root for the Padres even before they take the field—and score some sweet memorabilia—at FanFest at Petco Park.
Run in the park, run by the beach, or even run in your sleep to support the Humane Society at the Puppy Love 5K/10K/Half Marathon Virtual Run.
February 9:
Top San Diego chefs go head to head in a culinary competition at Battledish.
Downtown San Diego celebrates the year of the horse at the annual Chinese New Year Food and Cultural Fair.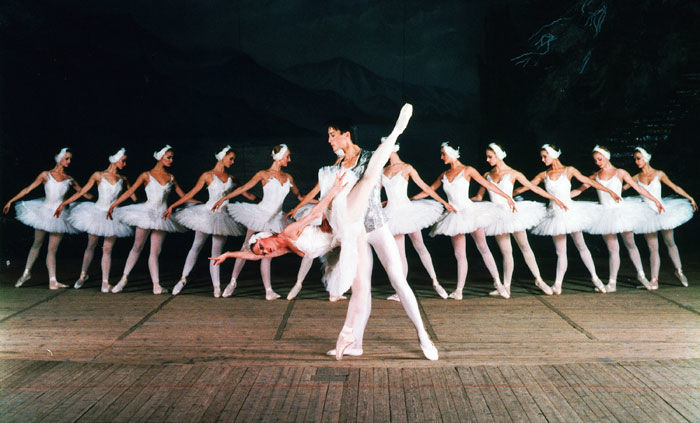 Swan Lake | Photo by Larissa Pedenchuck
February 11:
Cast your vote in the special election for San Diego's next mayor.
The Moscow Ballet leaps into town for two back-to-back performances: Swan Lake today and Sleeping Beauty tomorrow at Copley Symphony Hall.
February 14:
The Harlem Globetrotters use their hard-court hilarity to dunk and dribble their way into the hearts of basketball fans at Valley View Casino Center.
Ladies in red lunch at the Hilton La Jolla as the American Heart Association presents Go Red for Women, featuring a fashion show by the fabulous Zandra Rhodes.
Ha-ha your way to a happy relationship—or at least laugh off a bad one—at the Valentine's Day Comedy Showcase at the Comedy Palace.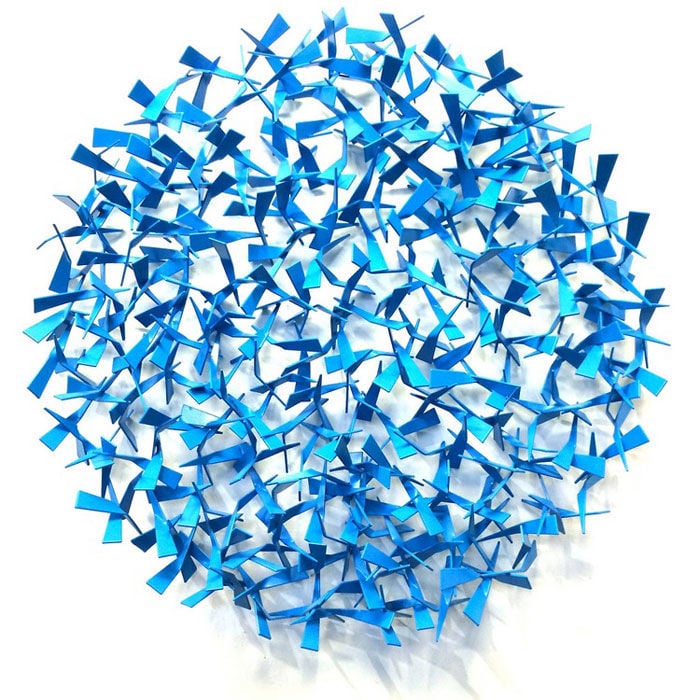 Matt Devine's painted steel sculpture Billy Boy (2013)
February 15:
Madison Gallery in La Jolla presents Between the L.I.N.E.S., a joint exhibition for artists Jeff Kahm and Matt Devine. L.I.N.E.S. will be on view through March 15
Join the cast for San Diego Opera's after party to sip a winning signature cocktail created by Grant Grill mixologist Jeff Josenhans and aptly renamed The Elixir of Love.
February 17:
The 33rd annual Tribute to the Reggae Legends celebrates a Marley day in music history at Valley View Casino Center.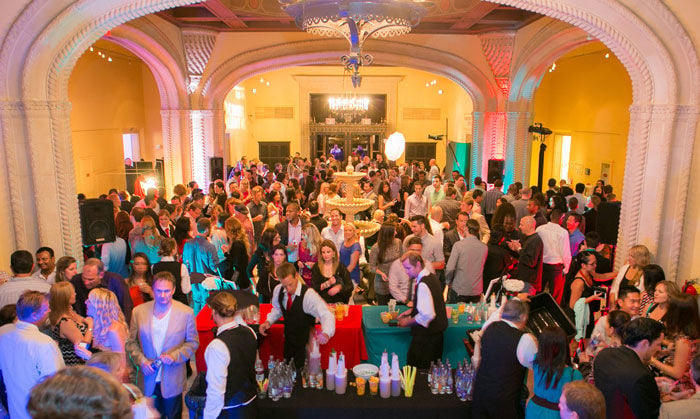 Culture and Cocktails
February 20:
San Diego Museum of Art's bustling social gathering is back for a new year of Culture and Cocktails in conjunction with its latest exhibitions.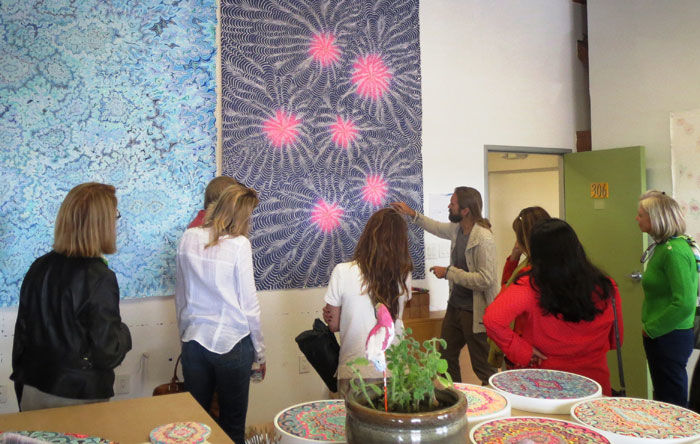 February 21:
Grab your passport and get schooled in the growing art and architecture scene in Tijuana on a Field Trip excursion with MCASD.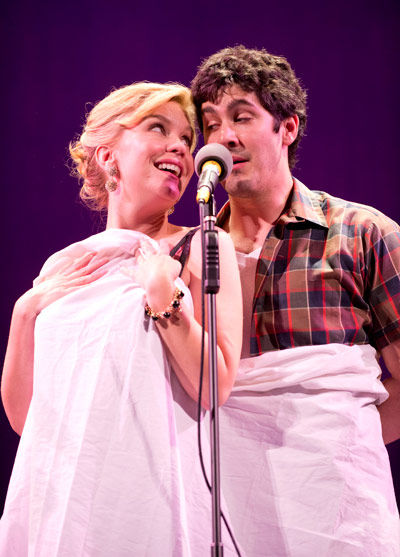 The Graduate
February 22:
Imbibe some cool-weather craft beers at the Winter Brew Fest at the San Diego Hall of Champions.
Here's to you, Mrs. Robinson: L.A. Theatre Works brings the 1967 film classic The Graduate to the stage at the Poway Center for the Arts.
February 23:
Medal-winning wines are yours for consumption at the Taste of Winemaker Challenge at 57 Degrees.
February 26:
La Jolla Playhouse gives theatre lovers a unique opportunity to screen plays in the early stages of their development in the DNA New Work Series.
February 20, 25–27:
Get inspired to start that novel you've always wanted to write during the Writer's Symposium by the Sea at Point Loma Nazarene University.