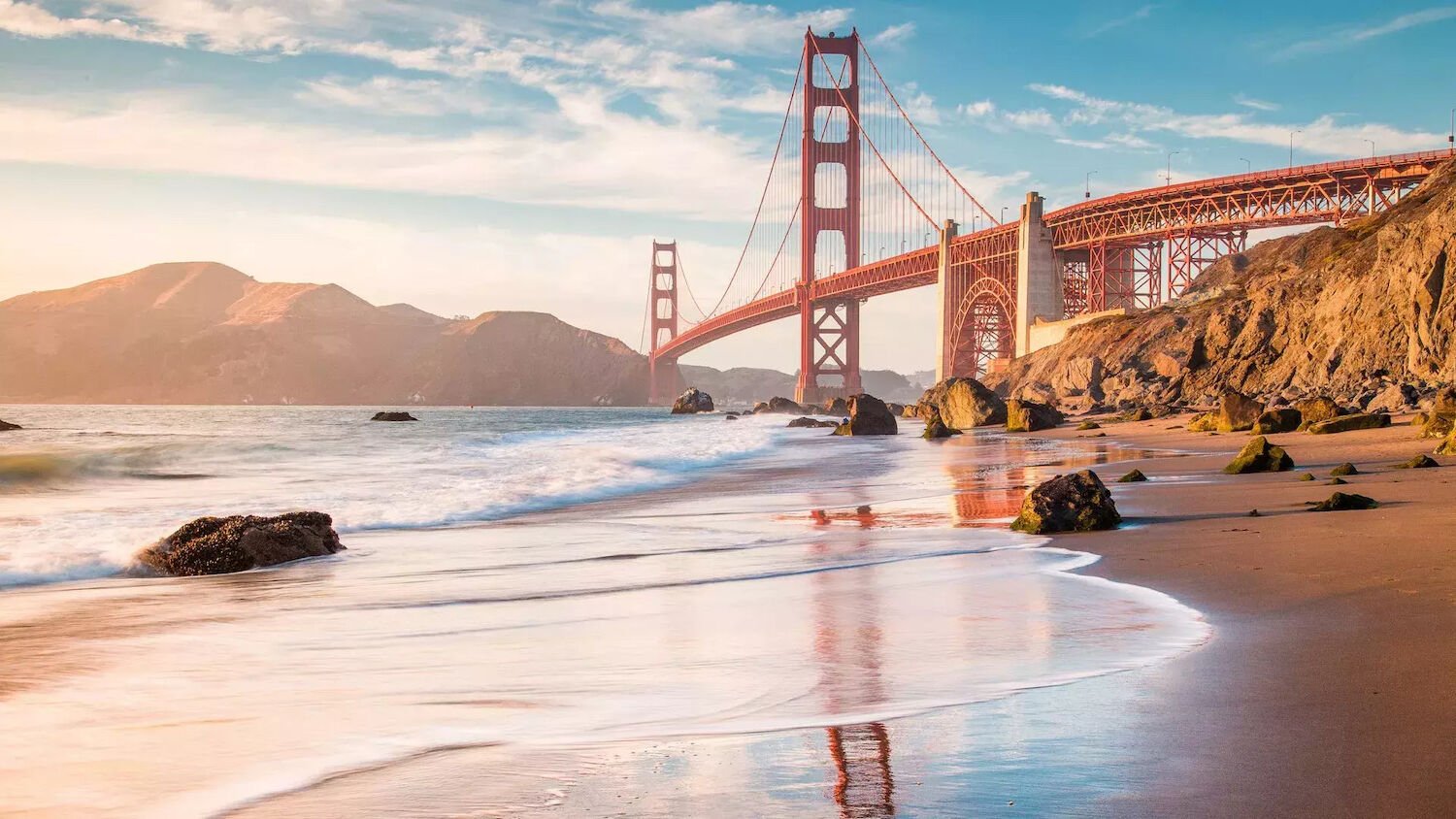 Courtesy of the San Francisco Travel Association
Traveling solo with a 5-year-old probably seems nuts to some. Add in plans to visit a big city, and folks might start thinking I'm setting out to have the opposite of a good time. But when my son and I packed up and headed to San Francisco, we had a blast exploring the sights, eating good food (and lots of ice cream), and enjoying the novelty of great public transport—so scarce in SD.San Francisco is incredibly kid-friendly. Its playgrounds put San Diego's to shame. Servers, hotel staff, and fellow transit riders—everyone, really—were kind and helpful to my son and me. Plus, many of the city's major attractions (including its famous Fisherman's Wharf and its iconic street cars) are especially suited to families with curious kiddos. Here's our itinerary for four days in San Francisco, complete with our top picks and a few things to skip: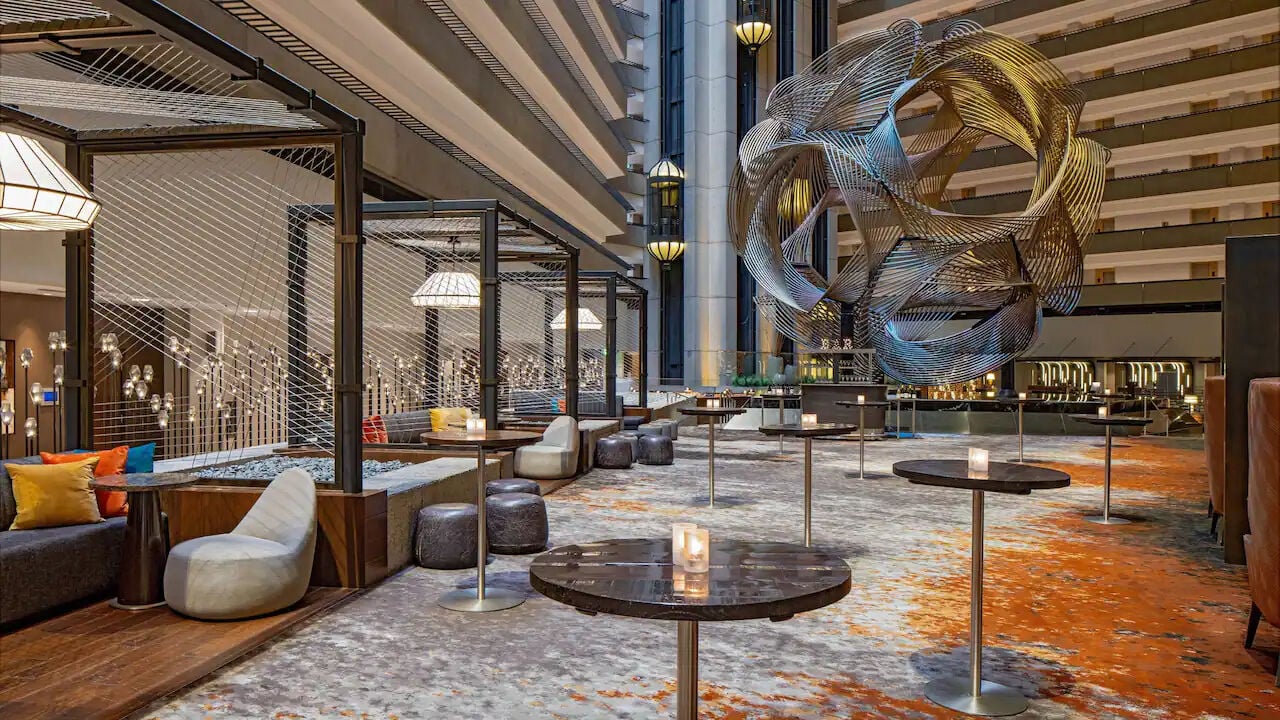 Courtesy of Hyatt
Where to Stay With Kids in San Francisco
My son and I stayed at the Hyatt Regency San Francisco, right on the Embarcadero. It was the perfect location for us—it has a BART and Muni stop directly out front, is walking distance to the very kid-friendly Fisherman's Wharf, and has a fantastic playground nearly next-door.On top of that, the hotel has lots of amenities for little ones. The staff set up a small play tent in our room, and the walls are super soundproof, drowning out neighbors and keeping any cries or happy shouts contained. On weekends, the hotel puts out giant board games in the lobby—though my son found the most entertainment in the escalator, elevator, and big revolving door.We also got access to the Regency Club, which includes a breakfast buffet every morning, snacks in the afternoon, hors d'oeuvres before dinner, and dessert at night. We managed to combine breakfast leftovers and snacks into to-go lunches—a great way to avoid sky high San Francisco prices at downtown cafés and restaurants.
Plan Your Kid-Friendly Itinerary in San Francisco
Day One
On our first day, my son and I took BART from the airport to the hotel, dropped off our bags, and headed to Fisherman's Wharf. We explored Magowan's Infinite Mirror Maze at least four times—it's $10 a person or, for children five and under, it's free. Families can also go through as many times as they'd like. The trippy, colorful maze is fun for anyone of any age to get lost in, and we recommend it over the carousel, which we found slow and disappointing.After walking by the sea lions (also not especially thrilling to San Diegans like us), we got dinner at Wipeout Bar & Grill, which has great nachos and a classic kid's menu.As my son will proudly tell anyone, we also ate ice cream every day, starting with Dreyer's Grand Ice Cream on the pier. In the following days, we hit up Over the Moon Creamery, Humphry Slocombe in the Ferry Building, and Scoop in Palo Alto. My son refuses to name which one was the best. (The coffee-and-peanut-butter-flavored Secret Breakfast at Humphry Slocombe really does live up to the hype).
Day Two
The next day, we set out on a grand adventure. We rented a tag-a-long bicycle from Bay City Bike (it comes with a "kazoo," a small attachment with a kids' seat and pedals on the back of an ordinary bike). Together, we trekked eight miles from downtown up and over the Golden Gate Bridge. It was amazing—the weather was perfect, and we could stop at any park or sight along the way. On the other side of Golden Gate, we parked our ride in Sausalito, did a little shopping (buying a commemorative stuffed dog at Games People Play), and then walked our bike onto the ferry to ride back. If you do anything from this itinerary, make it this—I plan to do this trek every time I visit San Francisco.For dinner, we visited Causwells near Presidio Park, where a kind server helped my son pick out mac n' cheese and cheesy bread with ranch from the appetizer menu. While we were in the area, we checked out the Lucasfilm building's outdoor Yoda Fountain (it's exactly what it sounds like). My son found it hilarious.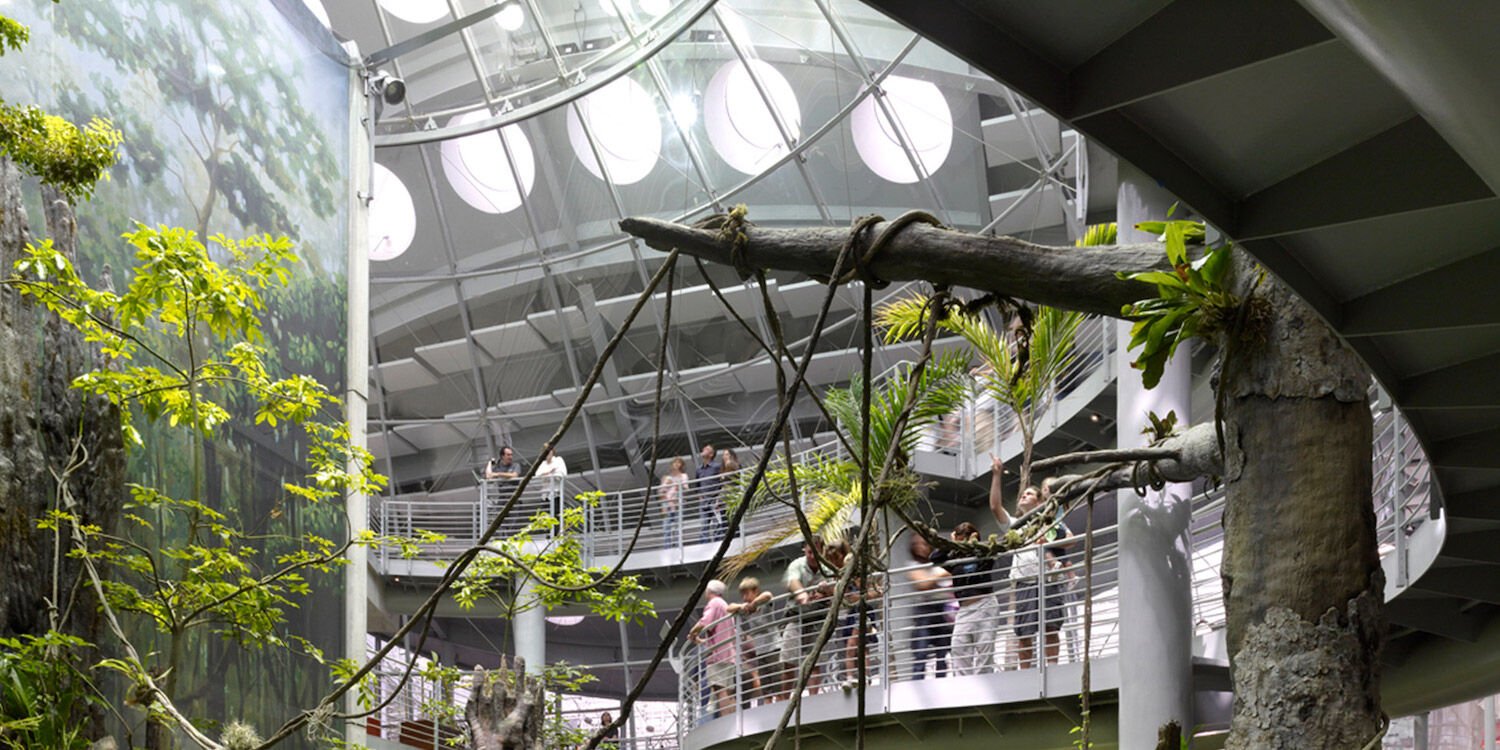 Courtesy of the California Academy of Sciences
Day Three
On day three, we rode the Muni light rail to the California Academy of Sciences, where we explored the aquarium and the museum's living rainforest exhibit and sat for a show at the planetarium. I was worried that the Neil deGrasse Tyson–narrated experience would go over my son's head, but at the end he told me, "Did you know there are lots of different galaxies but only one universe, and the question is what's outside the universe?" Okay, then.When we exited the museum, we found the SkyStar Wheel, a ferris wheel placed conveniently in the sightline of all the young kids. It was way too pricey ($30) for a short ride, so we settled for enjoying the views of the surrounding park.In the afternoon, we hopped on board a historic San Francisco streetcar. While these are still used for public transit, they are mostly populated by tourists nowadays. We took the Powell/Hyde line to see the cars loaded onto large wooden platforms that spin them around at the end of the line. We both had a great time standing on the side of the car and leaning off.Later, we ate at Eclipse Bar, the restaurant at our hotel. We made it work, but it's probably not the best spot for a meal with kids.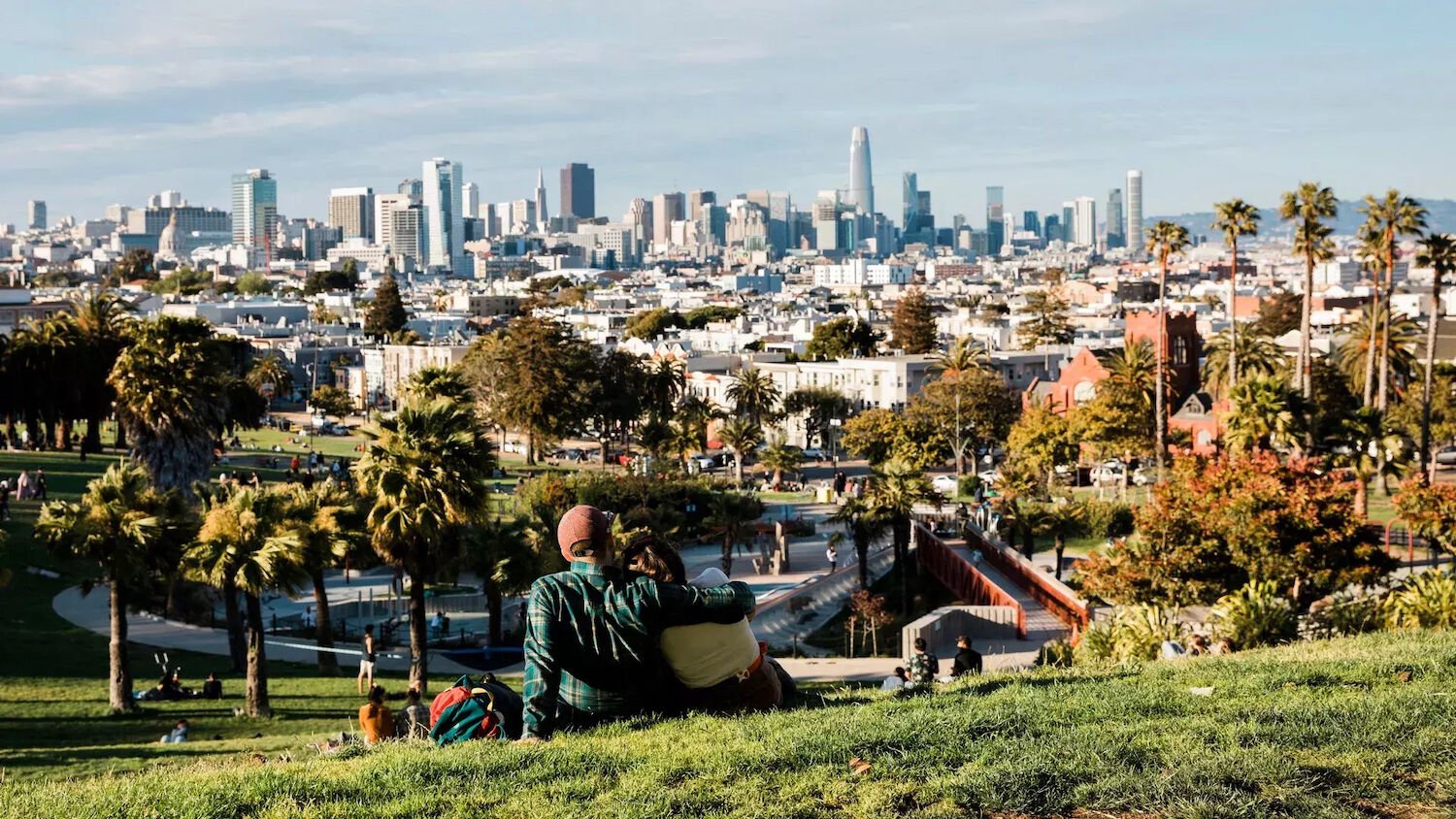 Courtesy of the San Francisco Travel Association
Day Four
The following day, we took the Muni streetcar to Dolores Park in the Mission neighborhood. We were excited about the big slides, cool climbing structures, and beautiful views of the city and bay below. But we were less stoked about the fact that it was packed—there were maybe three different camp or school groups there.So we made our way back downtown, and then hopped onto CalTrain, which offers a cheap and easy way to get outside the city. We rode for 45 minutes to our second hotel: the Four Seasons East Palo Alto. It's incredibly family friendly—the staff there arranges a gift for every kiddo staying with them (for my son, it was a large teddy bear), and the hotel has a warm rooftop pool with a maximum depth of four feet. We spent the afternoon lounging in the water.We finished our trip with dinner at Pizzeria Delfina, which was flooded with children and had a good kids' pasta option (though that's the only dedicated menu item for little ones, so heads up if your elementary schooler hates noodles). Afterward, we wandered Palo Alto's cute downtown.If you're considering a trip to SF with your child this year, be sure to keep this guide handy for the perfect kid-friendly itinerary.