September 1
Explore faith's role in popular culture in the San Diego Art Institute's group exhibition Beyond the Age of Reason, presenting more than 15 artists and their contemporary riffs on religious symbols in various media.
Through October 31
The Museum of Photographic Arts' 13th annual juried youth exhibition, Reverberate: Sound & Image, challenges amateur photographers and videographers (K-12 students) from San Diego County and Tijuana to submit interpretations of the one-word prompt "sound" for a chance to be displayed at the site of the upcoming Conrad Prebys Performing Arts Center.
Through January 9
There's no slowing down Faiya Fredman. At 93, the local mixed-media painter and sculptor pares down her finest work from the last 20 years into an Oceanside Museum of Art exhibit aptly named The Steel Goddess.
Through January 13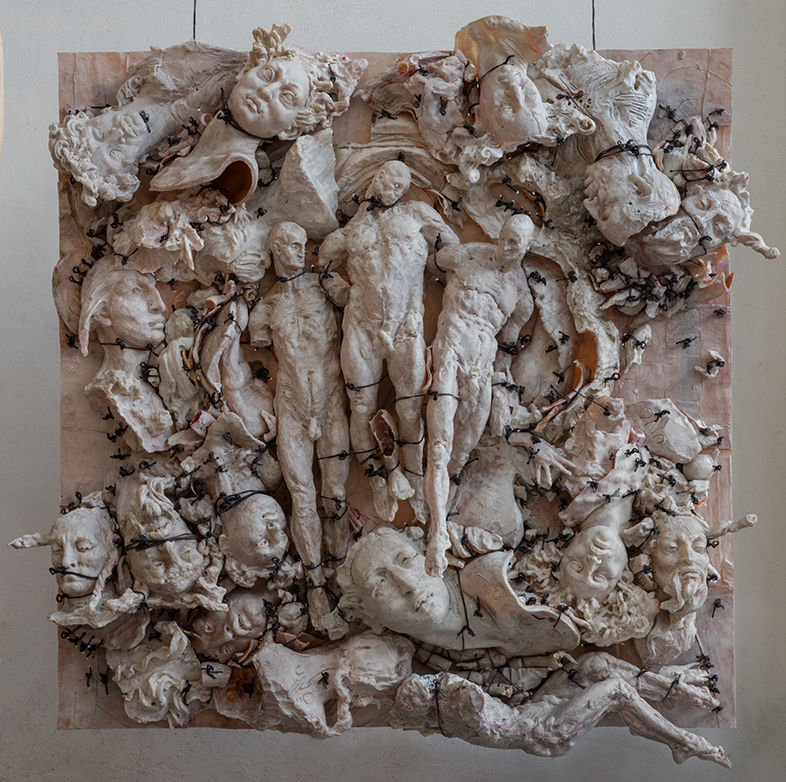 Javier Marín
Acclaimed sculptor Javier Marín brings his representations of the human form, crafted in Mexican clay and featured in over 90 solo exhibitions, to the San Diego Museum of Art.
Through March 3
September 8
Local artist Zard Apuya serves up a playful collection of toys inspired by food from pop culture in his monthlong installation, Fiction Kitchen, at La Jolla's Thumbprint Gallery.
Through October 7
Inspired by the way tapestries and weavings can affect one's perception of a room, Rachel Mica Weiss will assemble a series of installations, Topographies, during her Lux Art Institute residency, including an exhibit replicating the institute's landscape.
Through November 3
JDC Fine Art revives its public exhibitions with \ˈat-ˈlärj \, a group show spotlighting four artists who've hit turning points in their careers—consider Ian van Coller's Guggenheim Fellowship and Paul Turounet's inclusion in the New York Times' "Best Photo Books of 2016."
Through November 30
September 20
Art has no borders—that's the premise of the Museum of Contemporary Art San Diego Downtown's exhibit Being Here With You/Estando Aquí Contigo. In multiple media, over 40 artists from San Diego and Tijuana draw attention to issues affecting both regions, including homelessness, queer politics, and our place in an increasingly digital world.
Through February 3
September 21
The Timken Museum of Art is reuniting some of the most distinguished late baroque painters under one roof for Rococo Rivals and Revivals, playing on the friendly competition among the period's artists, like the featured Jean-Honoré Fragonard, François Boucher, and Jean-Antoine Watteau.
Through December 30
September 22
Perry Vásquez is no stranger to provocative work incorporating Southern Californian imagery, having achieved some notoriety for a painting commissioned for a local author's book cover that depicted the Hotel Del in flames. Under the Perfect Sun is a new series of paintings at Athenaeum Music & Arts Library that returns to that vein, critiquing SoCal culture and lifestyle through various compositions of burning palm trees.
Through November 3
At the Oceanside Museum of Art, Seeking Balance is an exhibit touring the many public spaces, churches, and other community gatherings around the world where artist James Hubbell's work—sculptures, stained glass windows, and more—have been integrated.
Through February 3
September 29
Escondido translates to "the hidden place," so naturally 18 artists will present mixed media works that flip the word on its head in DesEscondido/No Longer Hidden at California Center for the Arts, shedding light on all the things that may be hiding in plain sight in this unassuming city.
Through November 18
Irving Penn: Beyond Beauty, organized by the Smithsonian American Art Museum for MoPA, is a photo collection from all stages of the fashion photographer's career.
Through February 17
October 18
Art San Diego turns 10 this year, and we all get to celebrate. The four-day contemporary art show brings the work of local, national, and international galleries to the Del Mar Fairgrounds, with a new section, The Solo Project, dedicated to independent, up-and-coming artists.
Through October 21
October 20
Dive into society's psyche at Northern Irish sculptor Tim Shaw's SDMA exhibit, Beyond Reason, where immersive installations, maquettes, sculptures, and drawings aim to provoke discussion on difficult topics through feelings of unease and danger.
Through February 24
November 10
See the surreal portraiture of Escondido native Elvin Armando in his solo show, Two, at Thumbprint Gallery. His beautiful and haunting work seeks to uncover conflicts, balances, and divisions within partnerships.
Through December 3
Lael Corbin's exhibit Camber at Athenaeum Music & Arts Library is a force to be reckoned with. In drawings, sculpture, and site-specific installations, he illustrates and dramatizes the results of a series of experiments on thrust, drag, lift, and inertia.
Through December 29
Hunt Slonem, previously known for neoclassical painting, now focuses on restoring historic buildings. His Madison Gallery exhibit and most recent book, World of Folly, chronicle his transformation of the Watres Armory in Scranton, Pennsylvania "from arms to art."
Through January 1
January 12
Escondido's California Center for the Arts presents harrowing pictures from a World War II Japanese American internment camp in Manzanar: The Wartime Photographs of Ansel Adams, together with a contemporary take on internment, Wendy Maruyama: Executive Order 9066.
Through March 10
March 3
The next best thing to flying 15 hours to see Australia's art scene? MoPA's Beyond Place: Australian Contemporary Photography. Explore 13 featured photographers of Australian and Aboriginal heritage, several of whom are exhibiting in the US for the first time.
Through September 10, 2019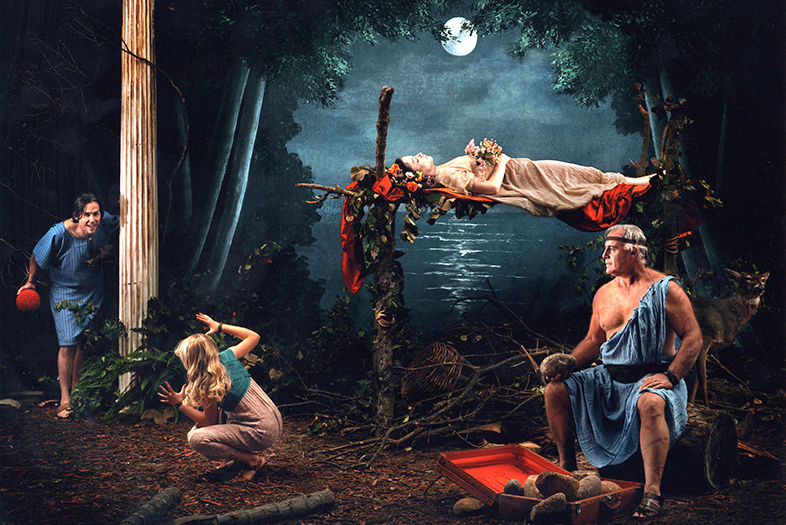 Beyond the Age of Reason